Apple announces new iPad Pro with dual camera and enhanced AR function, also new Magic Keyboard with trackpad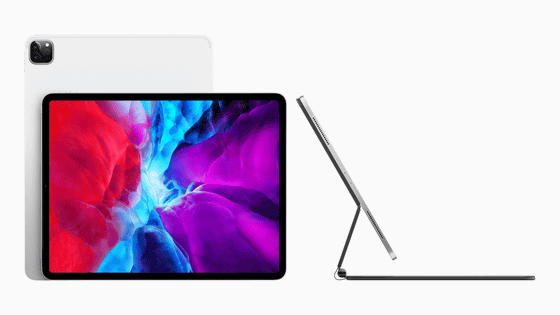 Apple has announced that it will launch a new iPad Pro on March 25, 2020 (Wed). The body color is two colors, silver and space gray, and the display size is available in two models, 11 inches and 12.9 inches.

Apple announces new iPad Pro featuring LiDAR scanner and trackpad support. -Apple (Japan)

https://www.apple.com/jp/newsroom/2020/03/apple-unveils-new-ipad-pro-with-lidar-scanner-and-trackpad-support-in-ipados/
iPad Pro-Apple (Japan)
https://www.apple.com/jp/ipad-pro/
Apple claims that the new iPad Pro has 'the highest performance in iPad history' by incorporating an 8-core CPU + 8-core GPU +
Neural Engine
+ A12Z Bionic chip with embedded M12 coprocessor. In addition, A12Z Bionic is the chipset one generation earlier than A13 Bionic mounted on iPhone 11 and iPhone 11 Pro / Pro Max.
The display is a Liquid Retina display, with 2388 × 1688 pixel resolution · 264 ppi
11 inches
, and 2732 × 2048 pixel resolution · 264 ppi
12.9 inches
.
Like the previous model iPad Pro
, the bezel is as narrow as possible without the home button. FaceID with TrueDepth camera mounted on the front allows unlocking, App Store purchase, Apple Pay, etc. Also, like the previous model, it is compatible with the second generation Apple Pencil and can be fixed with a magnet.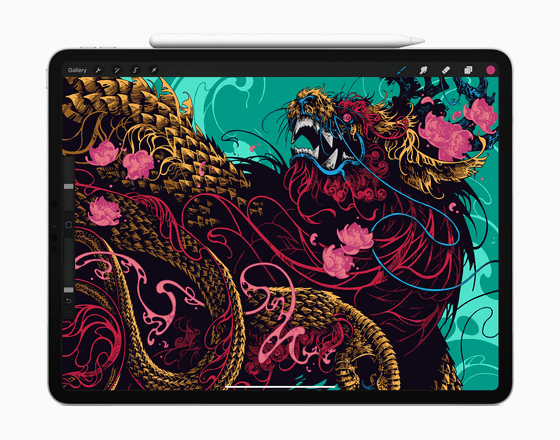 The new iPad Pro is compatible with
Wi-Fi 6
(IEEE 802.11ax). However, although there is a Wi-Fi + Cellular model, it does not support 5G. Battery operation time is assumed to be up to 10 hours for Wi-Fi model for Internet use and video playback on Wi-Fi, and up to 9 hours for Wi-Fi + Cellular model for Internet use on mobile phone data network. Charging is performed from the USB-C port.
The rear camera has changed significantly from the previous model. A square camera module reminiscent of the iPhone 11, equipped with
a dual lens
of a
12-megapixel f / 1.8 wide-angle camera
and a 10-
megapixel f / 2.4 super-wide-angle camera with a viewing angle of 125 °
Zoom and digital zoom up to 5 times are possible.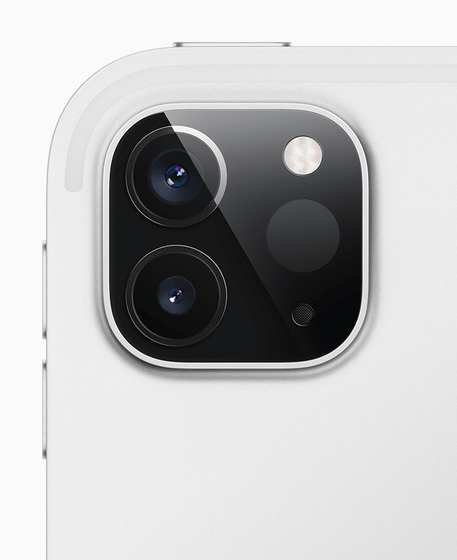 In addition, a LiDAR scanner is mounted on the back.
The LiDAR
scanner can accurately measure the distance to an object up to 5 meters away at a speed of one-millionth of a second. This not only allows you to enjoy higher levels of AR content, but also allows you to quickly measure the height of a person simply by turning the iPad Pro, and measure the size of the furniture in the room instantly . Combining the LiDAR scanner with the A12Z Bionic chip, as well as the 3-axis gyro and accelerometer built into the iPad Pro, 'Apple has made a completely new level of AR experience possible,' Apple says.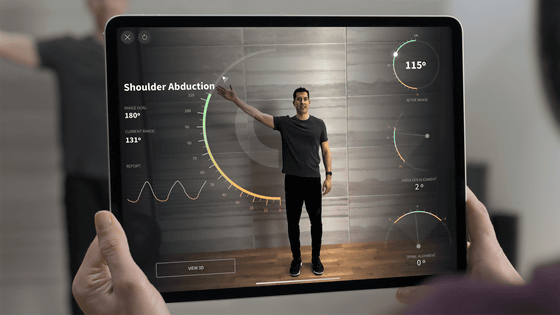 And iPadOS 13.4 will be officially released on March 25, 2020 Japan Time. The biggest evolution of this iPadOS 13.4 is formal support for trackpads and mice. The mouse cursor has a circular highlight instead of an arrow icon. At the same time as this trackpad support, a new Magic Keyboard with a trackpad at hand will appear. The Magic Keyboard can be attached to the new iPad Pro with a magnet, and it has a floating design that can adjust the viewing angle up to 130 degrees by a
cantilever
type hinge.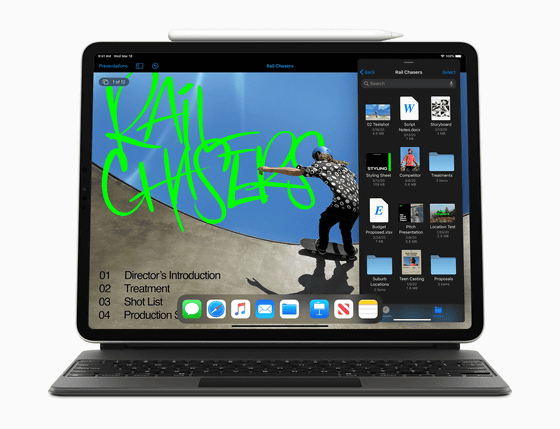 You can see exactly what it looks like when you attach the new iPad Pro to the new Magic Keyboard by watching the promotion movie of the new iPad Pro released with the release.

iPad Pro — How to correctly use a computer — Apple-YouTube


New iPad Pro with new Magic Keyboard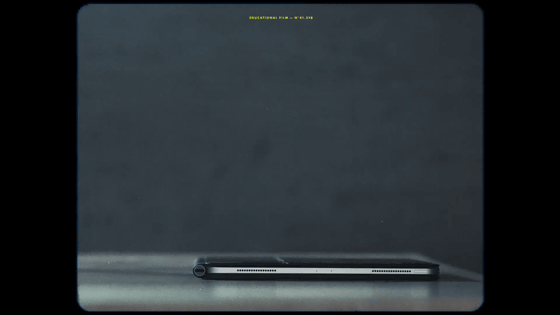 Lift the iPad Pro as if you were opening a laptop ...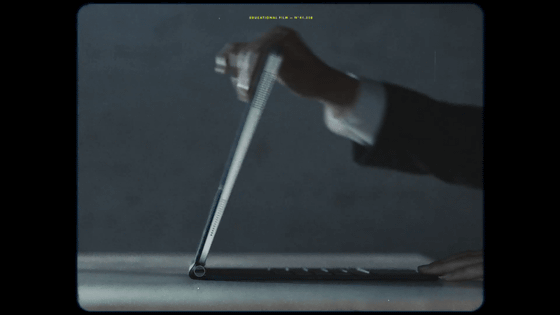 Quick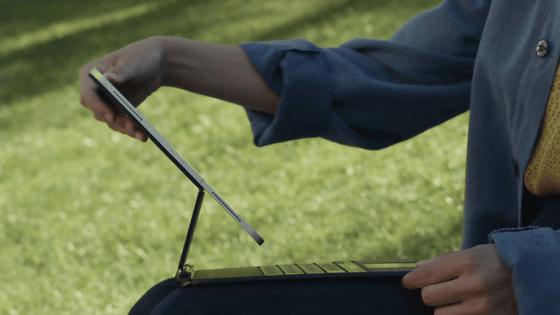 It looks like a laptop with a floating design reminiscent of an iMac.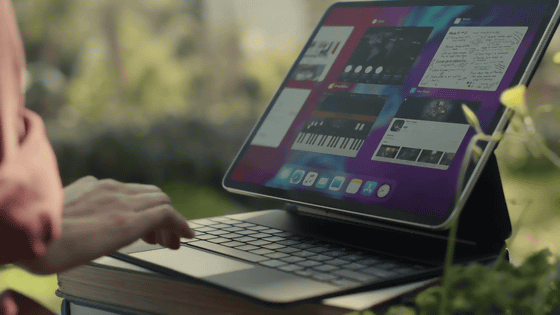 The key has an LED built-in, so the key top can be recognized even in dark places.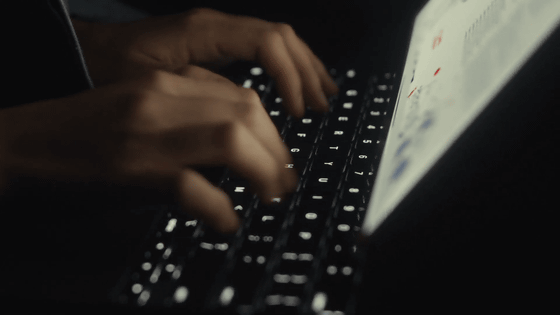 When you operate the trackpad with your finger…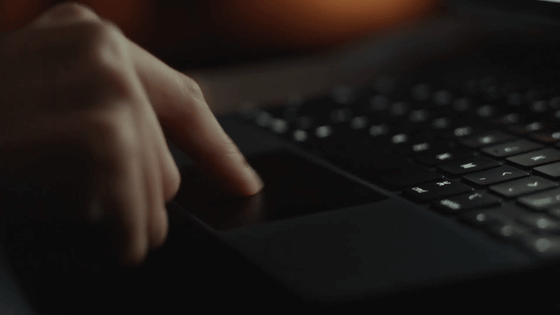 The highlight on the white circle moves on the screen. In addition, if trackpad operation and touch operation are input at the same time, touch operation seems to have priority.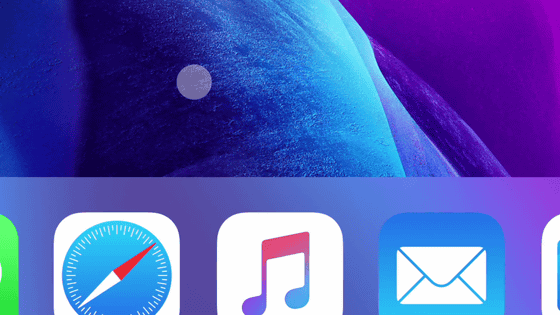 Both the 11-inch model and the 12.9-inch model are available in two colors, silver and space gray. There are four types of storage capacity, 128GB, 256GB, 512GB, and 1TB, respectively. The prices (excluding tax) are as follows.

・ IPad Pro (2020) 11 inches
128GB: 84,800 yen (Wi-Fi model), 101,800 yen (Wi-Fi + Cellular model)
256GB: 95,800 yen (Wi-Fi model), 112,800 yen (Wi-Fi + Cellular model)
512GB: 117,800 yen (Wi-Fi model), 134,800 yen (Wi-Fi + Cellular model)
1TB: 139,800 yen (Wi-Fi model), 156,800 yen (Wi-Fi + Cellular model)

・ IPad Pro (2020) 12.9 inches
128GB: 104,800 yen (Wi-Fi model), 121,800 yen (Wi-Fi + Cellular model)
256GB: 115,800 yen (Wi-Fi model), 132,800 yen (Wi-Fi + Cellular model)
512GB: 137,800 yen (Wi-Fi model), 154,800 yen (Wi-Fi + Cellular model)
1TB: 159,800 yen (Wi-Fi model), 176,800 yen (Wi-Fi + Cellular model)

Pre-orders have already begun and shipping is scheduled for March 25, 2020.