I ate the strawberry bowl of "Strawberry of the Mori" packed with strawberries and custard to the bottom of the bowl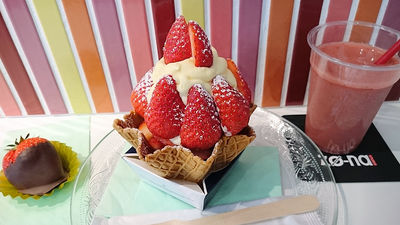 I heard the story that there are shops that deliver delicious strawberries in Asakusa and "100% strawberry juice" that can not be seen elsewhere, and went to eat until the other side of Kaminarimon.

Kaminarimono Yanagi Kaido: About the shop: Dori no Ichigo
http://www.yanagikouji.com/h_sp_ichigo.html

Asakusa / Kaminarimon which many people like, such as school trip trip seekers and tourists from abroad.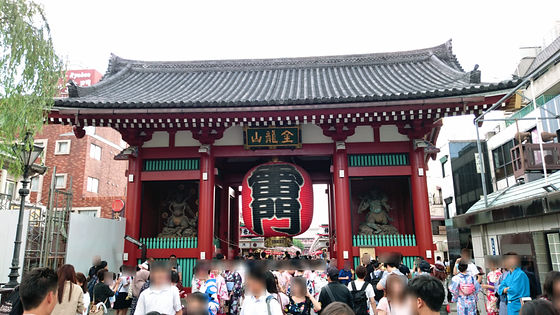 The aiming shop "Mori no Ichigo" is located at the first intersection between Asakusa Nakamise Street and Alley, after turning past the Kaminarimon gate, where you left through Kaminarimon.


The photo on the left is Asakusa Nakamise street. Once you turn it you will find "Dori no Ichigo" soon.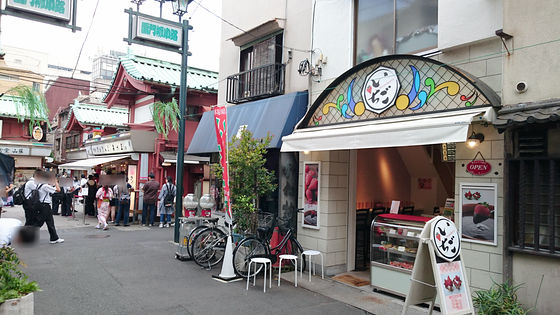 Ichigo using it is directly sending things of Zao Miyagi prefecture.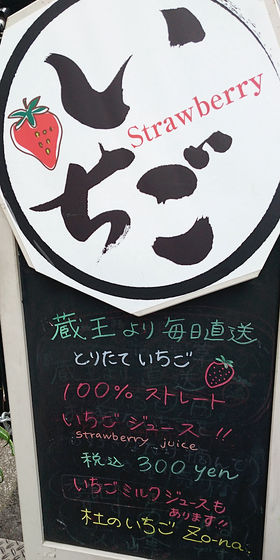 The menu list looks something like this. This time I ordered "100% Zao Strawberry Juice" (300 yen including tax), "Ichigo Chocolat" (100 yen including tax), "Ichigo Bowl" (600 yen including tax).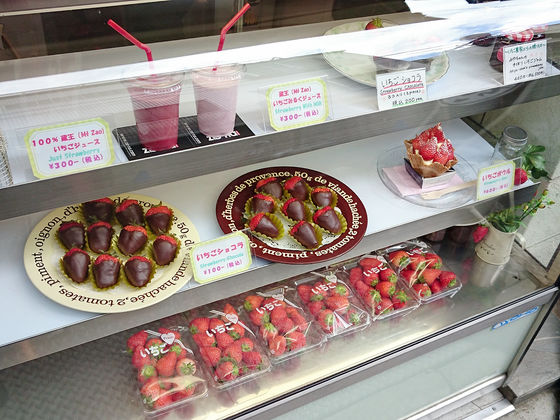 The table on which the juicer is placed is decorated with heart-shaped tiles.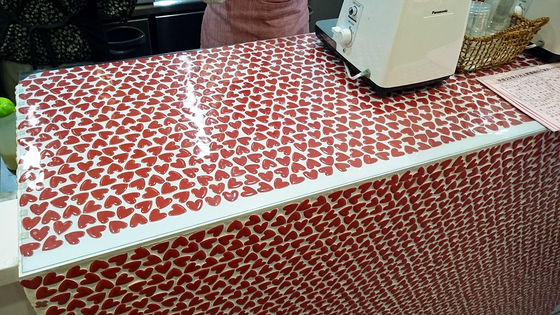 It is like this when 3 items are arranged.



Ichigo Chocolat is a product that Ichigo's surface was coated with chocolate. The compatibility of chocolate and strawberry is good, and there was the figure of a person who bought only this one grain. By the way, if it is 3, it is 200 yen including tax, it is a little profitable.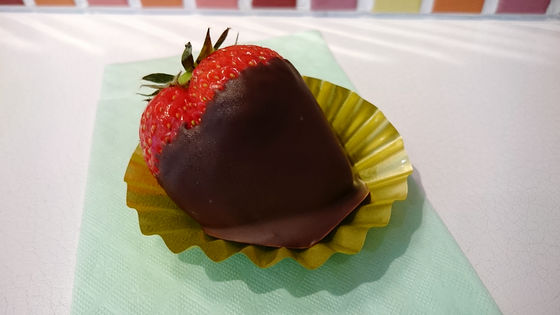 "100% Zao strawberry juice" is literally 100% literally, there is no mixture of water and ice. By using frozen strawberries, cool and strawberry juice will be completed from the beginning. The strawberry petit petit of the strawberry petit petit still remains, and the rich taste that sweetness and sourness mix together is full of "special feeling".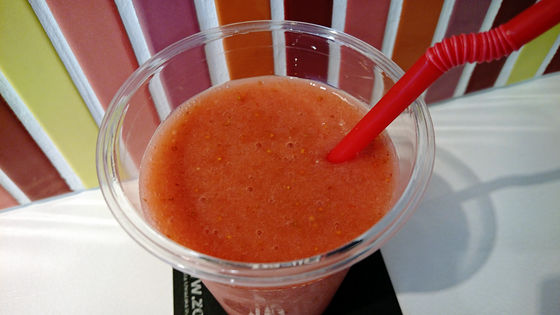 And the main "Ichigo Bowl". Custard cream and strawberries are served above the bowl.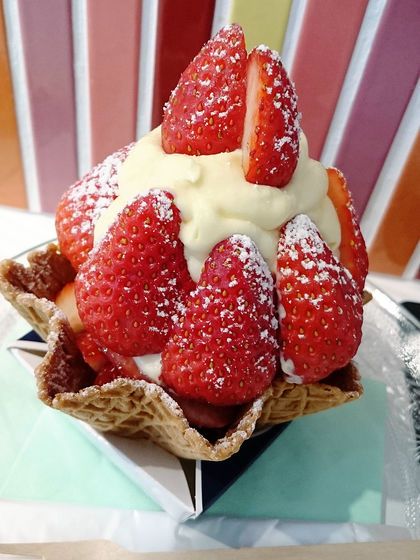 Do not worry that the inside of the bowl is only custard or hollow. I can see peeking in from above and stuffed with strawberries.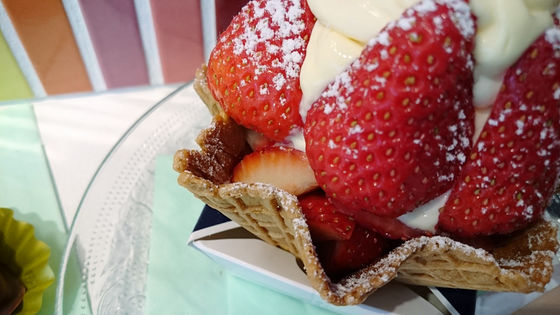 Sweet custard cream complements the acidity of strawberries.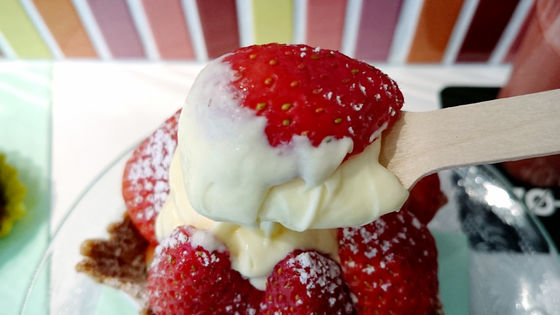 When digging forward and eating it, I could see more custard under the strawberry layer.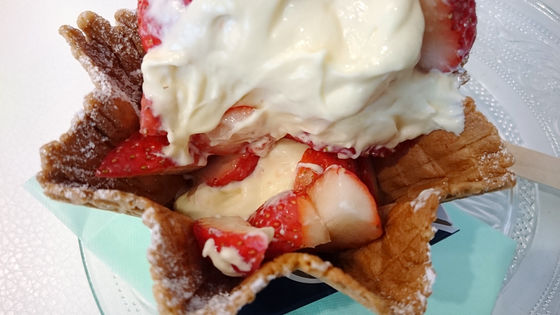 I broke the bowl in half, and the custard was tightly packed up to the bottom. If you use a lot of strawberries it will definitely increase the price, but 600 yen in this quantity of strawberries is extremely satisfying.