I tried to prepare all 5 types of `` Detective Hage '' original book cover that Heiji Hattori hijacked `` Detective Conan ''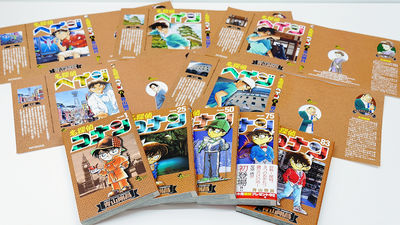 April 1, 2017, along with April Fool's Day, 'West High School Detective' Hatiji Hattori appearing in 'Detective Conan' will be jacking each official site, but Heiji is April 15, 2017 He is also planning to play an active role in the public movie 'Theatrical Detective Conan to Crimson Love Song'. That's why the original book cover was made and available at some bookstores nationwide, so I actually bought a book and got a book cover.

The official website of the original has been jacked as 'Morota Kudo !!'.

'Detective Conan' Original Site | Shogakukan

http://www.conan-portal.com/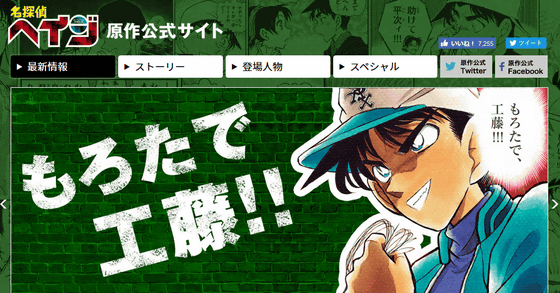 Similarly, the official websites of the anime 'Detective Conan' and the movie version of 'Detective Conan to Crimson Love Letter' (Love Letter) are also those of 'Detective Hage'. As for TV anime, the number of stories broadcast today is closely related to Heiji, and it is said that the OP · ED will also be Hattori Heiji specification because it is a "client who is full of falsehood".

Detective Conan
http://www.ytv.co.jp/conan/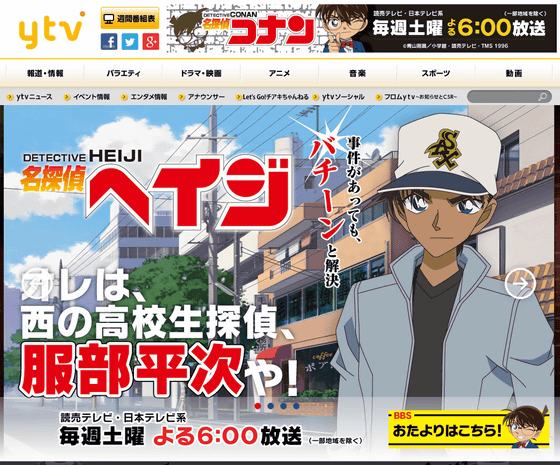 Theatrical version `` Detective Conan Kara no Koi Uta (Love Letter) '' Official Site
http://www.conan-movie.jp/index.html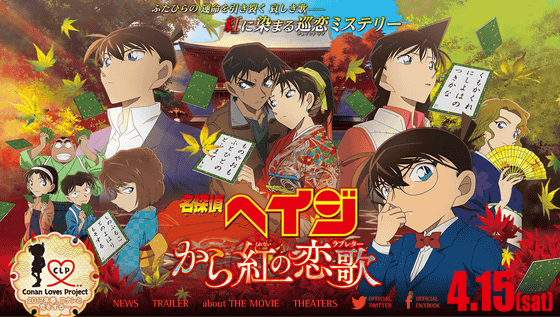 I even jacked up the book cover. This book cover can be purchased at the store where you run the campaign, 'Detective Conan' comics.

unprecedented! Campaign to get book cover for 'Detective Hage' !! | WEB Sunday
http://websunday.net/news/17033101.html

`` The distribution method, such as which book to buy and which book cover to get, depends on the bookstore, '' but at the shop I went to buy this time, which of the detective Conan comics But it was OK, so I selected Volume 1, Volume 25, Volume 50, Volume 75, and Volume 83. According to WEB Sunday, the one with the fair limited obi is 'Volume 1, Volume 10, Volume 19, Volume 28, Volume 50, Volume 74, Volume 79, Volume 83', but the applicable volume The stock was only 1.50.83, so I chose a clear figure.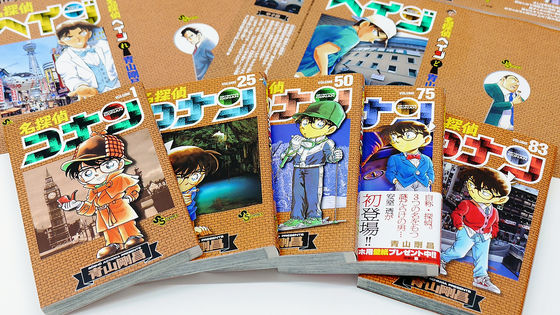 The design is very similar to the book cover of 'Detective Conan'.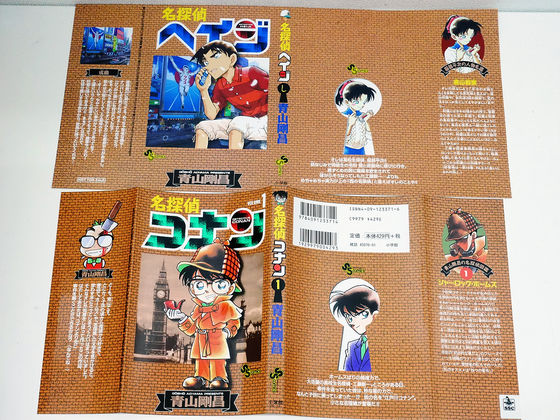 But everything is Hattori Heiji specification. The number of turns is 'shi', 'no', 'bu', 're' and 'do' according to the movie.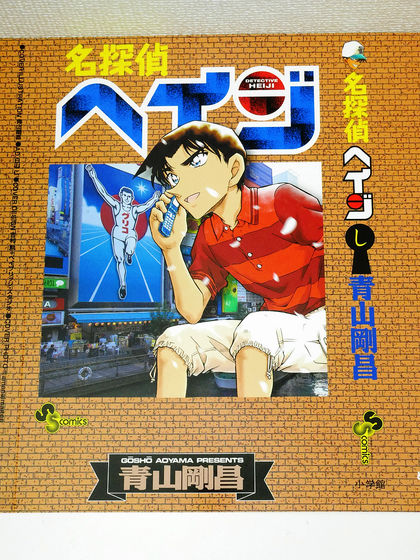 The cover part of the cover was 'Detective Conan' and the comment of the author, Gosho Aoyama was posted, but 'Detective Hage' looks like a Kansai famous place guide.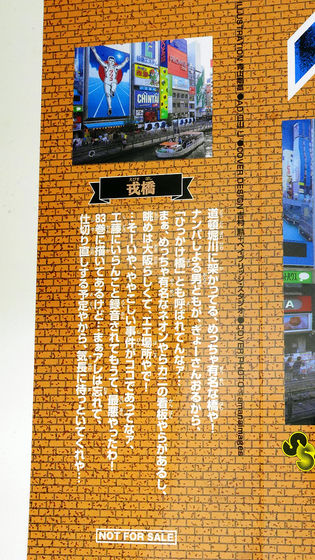 The design on the spine side is the same as looking through the keyhole to see the character. The back cover is in 'Heiji Hattori's Directory'. In addition, the bottom of the keyhole was `` Detective Conan '' and it was a synopsis of the story included in that volume, but in `` Detective Hage '' all five types, `` I am a high school detective, Heiji Hattori! I went to an amusement park with my classmate Mori Ran, and I was poisoned by a black man and my body was getting smaller, Shinichi Kudo ... I was much more talented than 'West Detective' Speaking of me! '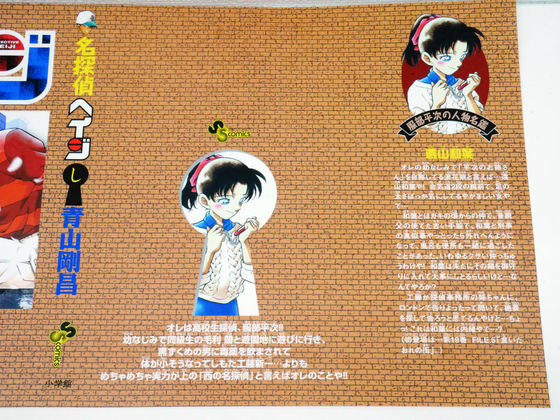 This book cover is limited in quantity and will be distributed as soon as it is gone, so if you are worried about it, you may want to check with the target bookstore about whether or not it is distributed. And the movie version 'Detective Conan to Beni no Koi Uta (Love Letter)' where Heiji plays an active part will be released on April 15, 2017, so please visit the theater by all means.