President Trump finally ceased to tweet on "unsecured" Android smartphone and moved to iPhone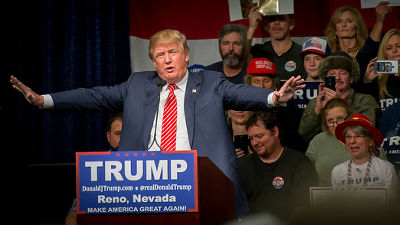 ByDarron Birgenheier

Government officials have revealed that the American trump president who had been criticizing for continuing to use the commercial Android smartphone, which is said to have insufficient security even after he assumed office, finally stopped the Android terminal and started using the iPhone It was.

Trump trades 'unsecure' Android device for shiny new iPhone
https://www.engadget.com/2017/03/29/trump-trades-unsecure-android-device-for-shiny-new-iphone/

Donald Trump switched to an iPhone and that call for an Apple boycott seems so far away now
http://mashable.com/2017/03/29/donald-trump-iphone-tweet-android/#MqmNDaTGYSqf

This announcement was revealed by Dan Scavino, director of social media at the White House. According to Tweet on 29th March 2017, Mr. Scavino muttered "President Trump has been using Twitter from the iPhone over the past few weeks."

.@ POTUS@ RealDonaldTrumpHas been used his new iPhone for the past couple of weeks here on Twitter. Yes, it is# POTUS 45Reading & amp; tweeting!

- Dan Scavino Jr. (@ DanScavino)March 29, 2017

Regarding the use of President 's smartphone, concerns about security have been keenly crying out from the time of President Obama' s previous president. As well as Android, smartphones store a lot of information and at the same time hold the position information of the terminal, and in some cases hacking cameras and microphones hijacked the confidential information leaks out to the outside There is a possibility. Therefore, in the US, the inside is encrypted, a terminal dedicated to the president who has been certified by the security service is prepared, and President Trump also handed over the terminal the day before assuming officeIt is reported.

However, Mr. Trump has been repeatedly reported that he has not stopped using the Android terminal which he has been using for a long time even after taking office. Especially, it is believed that Mr. Trump is using an Android terminal when posting to Twitter which is utilizing as an important method of information dissemination, and it is thought that security consciousness is insufficient although it is in the main post as President Voice criticized persistently.

President Trump is still using an Android smartphone with insufficient security - GIGAZINE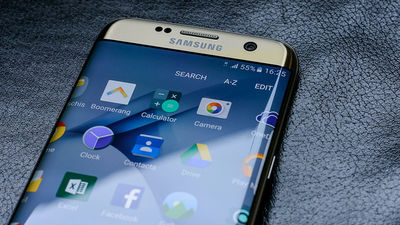 While such criticism continued, the president's aide about security measures was finally announced from the aide of the president, but afterwards Tweets of Scavino's tweets have been followed tweeted by the question that "Are you still using Android?" It is done.

Arjun Kharpal, a technology correspondent in the US · CNBC, said with a picture "With the iPhone over the past two weeks, why is the tweet on March 25 sent from Android?" Is it still being used? " The image shows "Twitter for Android" and a word indicating that Tweet has been done from the Twitter application for Android.

Hi@ DanScavino, If he still has used it for the past two weeks, why was a tweet sent on March 25 from an Android device? Is it still in use?Pic.twitter.com/h8Jl0hwcPr

- Arjun Kharpal (@ ArjunKharpal)March 29, 2017

In addition, Mr. Trump showed intention to boycott the Apple product on February 2017 in February 2017 on the ground that Apple refused to call for unlocking iPhone from FBI in a gun shooting incident in California in 2015 It was.

Donald Trump, barking "boycott Apple products and use Samsung"! - iPhone Mania

Also, it is also clear that the tweet of this Apple product boycott was actually originated from the iPhone.

Mr. Donald Trump tries to "boycott Apple products" -> found to have tweeted on iPhone