Apple is applying for an accessory patent that makes iPhone and iPad laptop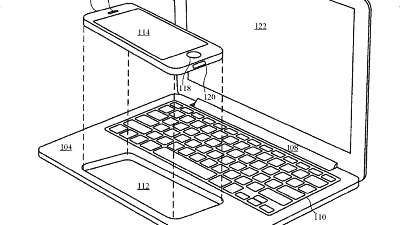 It became clear that Apple is applying for a patent on a notebook type terminal which makes iPhone into a notebook PC. IPhones and iPads that continue to evolve year by year may become beyond the boundaries of notebook PCs.

United States Patent Application: 0170083048

Apple investigating accessory that turns iPhone, iPad into full-fledged touchscreen laptop
http://appleinsider.com/articles/17/03/23/apple-investigating-accessory-that-turns-iphone-ipad-into-full-fledged-touchscreen-laptop

This is an image diagram of patent technology applied by Apple. There is a space to unite iPhone in a terminal like "Gowa" of a notebook PC equipped with a large screen display and keyboard.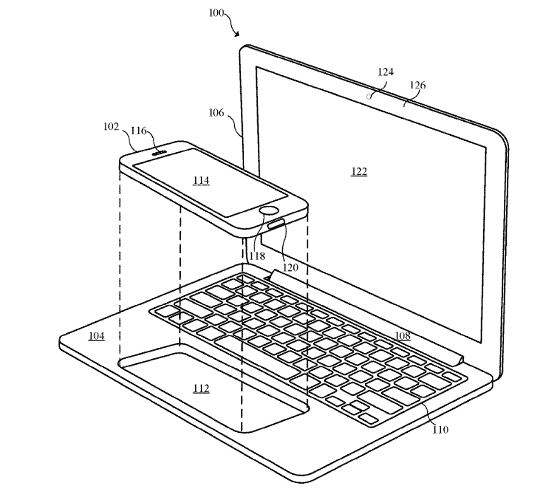 Combining the iPhone looks like this. You can use iPhone's CPU or GPU like a laptop, iPhone's multi-touch screen replaces the touchpad.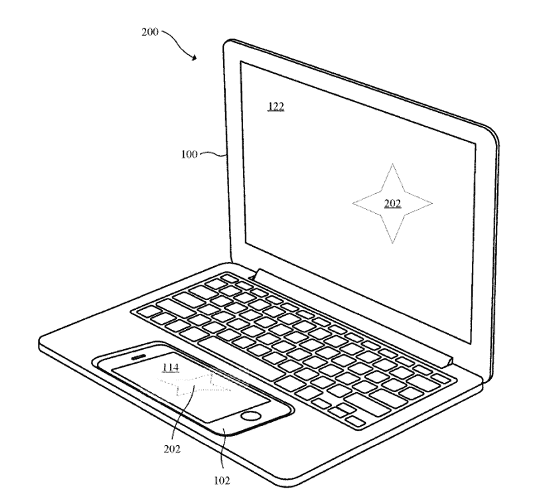 There is also a version that puts an iPad instead of a display.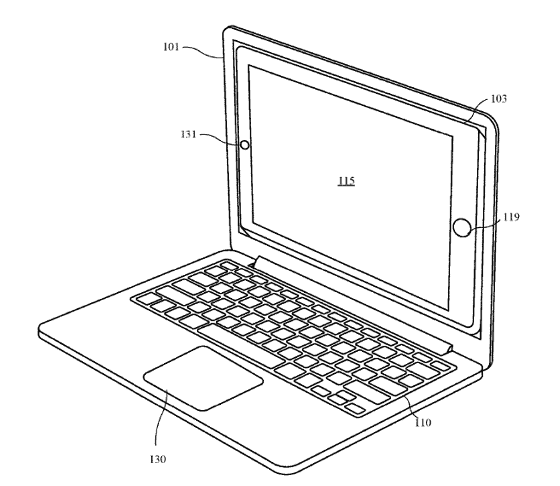 The patent technology idea pending by Apple itself is not new. However, mobile terminals such as iPhones and iPads that continue to evolve year after year have machine power that can be used for laptop applications, so there seems to be no problem in terms of performance.

Also, although cloud services such as iCloud can share data in the iPhone or iPad with a laptop PC, there are many people who are concerned about the slow transfer speed due to the network, and physically docking It seems that data handling will improve dramatically by doing.

In addition, it may be used for applications that extend the processing capabilities of iPhone and iPad. It is likely to be able to utilize even in the direction to enhance the capability of the mobile terminal by installing a powerful GPU to a laptop-like terminal side or installing a huge battery.