Gameboy emulator "Giovanni" developed to operate the original Pokemon on Apple Watch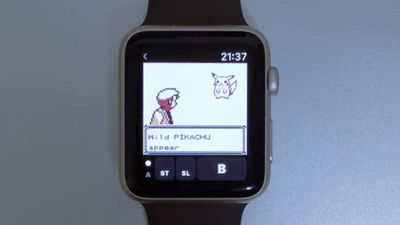 Developer Gabriel O'Flaherty-Chan says that "Apple Watch has too little content", his own favorite "Pocket monster Pikachu"Giovanni" is an emulator developed to make it possible to play on Apple Watch. This is a Game Boy emulator for Apple Watch,Apple Watch Series 2The state that the game is played on is published.

Making "Giovanni", a Game Boy Emulator for the Apple Watch
http://gabrieloc.com/2017/03/21/GIOVANNI.html

Developer Hacks Apple Watch to Run Game Boy Emulator - Mac Rumors
https://www.macrumors.com/2017/03/20/apple-watch-game-boy-emulator/

This hack turns an Apple Watch into a mostly working Game Boy Color - The Verge
http://www.theverge.com/circuitbreaker/2017/3/20/14989094/giovannni-apple-watch-game-boy-emulator-hack

According to O'Flaherty-Chan, Giovanni's development says "It was difficult to find the right balance between frame rate and performance", but in the end it seems that "it turned out to be a surprisingly easy-to-use emulator" . In Giovanni you can play software for Game Boy and Game Boy color, and in the demonstration by O'Flaherty - Chan you can see that Pokemon Pikachu is playing.

Opening picture displayed when Pokemon Pikachu is started flows on Apple Watch.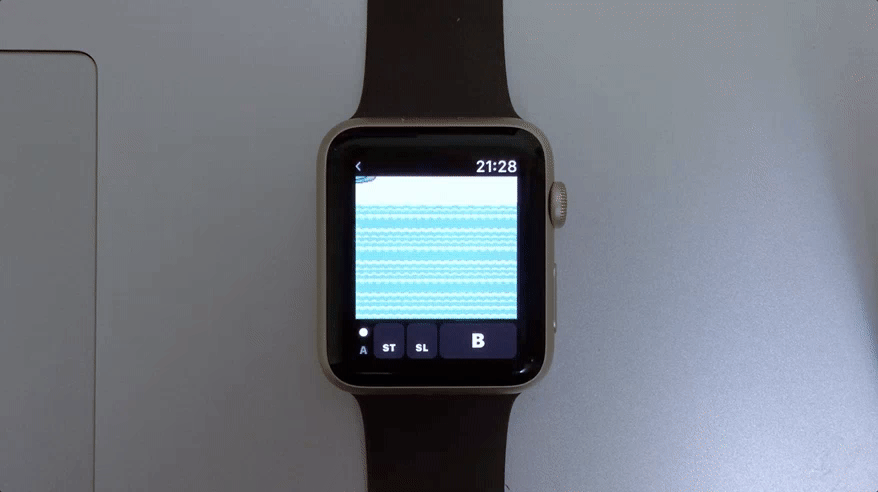 You can experience scenes encountered with Pikachu in the grass at the beginning of the story also on Apple Watch.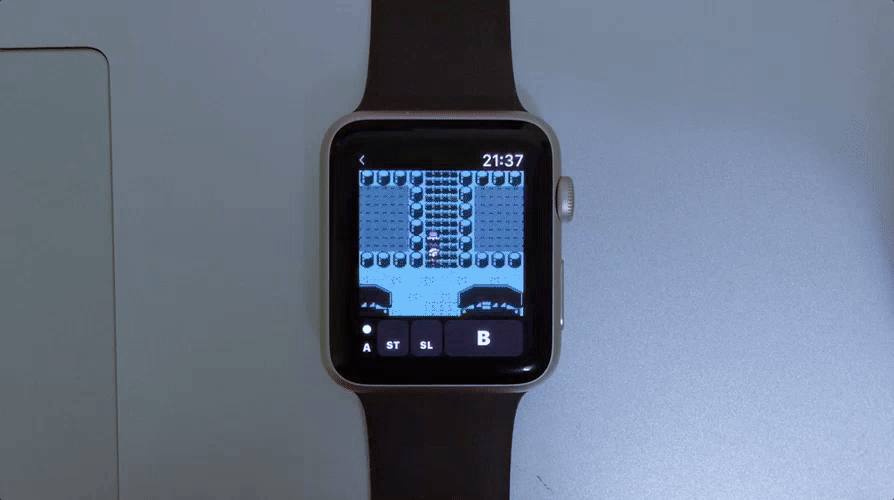 Giovanni is an existing iOS emulator "Gambatte"It is developed based on this, it is possible to use the digital crown as an operating system.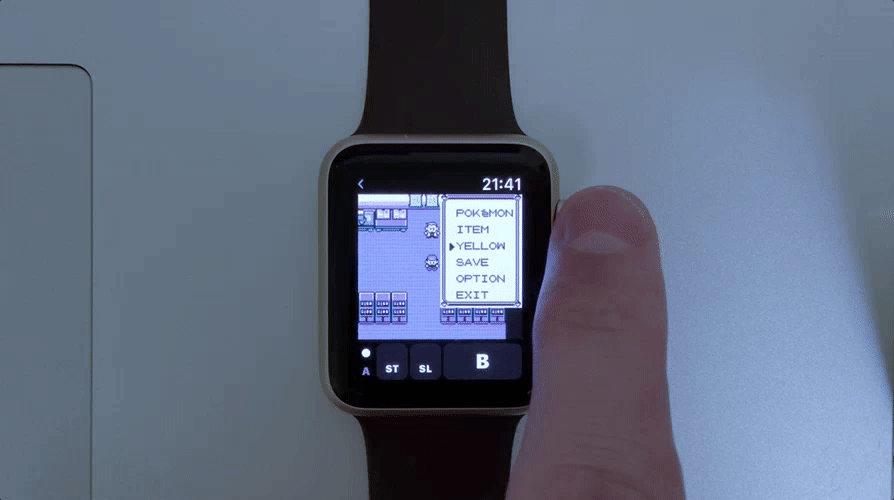 The name of the emulator seems to have been named after "Giovanni (Giovanni)" which is the English version name of the villain "Sakaki" that appears in the original Pocket Monsters.

Each button of the Game Boy is arranged as follows on the Apple Watch screen.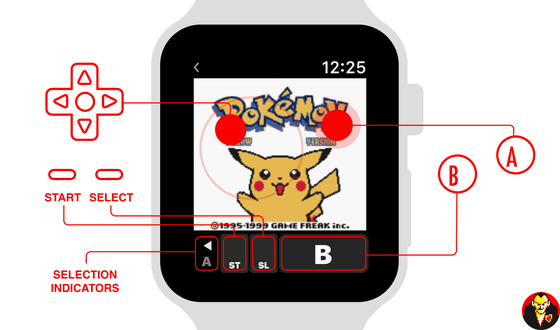 According to O'Flaherty-Chan, watchOS seems to have many constraints such as lack of support of OpenGL and Metal, and they are suffering from bugs caused by them.

The source code of the Gameboy emulator for Apple Watch "Giovanni" developed by O'Flaherty-Chan is published at the following link.

GitHub - gabrieloc / GIOVANNI: A Gameboy Emulator for the Apple Watch