Screen mounted retro game mug with 'Hot Drink' pouring 'Game Boy Heat Change Mug'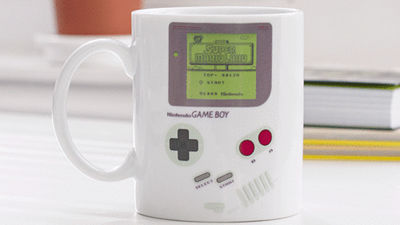 When putting in a hot drink the screen will light up and "Super Mario Land" will be displayed, the game boy has been made into a mug as it isGame Boy Heat Change Mug"Has appeared.

Game Boy Heat Change Mug With a Screen That 'Turns On' When You Add a Hot Beverage
http://laughingsquid.com/game-boy-heat-change-mug-with-a-screen-that-turns-on-when-you-add-a-hot-beverage/

"Game Boy Heat Change Mug" is a mug for hot drinks that keeps the design of the Game Boy as it is to the screen. It seems that the cross keys and buttons are stuck on a seal, but it is unimaginable for retrogame fans who automatically turn on the screen when pouring in favorite hot drinks.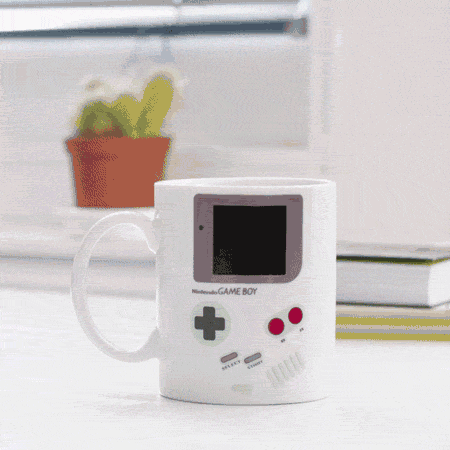 There is a pair of front and back designs of the game boy including the screen, and on one of the screens, the start screen of "Super Mario Land" ......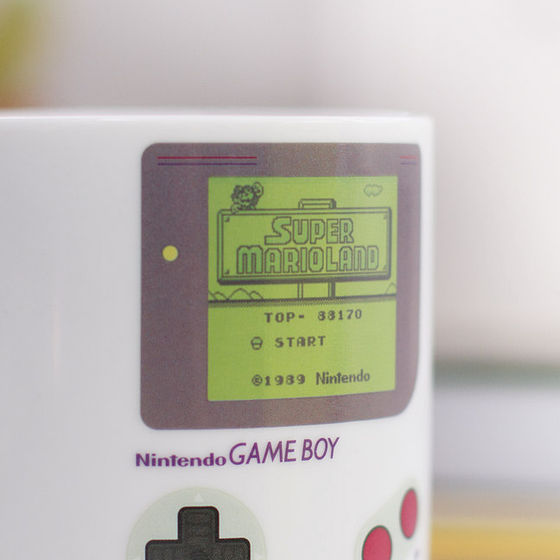 The scene where Mario rescued Daisy is displayed on the other screen. Although the character does not move, strictly it does not have a liquid crystal screen etc, but you can enjoy the atmosphere of a retro game boy while drinking a drink.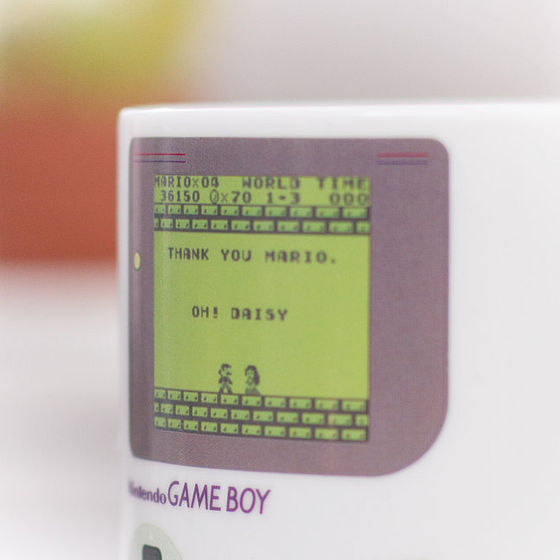 In addition, "Game Boy Heat Change Mug" is sold at 9.99 pounds (about 1400 yen) on the following page, and a shipping fee of 5.83 pounds (about 800 yen) is separately required for shipping to Japan. The use of a microwave oven is impossible, and washing needs hand washing, not dishwasher. Ceramic is used for the material, capacity is 300 ml. Also, it is Nintendo Merchandise licensed product.

Game Boy Heat Change Mug | Firebox.com - Shop for the Unusual
https://www.firebox.com/Game-Boy-Heat-Change-Mug/p7912