"Esenapa J" that you can read but can easily reproduce Chinese fonts that become funny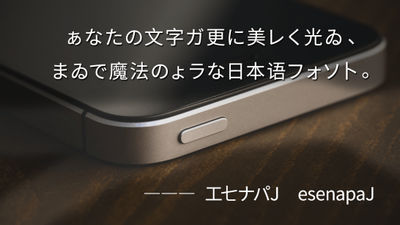 A commercially available free-of-charge, "Joked font that can express Chinese font style" is "Esenapa J"is. Esenapa J was created by font creatorsTanuki SamuraiAnd, Adobe's open source font "Source Han Sans Traditional ChineseIt is made on the basis of. A part of Japanese overseas is wrongA signIn fact, I tried to use it because it is a font that makes it easy to create somewhere funny sentences like.

Free font "Esenapa J" has been released. - Raccoon font
http://tanukifont.com/esenapaj/

To make Esenapa J available on your PC, click on the link above and click "download font" at the bottom of the page.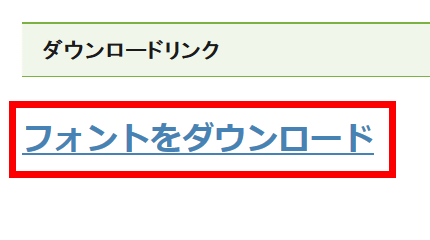 Click "OK".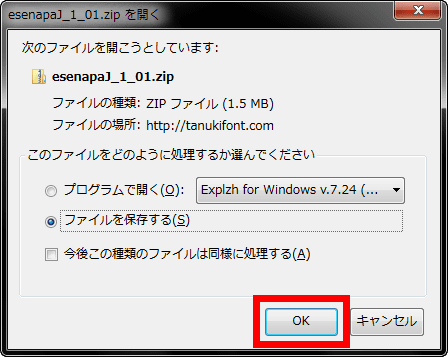 Download the downloaded ZIP fileExplzhIf you unpack it with ... etc ...




There is a file "esenapaj.otf" in the folder, so click on it.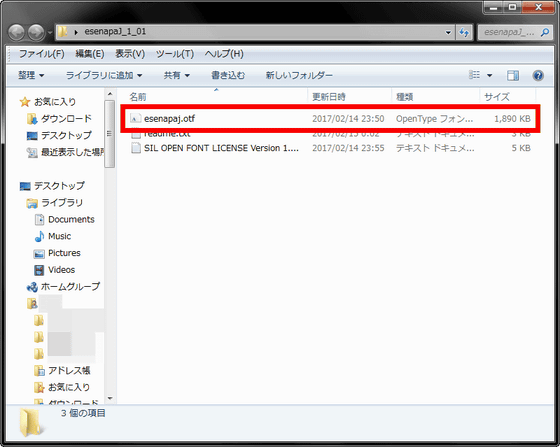 Click "Install" to make Esenapa J font usable.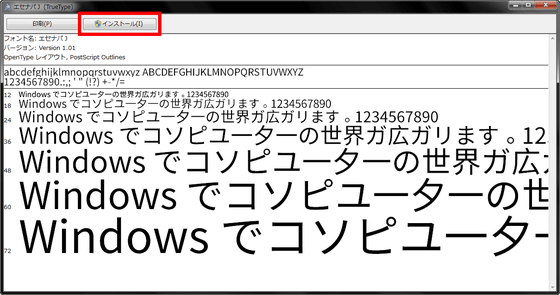 That's why I actually tried using it. Hiragana (left) & katakana (right) are sorted alphabetically like this. Hiragana no · · · Maki, Ka line of katakana can be read as usual.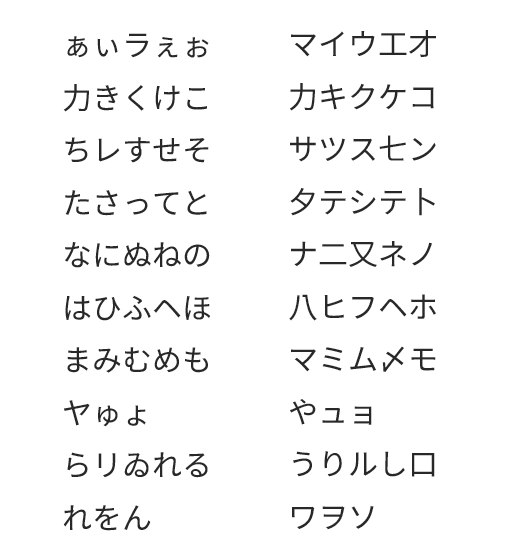 When write-out part is well-known, Natsume Soseki's "I am a cat" is trying it, the notation of "cat" is changed to a different thing in the first place.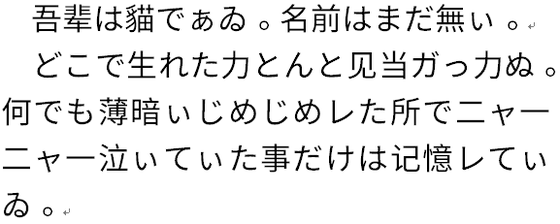 According to Tanuki Samurai who is the creator of Esenapa J, you can also prevent shoulder hacking if you simply encrypt it with "Esenapa J" even if you are hard for you to peek at the mobile screen inside a crowded train !"apparently.

Even for you who are painful to peep at the mobile screen within a crowded train! Simple encryption with "Esenapa J" can prevent shoulder hacking!https://t.co/yvNQGHBMsNPic.twitter.com/1qsHcD3wdD

- Tanuki Samurai (@ tanukizamurai)February 13, 2017