'Nasho character' style font which can be used for free for commercial purposes '851 Gotikakut'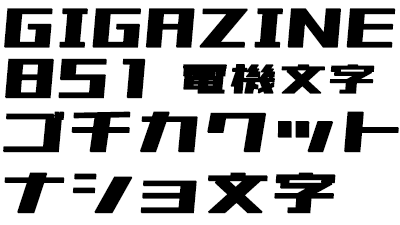 " Nasho Character " which Matsushita Electric Industrial Co. (now Panasonic) used as a national brand logo typeface from 1937 to 1987, although it was designed fancy more than 80 years ago, and it is an electric grove and Meiwa Denki etc. It is Japan 's first famous font which seems to affect logo. Free font " 851 Gotikakut " made by imagining the unique appearance that is easy to read and stylish is distributed free of charge.

851 Temporary distribution of Gotikakut
http://pm85122.onamae.jp/851 Gkktt.html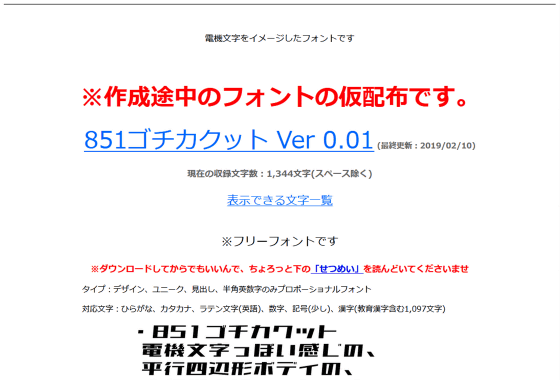 851 The creator of Gotikakut 8:51:22 pm was a person who previously produced the logo of 851 retrographic style. 851 Gotikakut is incomplete at the time of article creation, and since the number of recorded characters is 1344 characters, there are some kanji that can not be displayed, but Hiragana · Katakana · Alphabet · Numeric is firmly corresponded.

https://t.co/kIwyoNc2K3

We released a preliminary distribution (= quite incomplete) version in the middle of creating 851 Gotikakut free font which is like a letter of electronics character.
Although it corresponds only to educational kanji, still please download it and use it freely if you do not mind. pic.twitter.com/eMGBpv3irm

- 8: 51: 22 pm / Roughly (@ pm85122) February 10, 2019

◆ Download & Installation
The way to make 851 Gotikakut available on PC is very easy. First go to the distribution page and click "851 Gotikakut Ver 0.01" at the top of the page.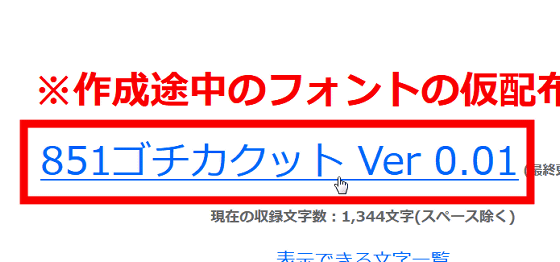 Click "OK" if the following window opens.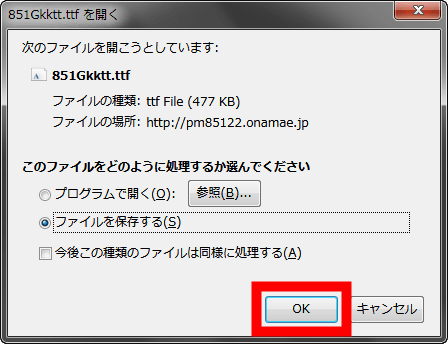 Then 851 Gotikakut can be downloaded as TTF format data as it is instead of ZIP file, so select 'Install' from right click. This completes the installation on the PC.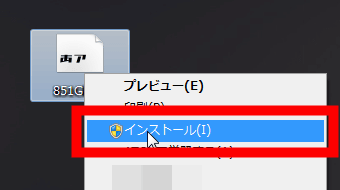 ◆ 851 Example of letterkot cut
851 The number of characters recorded at the time of the article's creation is 1344 characters. An example of the characters that can be displayed can be checked from here .

When you actually enter a letter it looks like this. Half size alphanumeric characters are only proportional fonts .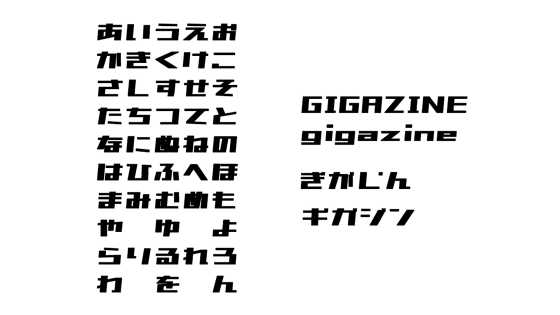 The number of recorded kanji at the time of article creation is 1097 characters including educational kanji .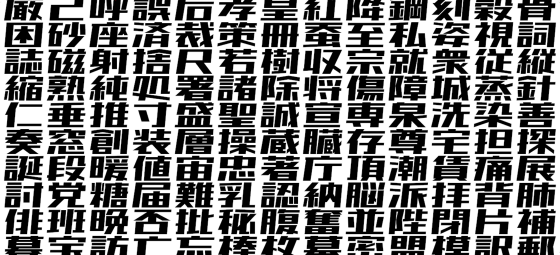 ◆ Rights relationship <br> remodeling / redistribution is free, but since we have not abandoned any copyright, "NG ask you to insist that you made it yourself". Commercial use is also possible, and it is OK to use freely in leaflets, doujinshi, movies, etc. There is also no need to obtain permission of the author 8:51:22 pm at the time of use. However, the creator (8:51:22 pm) is not responsible for any damage caused by 851 Gotikakut. Also, since 851 Gotikakut is a design font to the last, it seems that the strict congression, splash, and scenes like the textbook body are not reproduced.

In addition, although it is said that permission is not necessary in particular, it is said that "The author is extremely happy with the usual report" in the use report.

8:51:22 pm / や ん で ぃ ー に ー ー (@ pm85122) さ ん | Twitter
https://twitter.com/pm85122