I ate at the Lotteria Nakano Sun Mall store dealing with "Koala's March Maruyaki" shaped like a koala's face here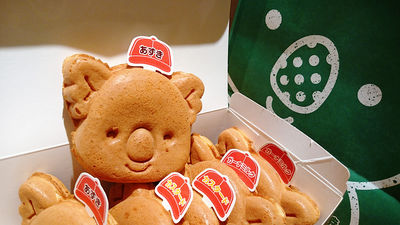 Lotte 'March of Koala' comes out with various variations a number of times a year, but apart from that, there is a puppet baking using the koala of the character. I was going to eat Nakano up to Nakano because it was only one shop in the world that sold this "Koala's March Maru", only Lotteria Nakano Sun Mall store.

~ The puppet baking of that popular character 'Koala's March' revives in Lotteria! It is! ~ "Koala's March Maru" From Monday, January 23, 2017, limited sale only "Lotteria Nakano Sun Mall store"! | News Release | Lotteria
https://www.lotteria.jp/news/000075/

The location of Lotteria Nakano Sun Mall store is around here.


It is ok if you walk the arcade "Nakano Sun Mall" north of Nakano Station from the station north. On the wayAll-you-can-eat cow-streak curry "Furano Tate Nakano Kitaguchi Store"there is.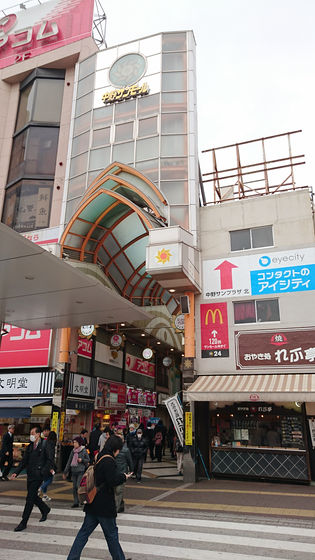 After going past Furansutei and go further north, you will see Lotteria Nakano Sun Mall store on the right hand side. On the right side of the entrance of the shop, there is another counter for selling 'Koala's March Maru.'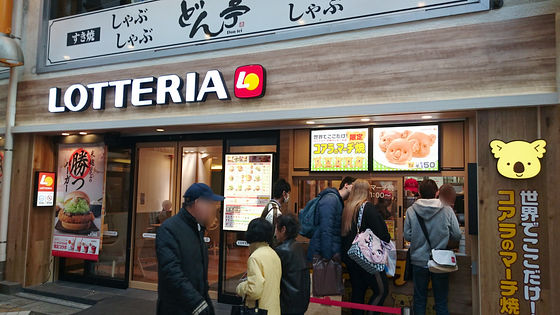 As this kind of precautionary statement has appeared, there are times when a considerable number of queues are made, so please allow as much time as you want when you want to buy it.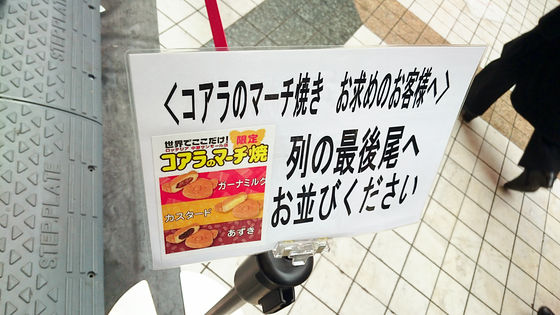 This time we arrived in front of the store around 12:20, line up at the end of the queue, and we arranged in the direction of the counter after 20 minutes.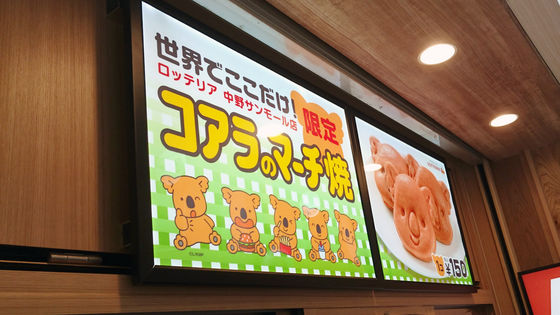 Here you can see the "Koala's March Maruyaki" where you can see forever in front of you. However, I did not think that I would wait 10 minutes here.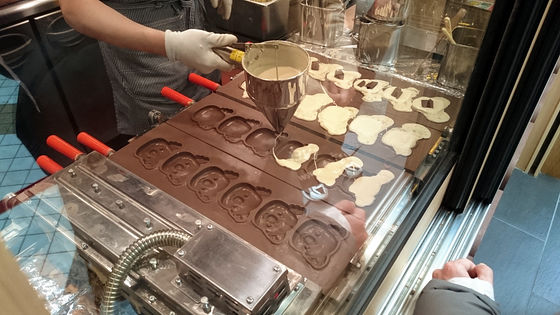 There are 3 kinds of taste, 6 each can be made at once.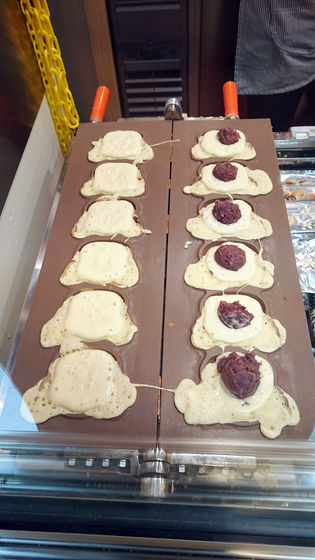 From finished "Koala's March Maru", I had to take Bali around and it seemed that there was a limit to the speed of making it because all of it was hand worked.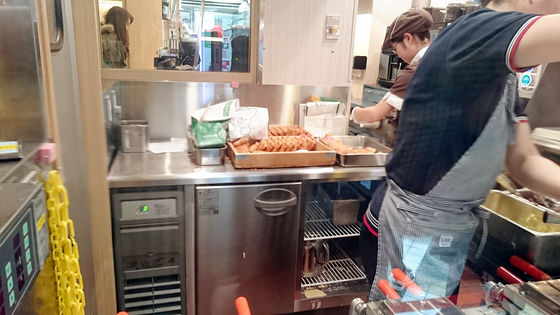 One order 150 yen including tax. With a set of 6 pieces, a special box and carrying bag come with the same price as the rose purchase. This time I ordered 2 kinds of taste of 2 kinds, 6 pieces.



Wait a while under the koala mark.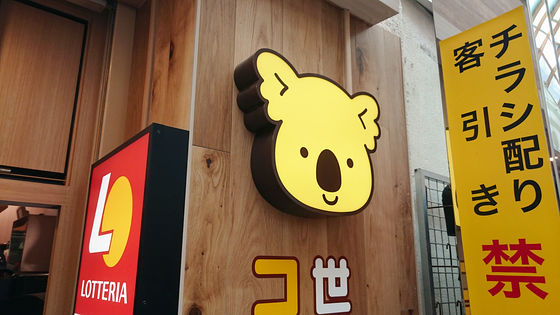 From the inside of the shop, I was also able to see "making a koala's March".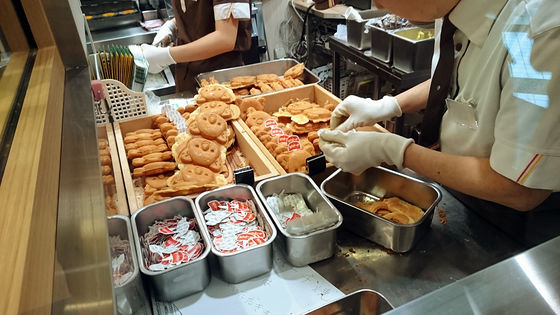 This time I ordered other menus separately and decided to eat in the store. A handbag is like this.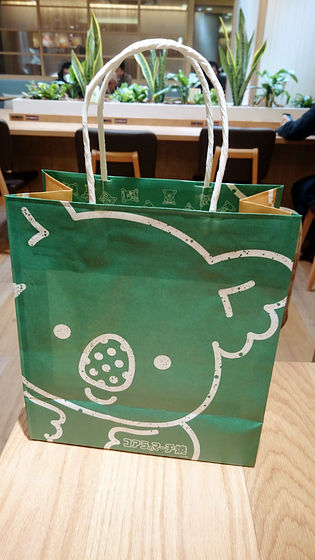 A dedicated box where various kinds of koalas are treated.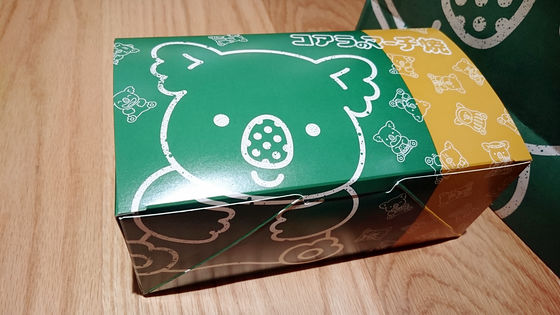 When taking home, warm it with water and warm it in the microwave, finally bake it for 5 seconds in the toaster and you can eat crisply deliciously.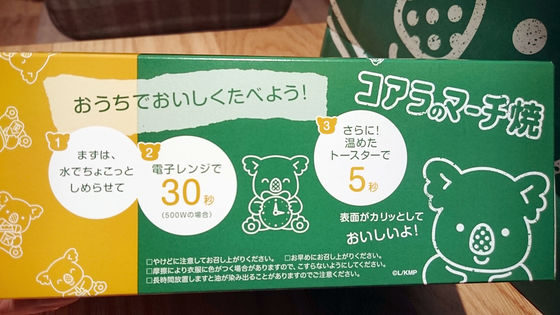 I made it and the fun koalas.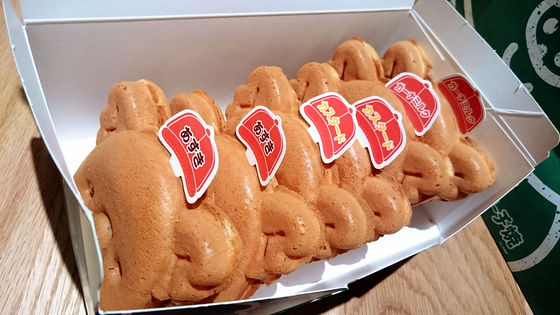 I tried aligning it with Azuki, custard, Ghana choco from the left, but it is impossible to distinguish by appearance.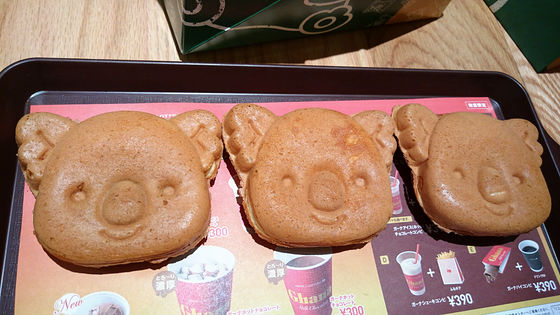 Azuki is like "this is orthodox puppet baking". I felt somewhat less amount of Koshian for the fabric.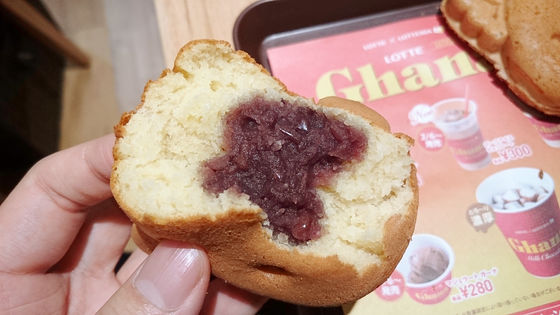 Custard is also orthodox as a puppeteer again. Hot custard will flow all the way out, so be careful when you get caught.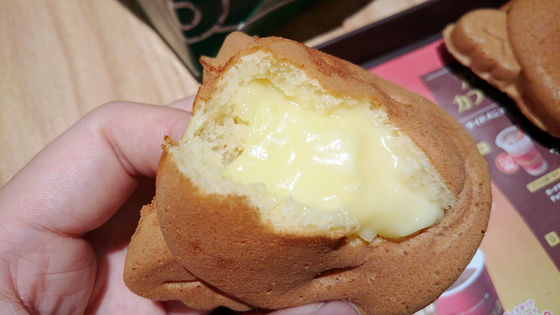 Whether it is unique to Lotteria, "Ghana chocolate" using Lotte Ghana chocolate. Fabrics are sweet and fluffy, but chocolate is a rich sweetness above that. This is an item I want to match with coffee, not green tea or black tea.