"Yukimi Daifuku Golden Mitarashi Thickness Kochi Tailoring" is a Soy Sauce Mitasaki Sauce with Melt and Sesame & Ice Best Match


You can eat with a vanilla ice cream sauce that uses a thick soy sauce that is thicker than ordinary Yukimi Daifuku,Yukimi Daifuku Golden Mitarashi Thickness Tailoring"Has appeared since January 30, 2017 (Monday). It is definitely a compatible new flavor called "Mitarashi sauce" in "Yukimi Daifuku", it is a limited-time sale, so I tried to eat what it tastes before it gone.

A new appearance of Yukimi Daifuku, which is packed with a thicker rice cake than usual! Lotte Yukami Daifuku Mitarashi thick golden tailoring It is released nationwide on January 30, 2017 (Monday)
(PDF file)http://www.lotte.co.jp/info/news/pdf/20170119145234.pdf

"Yukimi Daichi golden Mitarashi Thickness Meat Tailoring" is a black package, and there is a feeling of luxury than regular Yukimi Daifuku.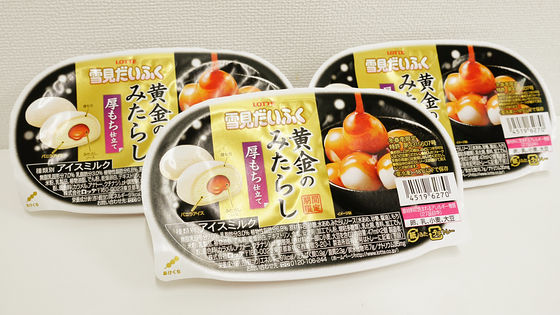 Ice milk by type, Mitara sauce etc. are used for raw materials.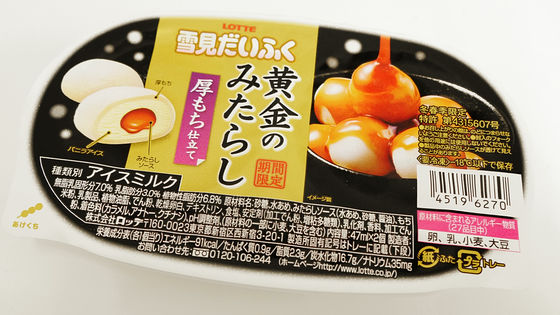 When a lid is opened, a message is written and if there is a person who is tired from the surroundings, give a gift of Yukimi Daifuku and "Please divide" "accordingly."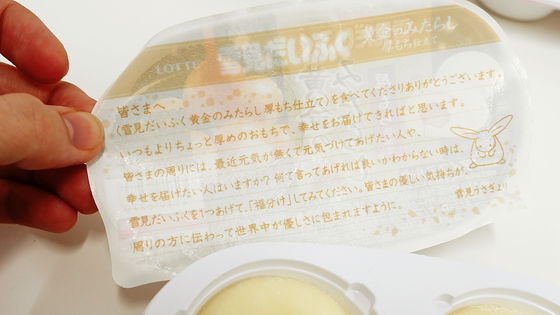 That's why "Yukimi Daichi golden Mitarashi thick mochi tailoring" is contained in a container like this, and it looks the same as ordinary Yukimi Daifuku.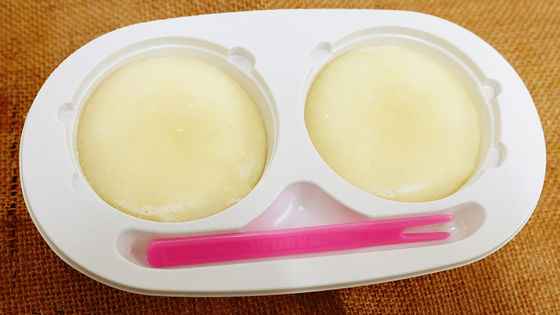 When you pierce the included fork at once, Mitarashi sauce and rice cakes slowly extend. Since it does not work if it is just released from the freezer, it is ant to eat a little after melting at room temperature.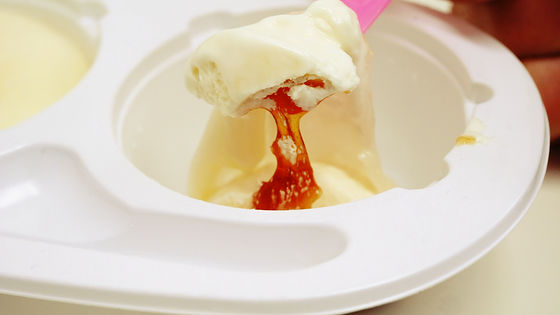 In the middle of usual ice cream sauce is packed, and it smells very fragrant like Mitarashi dumpling. You can see that the ice-covered rice cake is surely thickening. When you eat, you can taste the flavor of soy sauce with moderate sweetness, with a fairly authentic finish with Mitarashi sauce. A thick rice cake has a rich sense of richness, and sweetness of ice mixed with full-fledged Mitarashi sauce is also added, so you can feel the moment of bliss. It was a perfection finish that seemed to be "the same taste even if you eat it with ice cream to dumpling shop's Mitarashi dumpling."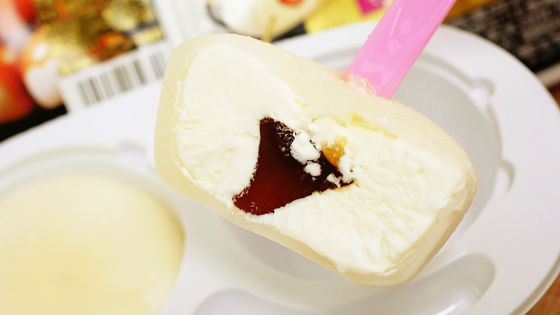 In addition, the price of "Yukimi Daifu golden Mitarashi thick mochi tailoring" is 160 yen per tax.