Airbnb offers residents free of charge to people refused entry by trump presidential decree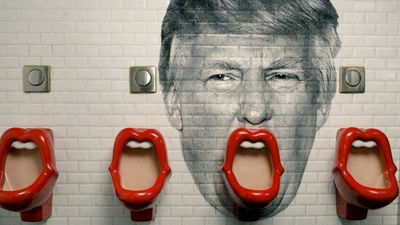 BySeth Anderson

On January 27, 2017, President Cardinus of the United States signed the Presidential Decree ordering the stricter entry immigration for the purpose of preventing Islamic extremists from entering the country. As a result, there are many people who are not allowed to enter the airport at domestic and international airports and there is a lot of confusion, but for people who were not allowed to enter such a country and who have become stuck with the presidential decree Towards the vacant room share siteAirbnbAnnounced that it will provide residences for free.

Airbnb offers free housing to people stranded by immigration order | TechCrunch
https://techcrunch.com/2017/01/29/airbnb-free-housing-immigration-ban/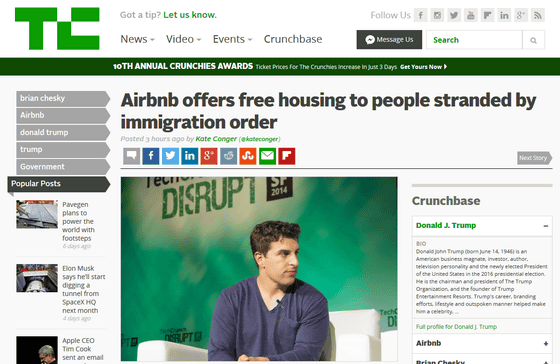 Airbnb offers free housing to those affected by Muslim travel ban
http://mashable.com/2017/01/28/airbnb-free-housing-muslim-ban/

By the presidential decree issued by President Cardinals on 27th January, entry into the country that is designated by the United States as terrorism support nation and from countries where political instability is unstable has been stopped for 90 days. Seven countries, including Iraq, Syria, Iran, Sudan, Libya, Somalia and Yemen, have been suspended, and the United States will also stop accepting refugees for 120 days. In these seven countries, Muslims occupy the majority and it seems that the Presidential Decree was issued to prevent the entry of Islamic extremists.

After the presidential decree was issued, about 280 people were refused to be boarding or detained because they were not allowed to enter the United States for three days until 29th January. In addition, after the presidential decree, New York's District Court Judge of the District of Justice admitted that he will not repatriate people with an effective visa, judging temporarily the visa owner's stay in the US among those detained I did it.

President Trump: US confusion with Presidential Decree, 280 people refused entry - Mainichi Newspaper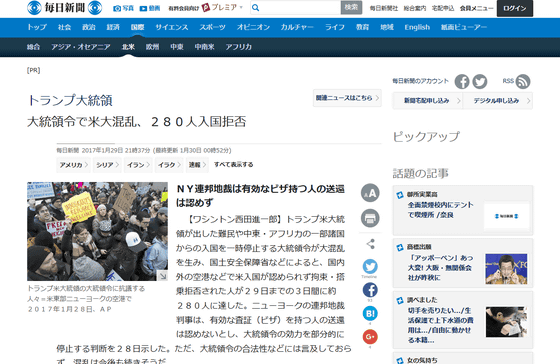 Airbnb's CEO, Brian Cesky, who opposed the measures to stop president Roh's refugee acceptance in the face of confusion, refused refugees and students who had refused boarding at the domestic airport due to Presidential DecreeGreen CardAnnounced that it will provide residences for owners free of charge.

CEO Cesky said on his official Twitter account that "Airbnb offers free residence for refugees and those not allowed to stay in the US, although detailed information needs to be waited for a while Please contact me if you need urgent residence. " The tweet was murmured on January 28th of local time, but it is diffused to the extent that it is already "100,000 Retweet · 170,000 Good" at the time of writing about 24 hours ago, its response You can see the size of.

Airbnb is providing free housing to refugees and anyone not allowed in the US. Stayed tuned for more, contact me if urgent need for for housing

- Brian Chesky (@ bchesky)January 29, 2017

In addition, TechCrunch of foreign news media asked for a comment from Airbnb's spokesperson,Emergency disaster relief programIt is revealed that it is planning to support refugees applying it. Airbnb's emergency disaster relief support program recruits hosts to lend a room to the victims for free in the event of a disaster, and Airbnb promises to announce additional information shortly in case the host can not be secured I will.
in Note, Posted by logu_ii