A person who took a drone and photographed a landing airplane was arrested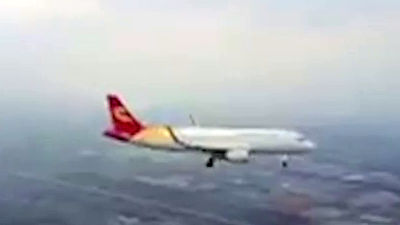 There is a situation where a man who took a camera with a drone flying around the airport and photographed a passenger plane descending from the same height towards the airport landing at the same height was arrested in China.

DJI Mavic Pro drone user arrested after flying near Chinese plane
http://www.ibtimes.co.uk/watch-dji-drone-narrowly-miss-crash-chinese-passenger-jet-mid-air-scare-1601519

The man arrested is a man living in Hangzhou city of China. He took a Beijing Capital Airlines passenger plane descending for landing from a distance considered to be only about tens to hundreds of meters, and released a video at China's Weibo (Miho). It seems that the original image can not be seen, but the media of the British "IBTimes" is distributing that movie.


The length of the video is 9 seconds. It captures the appearance of a small airliner that is in a landing posture and you can see that the city area of ​​Hangzhou city of Zhejiang Province is spread under the eyes.



Drawn also turned and turned to match the gliding sky of an airliner. Although keeping a certain distance, it is too dangerous to skip a drone that is not permitted to fly around the airport worldwide. In addition to the danger of colliding with the aircraft, there is also the danger that the drone will crash into downtown by being caught in the vortex of intense air created by the wings of aircraft.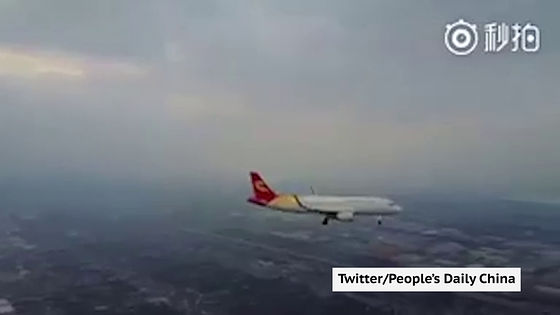 A passenger plane keeping descending toward the airport. This video was released at Weibo at 18:30 on January 15, 2017 local time, it was spread quickly and took great attention. The police who confirmed that the picture was genuine by heavy things seemed to have been arrested for identifying the photographer in just 24 hours from the release of the movie and giving a danger to the public.



And at the end of the movie, the name of DJI 's drones "Mavic Pro" and product photos are inserted and it looks like a promotional movie. However, this movie and DJI have no relation of course, and it has been unconditionally accepted unilaterally.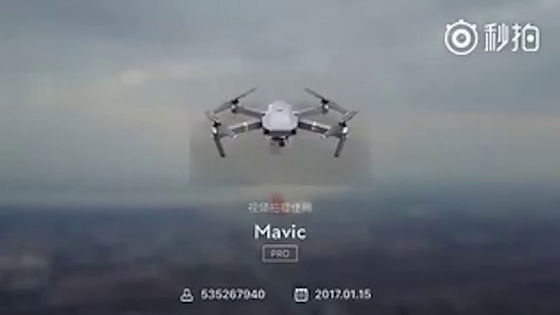 As the end of video shows, this movie was taken with DJI Mavic Pro. However, DJI's control application "DJI GO" carries the "Geofence function" which prohibits flights in the drones' fly-prohibited areas, so in the usual way it will skip the drone near the airport I can not do it. So, it seems that the arrested man hacked the application in some way and invalidated the GeoFence function, or turned off the function by applying a special application and shooting it.