First flight image of the one-seater super lightweight aircraft "Kitty Hawk Flyer" supported by Google's Larry Page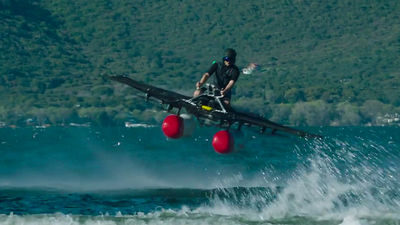 Kitty Hawk, an airplane startup company supported by Mr. Larry Page, known as Google co-founder, added a single passenger ultra light aircraft "Kitty Hawk Flyer"We released a flight image of. Although he said as "airplane", it is as if he had made the drones huge or "flying bike" powered up.

Home - Kitty Hawk
https://kittyhawk.aero/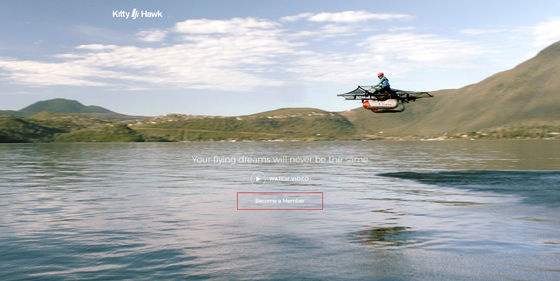 This is the first footage of Larry Page's 'flying car' - The Verge
http://www.theverge.com/2017/4/24/15406208/larry-page-flying-car-kitty-hawk-flyer-prototype

Introducing the Kitty Hawk Flyer - YouTube


The picture starts from the time the woman is inviting friends for dinner.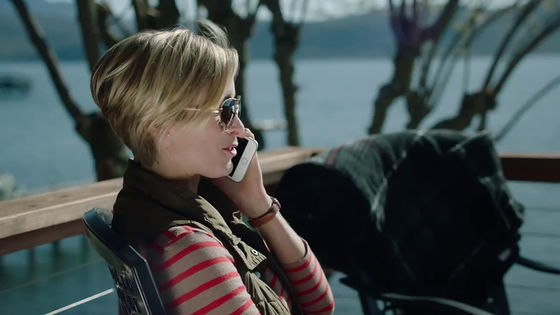 Friends who received the phone answered that they would join quickly, preparing for going out. But even wearing a helmet ......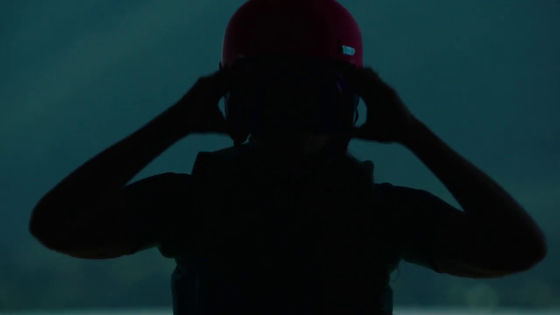 Start the rotor.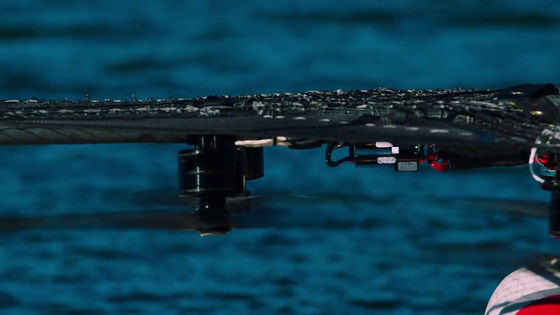 Splashes are rising ......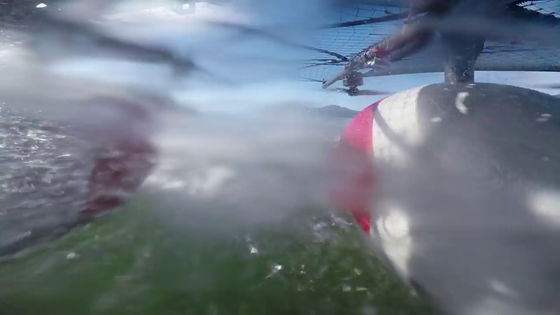 Floating fluffy sky.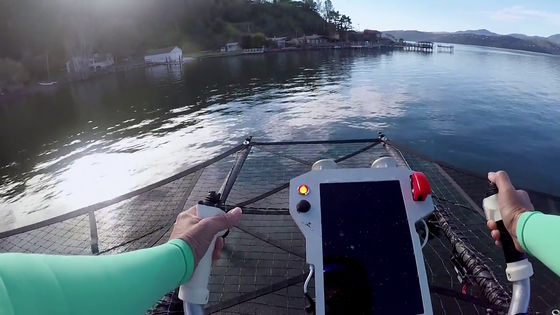 It was a story to join with a one-seater plane "Kitty Hawk Flyer". Vertical takeoff and landing is possible, so no running space is required.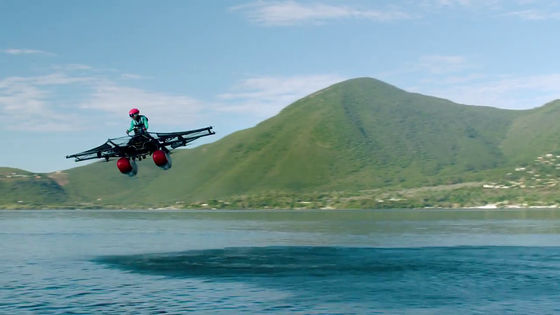 I'm wondering what to call this vehicle, but according to the Federal Aviation Administration (FAA) rules "Ultra light aircraft (ultra light aircraft)It is unnecessary to have a pilot license.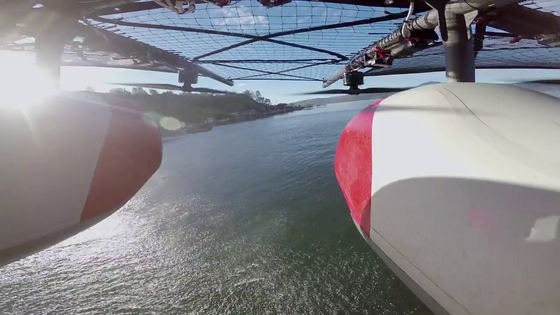 The aircraft is 100% electrically driven, for waterfowl flight. In the image, although it is flying about 2 to 3 m from the surface of the lake, it can rise to 15 feet (about 4.5 m) at maximum. The speed is maximum and 25 miles per hour (about 40 km).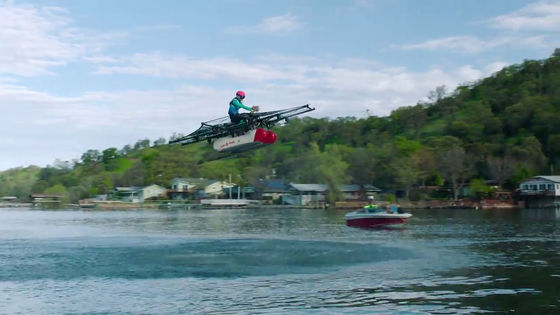 Fleeting with a friend in no time.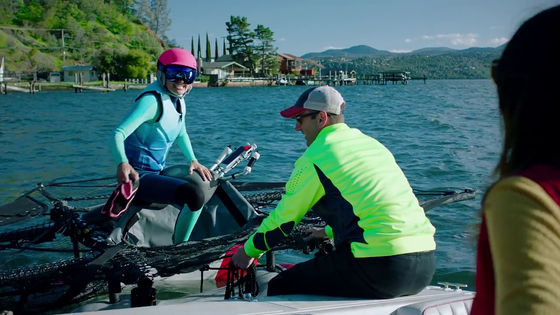 Next men got on board.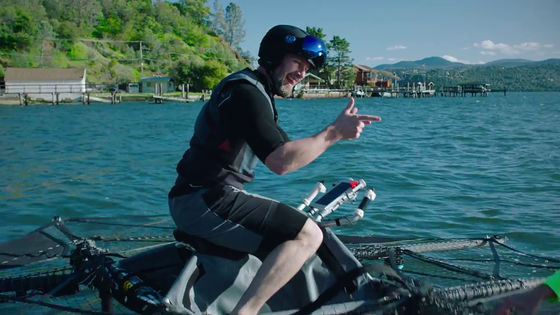 Kitty Hawk Flyer flashes behind the boat.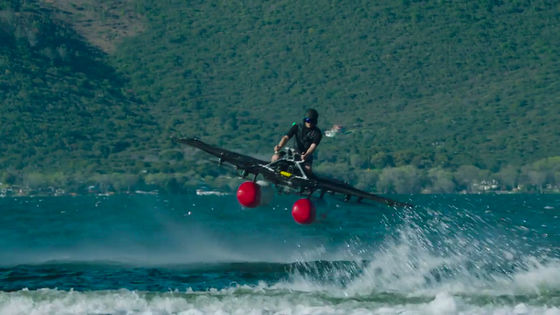 Landing on a jetty that became like a drone departure point.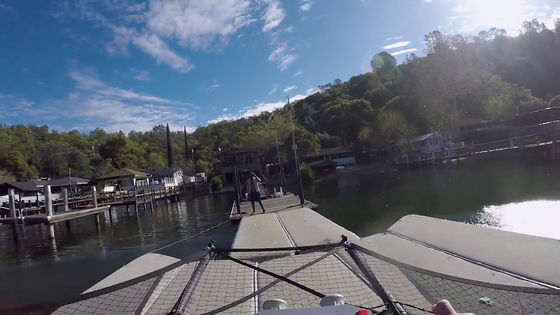 It is perfect.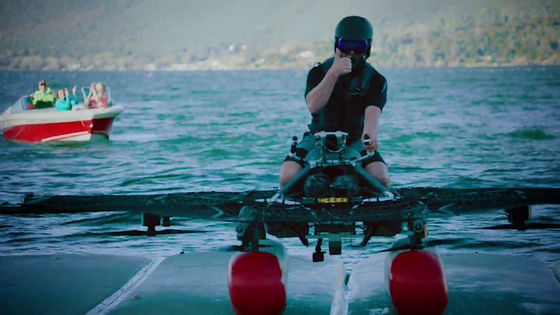 Mr. Larry Page has invested over 10 billion yen in flight-related venture "Zee Aero" and "Kitty Hawk"Although it was reported as being reported, Kitty Hawk was revealed to be part of Zee Aero according to the flight of Kitty Hawk Flyer this time.

As mentioned above, since it is classified as a super lightweight aircraft, it is unnecessary to license as a pilot for driving. According to Kitty Hawk, anyone who can take a few minutes lecture will be able to fly and plan to be marketed in 2017. It was the prototype that appeared in the flying video, and the appearance and fine performance are different from the shipping model.

The price is not revealed at the moment, but it is supposed to be preferentially sold for members, corporations, flight simulators and events paid for 100 dollars (about 10,000 yen) membership fee, if it is a member You can purchase cheaply from the market price of 2000 dollars (about 200,000 yen).

Furthermore, it is said that sales to the outside of the United States are not planned.