IFixit announces the most repairable smartphone in 2016 and a hard-to-repair smartphone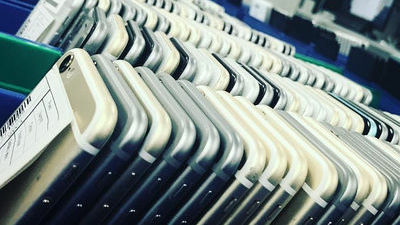 ByGrady Purtle

IFixit announcing the repair difficulty that becomes an indicator of whether users can repair themselves by haste every time a new smartphone or gadget is released will repair from among the popular smartphones that appeared in 2016 We released easy smartphones and smartphones that are hard to repair.

The Most (and Least) Repairable Phones We Took Apart in 2016 | iFixit
http://ifixit.org/blog/8694/repairable-phones/

IFixit scores each smartphone by 10 points. The closer to 10 points the lower the repair difficulty, the easier it will be to repair smartphone. Among the major smartphones released in 2016, the most judged to be repaired was LG's "G5"was. G5 is a smartphone that allows users to add their favorite functions by modular replacement, that batteries can be replaced, modular installation easiness, etc. gathered the evaluation and gained 8 out of 10 points.




LG's G5 did not get one point by Google's "Google Pixel / XL"is. Although it was evaluated that most parts in the terminal are interchangeable, it seemed to be 7 points because it is necessary to disassemble and disassemble the display to replace the internal parts.




You can see how iFixit is disassembling "Pixel XL" apart from the following article.

Disassembled Google genuine smartphone "Pixel XL" apart, finds the ease of unexpected repair and disassembly - GIGAZINE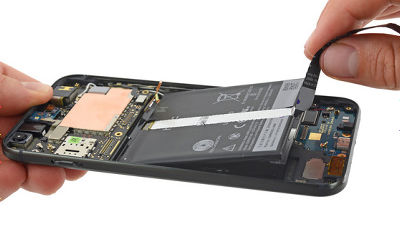 The same score as Google Pixel / XL was 7 points of Apple's "IPhone 7 / Plus"is. While batteries and displays are ready for replacement, it is one factor that lowered the evaluation because it requires four types of screwdrivers to disassemble.




You can see how iFixit is disassembling "iPhone 7 Plus" from the following article.

IPhone 7 Plus disassembly report, contents filled with latest technology looks like this - GIGAZINE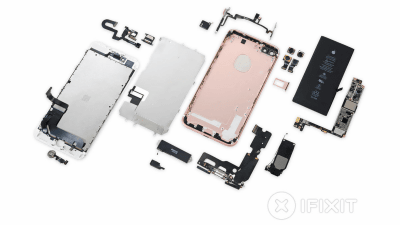 The repair difficulty rating of 6 points out of 10 points was "IPhone SE"was. The iPhone SE was evaluated as 6 because Touch ID cable used for fingerprint authentication was easy to disassemble and exchange of display and battery was relatively easy.




You can see how the iPhone SE is disassembled apart from the following articles.

Disassembled iPhone SE, memory 2 GB & water proof treatment Ali found out that a lot of parts of iPhone 5s are diverted for display etc - GIGAZINE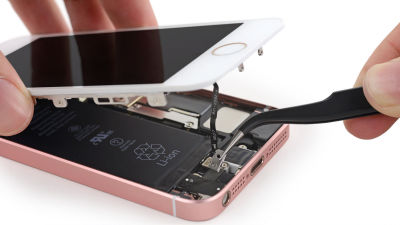 Samsung's "Galaxy Note 7" was evaluated as a smartphone whose repair difficulty is 4 points and which is difficult to repair. Galaxy Note 7 has a high degree of difficulty in removing the battery, and it was tough to disassemble it. In addition, Galaxy Note 7 is caused by battery ignition and explosion troubleProduction stoppageIt is becoming.




Samsung's big screen high end "Galaxy Note 7" disassembled dismembered, the structure such as iris authentication · wireless charging · IP68 waterproofing revealed - GIGAZINE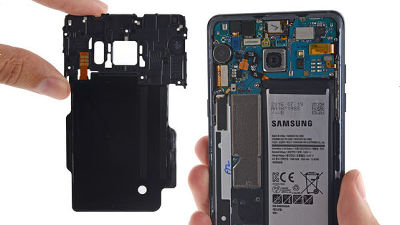 Among the major smartphones released in 2016, the most repaired was evaluated by Samsung's "Galaxy S7 / Edge"was. Since both the front display and the back panel are made of glass, it is considerably hard to disassemble without breaking. It is not a smartphone that people who are not very familiar can easily repair, so it seems good to ask the manufacturer to repair if it gets broken.

in Mobile, Posted by darkhorse_log