Microsoft also excluded Flash at Edge, blocked autoplay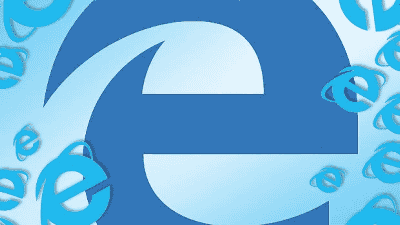 Major browsers such as Google Chrome, Firefox, and Safari have disabled Adobe Flash with the default setting, and while the flow of exclusion of the flash is being created, the standard browser "Microsoft Edge" of Windows 10 finally finally "Flash OFF automatic playback default OFF" We announced the policy of.

Extending User Control of Flash with Click-to-Run - Microsoft Edge Dev BlogMicrosoft Edge Dev Blog
https://blogs.windows.com/msedgedev/2016/12/14/edge-flash-click-run/

Microsoft launched a policy centered around HTML5 at the browser Edge, and in versions after the Anniversary Update of Windows 10 already restricted the automatic playback of Flash to some content. However, on December 14, 2016, announced to turn off automatic playback of all Flash contents at Edge. I decided to move the posture of the Flash block one more step.

In the future, pages that use Flash content will be urged to choose whether to play Flash first. In addition, it is possible to turn on automatic playback of Flash at user's discretion.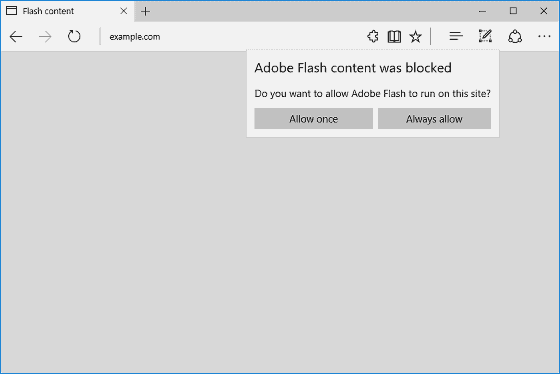 With the adoption of HTML 5, Microsoft strongly pushes the transition to HTML 5, assuming that the necessity of Flash for animation and rich content has been diminished. It is similar to other browsers such as Chrome that excludes Flash with many vulnerabilities and promotes migration to HTML5, and the flow of flash exclusion is decisive. In addition, Edge of automatic playback OFF in the default state of Flash is scheduled to be adopted in Windows 10 Creator's Update, a large update of Windows 10 released in the early 2017, with a preview version coming out in the Windows Insiders program coming soon.