Erase advertisements from articles on the net Reason why the judge judged that Adblock is legal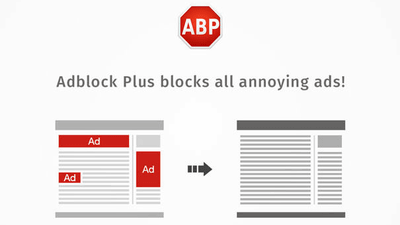 ByThe Wild Blogger

The browser extension "Adblock Plus" is to hide all advertisements that become revenue sources of web media. In the past, Web media and advertisement non-display services have been fighting over and over again as advertisements are hidden, which means that revenue will be reduced, and contents within the site are displayed to users of the non-display advertisement service It is a synonymous existence of sites that do not do and ad blocking serviceSue Adblock PlusThere were companies. Meanwhile, German news websites and leading media have repeatedly complained that "Adblock Plus is illegal!", But the media side finallyThe sixth losing caseI am fond of. German judges explain why Adblock Plus is legal.

German judges explain why Adblock Plus is legal | Ars Technica
http://arstechnica.com/tech-policy/2016/12/german-judges-explain-why-adblock-plus-is-legal/

In November 2016, Eyeo, the developer of Adblock Plus, dismissed the appeal "from the media that Adblock Plus is illegal" in the German court. The complaint was raised in the largest news weekly magazine with the largest number of copies in EuropeDear SpiegelIn spite of being a judge, the judge ruled that "Adblock Plus is legal."

It was translated into EnglishJudgment sentenceAccording to the news site operated by Dear Spiegel that caused the complaint,SPIEGEL ONLINE. Dear Spiegel claims to online users that they are providing a set of acts "reading news content provided free on the site and watching some advertisements". And while the user has the freedom to access or not to access the content of the site, Adblock Plus decomposes the act of "reading the news" and "seeing the advertisement" together without permission Has caused an appeal as having led to opportunity loss. In addition, he claims that the action of Eyeo, the developer of Adblock Plus, creates unfair competition, which may lead to stopping the provision of content. Dear Spiegel demanded payment of fine for all ad blocking services and had been seeking up to two years detention against Mr. Vladimir Palanto and Till Fayda of Adblock Plus.


ByTechCrunch

On the other hand, the court said "The plaintiff (Dear Spiegel) claims that the business model of the defendant (Eyeo) threatens the plaintiff's existence" "The plaintiffs' It seems to be impossible to realize. " This "seemingly impossible to realize economically" means that the users of the site provided contents not including advertisements, and the situation on the media side would not be thought that they would not want to pay additional money to it I see a well-understood view. However, a judge composed of three judges judged favorably by Eyeo side.

First, the judge wrote that "Dear Spiegel could do something about ad blocking". For example, this refers to countermeasures such as hiding content in the site to users who use the ad blocking service. In addition, Dear Spiegel argues that these options do not "be a long-term solution", but Ars Technica, an international news site, said Dear Spiegel said "Eyeo" deliberately Dear · Destroyed Die Spiegel's marketing ", that he should have asserted that Eyeo has interfered with Dear Spiegel's business.

In fact, it is unknown whether Adblock Plus affects Dear Spiegel's revenue, and since the ad blocking service equally affects all sites, a judge said, "Eyeo is targeting Dear Spiegel There was no way to judge it. And the judge said, "It can not be said that defendants did not lead to plaintiffs' opportunity loss, users on the Internet hide advertisements that they do not want (using ad blocking services like Adblock Plus) It is normal for you to be interested in protecting yourself from certain software and controlling the amount of data traffic. "



ByRay Weitzenberg

As of August 2015, Adblock Plus is installed in 9.55 million browsers in Germany, which means that it will be about 5% of the computers used to access the Internet in Germany. In addition, even though Adblock Plus is functioning, advertisements are displayed The number of registered websites on the whitelist is 3,500, of which 10% are in the whitelist by paying Eyeo money .
in Note, Posted by logu_ii