Who is DeNA's WELQ problem, who is responsible who is considered to be the biggest cause "Murata Mari"?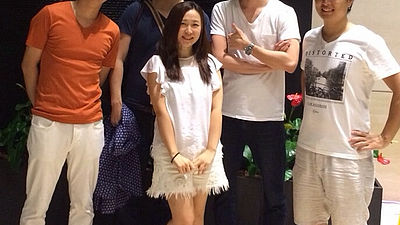 "Making money by filling the top search results with medical information of fake" and "Mischief by fake medical information" Health hazard has occurred frequently "Content firmware problem at multiple sites including WELQ by DeNA"DeNA of the operation side received the curation site which summarizes the medical informationClosing WELQ, Iemo, Find Travel, cuta, UpIn, CAFY, JOOY, GOIN, ​​PUUL which had been developed in a similar mannerClosure, And since it operates independently, it should have said that there was no problemMERY also closed, Wednesday, December 7 (Wednesday) at 15:30, hold a press conference, even on the netLive broadcast on YouTube, And even NHK has reached the level of live broadcasting.

WELQ and all 10 sites closed privately DeNA press conference - YouTube


However, somehow at a press conference yesterday he was the founder of "iemo" who is supposed to be the biggest responsible person in the field, who is regarded as responsible person who got all the search results this time as "Murata Mari"While it does not show up, why is the person in the first place and why is it considered to be the biggest responsible person in the first place?

First of all my background was BS Japan's interview movie ""The secret of female entrepreneur success" | Nikkei plus 10 talk plus - YouTube"When"Murata Mari (iemo Co., Ltd. Founder, CEO of CEO) Profile - WantedlyAdd the contents and so on that are published in the following.

April 2000 - January 2004: Joined CyberAgent, responsible for 6 new businesses
After independence, during this time for 10 months,President and employee of a design companyWork as
March 3, 2005:Control PlusEstablished, main contracted by a web production company, the original place is2 floors of SOHO type designer's building in front of Kayabacho station in Chuo-kuMoved into,Business contents"Planning and production of Internet homepage" "Internet advertising agent" etc.
2010: marriage
2011: birth
February - May 2012: To gumi social game business such as "sweets collection", "sushi collection", "guild machine"sale
March 2012: Selling game titles to Cyberdo
April 2012: Date spot search service "Dating through .jp(Abruptly on November 30, 2016Closure) "Business divestiture to Infonia
September 2012: family moved to Singapore
December 2013: iemo established
October 2014: Sold iemo to DeNA, assuming CEO of iemo CEO and DeNA Executive Officer

StrictlyAichi Shutoku Junior High School · High schoolToDropped outAfter that, go to Waseda University, "Operate a portal site introducing about 20 indie bands"And because only the gratitude feeling from the user was felt as" that alone? ", We held an off-party to say" Entrance fee may be profitable "and earn about 200,000 yen, Sony Music Entertainment sponsors are also scalable 450 people, 1000 people expanded, brought as an OEM to USEN's online music content division, to "indies" in music content. From that point, I joined CyberAgent as a new graduate, I was thrown only by the theme that "Doing new projects in about 3 people or so", and 6 times have been experienced that I will be entirely left to the rest, Murata Mari himself talks about the role of DeNA in the interview movie independently as follows based on the experience of establishing his own company based on the experience of"I was told by DeNA to increase the curation site to 10 types"It is clearly stated. In other words, it is a crowd who made a group of sites that spread out terrible malicious information such as WELQ.

"The secret of female entrepreneur success" | Nikkei plus 10 talk plus - YouTube


"With DeNA, the business called iemo is a business that lets you read material related to real estate in a smartphone, but the same thing is being expanded in other industries and other genres in DeNA. Information that is spreading all over the Internet, especially if it is a company called iemo, iemo will be the information media for smartphones that gather information on such real estate, such as making a house, renovating, choosing an interior, etc. Likewise, for example, it is fashion, childcare, childbirth, etc., that kind of genre, so I received an offer to make 10 types in 2015, so start 8 more than iemo I must not do it. "

I also talked about how to start it up, and since I was originally a novelist, I also made it clear that I had made a plan to recruit business plans and personnel so that I write novels.

"Originally I was thinking of becoming a novelist since I was in elementary school and writing sentences with a seminar from a Naoki prize teacher, I encounter the Internet beside that and I think I'll work for Internet venture startup The dream of a novelist gave up and forgotten, I forgot it.If you do this kind of business, I hope these members can get used to such business, I hope these members will come together in order to greatly expand their business I realized that it is similar to the act of writing a business plan and personnel recruitment plans to draw more and more and write it, after all, they are doing the same thing after returning home. "

Another interview(cache) However, as I said, both the novels and the business plan assert that "making the liaison is the same".


"The business plan is the same as the novel.The novel is a delusion, it is a happy ending, but to encourage the readers' feelings, let the business believe in their dreams and make them realize that they will do it seriously It is the same ... (...)

In addition, we have declared about the specific procedure of how to make a plan by cyber agent himself, and the official blog of Murata himself's entries August 24, 2012 "To meet a demon instructor of a day | men take pride in God speed"(cache) At that time, 22-year-old Murata Mari, who is "an officer of Takeo Give · Need, now an executive officer of Tabio, through an officer of cyber agent, a presentation by Mino Mino, who was from Dentsu Inc." You can see what you learned by watching the making.


Cyber ​​agent who joined in 2000.
There are two seniors who were benchmarking "I am amazing" as a new graduate.
"Mino Minobu" (then 31 years old) was one of them.

Because he was a deceiver himself, the obsession with the goal and the level of work you wanted are high
Sometimes it was an enforcer who would lead the unit to victory while sending out war dead to the surroundings.

After serving as an officer of CyberAgent, the executive of Take And Give · Needs,
Currently he is an executive officer of Tabio.
Mino, who was from Dentsu, is good at marketing and branding,
It was a person who performed intense management.

I was a 22-year-old graduate at that time. Because it was a different department, as I saw the project plan of Minobu,
At midnight I bought "I would like to help with document arrangement", and busy his desk around
I was hanging around with a limp.

Because I was afraid of intense management,
"Mari, I get closer to myself"
Although there was something to be said around, enthusiasm for wanting to be able to work won,
I repeat such things as talking to myself, going home half an hour after 2 hours.

Minobe gave me some coffee from Starbucks while also curling such a new graduate,
It casually copied the proposal, explained it and handed it over, and had it pretty much like it.

Though it was 12 years ago, while using a lot of story-based visuals learned at this time
The presentation method which puts it in the conclusion is still a routine means of my project still now.

In other words, as a routine means of preparing a proposal document, "You are acquiring a presentation method to drop into a conclusion while using many story-based visuals", and from this also it is quite concrete that an extremely malignant curation site such as WELQ It seems that it was planned in advance about the group.

In addition, we are aware of the know-how to manage the fearsome medical information website such as WELQ that creates a large number of entries at as low a cost as possible, and places them on the first page of search results, thereby exploding advertisements and other revenues. Also,"DeNA, the fruit of 'simultaneous acquisition of two venture companies' | Internet | Toyo Keizai online | New standards of economic news"Mr. Masato Ushao, curator of the curation platform promotion office, answers as follows,"Originally DeNA has no know-how on curation"We have declared that we have bought about 5 billion yen by expecting the know-how part to iemo etc. as follows.


Ushio: Although certainly launching several new businesses, no one has experienced the curation platform project. Yemo and Pelori have overwhelming presence in the housing and apparel fields and I think that the know-how that supports it behind the scenes is not within D & N 's company. There are things you can do by doing this kind of projects, and on the contrary it is often unknown unless you try. In addition to buying time, it comes to the idea that the team of Yemo and Pelori was acquired through acquisition.

In other words, Mr. Murata Mr. Murata has no doubt that it is the key person of this time "contents farm problem at multiple sites including Delete WELQ", brought malicious method to DeNA, disseminated, spread It is a person who is not an exaggeration to say that it was the cause of the site closure.

Mr. Murata also lives in Singapore, and on April 3, 2015Murata Mari official blog(cache) Said that he was issuing instructions such as various items that caused the big problem from the room as follows, "I participated in video chat like this and I will do a meeting all day. By the way, when I am in Tokyo, it is about 15 a day. "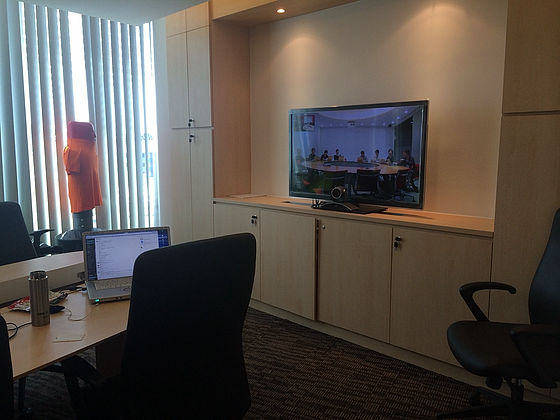 The following is the state of the business manager's meeting. Mr. Murata Mr. Murata is reflected on the upper left.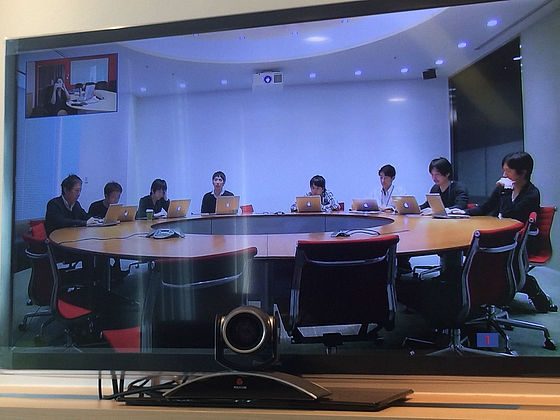 While saying "Platform" of "curation", the reader does not autonomously post entries, but as a matter of fact it hires cheaply a free writer (2000 characters 1000 yen) We use massive production of mass entries (around 100 articles a day), the following interview ""Okashita is no longer a woman's virtue" In the head of Murata Mari who sets up the best media group in Japan | DeNA | Working Interview (Executive Officer)"(cacheEven"7 mediums in-house manufactured inside DeNA pallet"He said,"Every morning TV conference to share daily movements and missions" "Exchange information and instructions in real time"So you can see that you are controlling very finely.


Among the DeNA pallets, we will share the vision of "I want to do business" to members of East (Higashi) who are viewing the media of 7 media in-house manufactured in-house, making decisions by discretion. Specifically, every morning TV conference with members and sharing daily movements and missions. In addition, individual exchanges and exchanges information and slack in real time in Slack. After that, leaders such as the east controls seven media, each, so it's possible to do it remotely as well.

Furthermore, at a recent interview, DeNA's president Guardian said "I first learned about this case by report"Although Murata Mari official blog entries January 30, 2015"Founder Mr. Nanba, Pelori Aya for Lunch | The soldier plays the god speed"(cache)according to,"Formation that President Guardian President is clinging to there"It is stated as follows, and so on.


From this morning to the evening, we are going to have a meeting with Mr. Pelori who runs MERY such as meeting and meal. Destiny community that vowed to produce results with simultaneous acquisition of two companies has a similar sympathy like a sister because of their similar appearance. Ayattaro is an excellent manager who really thinks carefully and I think that it is considerable among young people. I feel joy and reassurance in being able to work with him like a startup together. There is a very rare situation where the former President Guardian security is stuck in there. Exciting days continue.

Regarding the involvement of President Tadayoshi, not only the above entry,Murata Mari's own official blog entry on January 25, 2015(cache) But as shown below"President Guardian is easy to catch" "Even with a small judgment feel free to speak with messenger or phone, usually you can immediately decide whether you can make a decision on the day"It is written.


There is another surprising thing. It is easy to be captured by President Guardian. Even with a small judgment feel free to speak with a messenger or phone, usually you can decide immediately on the day or so, it was surprising and rude that the sense of speed did not become dull.

For that reason, it may be after having been reported about the specific terrible maliciousness, but at least as far as reading the official blog of Mr. Murata, who is responsible for this case, from the beginning It is not possible to say that the possibility of giving instructions is zero.

In addition, because at the press conference DeNA was doing what we were doing "content platform" and not answering that it was not a medium for creating information on our own, "the group of amateurs who do not know morals runaway Although it was explained as such, it is great possibility that it is inconsistent with the actual situation.

In fact, October 10, 2014 "DeNA acquires "iemo". Six consent points that could quickly make an acquisition | The soldier appoints God speed"(cache), Murata himself introduced the talent as follows and at least"Former All About editorial supervisor" "Former manager of cyber agent Ameba business"We have a lot of experienced media from the beginning such as.


Editor in chief Tokushima Hisaki (left) is a person with human power and balance. I am editorial superintendent at the previous all about and honestly I am the most surprised that such an adult player jumped in from the startup at 2 months of establishment. No matter where I go, I'm ticklish because I am told that "It is a nice person." I seemed to have thought that iemo was a destiny during the competition survey for a new business in a previous job, and after two days the job change is decided. It is called "Bibivbi marriage entrance".
Suzuki Hiroo (Right) who is the representative director jointly is a good young man who has everything in mind for any age. It is a human being who does not have much missing skills such as a model like looking smartly and having a personality and calm and harmony. One day he said that he wanted to come to the office and listen to the story. If you listen to your title, you are the manager of Ameba business with cyber agent and 500 people under the control. As I was a young man who talked about it, I talked for a small hour saying, "It is impossible for such a talent to come to my place", I thought that it was all cool and I did not send e-mails. Suzuki, one hanging bag after two weeks, said, "I came out, I am going to keep in mind with iemo," she sits on the office sofa .... It was as if she was "eloped married."

Mr. Hisaki Tokushima of "Original All About Editorial Supervisor", right is Hiroo Suzuki of "Former Cyber ​​Agent Ameba Operations Manager". Both are experienced large-scale media site operators, not amateurs. Rather, despite being a "pro", he was in a position related to the group of sites that displayed malicious and harmful information on the top searching hierarchy and dropped the trust of the media to the ground.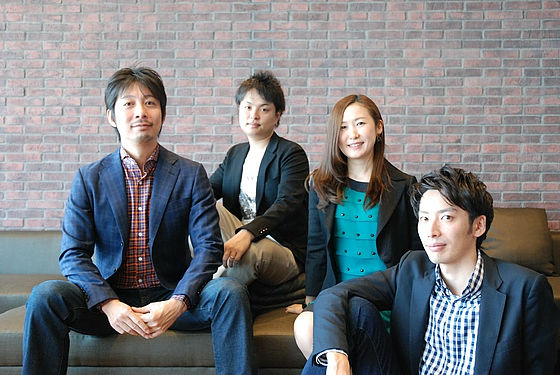 The most meaningless thing is that Murata Mari himselfinterviewIn the point that he argues that editor in chief should be placed on curation media as follows. If this is the case,"What kind of edit chief did you put in WELQ?"That is the biggest question.


- There is also an editor in chief of iemo managed by Mr. Murata.

Yes. There is an editor-in-chapter Tokushima Hisaki of former all about. His existence is indispensable to iemo.

On the contrary, there is no editor in chief, and media curated somehow in the department ... There are no meanings only by mixing articles with taste falling apart. The user will see it. Just by looking at the article, I can feel it. Temperature feeling of the person who is writing. As I thought, I think media should not have a core editor or curator to decide its direction.

Looking at the flow so far, what is missing from Mr. Murata's point of view is "reader's point of view" or "user's experience" that reads with jumbled medical information etc.? Although it seems to be thoughtful, in fact the fact that I thought about the reader properly was the past interview article "DeNA · iemo Murata Murata talks, How to nurture important "centripetal force" in new business | Project to change the future by DODA"(cache), You can see from yourself"The power to imagine that the life of the user is colored like this is strong"It is clearly stated.


Strongly speaking, I think that I'm good at presenting the opponent to make the most outrageous reflection of what I want you to do together in the project. And I think that it is "power to delusion" that supports it.

When I was conceived of the idea of ​​a new business, does not it grow like this? Will society change like this when it grows up? The power to imagine that the life of the user is colored like this is strong. The ability to make various hypotheses to find possibilities in what is impossible if you think normally can be prominent.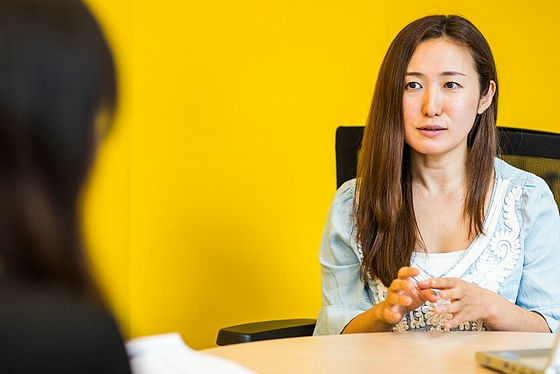 on the other handAnother interviewInside, we respond to the question that it captures the reaction of the user only with "numerals", and the reader / user who had been convinced of Murata Muri's "ability to delusion" is "just a number" As a result, it is impossible to imagine that there are real people who believe in wrong medical information and cause health harm, and the delusional power is strong but the imagination is not weak? I think. It is clear that the person himself answers that as follows and that it is tuning in the same way as social game.


I am currently accessing 50 million users a month for a total of 10 media, but I think that it would be good for a person who can discuss with "what kind of media do you want to raise" together while looking at the reactions of those people I will.

After all, thinking that it is the real pleasure of seeing the reaction of the user and steadily changing it. The social game is exactly the case, the event management is a real thing, and from the number of KPI that comes out there, we will tune like "Let's do this kind of thing as the user is having fun." So, it was an entity that would create a fusion with the user together.
I myself was doing social game business and this DeNA company itself is based on that experience, so it is a feature that it is very good at seeing user's reaction.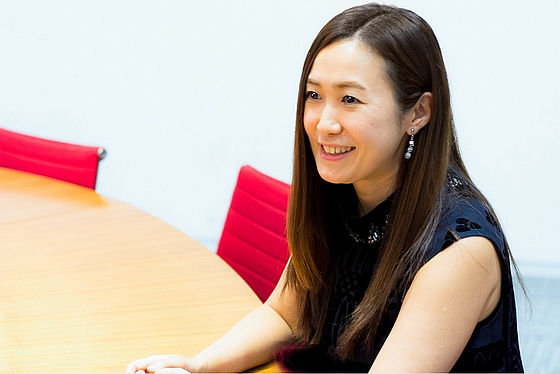 Murata Mr. Mr. Murata himself saw the history of himself certainly "sold the social game business to gumi", and DeNA itself has also experienced becoming a large enterprise that hits social games and has a team, You can see that the experience of information analysis is rich in both. But what about the creative elements necessary for game creation, how do users and players think about those analyzes as well? It is for grasping the most important part of it,KPIIt should not be just for abstracting to numerical values ​​like just to ignore the personality and continue tuning so that the numbers get better.

In fact, I believed that "heart of user" can be grasped by numerical values ​​such as KPI is "This week, the hottest entrepreneur speaks "next-come media"(cache) In an interview called himself"So, we also have a KPI to judge whether content is gaining user empathy for content, and what data it analyzes, which content captures the user's mind and increases staying time I understand soon soon. "I also understand from what I say.


- So, do you think other curation media are also looking at "change" Mr. Murata says?

I do not think so. Perhaps, nobody knows. In the past year, "MERY" is the only media that I thought "these people know". Since other viral, curation is currently in reading, it is "surface" only. "Spine" does not exist.

Perhaps, curation remaining, the viral media may be two or three. It is another matter if you learn that everyone should pass the spine back to the media like us and make it properly. I think that it will be annihilated if it is as it is now. Because, I do not feel the soul.

- Murata says, what is the "backbone" necessary for the media? Does it mean a structure or structure that users feel sympathy easily?

That's the point. Absolutely. So, we also have a KPI to judge whether this article gets user empathy for content. Also, by analyzing the data, you can quickly understand what content captures the user's mind and the staying time has increased.

Strangely in this interview, we prophesied "death" on the subject that became a problem this time, but even at such sites"Make money"It is declaring.


- Conversely, viral, curation which does not call user's empathy ... ....

As I say many times, I will die (laugh). So, what about people who can not share empathy is to copy viral that is hit elsewhere. So clones can be unreasonable.

In the future, while the curation that allows users to create original content can be scaled, media that can not science the "comfortable state" that the user feels will be a mere bulletin board summary site watching. But, I think that viral sites in the summary of such bulletin boards are profitable so much.

- Make a profit? why?

Even if you are trying to get some traffic from other media, there will be plenty of people there if you put in traffic. So, if contents are interesting, it will be shared. Besides, these media are not regular users who will be there continuously.

Actually past interview "Going to ask the founder Murata Murata what advertisements can learn from the success of "iemo" | AdverTimes (Adai) - Part 2"(cache) About your information sensitivity"Me-ha"Therefore, we are showing off as follows.


Murata: I think everyone has a possibility. Why is my nose useful? Because it is messed up me. It is tallest if the information sensitivity is high, but I just went to see theaters at the theater just when AKB was formed, I love new things. I do not like being bad, but I have the same feeling that everyone wants.

Suda: Does that mean that you can lead a business to success?

Murata: That possibility increases. In terms of information sensitivity, I have two role models. One person is Yasushi Akimoto. People who have a nice genius in what the public is seeking, such as Nyan child club and AKB 48. Another person is Mariko Hayashi. When she reads Mr. Hayashi 's book, she also knows that Meeha is a weapon. Even if you read the series of magazines "anan", you will handle gossip that housewives are likely to jump, such as talent and diet story. I think that it is straightforward and wonderful that he will become a professor and will not lose his meher. Meeha may be awkward, but since it becomes a weapon, I want to be a meer.

As a result, the kind that jumps to gossip soon"I want to always be a meer"As a result of continuing, the viewpoint "Is it real?" Which is the most necessary for "to deliver information as a media to people" was lacking. Even within other interviews, for example, we are using "Do not look for cosmetics on your own, listen to information to a friend specializing in beauty(cache) "And seems to have neglected to" investigate "in the first place.

In other words, the lack of imagination of what kind of comments the reader will have when reading the article and what kind of actions to take is a result of deNA's own and all the closed sites including WELQ Mr. Murata Mr. Muri's responsibility is serious as it is the biggest problem common to the operation, and as a cause of it is overall control. You should not allow circumstances such as getting to Singapore as it is.

On the other hand, DeNA's guardian presidentinterview(cache) "I can not make a statement that anyone is responsible" is answered. However, the possibility of being one of the biggest causes should be quite high.


Murata Mari, who sold -iemo to DeNA, later became the executive officer of DeNA and led the growth of nine sites including WELQ as the top of curation business. What do you think about her responsibility?

Guardian: Since I do not know quite a bit of what happened on the scene, I would like to wait for the conclusion of the third-party committee, including that too. At this stage, I can not say who it is responsible. Who is responsible for, who is told me if I should be alone, that is my president

It is supposed to be closed because there is a problem with all the sites in the following photos, but because it is closed and can not be accessed, for example, articles or images of your site, or Twitter · Facebook · YouTube Currently it is impossible to verify which of the images and videos that were being uploaded etc have been taken and stolen.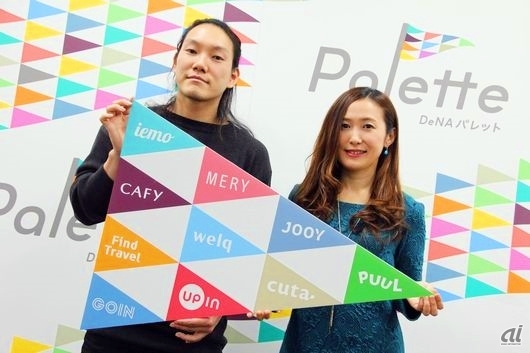 In the editorial department of GIGAZINE, I already wanted to access all articles of all closed sites to DeNA in order to verify the above problem, but how can I do? We will inquire "Contact for inquiries concerning curation platform services"We will be posting a followup as soon as there is progress.

2016/12/09 21:31 Updated
The following response came from DeNA Curation Support Secretariat. I am waiting for the next reply.

It is the DeNA curation support secretariat.
Thank you for your inquiry.

About our curation platform service
About the thing that invited a situation that received various criticisms
Deeply apologize.

Although it is about hope of access to the inquired database,
It is currently under review at our company.
Therefore, from DeNA Curation Support Office again
We will contact you.

We apologize from the bottom of your heart that you have time to answer.
We appreciate your understanding as we thank you.

Thank you in the future.

Also, many readers have pointed out "What's wrong with the usual article and atmosphere?", But it is very personal and frustrating for my reasons, but my real parents etc. This is because the elderly people confirmed that they actually suffered from health damage due to the false contents of the medical system curation site including WELQ.

As soon as there is progress, we update, so GIGAZINE's formulaTwitter·Facebook·Google+It will be helpful if you follow the account.

· Continued
DeNA's 'WELQ' awesome management status · article creation manual · brush up project etc. It knows the wonderful survey report which breakthrough 300 pages can be downloaded - GIGAZINE