I went to paperboy & co. Of lollipop famous for Uncle Rolipo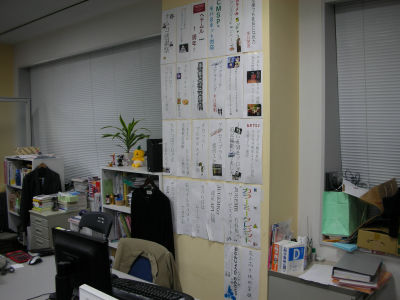 Lollipop! Rental ServerYaJUGEM,GrouptubeIntocaramelI heard a lot of services with names that I hear once I hear "Paperboy & amp; co."I went to.

Where is the name of such an interesting service come from?Pepa LaboratoriesWe asked a lot about what the aim of the unusual service such as who is making such a thing, what kind of people are making it.
Shibuya Cerulean Tower with paperboy & amp; co.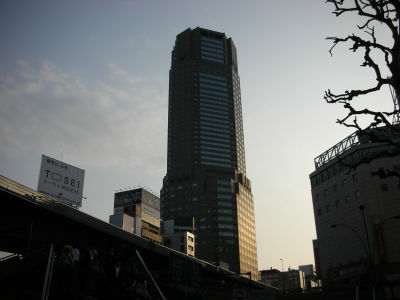 Many sticky notes are pasted in the meeting space.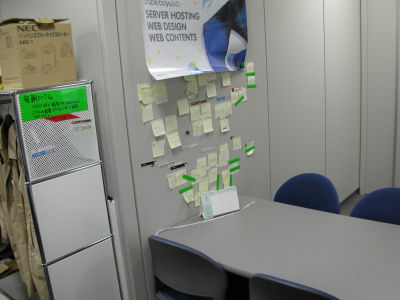 · Paperboy & co. Is a company like this

GIGAZINE (hereinafter, G):
Paperboy is handling so many services, but where did it start?

Sato (hereinafter referred to as S):
In 2001,LollipopI started with a paperboy & co. Company in 2003. After that, we proceeded with rental carts, domain acquisition services, blogs and social.

G:
Are there any aims to make the brand name different for each service and not make it different?

S:
Paperboy put emphasis on showing visuals and designs, for example I thought that hosting and bookmarking are not interesting, even if done with the same design. So, do not do with what you are doing, but enjoy making things from scratch making a brand.

G:
When a new service launch comes, paperboy's thing is something like "Is this name probably paperboy?", But how is the name of the service decided Is it?

S:
I've decided is different person every time. Since doing the naming conference in-house when to launch the service, I decided to focus from the naming proposal of about 20 to 30 came out at the meeting.

Water and newspaper.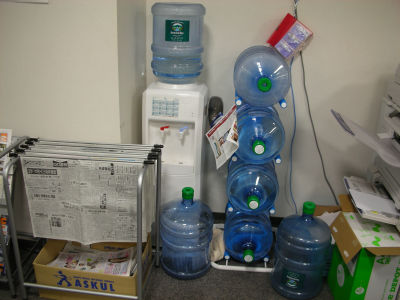 · About lollipop

G:
What is the profit structure of lollipop now?

S:
Among paperboy, lollipop occupies an important position, accounting for 70% of revenue. About 50,000 users have been in service since the service started, and it is one of the domestic in hosting for individuals.

G:
That's amazing number.

S:
Even in celebrity sites and the like, when you look at the error page, it may be lollipop, and you may notice "Oh, I am using my service" (laugh)

G:
Uncle Lori is out of the early days.

S:
I made it with the concept of "Kimo cute" received by women.

G:
What is the ratio of users to men and women, is there still a lot of women?

S:
For current new applications, each man and woman is about 50%. At first, many people used for coterie activities, mostly female users. After that, as lolipop became major, male users increased in shape.

G:
I think that it is considerably cheaper compared with other companies in the same industry, but why is this?

S:
By eliminating telephone support and mailing invoices, we realize cost savings. Since we started services in Fukuoka, we also did not know the circumstances and pricing (laugh) I am doing it with the aim of using everyone if it is cheap.

G:
"Mu-mo domainIs also quite cheap, is not it?

S:
There was an idea that we should use Muu Mu Domain and Lollipop together, so we had to raise profit there, so I set it for cheap price.

G:
Indeed, it means making a meaningful challenging pricing.

State of office.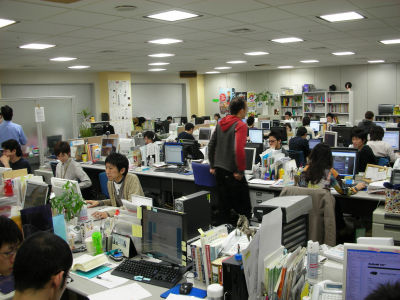 · Launch of service

G:
What kind of flow does the new service go through?

S:
From around 2003 "Rolipo Hills"Or"HompeloriAlthough I started entertainment system enjoyable services such as "After that, I noticed that they are good at application development"JUGEM"We began to develop. And I knew that a blog boom would come so so lolipop from early! So we set up detailed introduction manual of Movable Type etc.

G:
And "KinuugasaThat is to enter social network service.

S:
Since 2004 GREE and mixi services began and SNS came in, so the president's housekeeping wrote a lie to the blog "We will start social as well". Then we had a lot of response so we decided to make it. I made it in about a month.

G:
It is amazing. And next is the RSS news reader "PAIPO READERI'm coming in briefly, do not you think?

S:
This was also made private for individuals around 2003 and it kept me a while for a while, but I was able to afford, so it was this time I started up as a service of the company.

G:
Pretty top-driven led type.

S:
Because the top will make it yourself (laugh)

G:
It is amazing to bring something you made to a full service. It is a feeling that he is pushing the cutting edge if it is around 2004.

S:
The thing that everyone is coming recently seems to be the past for us. At that time there was no such service so it was conspicuous.

G:
In 2005 "Pepa Laboratories"Has begun, but why did it start suddenly like this?

S:
PAIPO READER also started with activities by individual president and started with the idea of ​​wanting to support such personal activities more as a company.

G:
It started from here "HetemlIt is different from other deluxe feelings unlike anything else.

S:
Overseas, there are several hosting services for creators, but I decided to think that "we should do it if we do not do" from the fact that it was not in Japan. Regarding naming, one of our employees casually heard that girls' high school student reading "html" as "hemtle" in the train, I decided from there.

G:
Html with html, interesting naming. What is the use situation of this hemtle, is it actually used by creators?

S:
Well, there are people who aim for creators and creators, longing for others. Because Flash Media Server and ColdFusion are preinstalled, there are a lot of people interested in that.

G:
SNS construction service "GrouptubeAbout why did you want to start this service?

S:
I wanted to do this service before. In other cases, it costs high construction cost, but by taking advantage of the know-how cultivated in Kinuugasa, we introduced it with cheap ASP service as good as we do. Because naming was a good word.

G:
In 2006 different services such as online shopping portal and large capacity hosting started, but for what reason?

S:
Lollipop! Since I started with hosting services for women, as a server for boys "Chikappa! Rental ServerI started. Lollipop! And Mu Mu domain development is done in Fukuoka, but I took from Fukuoka dialect's "Chika" meaning "powerful" by saying that his name is Fukuoka.

G:
I see, the name was decided in that way.

S:
"caramel"Started as a shopping mall that" products are entangled in various ways ". Integrated ID service "JugemKey"Is a service to integrate various IDs of the services we offer. Although we are unusual to name it (lol)

G:
Sure it is true (lol)

G:
What are the main users of each service, are there biases?

S:
It's teenage to the first half of thirties. For the teenagers, I think that the image of the name is cute so I can apply for it, but I am making the site name and page atmosphere to make it easy for girls and junior high school students. Some people are mailing out for the first time, so some people do not know how to transfer money, so we aim to create easy-to-understand pages.

· About paperboy & amp; co.

State of office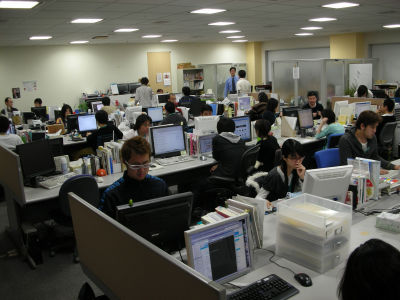 Ega hands of office Grigo also in this place!



G:
How is the number of employees?

Nishioka (hereinafter referred to as N):
It is 88 people. Among them, 67 regular employees. The rest is in the form of part-time job and temporary staff.

G:
Are all the designs asked outside?

N:
I do it internally. There are seven designers, are not there?

G:
It is quite a lot. Is the reason why he emphasizes his design as the president's commitment?

S:
Well, there are things because the president himself is a design-oriented person. Regarding creatives, the president gives detailed instructions.

G:
What is the average schedule of the day?

S:
Basically I leave the office at 9 o'clock at 10 o'clock. Support departments and others have late-night work, but we have family ownership, so we are planning to finish work on fixed time. It is said to be a venture not like a venture (laugh)

Movie of the state of the office.


G:
How is lunch done?

S:
There is no employee cafeteria in the Cerulean Tower, so basically it is eating out. Some people bring lunch boxes.

G:
Where is Sato going to go?

S:
I often go to a curry specialty store.

N:
I am different everyday.

S:
Many of our employees are from Fukuoka, so many people are dissatisfied with the fact that they can not be satisfied even if the lunch in Tokyo takes 1000 yen.

G:
By the way, it is said that lollipop is developing in Fukuoka, why is there a branch office in Fukuoka?

S:
In Fukuoka there is no delay on train, and the workplace is close to the house so it's easy to work. After all, there are many people who want to work quietly. Development staff is mostly in Tokyo. Tokyo and people gather information and people.

G:
Paperboy has been quite long since the company began, but when did you start recruiting new graduates?

S:
I am only doing mid-career recruitment yet, and there are no plans for recruiting new graduates so far. It is quite difficult to recruit new graduates because we need experienced personnel who will become an immediate fighting force, but there are cases where someone who just graduated from university has applied for mid-career recruitment and joined the company.

G:
Where has the number of employees increased from where?

S:
It is around November 2003 when it expanded its operations and March in 2004 when I started hiring in Tokyo.

G:
The name of the GMO internet group comes out around here, but why did you join the GMO group?

S:
GMO is strong in infrastructure services, because we needed a strong partner around the infrastructure.

Reception of GMO group.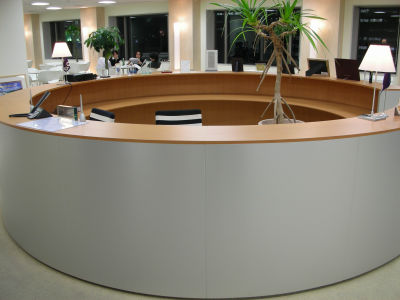 · Company boast, PR

G:
Do you boast about working on paperboy?

S:
My house is not very special. I think that starting up the service is interesting, so it is fun to work. We have broken the staff at the time the service starts up.

Various things in Kusutama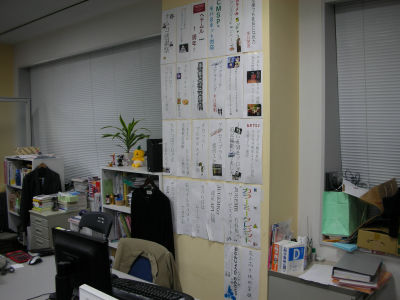 G:
Have you been doing it since the beginning?

N:
I wanted to celebrate when I launched a lot of service last year, and it is the beginning that I went to Tokyu Hands to buy Kusubama at 8 o'clock in the evening.

S:
When I'm working, I call it "a little bit" and let me divide, so I am ashamed (lol)

G:
Are there legendary episodes and struggling episodes in service management etc?

S:
It is also written in a book entered in the house, but one of the companies that borrowed the server suddenly went bankrupt. We said that we will terminate the service within one month, so we decided to relocate the server at midnight.

G:
Indeed bankruptcy can not be predicted as expected ... did you notice to the user at that time?

S:
I issued an announcement and worked with feeling relocated one server at a time. Finally I'm glad I did not have anything, but it also gave me the opportunity to capitalize with GMO.

G:
I think that many companies do rental servers for corporations in parallel with individuals, why did they spot individuals?

S:
Since we also manage HP personally, we began to feel like wanting to help people who are making it in the same way, right? For companies in the GMO group, some companies conduct hosting services for corporations, so they are focusing more on individuals.

I am pasting cardboard on the ceiling and defending so that the air conditioning wind does not come.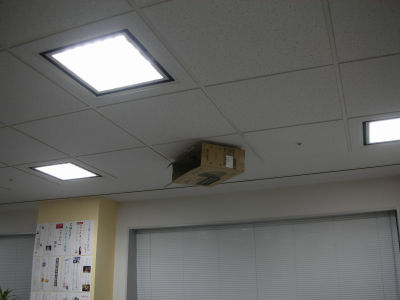 · Tips for using services

G:
Are there tips and tricks to use the paperboy service?

S:
Not only to operate the HP by using the server, but also not only to write articles on how to promote, how to make HP, blogs, but also to emphasize the template of blogs and to stick to the way to show and enjoy I am thinking. I hope that you can use our service to design the design.

G:
When Pepa Lab was made, I thought that "bananas and durian are lining side by side," What happened to paperboy? " How was the reaction of people actually making in Pepa Laboratory?

S:
I do not want deep thought so much, so there is no deep meaning to the alignment of fruits. Since we never give superiority or inferiority to the service we made individually, it is in the form of support from the staff to the last.

G:
What do you think about Google laboratory efforts?

S:
I am longing for such efforts as Google, but I'm thinking of pursuing our way of thinking more closely to users or focusing on Nori.

G:
About the system that supports paperboy's service, what is the number of servers etc?

S:
We do not disclose the specific number, but it is hundreds. When I came in, it was still several. This is not only the infrastructure of GMO but also risk hedging by dispersing it.

·Plan from now on

Master plan of paperboy & amp; co.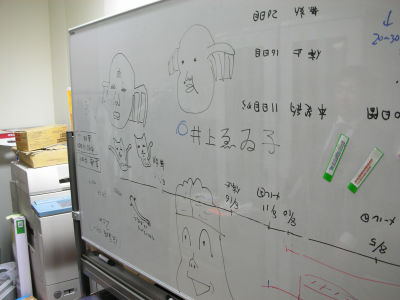 G:
What kind of things are you planning for the future policy?

S:
I would like to create a service where users' creative activities are born. Since Grouptube and blogs can change templates by themselves, we not only write articles, but also have the template created by the user himself published, and put emphasis on creating communication between users there I will. As a new service in the future, I would like to enter the seasonal service at that time anytime. Now I can make a service on my own with mashup etc, so I am planning to support such efforts in Pepa.

G:
I see, thank you for today.