Google's first high-end smartphone "Pixel" real machine review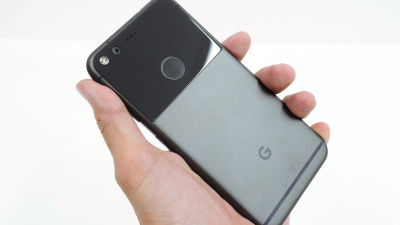 Google has abolished the Nexus series and released a new "Pixel (Pixel)" series. Like the Nexus series supervised and developed by Google, the update path to the latest Android OS was given "Pixel"Is breaking into the high-priced smartphone market dominated by the iPhone with the specs unique to high-end models and cameras that are said to be more powerful than any smart phone. I actually touched on what kind of terminal is the first Google Pure Smartphone Pixel.

Pixel, Phone by Google - Made by Google
https://madeby.google.com/phone/

◆ Appearance check
Pixel is in a pure white box.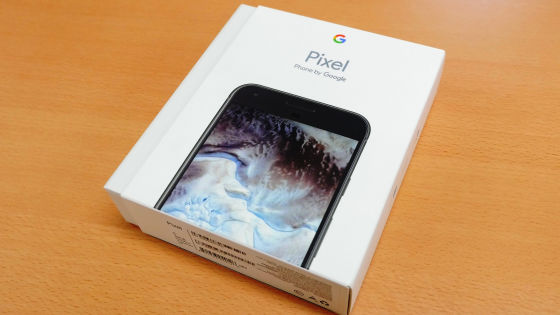 Sliding the contents, Pixel appeared.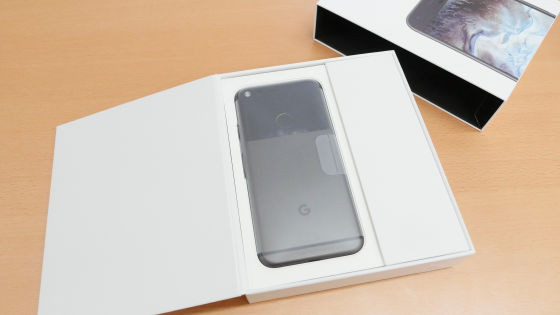 It is covered with film from the sideways.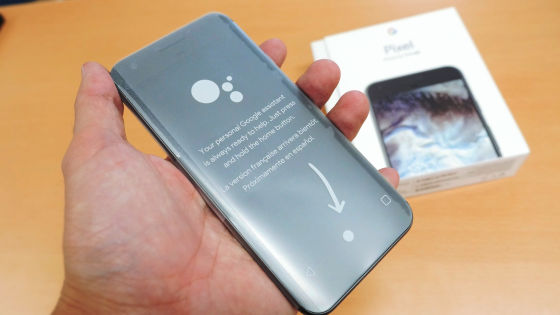 In the box, there were Pixel main unit, AC adapter, two kinds of USB cable, Quick Switch adapter, simple instruction / explanation card.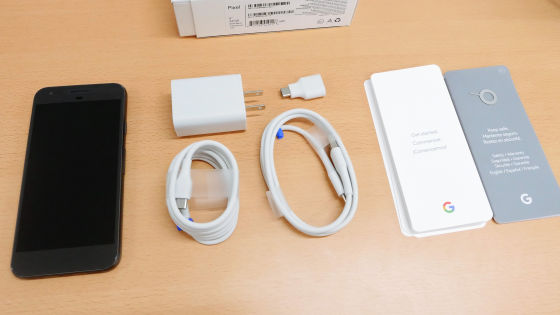 Pixel adopts 5 inch (1920 × 1080) organic EL display. SoC is Snapdragon 821 (4 cores 2.15 GHz), memory is 4 GB, size is 143.8 mm in length × 69.5 mm in width × 8.6 mm in thickness and weighs 143 g. Battery capacity is 2770 mAh.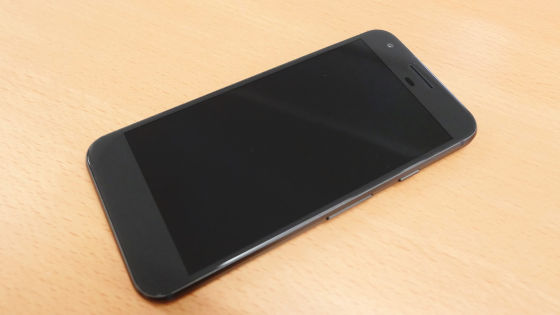 Antenna line and earphone jack on the top.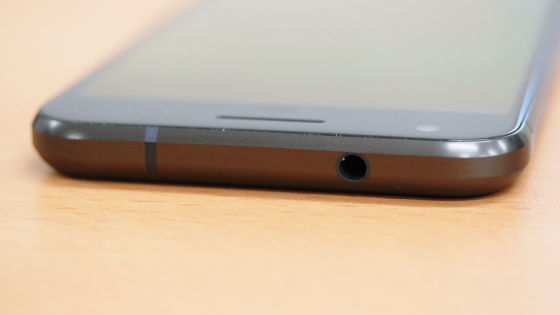 Volume button and power button on the right side.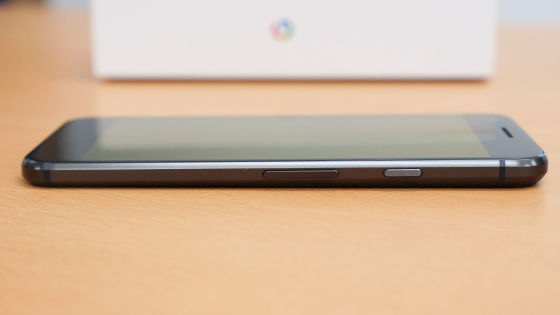 If you look carefully, the power button is slip-resistant.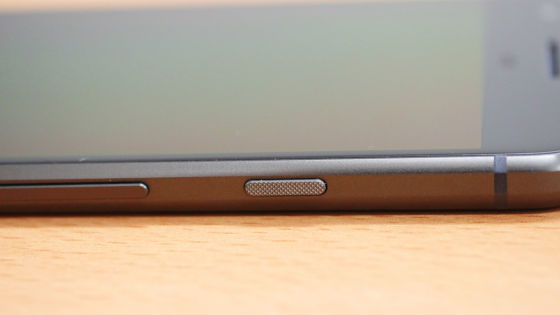 On the bottom is a microphone / speaker, Type - C USB port.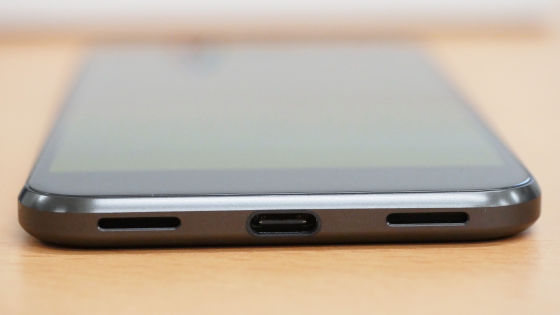 SIM slot on the left side.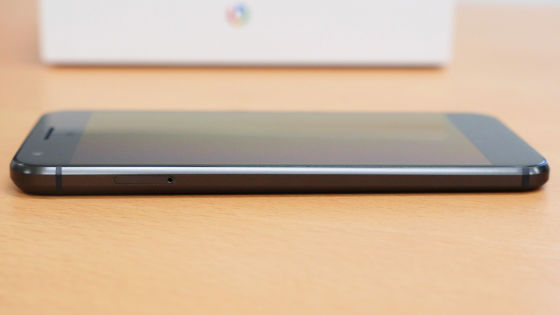 You can install one NIM SIM size SIM card. There is no microSD card slot in Pixel.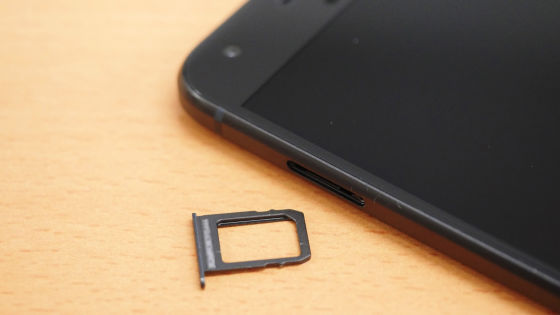 Front camera with 8 million pixels.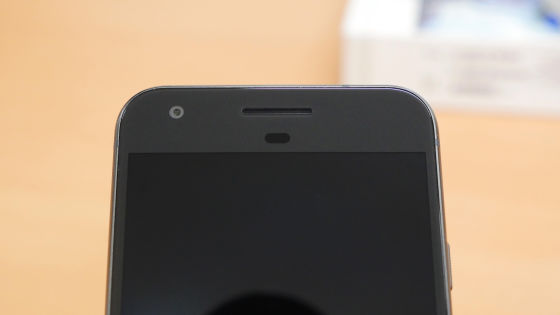 The infrared sensor is carried under the speaker.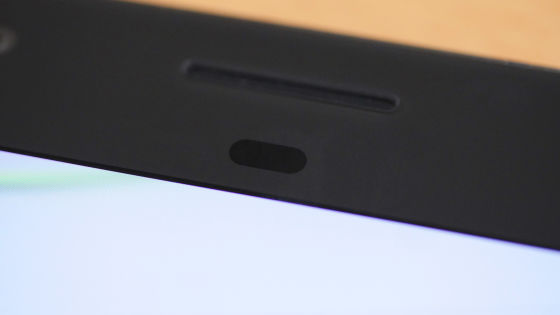 Bezel under display is fairly wide.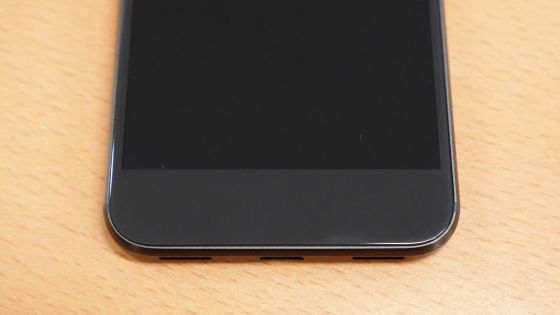 Two colors on the back.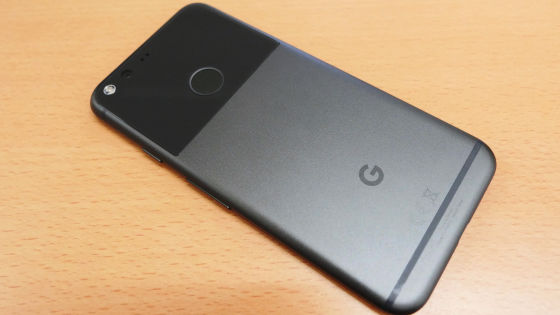 The top is glossy ant, the bottom is matte finish.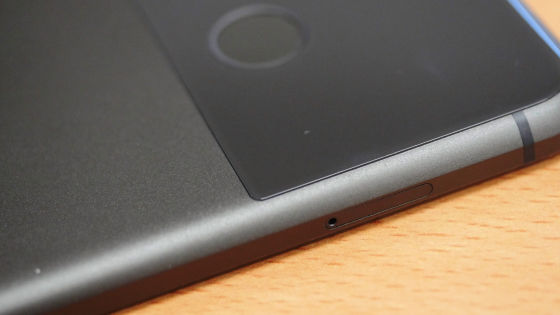 The 12.3 megapixel rear camera with LED light adopts Sony sensor IMX 378."89" in DxOMarkPixel is a big feature of installing a high-performance camera that will hit the highest score in smartphone history. It is also compatible with image plane phase difference AF and laser auto AF.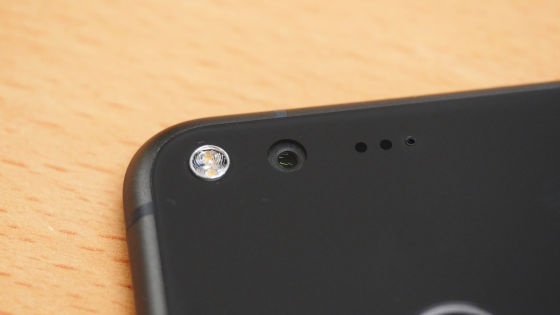 Fingerprint reader with metal ring.



There is a "G" logo at the bottom.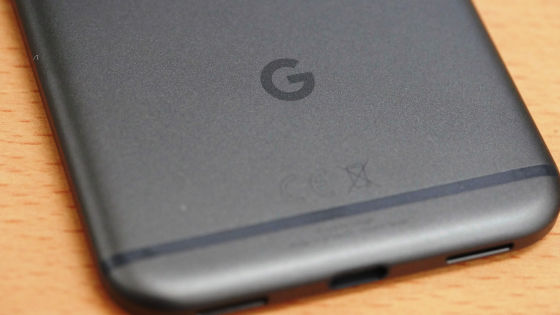 USB PDThe Pixel's original AC adapter corresponding to (15 W), Type - C port is adopted.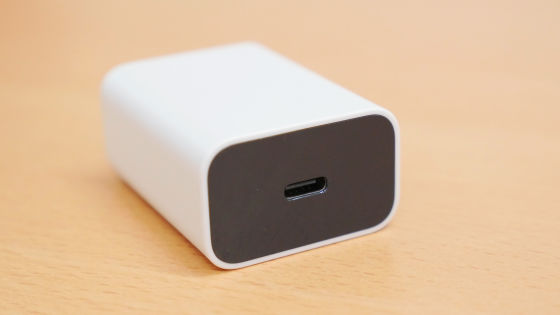 The Quick Switch adapter that converts Type-C and Type-A,USB On-The-GoIt also corresponds.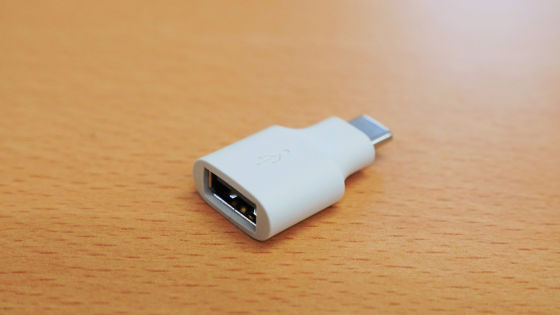 Two types of cable are attached, Type - A · C, Type - C · C.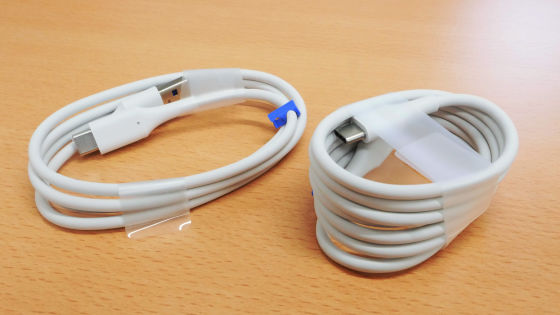 In addition, explanation cards explain various operations by illustration only.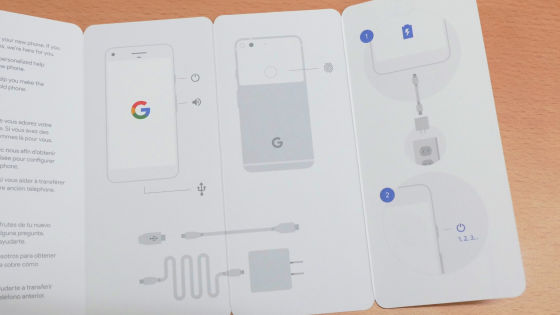 ◆ Size Comparison
A 5.7-inch Nexus 6P, a 5.2-inch Nexus 5X, a 5-inch Pixel, and a 4.7-inch iPhone 7 are arranged in a line, it is as large as the screen size.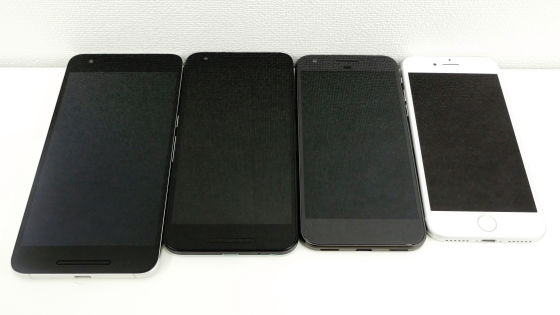 In addition, Pixel is slightly thicker than iPhone 7.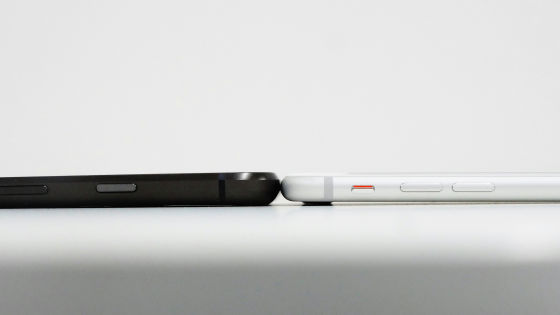 ◆ Setup
This is the start screen of Pixel. Tap "English (United States)".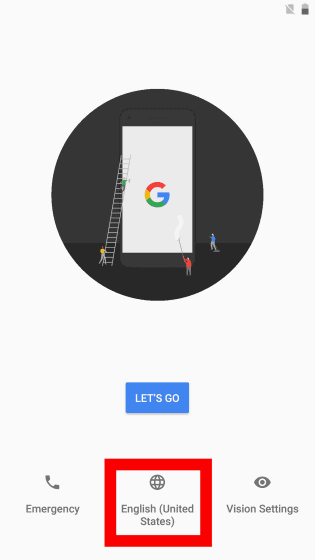 Japanese can be displayed by selecting "Japanese".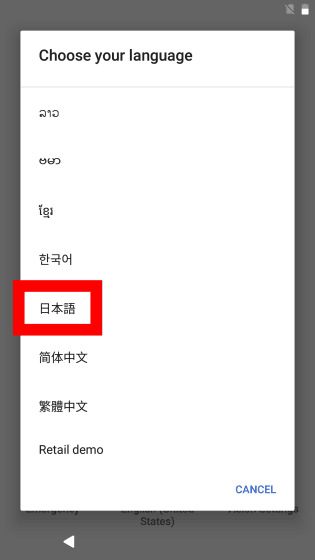 Tap "Try to use" again on the startup screen.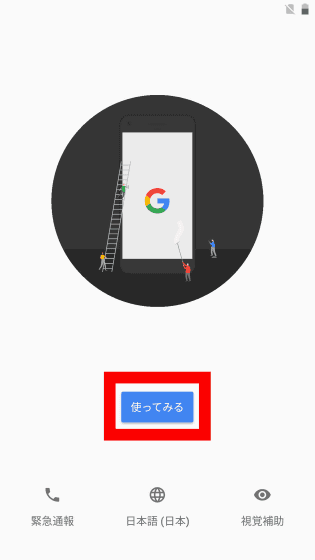 Tap "Skip" if you do not want to insert SIM card.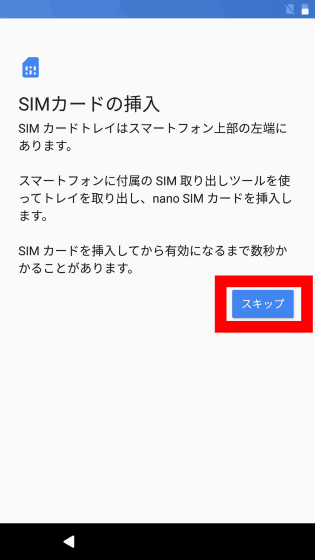 · Data copy
Pixel can copy data from Android smartphone or iPhone using the included Quick Switch adapter. Tap "Copy data".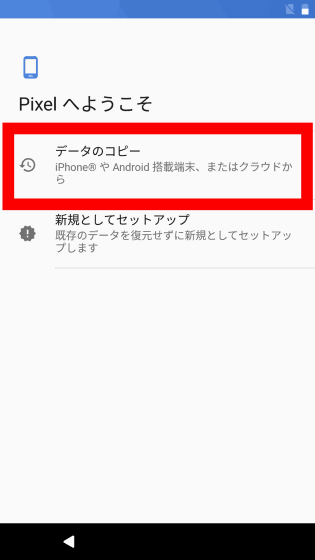 A network connection is necessary for copying data.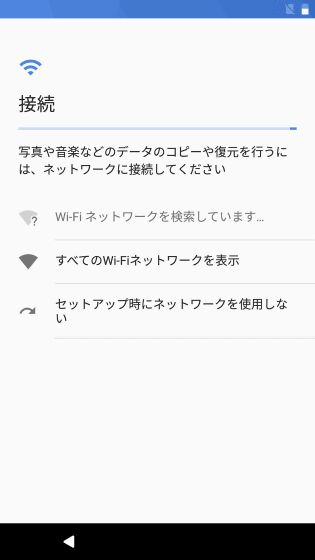 Tap the SSID of the wireless LAN, enter the password and connect to the network.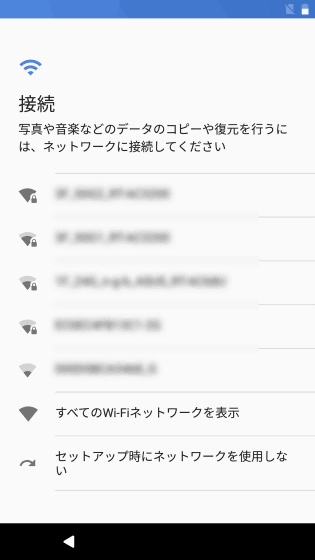 Wait a while ......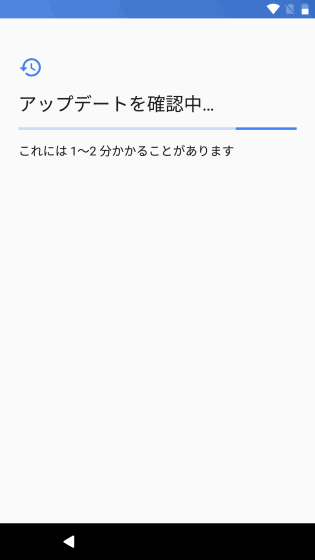 A screen prompting you to connect the cable is displayed.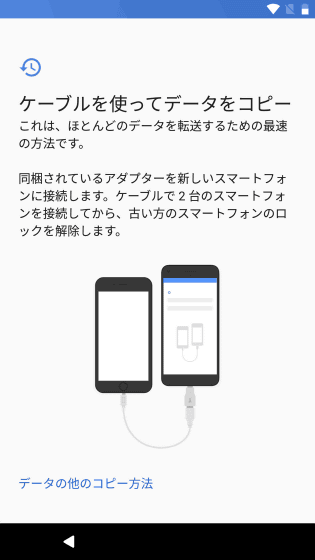 I will copy iPhone 6s data as a trial. If you connect Pixel and iPhone 6s using Quick Switch adapter and Lightning cable OK.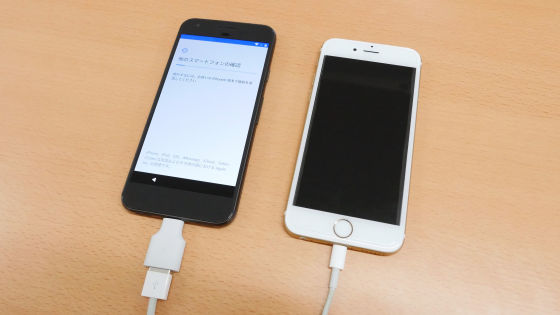 After waiting for a while ... ....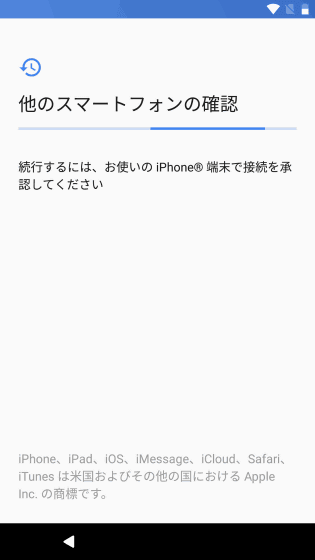 I recognized the iPhone.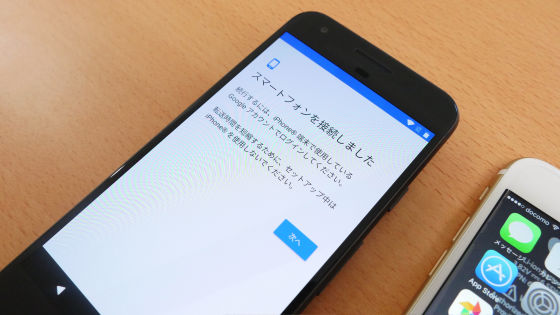 Tap "Next".



As you are prompted to sign in with your Google Account, enter your email address and password.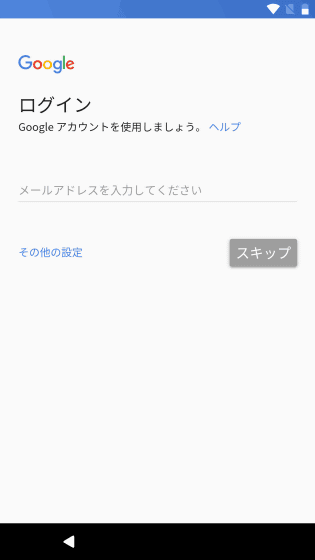 Tap "I agree".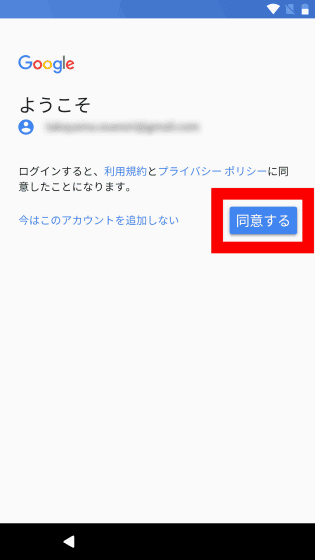 Wait a while ......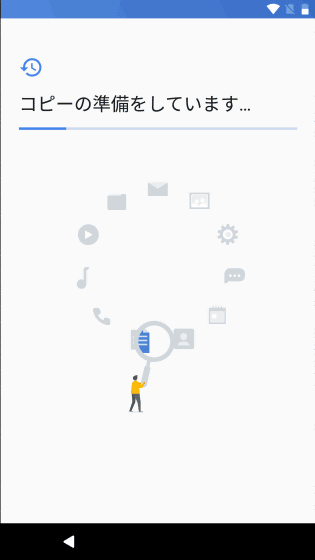 After selecting the item to be copied ......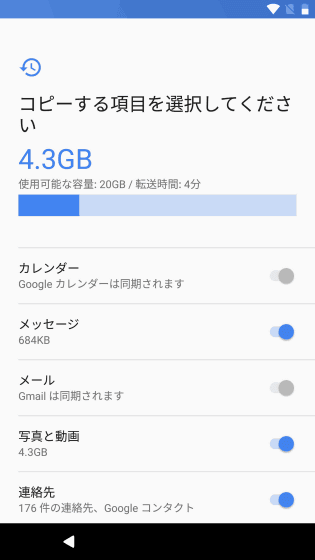 Tap "Copy".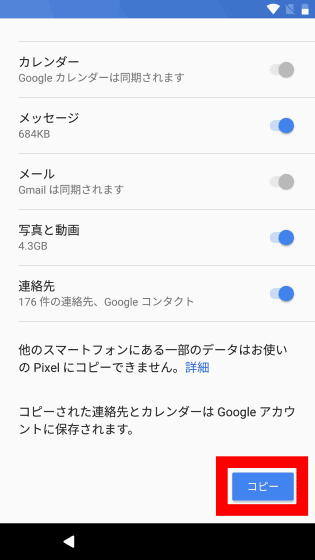 Copy completed in about 3 minutes.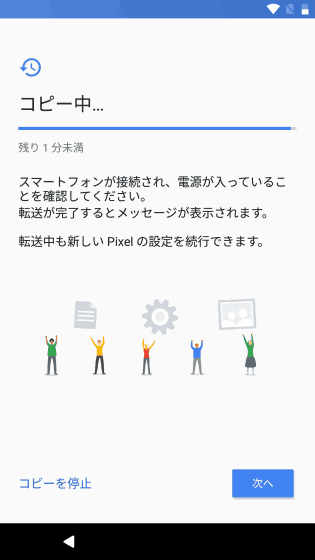 Tap "Next" to proceed with registration work such as fingerprint authentication. By the way, because "Cable can be removed" is displayed on this screen, the cable is pulled out ... ....



I got an error saying "Some photos were not copied." It may be better not to unplug the cable during data transfer work.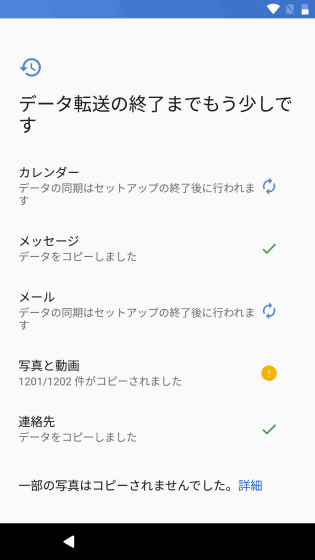 ◆ I tried using
Pixel is Google's smartphone, it has a state of Android OS, and there is no pre-installed app except for Google's app. The latest OS version at the time of writing the article is Android 7.1 Nougat.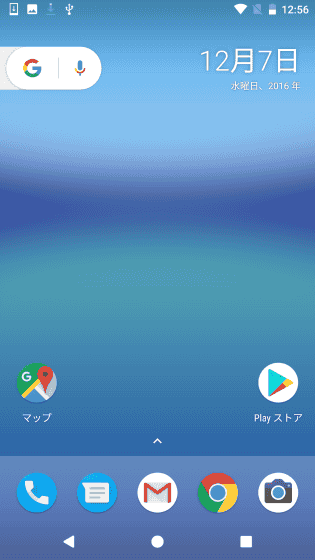 It feels like picking Pixel, it's a reasonable size and grip feeling.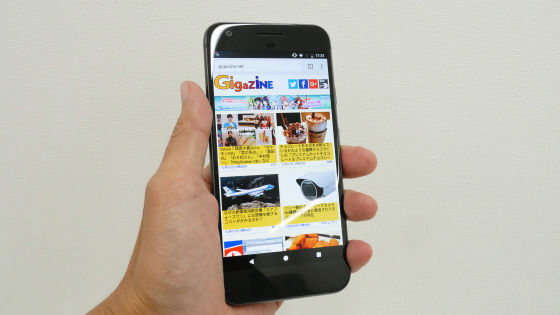 A 5 inch display is a size that the thumb is likely to reach diagonally if it is a long finger, and usability is good.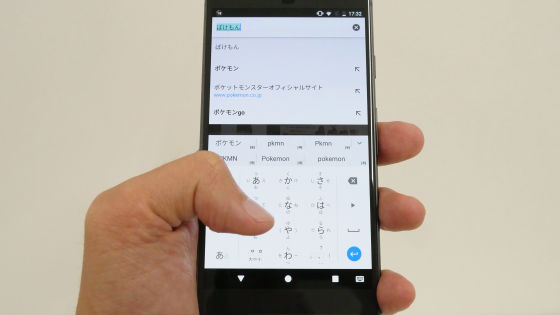 I also feel good coloring of the organic EL display. When ordering Nexus 6P, Pixel, iPhone 7, Nexus 5X, white beauty of Pixel and iPhone 7 stand out.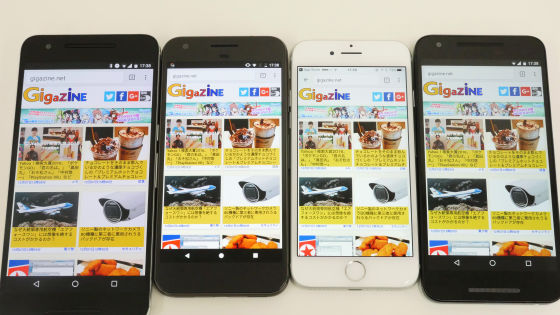 However, looking at the two devices with the same high brightness, Pixel (left) is deeper in color depth.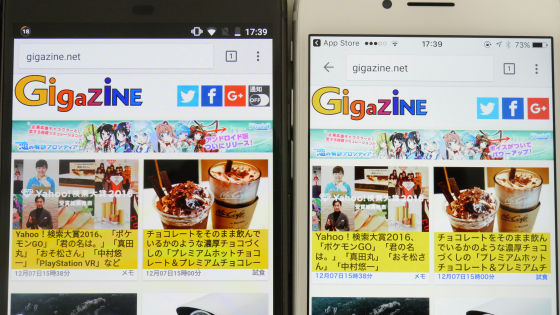 In addition, it turned out that Pixel had less color change and was easier to see when viewed from an angle.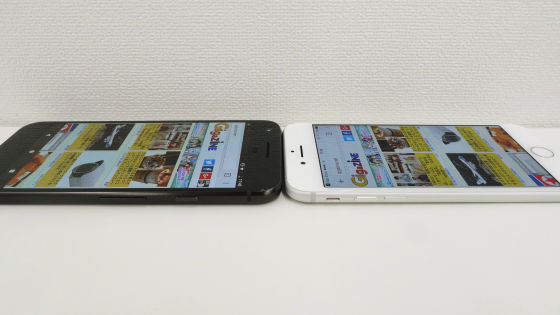 ·benchmark
"Antutu Benchmark"To compare the performance of Pixel, Nexus 6P, Nexus 5X, iPhone 7.

Pixel's total score is "135414"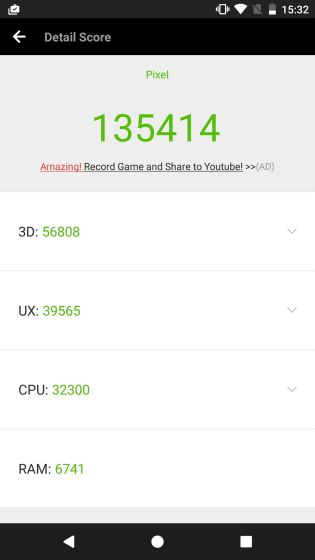 In contrast, Nexus 6P is "91443", Nexus 5X "60466", iPhone 7 "179687". However, since iPhone 7 has different platform (OS), it can not simply compare numerical values ​​with Android terminal.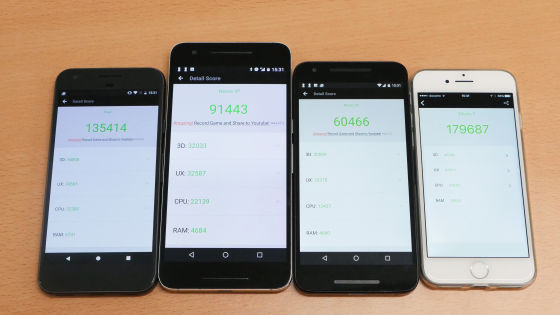 · Camera performance
Pixel is popular with smartphones with the best performing cameras. So, I took a picture with iPhone 7 which is also well-established in camera performance and saw it. In both photos, with the HDR function turned off, the left is Pixel and the right is iPhone 7.

Pixel is more vivid.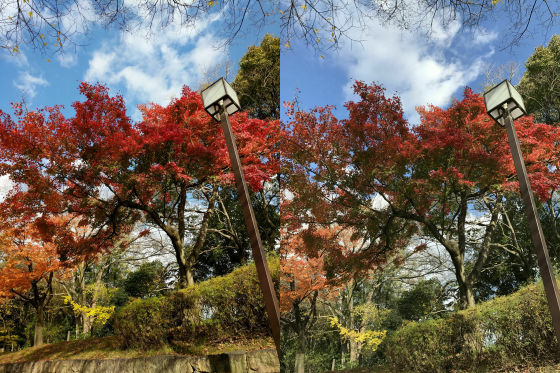 The unevenness and shadows appearing in the back of the tree are reflected more clearly by Pixel.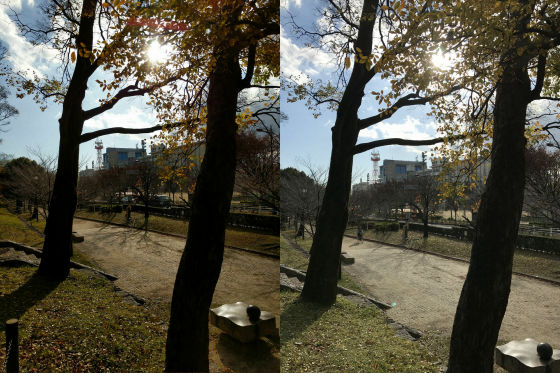 Clearly the iPhone 7 had better color reproducibility, and Pixel became a dull color with this one piece of photographed fallen leaves.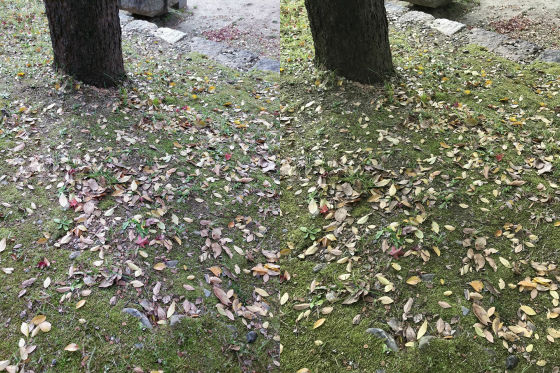 Shooting in a dark place. More detailed was Pixel 's picture.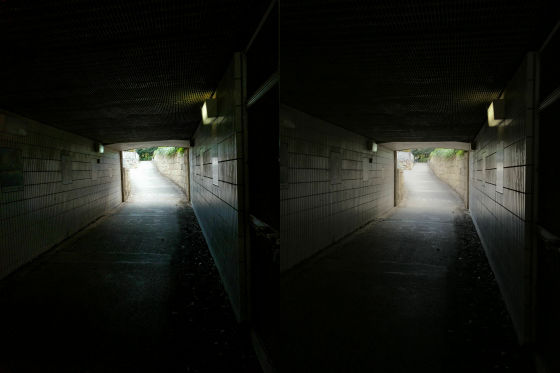 · Shake correction function of movies
Electronic image stabilization function of the 3-axis has been mounted on the Pixel. ON / OFF in the "camera shake correction of moving image" of camera settings can be switched.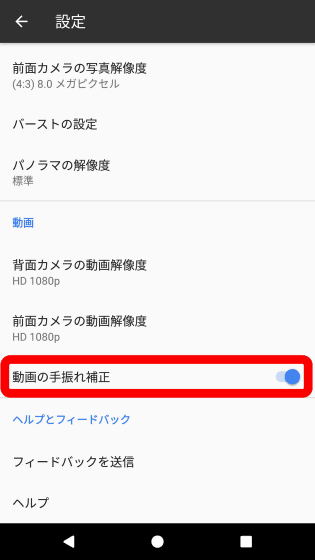 You can check the state of camera shake correction turned off and on state compared with the following movie.

Movie that understands the effect of Google Pixel's powerful camera shake correction in one shot - YouTube


It is a simple movie that takes Pixel with both hands and shoots ahead while walking, but the power of camera shake correction is clearly understood.

·temperature
I played "Pokemon GO" which generates heat while reducing the battery while playing for a long time, I tried how much the temperature will rise. Let's leave the poppo that appeared indoors for 30 minutes in the "slaying" state.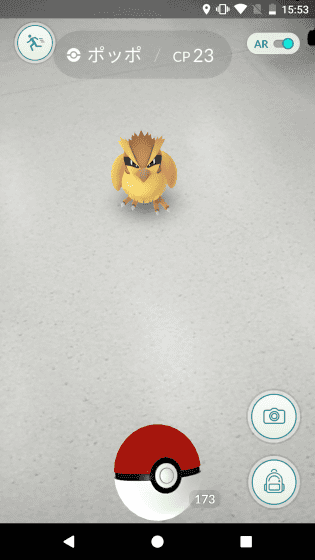 After 30 minutes the temperature of the Pixel's back cover is "FLIR ONE", The temperature of the fingerprint reader part was the highest, it turned out that it was rising to about 46 degrees. It is not that I can not have it, but it seems that it can be said that it is a condition of fever that is pretty annoying.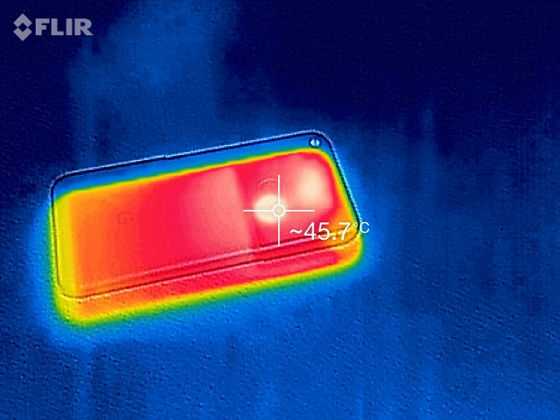 · Fingerprint reader's vertical swipe
Pixel's fingerprint reader is not a physical button, but it supports swipe operation. Since the swipe operation of the fingerprint reader is OFF in the default state, tap in the order of "setting" application → "action".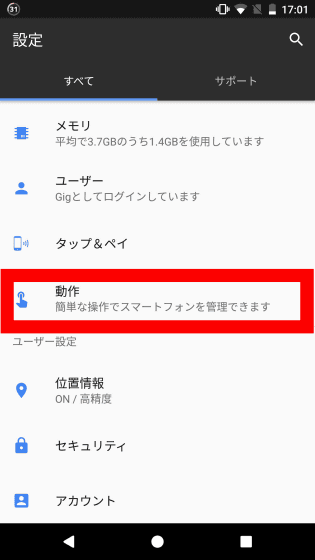 It will be OK if you turn on "Confirm notification by swiping".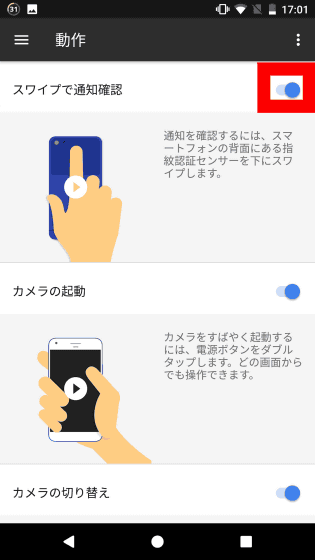 By swiping the fingerprint reader in the vertical direction, you can check how the notification bar is turned on or off in the following movie.

Google Pixel's fingerprint reader can draw notification bars with a vertical swipe - YouTube


The vertical swipe function of the fingerprint reader is very convenient because it is easy to operate the notification bar with one hand operation without touching the upper part of the display where fingers hard to reach on a large screen. In the future, I expect that another function such as "side swipe" will be assigned to the fingerprint reader.

· Quick charge
Pixel supports USB PD (15 W) rapid charging technology. Therefore, the included AC adapter + Quick Switch adapter +Legion Meter"+ Type - A · C Measure the supplied power using the USB cable.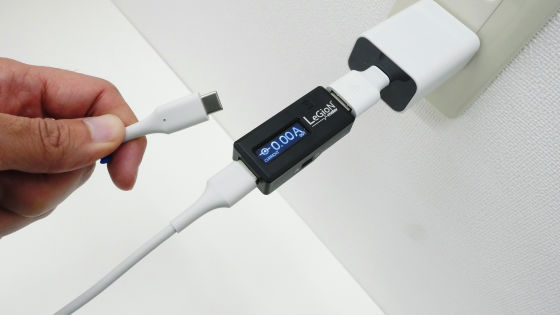 After connecting the Pixel, I was able to confirm that it was able to charge at 2A.



Charging for 30 minutes from the state of 10% remaining battery, it became 32% (22% up). From the touch of rapid charging called "7 hours available in 15 minutes", unfortunately the result ....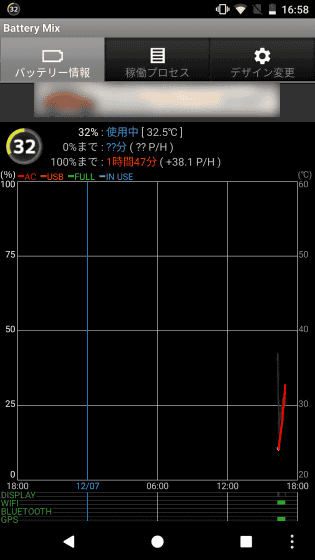 Thinking that Legion Meter might be the cause, I recharged it for 30 minutes again using the included AC adapter + Type - C - C USB cable without Legion Meter, but from 10% → 37% (27% up) It is not much difference.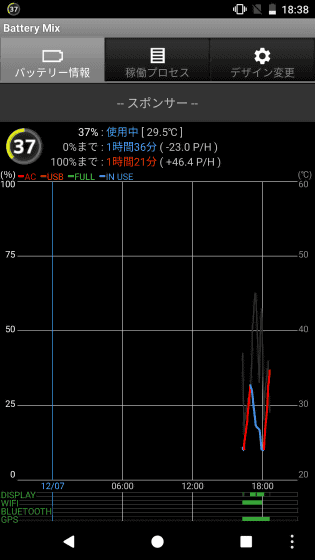 Continued charging for another 30 minutes, 37% → 68% (31% up). If it is this pace, it will be able to fully charge in about 90 minutes, but it seems that it can not reach a dramatic speed up by USB PD.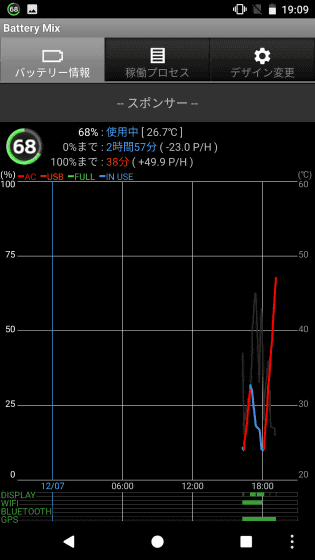 Google's first smartphone Pixel (storage 32GB model) is on sale for US $ 649 (about 74,000 yen) in the US. Pixel's selling country is only USA, UK, Australia, Canada, India and English-speaking countries at the time of article creation, Japan not yet released. AI technology "Google AssistantBecause Japanese correspondence of Neck has become a bottleneck, the release time in Japan is undecided.