Porsche designed speaker "911 Soundbar" that you can enjoy "Porsche sound" even in your room at home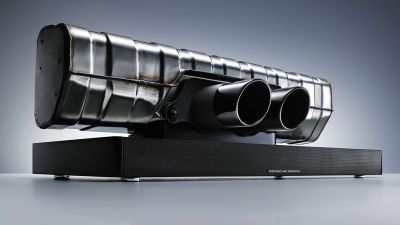 A German car maker · Porsche boasts a sports car "911 GT 3" equipped with a silencer and two blown mufflers as they are Bluetooth speakers "911 Soundbar"Has appeared from Porsche Design.

911 Soundbar | Porsche Design
http://www.porsche-design.com/en/For-Men/Smartphones-Sound/911-Soundbar.html

911 Soundbar is a 2.1ch virtual surround Bluetooth speaker lineuped by Porsche Design, a subsidiary of Porsche. It is a product that built in the subwoofer at the exit (tail end) of the silencer and muffler installed in the actual GT3.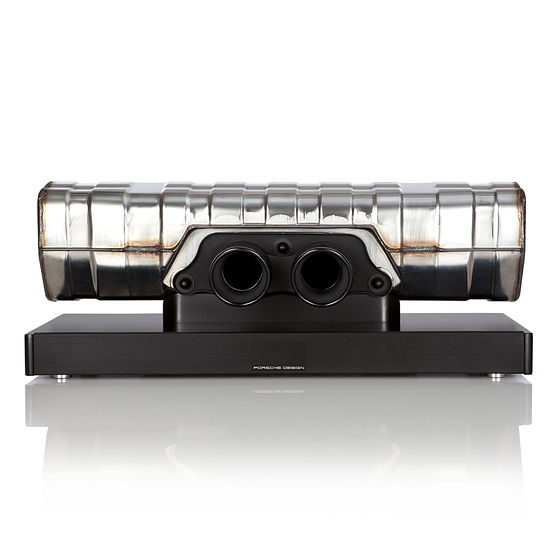 It is compatible with "DTS TruSurround" which can enjoy the surround effect by installing the amplifier of 200 watts output throughout the system, and also supports "LipSync (A / V sync)" which corrects the misalignment of sound at the time of video playback about. AptX compatible Bluetooth 3.0 capable of lossless transfer In addition to being able to transfer and play music such as smartphones, it has two digital inputs (optical / coaxial) and one analog input. It also has a subwoofer output terminal connected to an external subwoofer.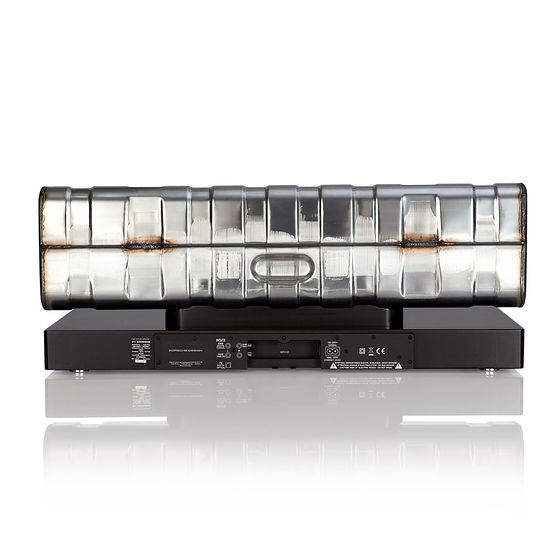 The main body size is about 74 × 28 × 32 cm, and the weight is about 19 kg. When talking in detail, it is not clear which of the generations called by the codename such as "997" or "991" corresponds.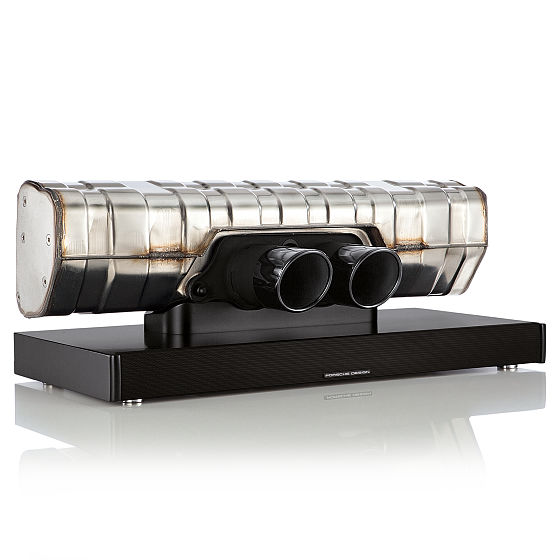 In the following movie, you can see how the 911 Soundbar actually is located.

Porsche 911 Soundbar from PorscheDesign 3350 $ Awesome luxury subwoofer - YouTube


911 Soundbar placed in a boutique. Sometimes the width is close to 80 cm, it is quite a sense of volume.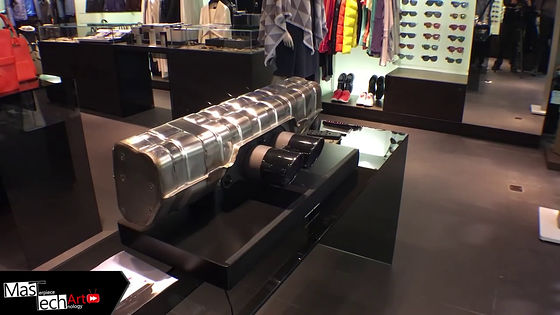 Since real mufflers are used, it looks like real itself.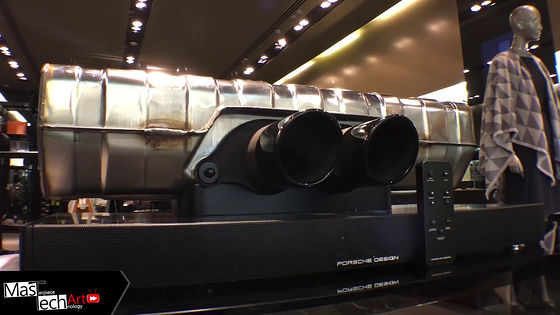 The traces of welding containers are also left as it is, and finishing that makes it "oops" if you like cars.



It is possible to connect to a smartphone and play music. By the way, the operating smartphone is a pattern of BlackBerry device by Porsche Design.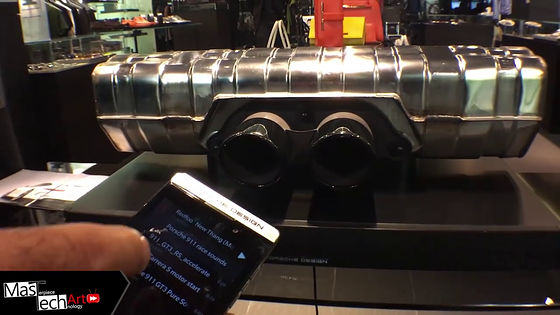 "911 Soundbar" can be purchased at Porsche Design's online shop for $ 3499.99 (about 400,000 yen). By the way, we can purchase real parts that we can actually use at a price that is somewhat lower than this price.

Porsche 911 Soundbar - Gifts for him - Holiday Ideas - Porsche Driver's Selection
http://shop3.porsche.com/usa/christmas/giftsforhim/wap0501110g/porsche-911-soundbar.pdds

By using real parts that are mounted on the Porsche 911 GT 3, it seems to be said to be an irresistible item especially for Porsche riding with many disposable incomes. As for the sound quality of the important thing, too much is not talked about overseas site reviews, but also articles that say "It is ridiculous" about product planning and price. Because the appeal of this place can only be judged by Porsche riding, it seems to be a product aimed only at stabbing people who can find value.

$ 3,500 Porsche Design 911 Soundbar Sounds Ridiculous
http://www.thetruthaboutcars.com/2016/11/3500-porsche-design-911-soundbar-sounds-ridiculous-no-matter-how-good-it-may-sound/