I tried Ministop's "Belgian chocolate man" that I came back for the first time in 3 years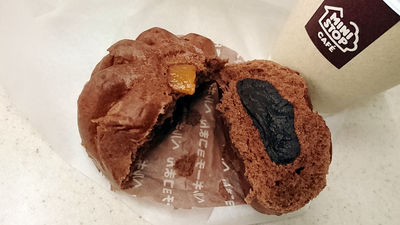 In MiniStop's Chinese Bean Series, for the first time in 3 years "Belgian chocolateI will be back. Although it is said that the release in all shops is the 25th on sequential release from November 18, 2016, when I went to the ministop in the neighborhood I went to the pre-sale so I bought and tried it.

Belgium Chocolate deeply tasted Whether sweet "Belgian chocolate man" 11/18 (Fri) was released sequentially
(PDF file)http://www.ministop.co.jp/content/press/20161117%E3%83%99%E3%83%AB%E3%82%AE%E3%83%BC%E3%83%81%E3%83%A7%E3%82%B3%E3%81%BE%E3%82%93_.pdf

The popular "Belgian chocolate man" was attached to the Chinese food fixture main body beside the cash register.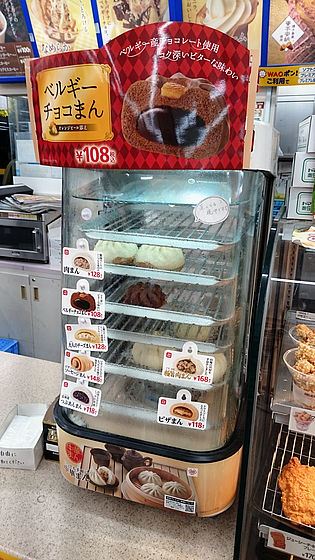 The Belgian chocolate maker is one in the fixture. I almost missed buying it. By the way I can tell by comparing it with the upper meat bites, but the size is a bit small.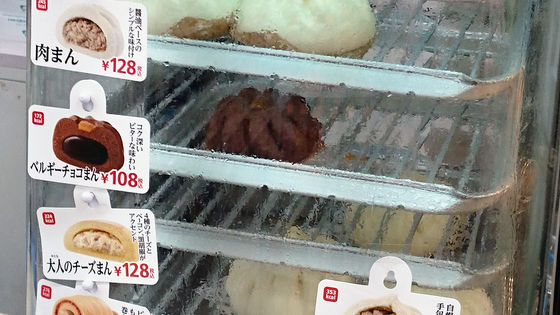 So, because Belgian chocolate manners are lonely, I purchase hot coffee.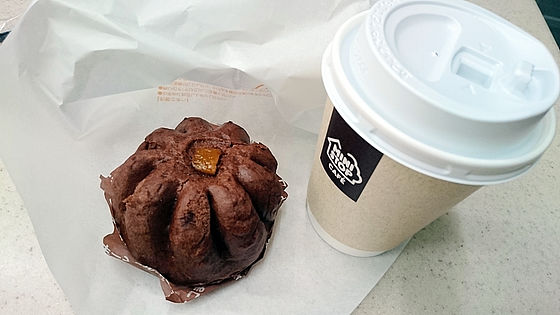 This street, a small Belgian chocolate man.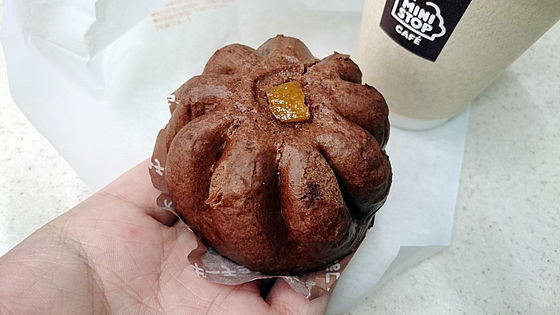 The surface is peeled off and fluffy so that it seems to stick to the hand.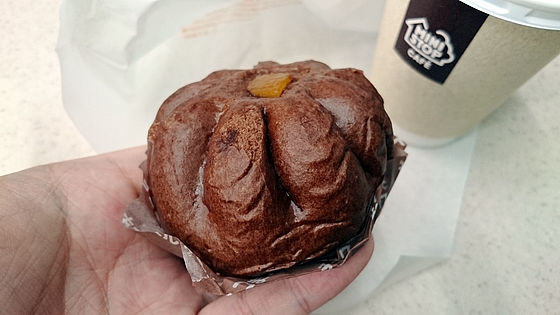 I divided it in two. As for Choco Mango, there was an image that melted chocolate flowed all along, but the chocolate of Belgian choco had a considerably high viscosity, and it fell within the dough just.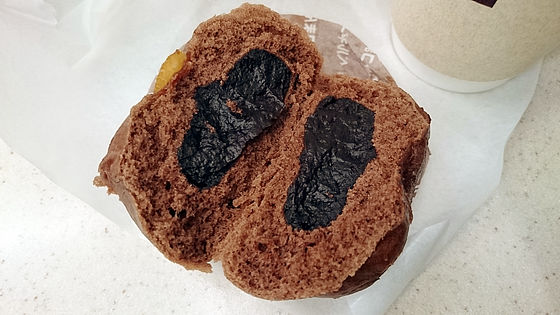 This chocolate is called sticky sweetness, a feeling like having arranged elegant chocolate bread of Yamazaki-made bread "thin skin mini-pan series" a little more elegantly in the direction of bitter. The elasticity and softness of the outer fabric is strong, it may be like a sweet bun thought rather than a meat album. The price is 108 yen including tax.