I tried "Yukimi Daifuto Creamy Sweet Potato" using Anno potato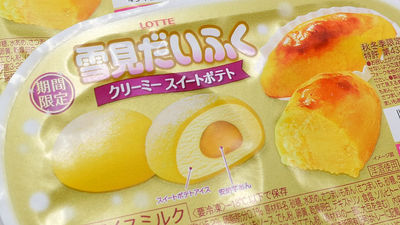 I imagined "sweet potato" which is the autumn / winter sweets, wrapped sweet potato ice with yellow rich "Yukimi Daifuku Creamy Sweet Potato"Appeared on October 31, 2016, so I bought it immediately and tried it.

A new flavor appeared imagining the taste of sweet ripe 'oranges'! It is! "Curlyish milk oranges" Classic sweet potatoes in autumn and winter became creamy texture and taste Yukimi Daichi became "Yukimi Daifuku Creamy Sweet potato" on October 17, released on the 31st
(PDF file)http://www.lotte.co.jp/info/news/pdf/20161006125834.pdf

For regular versions of red packages, "Creamy Sweet Potato" is very conspicuous in label face with gold.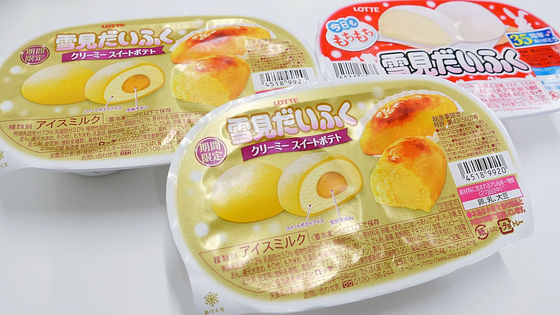 Ingredients are sugar, syrup, sweet potato, etc. I heard that this "sweet potato" uses sake and sweet sake.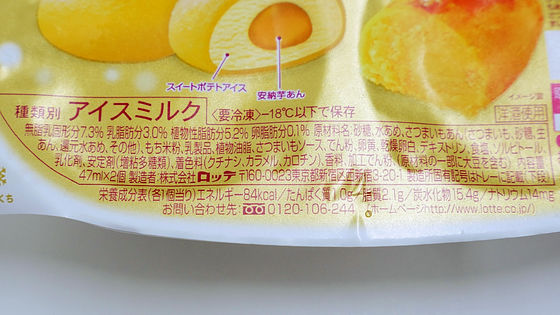 There is no "sweet potato" in the regular version.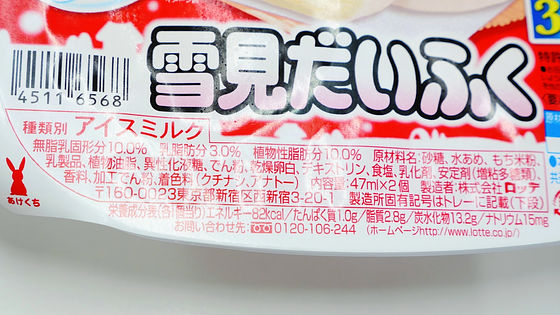 In the package, "let's autumn winter season only" "letter No. 4315607" letter.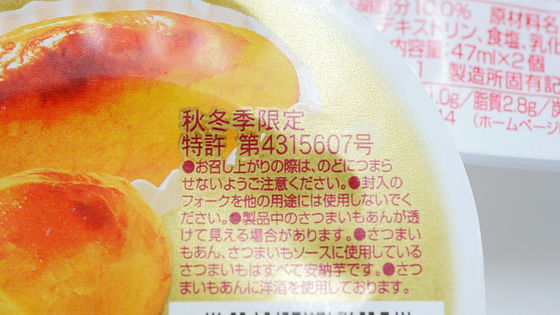 This patent is about "frozen desserts and their manufacturing method".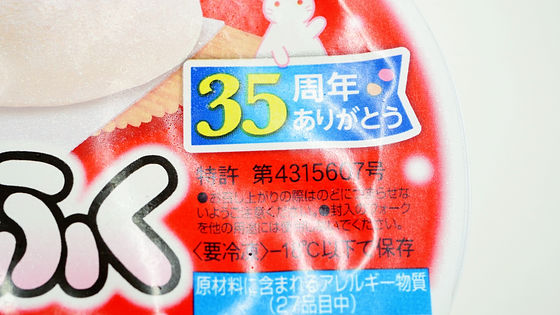 When peeling off the lid, there are two yellow-colored snow-covered furans.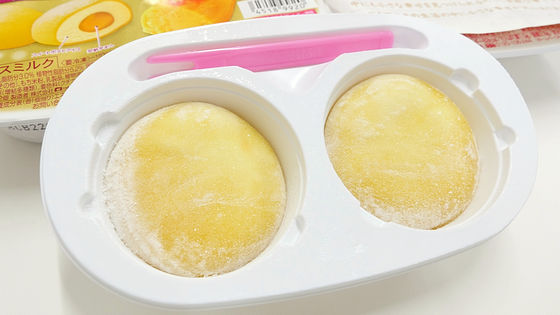 On the back of the lid is a message from Snow Haru, "It's my first taste at Yukimi Daifuku, but in reality it's a little confident."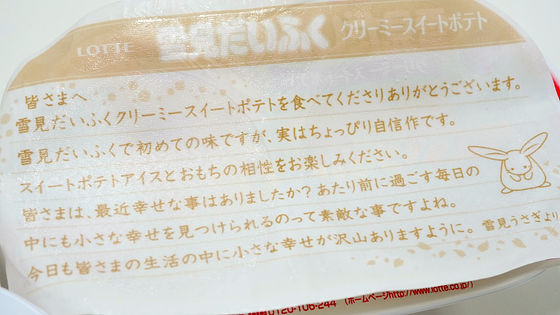 I ordered it with the regular version. The other two are creamy sweet potatoes.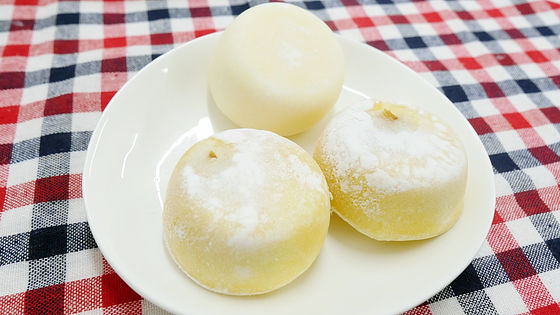 The glutinous rice flour on the surface may be slightly higher.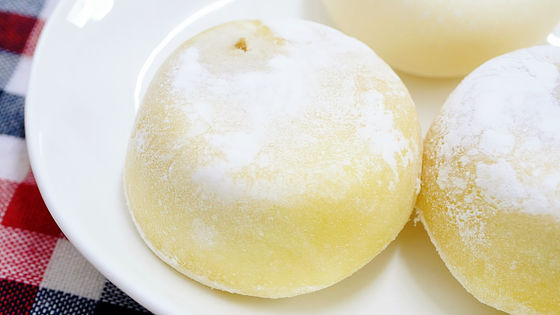 When cutting it, Yukami Daifu itself is sweet potato ice with a little yellowish color, but the dark sweet potatoes are hidden above it. A rough feeling like a sweet little bit of grainy texture makes you feel autumn. Sweetness like sweet potato is swallowed while being eaten by coldness, but the sweetness that remains in the mouth after eating is different from usual snowmobile festival so people like Yukimi Daifuku once eat Please try.