It is possible to detect gun with 99% accuracy using iPhone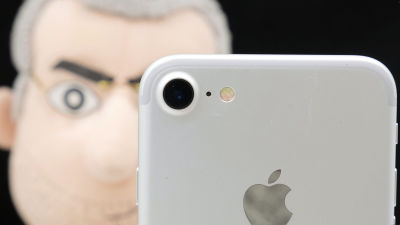 Apple focuses on using devices such as the iPhone and Apple Watch in the medical field, but attempts to utilize the iPhone for medical care are also done outside of Apple. We announced that Washington State University, which is advancing research to utilize the iPhone for medical treatment, has developed a technology that can detect cancer with 99% accuracy and change the iPhone to "portable laboratory" .

WSU portable smartphone laboratory detected cancer | WSU News | Washington State University
https://news.wsu.edu/2016/10/18/wsu-portable-smartphone-laboratory-detects-cancer/

Research team develops portable iPhone-powered lab that can detect cancer with 99% accuracy | 9to5Mac
https://9to5mac.com/2016/10/22/iphone-powered-lab-that-detects-cancer/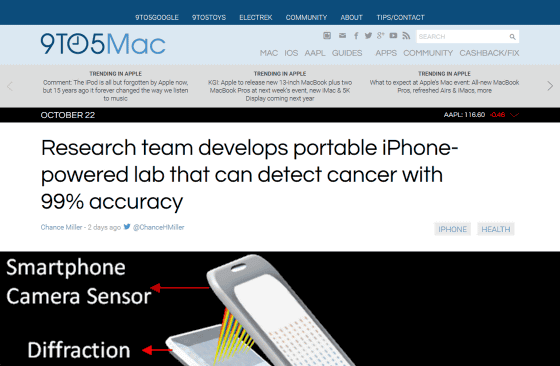 Washington State UniversityLei Li's team developed by the team is known as a biomarker such as breast cancerInterleukin-6Spectrometer that can analyze spectrally with iPhone.

This is the structure of the spectrometer developed by Associate Professor Li. Detection of cancer is done using smartphone camera sensor.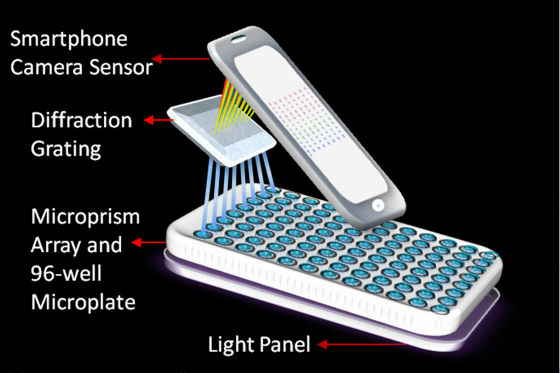 The real thing is like this.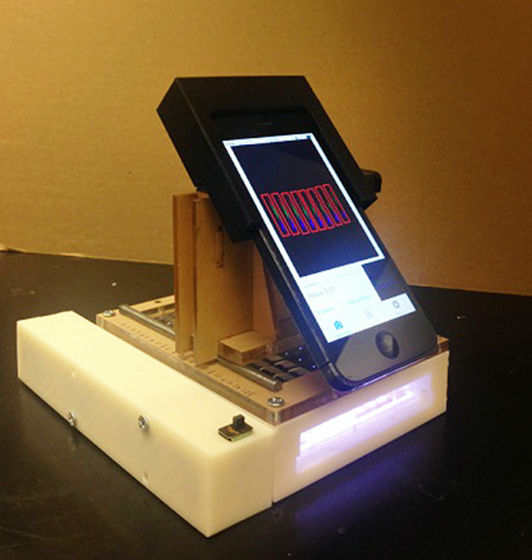 Spectrometer can test up to 8 samples at a time. At this time, the sample may be of the same subject or of eight different subjects, and it is considered to be efficient at hospitals and clinics holding a large number of samples.

Spectrometers that can detect cancer with smartphones have existed so far, but the first thing developed by Associate Professor Li was able to test eight samples at a time. The fact that it boasts 99% accuracy also makes this spectrometer one of the breakthrough points. An iPhone spectrometer developed by Associate Professor Li can be used as a method of discovering cancer at American hospitals and clinics, and is attracting attention as it can be used even in places where it was difficult to accurately detect cancer due to insufficient equipment I am taking a shower.

In my research, I was first using samples controlled at the laboratory, but in the latest experiments I succeeded in testing with samples under the same conditions as the real world. Also, iPhone 5 was used in the experiment, but it seems that adjustment will be done so that it will work on all smartphones in the future.