What kind of world is the first class of airplane that costs 2 million yen?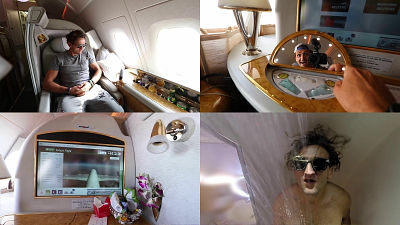 Everyone should have dreamed of "traveling by airplane first class" at least once. In recent years it has been said that the business class has become cheap and the first class superiority has diminished because equipment has also been improved, but it seems that there is still a large gap that can not be filled there. One YouTuber used Emirates Air New Zealand Dubai round trip and it seems that the return flight has been upgraded to first class.

THE $ 21,000 FIRST CLASS AIRPLANE SEAT - YouTube


YouTuber's CaseyNeistat (Casey) who moves seat doors that open and close electrically, "I have never seen such a cool thing in an airplane seat." In airplane first class recently, the number of airlines that partition the seats and aisles into walls by walls is increasing in recent years.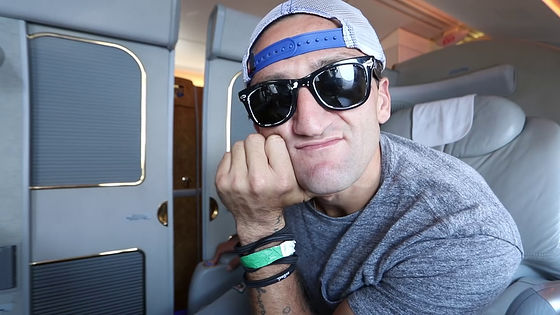 Casey was lucky that he was able to receive an upgrade from the business class he had booked for flights from Dubai to New York to the first class. If you are interested and looking it up, the first class fare in the same section is $ 21,635, 30 cents, which is about 2,170,000 yen when converted to Japanese yen.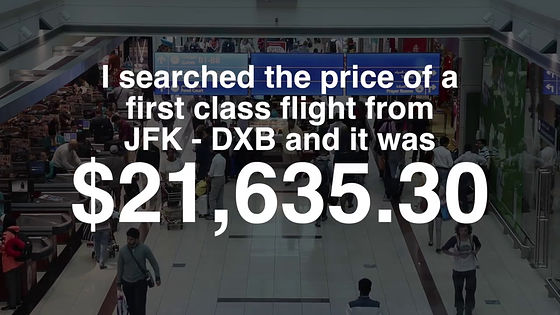 "This is one of my greatest things in my life", Mr. Keisy, who shows the tickets, is excited too much and the upside down.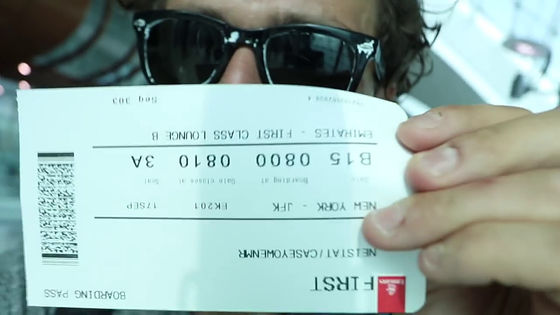 Mr. Keithi confirms "Oh ......" the feel of the seat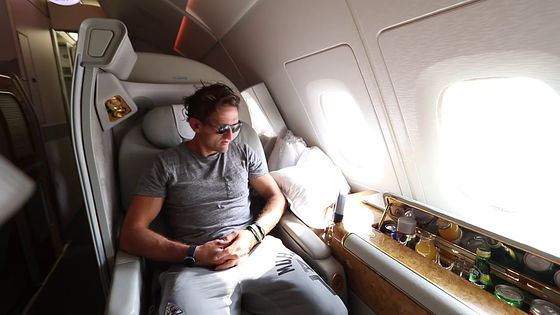 Sweets entering the basket in the seat ......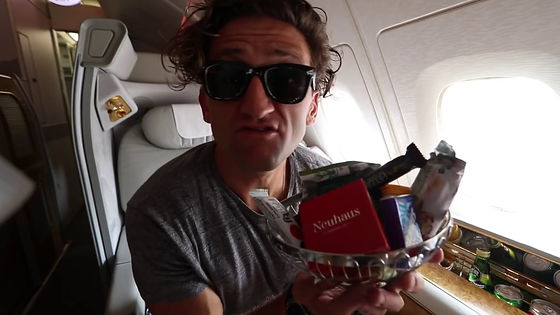 Recently there are also boxes with letter sets that you do not often see in the hotel.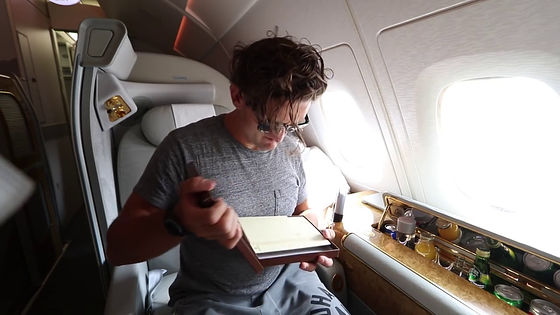 Open the lid on the table ... ...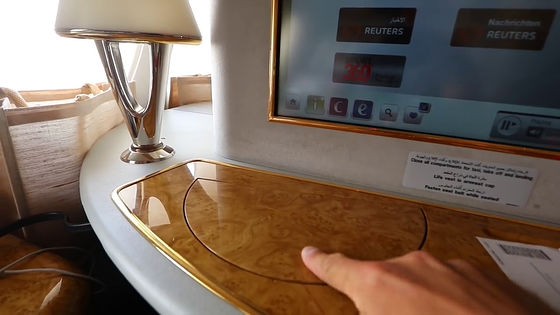 The back of the lid is a mirror, perfect for making makeups.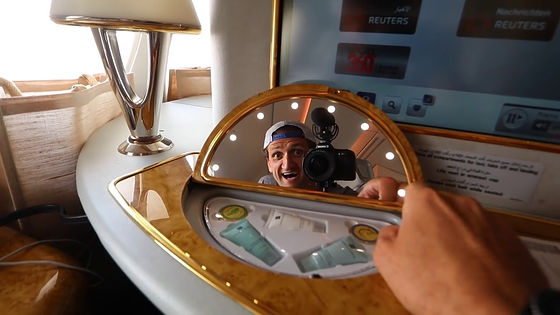 Moisturizing cream etc. appearance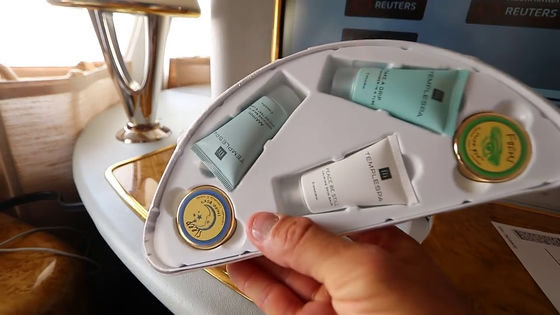 Feeling like this in its feet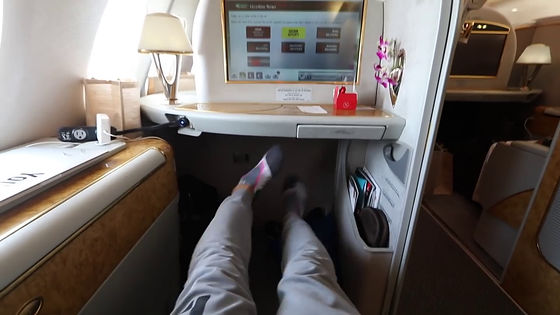 Just push the button ......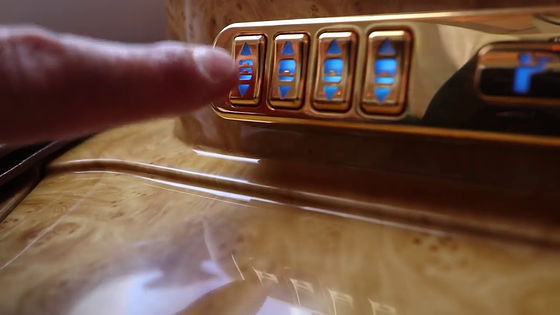 The shade of the window gets off electrically. As you can see in this video, the first class occupies three to four windows of windows by one person, so naturally it will be comfortable. And of course course the fare is getting higher as a matter of course.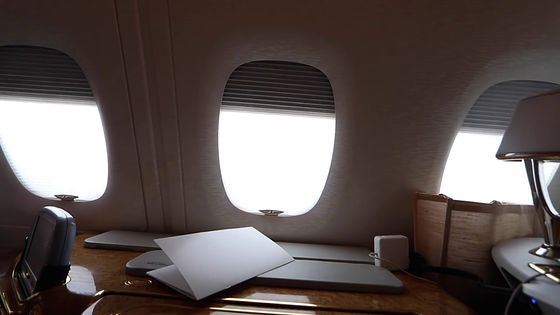 In addition to the large TV that seems to be about 20 inches ......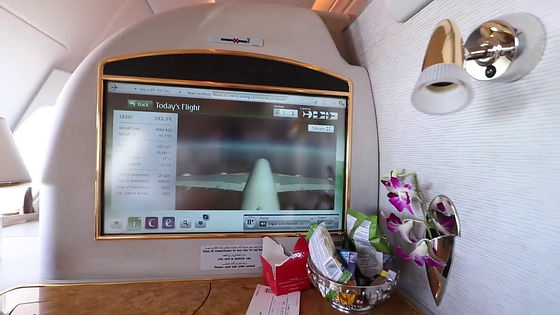 Equipped with a small screen.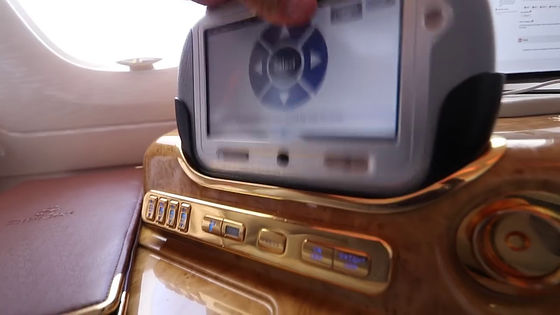 This is like a display used to watch movies etc in an economy seat, this is not a display body but a remote control.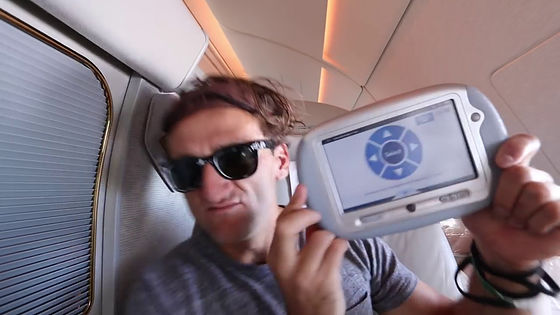 Potit the side table ......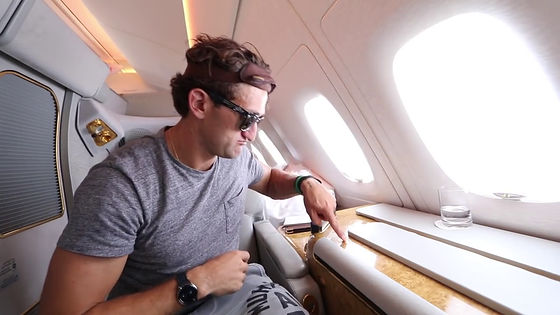 A mini bar dedicated to yourself with sake etc. comes out. Why do not you bother to drink alcohol without having to order it any time.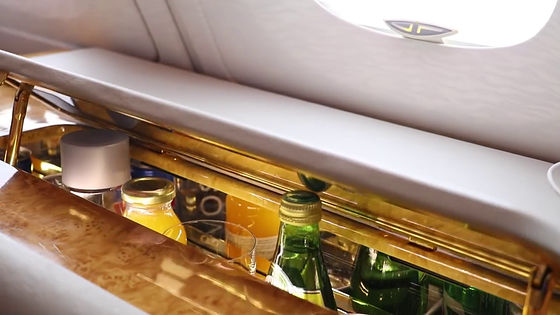 In-flight meal menu is gorgeous as well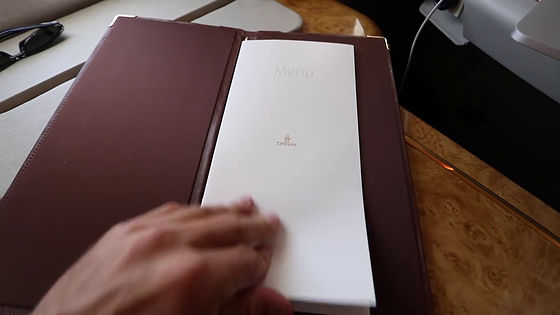 How many kinds of dishes are prepared .... What is amazing is that the so-called "time of meal" has not been decided, so that first-class passengers can order dishes at any time at any time.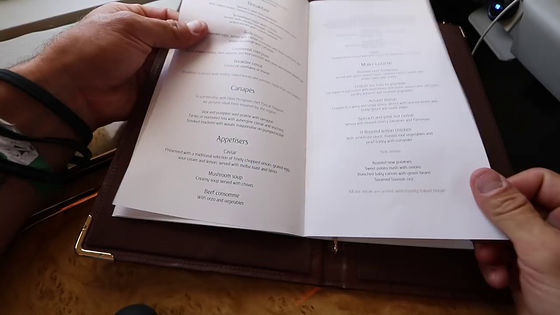 That's why Caisy ordered caviar of an appetizer.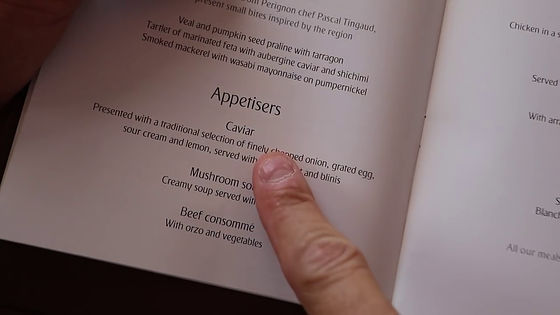 It looks like a restaurant somewhere, but it is in the cabin.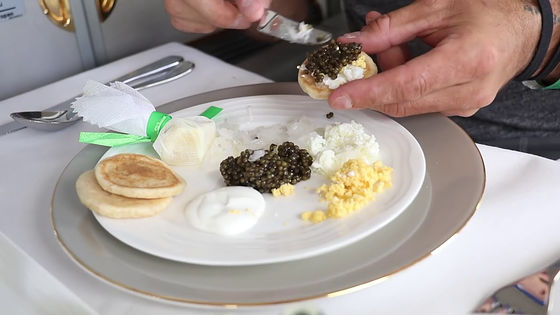 Offering in-flight amenities in a solid bag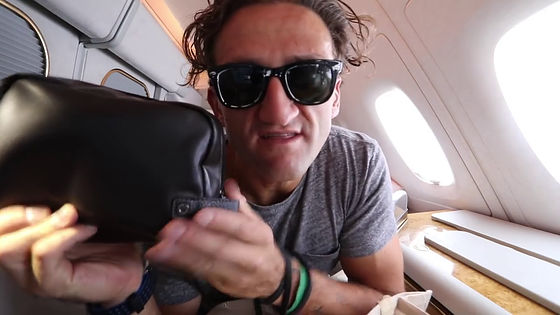 It is a pattern that contains goods such as shaving cream and deodorant.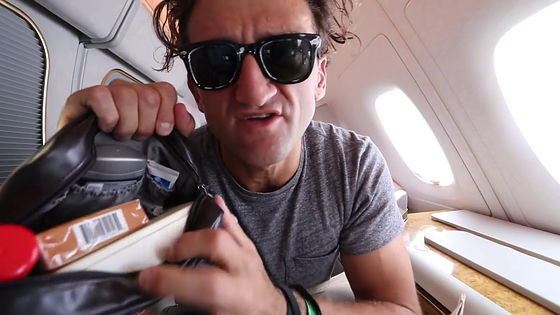 slipper. Looking closely, the bottom is thick, it looks like comfortable wearing comfortably.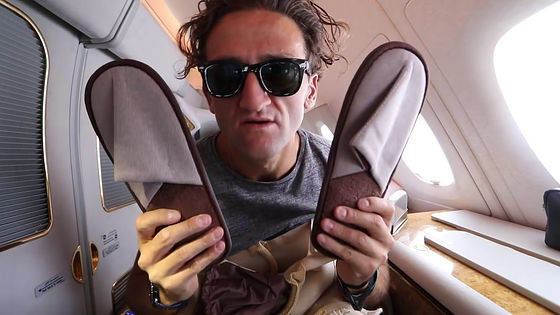 With eye mask ......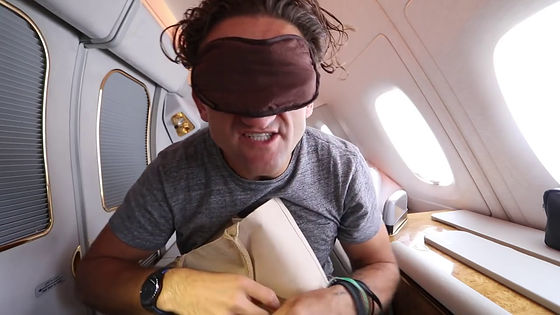 She said that pajamas are also included in the amenity.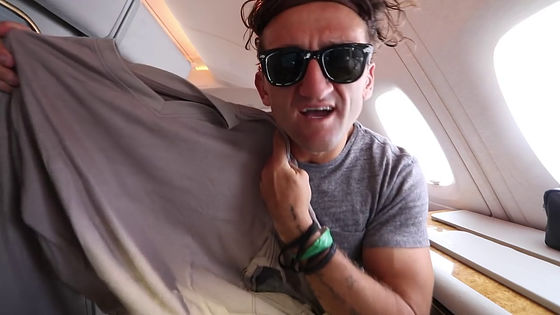 The seat becomes full flat, when it sleeps it is transformed into a bed. CA makes bed making.



Casey lying next to "Cho comfortable ...". I will say it many times, but this is inside the airplane.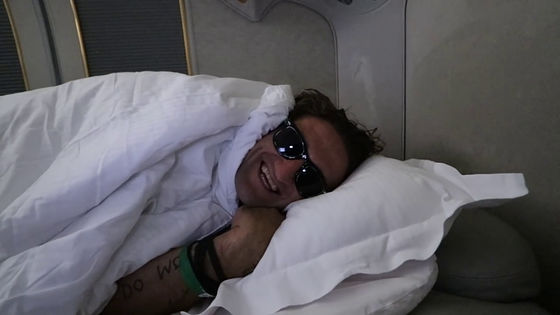 Casey who woke up and the moment she waited waited for visited. The time to enjoy the "in-flight shower" prepared for the first class of Emirates Airlines came.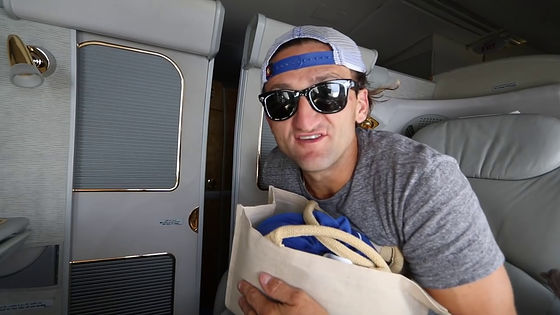 The shower room is this size.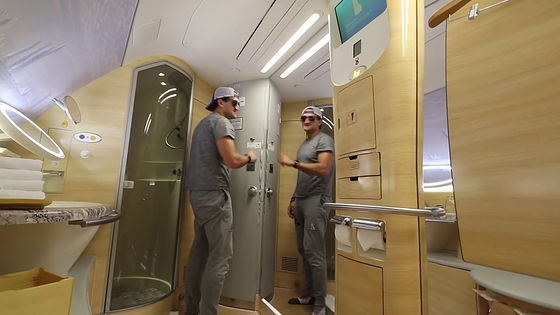 The shower is on the reservation system, and a frame of 30 minutes for one person is set. In the meantime, it took 5 minutes for the shower to come out.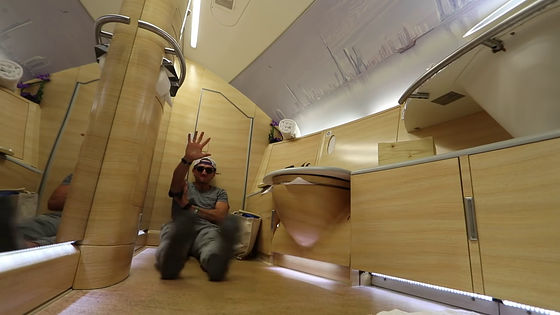 A lot of amenities are no longer a senior hotel.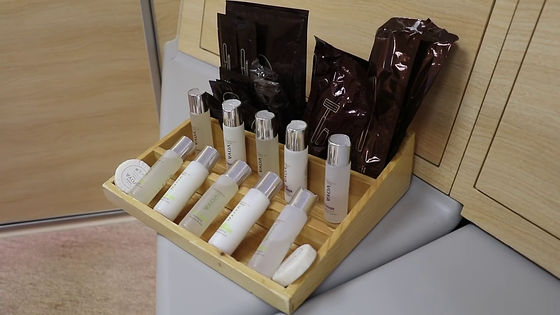 Open the door of the shower ... ....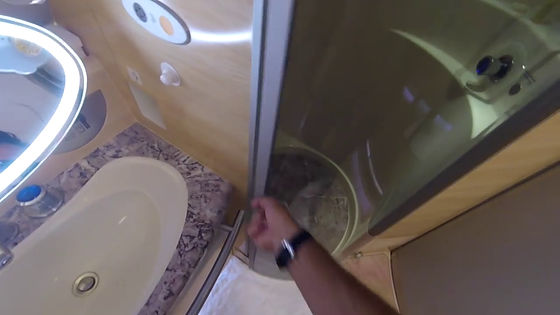 There is a shower space for one person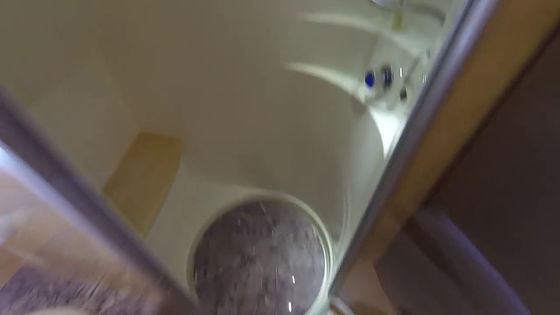 Pointing the button ......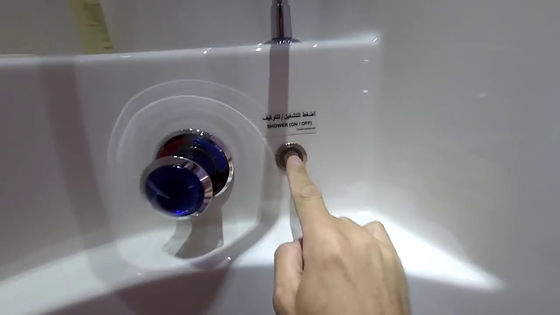 A shower came out. This is also an event in the cabin.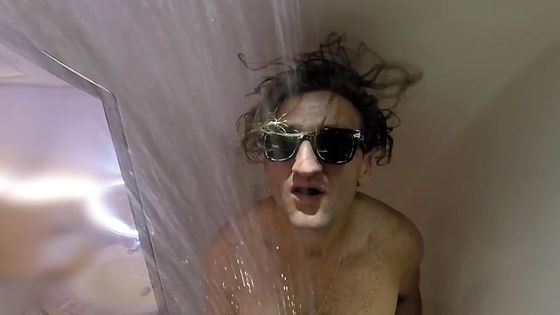 "Camey from Samu up with a dream come true!"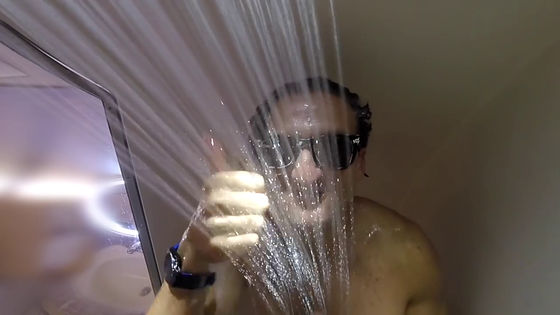 It seems that the remaining time is indicated by such a meter.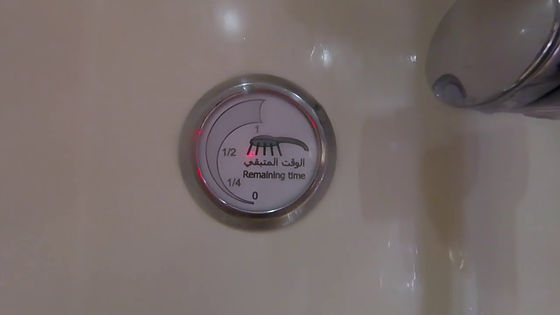 Mr. Casey ascending the shower. It was impressive that he said "It is wider than our shower room!"



Casey who arrives in New York safely and gets off the plane. "I was surprised to see that it was a new experience with no hard part of traveling by airplane."



Where I am concerned about helicopters appearing while speaking. Perhaps it includes including using a helicopter that will pick you up from the airport to the city.