Pokemon GO Place where you got Pokemon on next installment display & Pokémon GO Plus also has update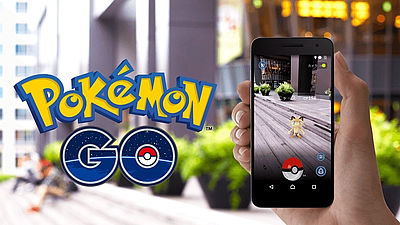 An update to "0.39.0" which is the latest version of Pokemon GO has started. In the latest version you will be able to record where you caught Pokemon, and you will be able to get Pokemon drawn by the effect of "Oku" even while using Pokémon GO Plus.

Updated to Pokémon GO's application version 0.39.0 (Android / iOS). - Pokémon GO
http://pokemongo.nianticlabs.com/ja/post/ver-update-092216/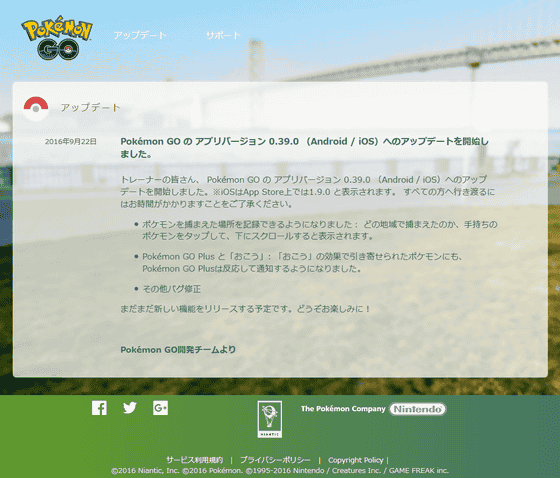 On September 23, 2016, delivery of the latest update of Pokemon GO started. The version "0.39.0" is displayed on the Android version, and "1.9.0" is displayed on the iOS version on the App Store. Also, as with the last update, it will take some time to be delivered to all users.

The update contents are as follows.

· You can now record where you caught Pokemon: Tap on your Pokemon, scroll down to see what area you caught, it will be displayed.

· Pokémon GO Plus and "Oko": Pokémon GO Plus reacts to notify you even to Pokemon drawn by the effect of "Oku".

· Other bug fixes

It is a community of Pokemon GO set up on redditThe Silph RoadIn the above, a screen shot showing an example of "How the location information is displayed with the new function" is released. According to this, it does not indicate where you got Pokemon with a pin on the map, but it seems to show where you got Pokemon with letters.