What are the eight things necessary to succeed in the game live streaming? Twitch's COO Kevin Lin reveals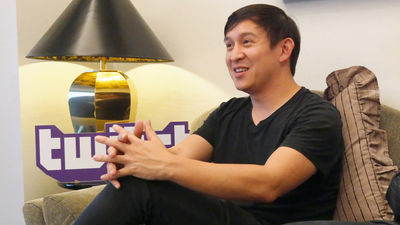 100 million daily monthly world's largest game distribution site with 10 million unique users "Twitch"Has played the first solo exhibition at Tokyo Game Show 2016. Twitch's COO Kevin Lin has come to Japan to exhibit at the Tokyo Game Show and I got the opportunity to actually match, so how can I make Twitch's strategy against the Japanese market and become a popular game distributor? I heard various things, such as whether it is good or not, and heard digging leaves.

Twitch
https://www.twitch.tv/

I interviewed COO Kevin Lin and Asia market director Rayford Cockfield.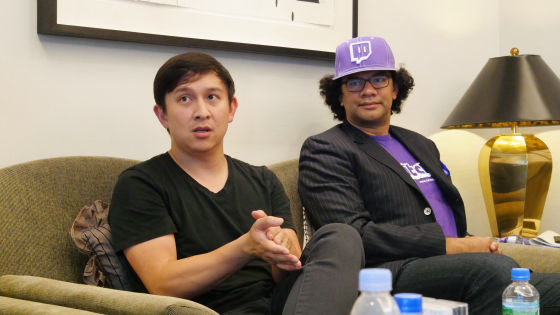 GIGAZINE (hereinafter, G):
Although it will be nearly a year after entering the Japanese market in 2015, please tell us points and trends that are particularly different in the Japanese market than in the West and other Asian markets. Is there a difficulty unique to the Japanese market?

Mr. Rayford Cockfield (Cockfied):
For example, in Japan and the United States attitudes and gestures for games are different. Many people think of games as carriers of work in the United States, but attitudes towards Japanese games are very strong in terms of hobbies. I think it is necessary to understand this difference well. I do not intend to impose American style on Japanese users, and they respond by looking at the response of the Japanese community to the last. That means you understand what Japanese users are doing.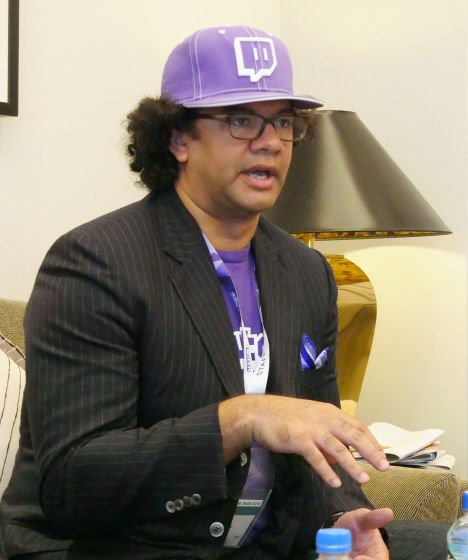 G:
I see. As a difference from the United States, I think that you can mention the recognition of eSports which is one of Twitch's popular categories. In Japan too, awareness of eSports has come up with jiwiwa, but actually it is actually still. How is Twitch looking at Japanese eSports?

Mr. Kevin Lin (Lin):
The main thing of eSorts is PC games, but games such as Dota and League of Legends, which are popular all over the world and have big meetings of eSports, are not as popular as Japan in other countries It is the present condition. However, fighting game which can be said to run eSports is a game genre born in Japan. The Japanese player of fighting game is actually quite famous in eSports industry. For example, professional gamer Daisuke Umehara is a person who can say big prizes in eSports too. Japan's eSports have a unique way of making somewhat different from the world, and as a Twitch I would like to keep up with the evolution of eSports in Japan. I feel like wanting to grow with eSports in Japan.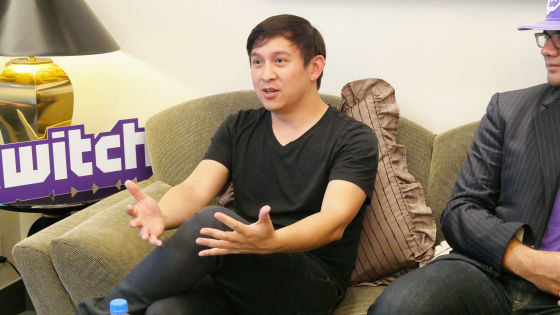 G:
Mr. Umehara was appointed Twitter ambassador, did not he? What on earth was the reason for choosing Umehara for the ambassador?

Rin:
We respect Ms. Umehara very much. Mr. Umehara is not only high in play skill but also a player who is excellent at finding out the opponent. It is an athlete who practices fighting and is an athlete to learn in the fight. I thought that we wanted us to share the experiences of Mr. Umehara, which made us become an ambassador. I think that Mr. Umehara was able to deepen her understanding of Japanese culture by serving as an ambassador.

G:
Do you say?

Rin:
What kind of messages are sent to the Japanese market is that you know what you will reach. Mr. Umehara's distribution program is not just a program that delivers game play, but there are things close to variety programs that communicate with users. By analyzing why Mr. Umehara's program is popular, I have learned what Japanese users are asking for games live broadcasting.

American TV programs are totally unpopular in Japan. I was wondering if Twitch's program could go on, but it did not work. What worked was about Japanese live broadcast of EVO (The Evolution Championship Series 2016 of fighting game competition)? Of course, it has been gradually understood that users in Japan are interested not only in the relay of the convention but also in the distribution of individuals, but what kind of people can be popular among individual distributors is not limited to other countries There is a tendency totally different.

Cockfield:
I felt the difference between chats when I was overseas in Japan and overseas. Japanese users tend to like to discuss things related to games in chat, but in the United States, users talk with each other in chat, and often talk with distributors.

G:
Hmph. I've got a chat story so I'd like to call on you, but Twitch's chat has a stamp called Emotes. Are there plans to release stamps for Japan?

Rin:
I can not say much about details, but soon, only (laugh)

G:
In the cosplay contest$ 63,000 prize money) "TwitchCon 2016Is scheduled to be planned, but do you plan to develop such events in Japan too?

Rin:
TwitchCon is still the second event this year and I was surprised to sell 20 thousand sheets if I thought it would be good to sell about 2000 tickets at the first time. I was seeking a place where distributors gathered to meet fans. It may be done if the Japanese Twitch community grows, if such a voice grows bigger, but there is no plan for now.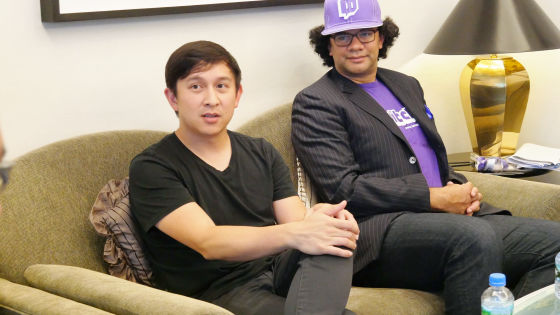 Cockfield:
By the way, Twitch exhibited her first solo exhibition at Tokyo Game Show 2016. There are things I have learned through the event and I will make use of it in the future.

G:
Speaking of Japanese gaming platforms, there are Nico Nico Videos, but what is different from Nico Nico Videos?

Rin:
When Justin TV is dealing with various genres, it took six years to convert it into one in the game. Through this experience we are well aware of what the gaming community is seeking for the game delivery platform. This is a big difference from other video distribution services. The other is that Twitch is expanding abroad and it is global. For example, the infrastructure that television and others made is fits within the country, but the contents of the Internet can be globalized immediately. Regarding globalization of content, Twitch can provide a place to make it possible. This is also a big difference from other services.

G:
Besides games, new categories such as Twitch Creative and Social Eating (undelivered in Japan) have appeared. Will you continue to increase new categories different from game play coming?

Rin:
Twitch decides what to do by listening to the voice and requests of the community. Twitch Creative and Social Eating were originally started from user's voice and requests. If you think that the community wants it, we continue to have a posture to tackle it.

G:
Please tell me a little technical thing. Stop Flash and sequentially to HTML 5MigrationBut what is the part that was popular in response from the user and what felt it necessary to clear as future tasks?

Rin:
Actually, the transition to HTML was what the community wanted. In response to that voice I decided to switch from Flash to HTML 5, but because there was a big service, there were a lot of problems I had. Because switching the site down when switching everything all at once. There was a possibility that chat might be delayed by moving to HTML5.

G:
Chat renderingYaHow to make a data science teamTechnical matters are also posted on the official blog, such as, but what is the purpose for this?

Rin:
As we listen to the voice of the community, I also want to ask our community to hear our voices and also post technical issues on the blog. The company called Twitch itself is one of the communities.

G:
Everyone plays Pokemon at the same time in 2014 "TwitchPlaysPokemon"Has appeared, and it became a big topic in the game and the IT industry. Please tell us your frank opinions at that time.

Rin:
It was such a fascinating thing (laugh) When delivery of TwitchPlaysPokemon began, I thought "This is what !?" Since thousands of users were entering comments in chat, I was worried that maybe they may not have chat (maybe). I was also watching, but frustration was amazing as I only spun round the same place. But when I went to the office, a lot of employees were watching TwitchPlaysPokemon, and at that time chat was a community. To be honest, I thought that it would not go until clearing, but it reached the clear. I think that such content comes out only from Twitch.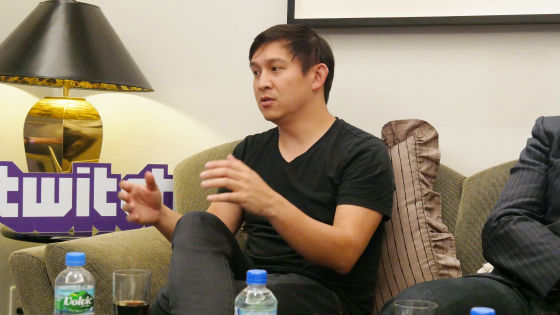 G:
After TwitchPlaysPokemon,Dark soul everyoneYaStrike with goldfish IIA flying skipping delivery appeared. Distributed distribution like this does not appear easily in other services, but why do you think it appeared in Twitch?

Rin:
Because it is because our users are very unique. For example, Twitch's stamp may jump over Twitch and see it on other bulletin boards and TV. As a simple reason, I am publishing the API, but I think that the mind to think about it is important. I think that the connection between the communities is very stronger than we are thinking. That means you have a mischievous community.

G:
Finally, please give me some advice and a message to those who would like to try distributing the game with Twitch. What can I do to become a popular distributor on Twitch?

Rin:
First of all, start distribution. Anyway do not be afraid to deliver it is important. The second thing is to distribute games you really like. Many people try to distribute popular games, but that does not work. The third is to clarify the "purpose of delivery". Would you like to deliver to enjoy, do you want to become famous by distributing, or want to make delivery work? If you want to make delivery work, it is important to clearly understand the purpose, whether it is professional or side job.

The fourth thing to keep delivering anyway. If you can not deliver it only once a week, please decide a fixed frame that is easy to understand for viewers, such as "every Thursday at 19 o'clock." The fifth one is to check other distributors. For example, people who are currently popular are starting with one viewer at the beginning. Twitch's community is not selfish and has the feeling of helping newly launched distributors. So it is important to show your face on programs of other distributors too.

The sixth is to decide what kind of characters to go with. Are you going to be delivered by yourself, or are you going to have characters that are completely different from yours? Since there are various genres even as a character, please decide one genre and continue with it. The seventh is to put a face to SNS and other communities. The eighth is to firmly engage with viewers. There is a history of animation rather than raw delivery, and people who have shifted from animation to live broadcasting tend to forget to engage with viewers. Calling viewers by name is very important. It is easier than ever to succeed with games live broadcasting. It does not matter whether the game is good or not.

G:
Thank you for today.