Anime of wimpy pedal 3rd term "Wimpy pedal NEW GENERATION" key visual 1st release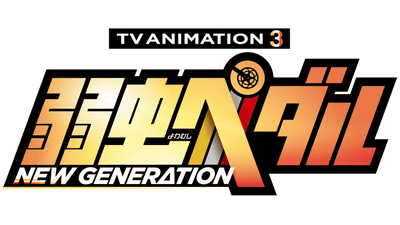 The title of the third period of animation of "Wimpi pedal" that was announced to be broadcasted from January 2017 was "Wimpy pedal NEW GENERATIONIt was announced that it was "The first key visual was released.

TV anime "Wimpy pedal NEW GENERATION" Official website
http://yowapeda.com/

Wimpy pedal _ anime (@ yowapeda_anime) | Twitter
https://twitter.com/yowapeda_anime

"Wimpy pedal" is a road race manga serialized in Weekly Shonen Champion. The cumulative issue number of comics is a popular work with more than 16 million copies, the first animation is announced in 2013, and from October 2013 to June 2014 the first period, from October 2014 to March 2015 Television anime was broadcasted for 2 periods. Meanwhile, in September 2014, the first phase of "Weakushi Pedal Re: RIDE" was released, and in June 2015 "Wimpi Pedal Re: ROAD" was released to theaters respectively.

Broadcasting of the 3rd period series was announced at the stage greetings of the "Theatrical Version Wimpi Pedal" conducted in October 2015.

"Wimpy pedal" TV animation 3rd phase Production decision PV - YouTube


In the 1st and 2nd period series, until the 1st year student of Ongaku High School and Onoda Slope belonging to the cycling competition department to win the interheay was drawn. In the third stage, as the subtitle of "NEW GENERATION", the third graders retire and the battle and drama of the new generation will develop.

In the key visual there is a slope and its classmates, Shunsuke Imaizumi, Noriko Shikichi, second grade students who are in a position to pull the team, Junta Teshima, Aya Yuichi are drawn.



By the way, for two weeks only until September 22, I made a movie of the spin-off series drawing the past 3 dramas of "Wimpy pedal SPARE BIKE"Is on the public.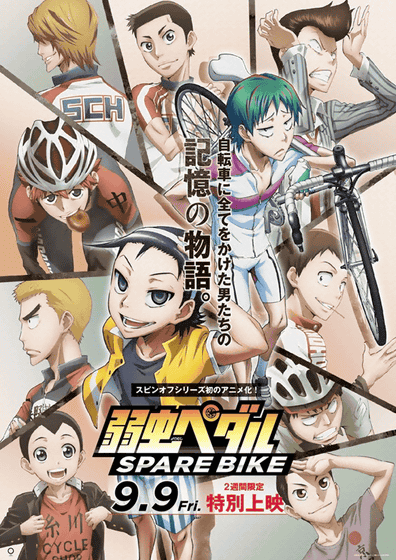 Visitor gifts are all 11 original can badges. You can not choose one type, but one type you can view with one viewing. In addition, it is limited quantity.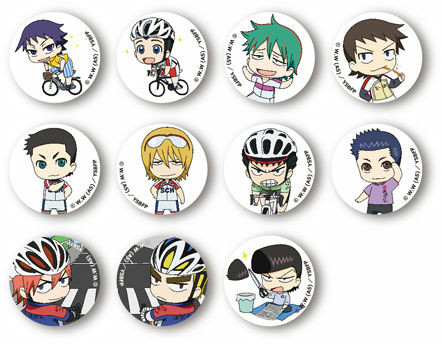 Blu - ray · DVD released on November 16. The first time limited edition bonus is a booklet (16P) containing a new manga drawn by Watanabe, Akita-kun and a bonus manga "Spare motorbike · Petit Theater ~ Akira Todo" ~, a storyboard and character setting picture Production book (212P) recorded, original three-way back case using key visuals. Blu-ray is 6800 yen excluding tax, DVD is 5800 yen excluding tax.

One shop limited edition of TOHO animation STORE is "TOHO animation STORE super limited edition drawing 11 kinds of character set Ver." With 11 acrylic key styles that newly drew up 11 key characters, Blu - ray is 11,150 yen tax - free and DVD is 1750 yen tax - free.




Another one is "TOHO animation STORE limited edition drawing it, so it is Arakita-kun Ver." "It Arakita-kun" With an acrylic stand-by key ring that celebrated the imaging, Blu-ray is 7500 yen excluding tax and DVD is 6500 yen for tax.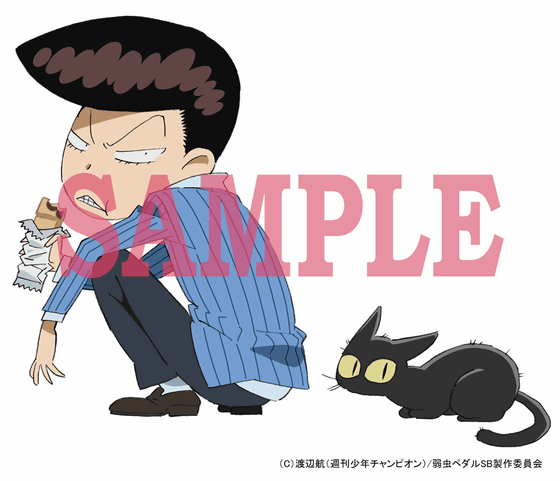 Besides this, in animate, Illustration card & frame set drawn using 2nd grade junior high school student and high school third grader Todo visual, at Amazon.co.jp Illustration drawing of high school first grade students and high school third year graders A4 clear file is included as a bonus.

◆ Staff
Original: Aki Watanabe (Weekly Shonen Champion)
Director: Osamu Nabeshima
Series composition: Sumire Sunayama
Character design: Yukiko number
Design Works: Ryosuke Mizumura, Akiho Denforword Hiyori
Ride Design: Hiroyuki Horiuchi
Art setting: Tomoki Aoki
Art director: Shunichiro Yoshihara
Color design: Minako Nakao
CG Director: Toshihiro Sasaki
Director of Photography: Takeshi Kakuyama
Music: Mr. Sawada
Acoustic Director: Takeshi Takashi Takeshi
Edit: Kumiko Sakamoto
Animation Production: Toms Entertainment

◆ Cast
Onoda hill: Yamashita Daiki
Shunsuke Imaizumi: Kosuke Toriumi
Noriko Kuniyoshi: Jun Fukushima
Tsushima Junta: Kishio Daisuke
Yokoichi Ao: Matsuoka Shozo
Terumasa Sugimoto: Yuki Miyata
Kashihisa: Aki Suwa
Kazuki Tsukasa: Junichi Suwabe
Tachibana: Megumi Ban
Masaki Kaneshiro: Hiroaki Yasumoto
Yusuke Makishima: Shotaro Morikubo
Tadashi Todo: Kentaro Ito