WEB PV video release containing numerous first public cuts of the movie "Shape of the voice", visitors gifts draws down episode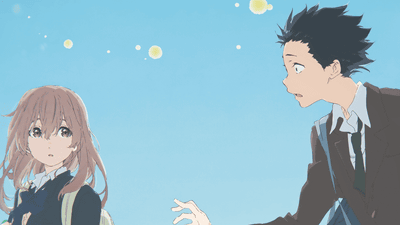 Published on 17th September 2016Movie "Shape of voice"WEB PV footage of the site was released. Among 2 minutes and 32 seconds, it also includes pre-release cuts that have not been published in PV, previous notices, or CM images that have been released so far.

Movie 'Shape of the voice' Long PV - YouTube


The main character is Mr. Masaya Ishida, General General of Gudge.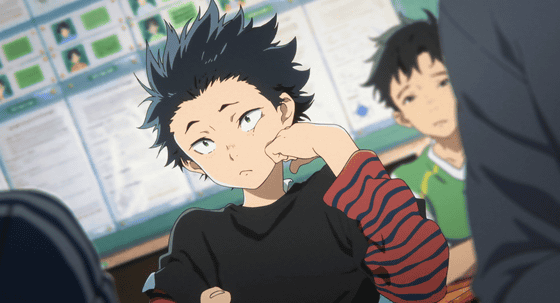 At the time of elementary school sixth grade, a story starts from where the hearing impaired Nishinomi Glass transfers to Masaya 's class.



Shinya has "innocent curiosity" against the glass. And it will appear in the form of "bullying" ... .... The feelings that each other has is not transmitted in the mismatch, the glass is transferred. This will be a huge fate separation for Masaya.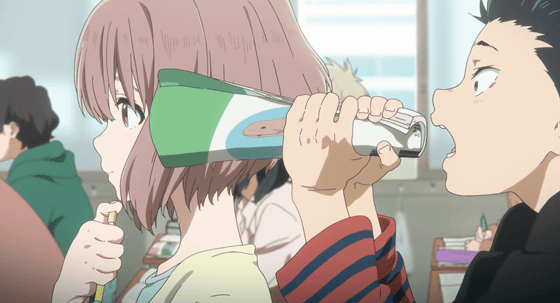 Five years from there. Shinya happens to encounter the glass and "I and Nishinomiya can be friends," tells my feelings. And the two of us met with the classmates who were at a distance, and the time when we were stopped starts to move ....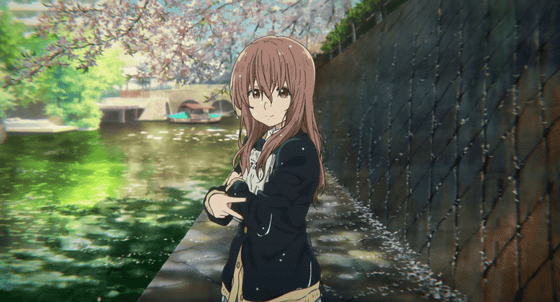 Yoronobu that Masaya will meet new in high school, and the strings that have complicated circumstances.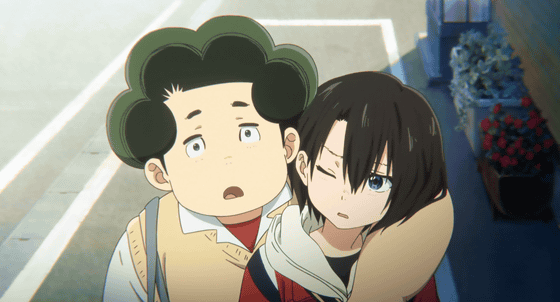 Mr. Shoya 's classmate of elementary school era, Sawara who was trying to talk with glass with sign language.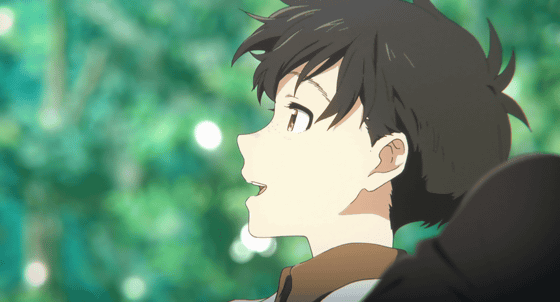 Also known as a classmate, Ueno used to hang with Shoya.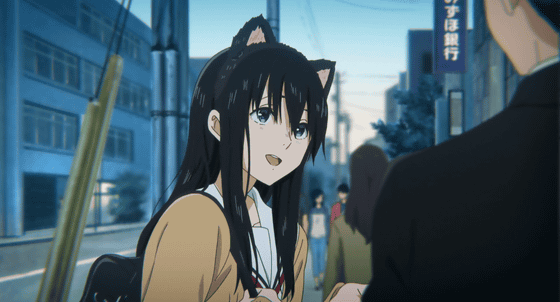 Also a classmate. Kawai of my classmate in high school.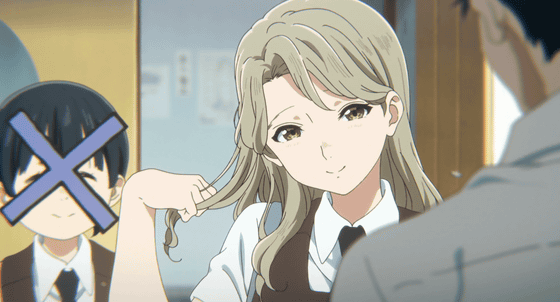 While I meet new people at high school.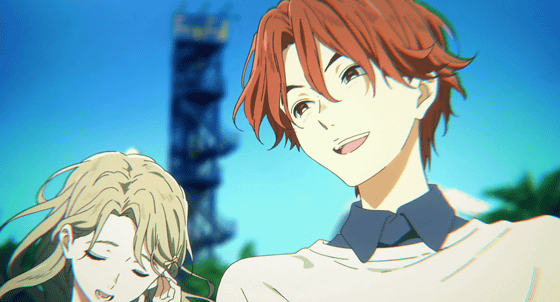 A subtle relationship between Masaya and Glass and the people surrounding it is drawn.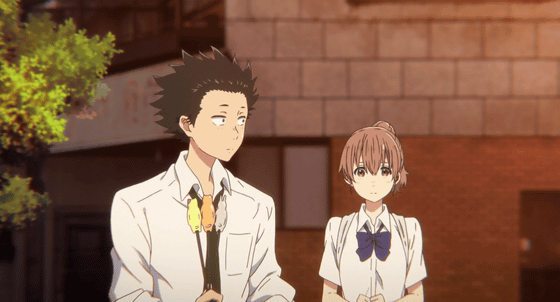 The original is Manga by Tadashi Today, at the Weekly Shonen Magazine Newcomer Award 2008, "Voice of praise continues at the selection meeting to the height of overwhelming directing power"We received high evaluation and received a selection.

After Taishi debuted in the cartoon version of Okata Dense novel "Mardock Scramble", it was remade in 2013 and published as an edition version, after which the weekly series was done. This series version is drawn to keep it within 10 volumes from the beginning after considering the whole composition from the start, and as planned, completed in 7 volumes published in December 2014. The 19th "Tezuka Osamu Cultural Award" New Revitalization Award sponsored by the Asahi Shimbun Inc., Takarajima "This comic is amazing! (2015 edition)" Otoco edition 1st place and etc. are acquired.

The movie is not a piece of episode of the original but cuts the original as well as reconstructing the whole well. The main part is over 12 hours in two hours. It should be seen that it was necessary to cut the development of all seven volumes to a certain extent and then condensed again with gyut and still needed 129 minutes. Therefore, even if you know the original or do not know it is a completely problem free work.

Not only in terms of "becoming like this if manga moves" by becoming an animation, it is a big change that sound comes in. Especially in this work where the glass which is the main character has hearing impairment, voice is an important element, and there are scenes such as the unexpected thought being conveyed to this which we are seeing.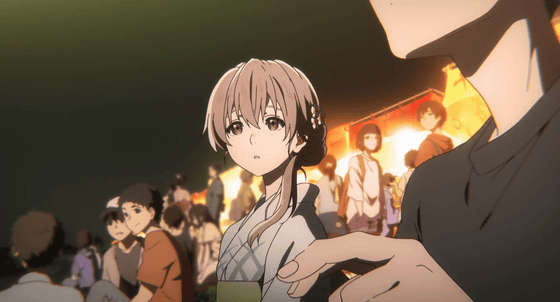 People who say "I dislike reading that character because I do not like that character" may be okay as there are some characters whose impressions have changed.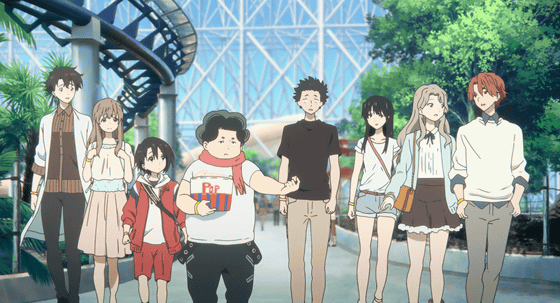 By the way, as a gift as a gift, the original story not drawn either in the original or the movie will be distributed "Movie" Shape of the voice "Special Book" which Daisui drew down for the first time in 2 years after the series finished.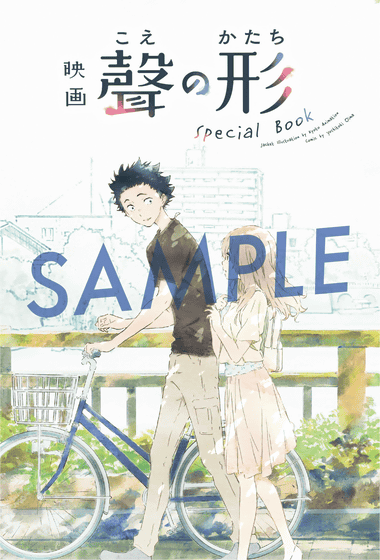 A sample of contents looks like this. The distribution period is from September 17 to September 30, but it ends as soon as it is gone.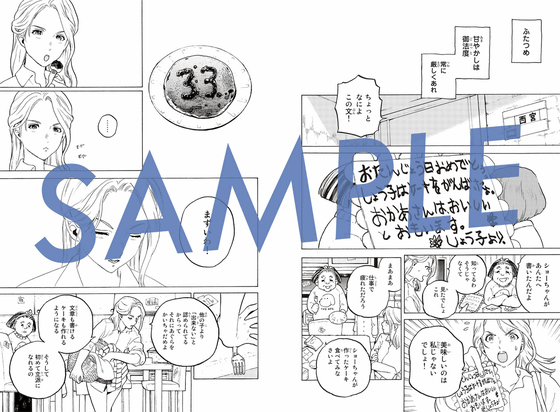 © Big now is good · Kodansha / Shape production committee of movie voice