Appear nearly "iPhone 7" predicted specs Summary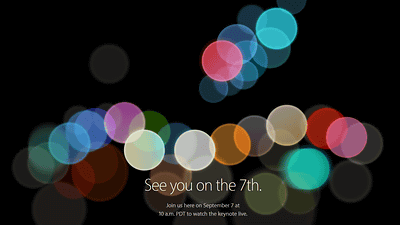 It is nearly impossible for Apple to hold special events announcing new products and new services every fall, and in the event it will be the latest model "IPhone 7(Temporary) "is expected to appear. Until now, rumors and expectations concerning various "iPhone 7" have been made, but Mr. Ming-Chi Kuo of KGI Securities analyst known by accurately forecasting details of Apple's hardware products "iPhone 7 "specifications at the same time.

Noted Apple analyst drops yet more iPhone 7 details | The Verge
http://www.theverge.com/circuitbreaker/2016/9/5/12797204/ming-chi-kuo-iphone-7-rumors

Mr. KuoAppleInsider·MacRumors·9to 5MacThe summary of the expected specs posted to, etc. is as follows.

◆ 01: 5 color expansion
Rose gold · silver · silver that is being offered on the existing iPhone is intact, instead of the space gray disappearing"Dark Black" and "Piano Black"It is said that it will appear. There is a possibility that the piano black will be limited in quantity, and it is expected that it will be limited to the iPhone with the biggest storage capacity for the first time.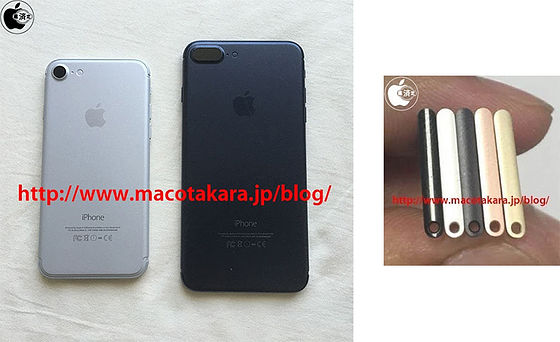 ◆ 02: Increase storage capacity
Apple sells 16 GB, 64 GB and 128 GB models of iPhone, but the storage capacity of the lowest model from iPhone 7 is "32 GB" and the maximum model "256 GB" also appears, The Wall Street Journal reports .

◆ 03: "iPhone 7 Plus" is a high spec model
"IPhone 7 Plus" carries not only a large display but also a dual lens camera, and RAM (memory) will become a high specification model of 3 GB which is more than 2 GB of "iPhone 7".

◆ 04: Dual lens camera system
The "dual lens camera system" expected to be installed in the iPhone 7 Plus is expected to include wide-angle lenses and telephoto lenses. Both have 12 megapixel sensors, and by combining two lenses, the function of "optical zoom"LytroIt is expected to be able to realize a function such as "focus on afterward" of a light field camera like that.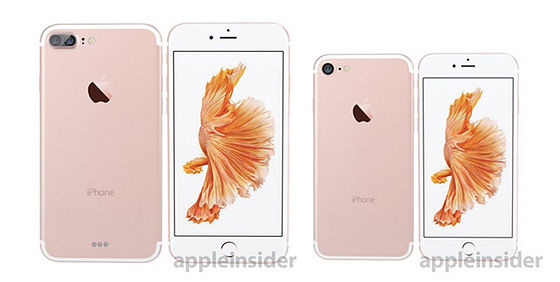 ◆ 05: Water resistance is added
The new iPhone is expected to add the same "IPX 7" class water resistance performance as Apple Watch. Meanwhile Apple Watch is immersed in water or taken a shower as "not waterproof"Not recommendedThat's why Apple does not know whether it officially announces "iPhone 7 is waterproof."

◆ 06: Discontinuation of headphone jack
With the elimination of headphone jack, Apple is expected to ship a connector to convert Lightning port to audio jack. Also, it is said that improving the performance of 3D Touch by utilizing vacant space by eliminating the headphone jack.




◆ 07: New type "A10" processor
From the A9 processor (1.85 GHz) installed in the iPhone 6 series, the A10 processor of 2.4 GHz or 2.45 GHz is expected to be installed in the "iPhone 7" series. The manufacturer is expected to be TSMC.

◆ 08: True Tone display
"IPhone 7" series will be the same "wide color gamut display" as the iPad Pro 9.7 inch model. In accordance with this, it is seen that it also corresponds to "True Tone display" which uses ambient light sensor and automatically adapts the color and brightness of the display according to the surrounding light.

◆ 09: LED light to 4 colors
It is said that the color of the LED light will be able to be switched in a total of 4 colors, "two-stage warm color system" and "Two-stage cold color system".

◆ 10: Stereo Speaker
The existing iPhone is a monaural speaker and one of the Lightning ports is a microphone, but there are possibilities that two speakers will be installed in the "iPhone 7" series.

◆ 11: Improved proximity sensor performance
The proximity sensor is changed from the infrared type to the laser type, and improvement of the response is expected.

◆ 12: FeliCa support
It is used for transportation IC and Osaifu-Keitai only for the Japanese marketPossibility to correspond to "FeliCa"It is reported about.

◆ 13: "iPhone 7" benchmark test
GeekBench has released the results of the benchmark test that is what "iPhone 7" before it appeared. This result shows that the performance of iPhone 7 is improved by 35% over iPhone 6s. However, one screenshot published by GeekBench knows that one is fake, this benchmark test is "It is a little more convincing than the last fake"9to 5Mac is also taken up as.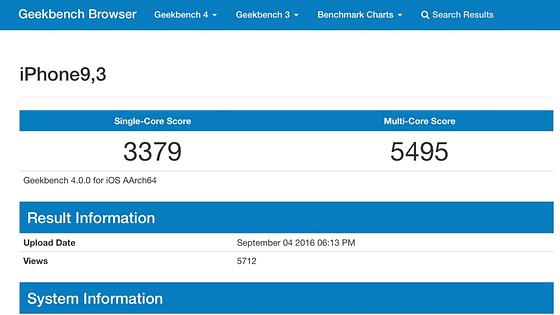 Whether these predicted specifications are correct or not will be clarified by Apple's special event which starts at 2 am on September 8 at Japan time. As GIGAZINE plans to update the information to be announced in real time, please look forward to it! At the top right of the pageTwitter·Facebook·Google+If you turn on the GIGAZINE official SNS account such as GIGAZINE and real-time notification function web push notification, you can receive updates as soon as possible.

Apple Events - Keynote September 2016 - Apple
http://www.apple.com/apple-events/september-2016/