A pen `` Cronzy Pen '' that can extract 16 million colors from a touch and extract 16 million colors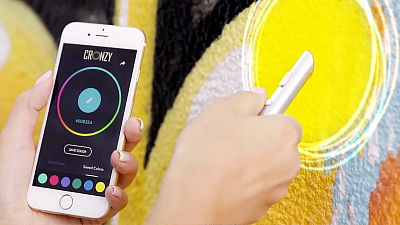 Cronzy Pen is a Cronzy Pen that works with smartphone apps to extract colors from touched objects and create 16 million colors with a single pen using CMYK ink.

Cronzy Pen can write in over 16-million colors!
http://cronzy.com/

You can understand what Cronzy Pen is like by watching the following movie.


CRONZY-YouTube
A woman sitting on a bench.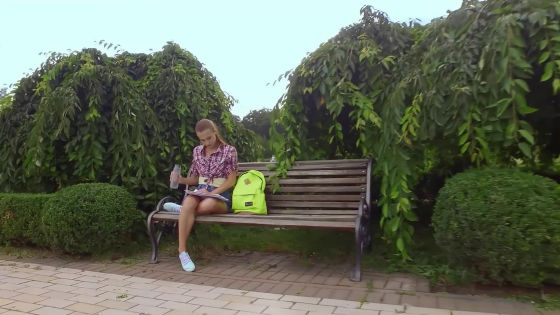 There is a line drawing that is not yet colored at hand.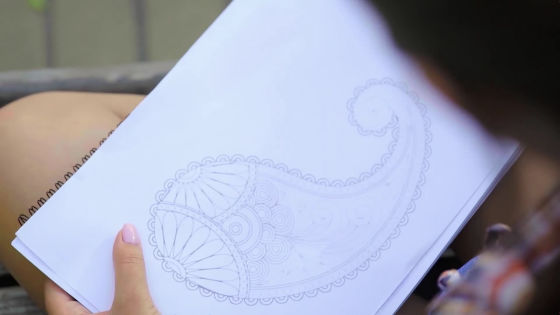 A pen is inserted into a woman's breast pocket.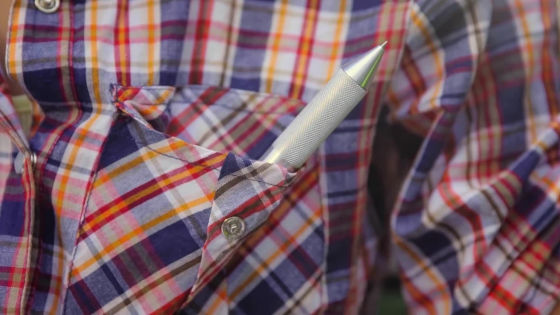 The woman who was thinking 'What color line art should I paint?' Smiled grinningly.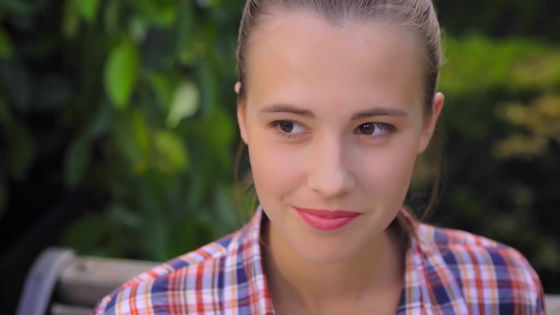 The woman came in front of a mural painted by a street artist.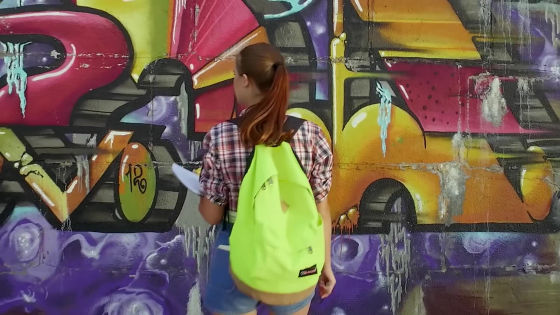 Then, press the bottom of the pen that was in the chest pocket against the wall and push the button on the side of the pen.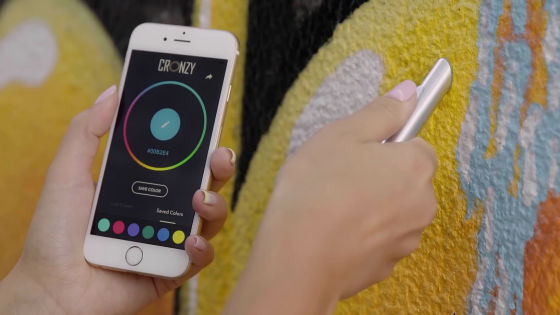 Then, the smartphone app recognizes the color of the illustration drawn on the wall. The color code is also displayed on the screen.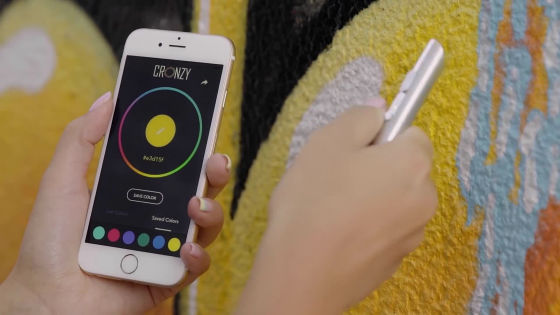 Tap the "SAVE COLOR" button.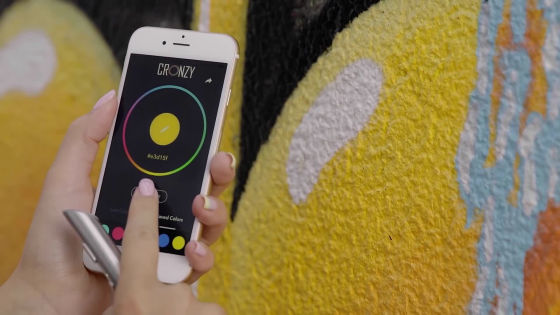 When you run a pen on paper ...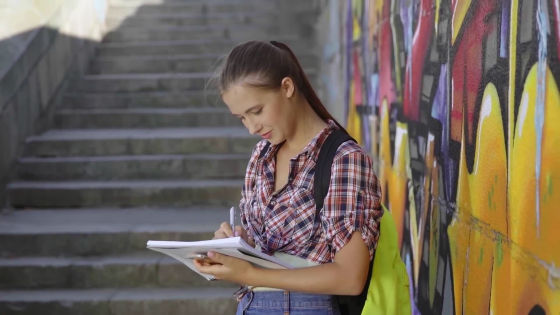 The same yellow color came out as the mural.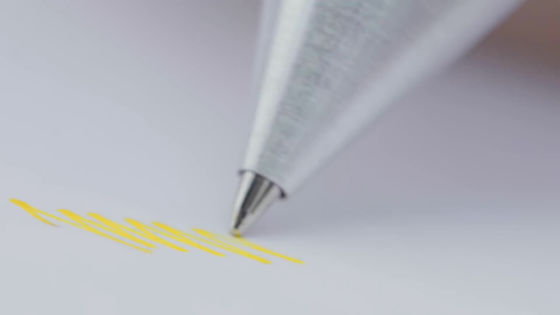 Then touch the red petals.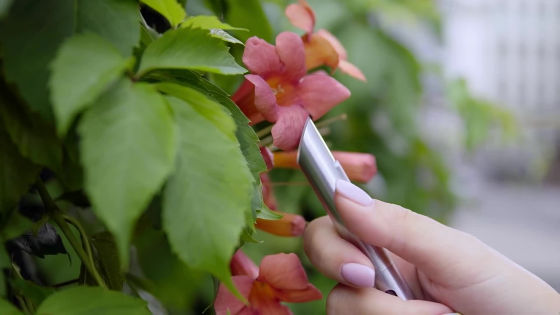 The same reddish hue as the petals appeared.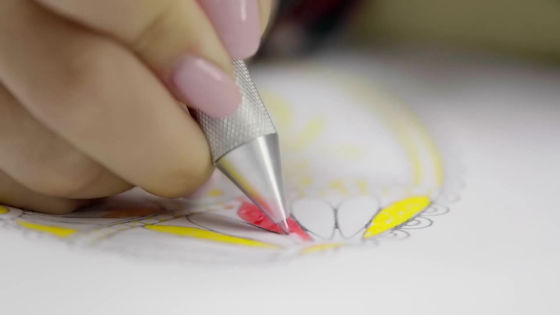 A girl coming out of a building with colorful balloons.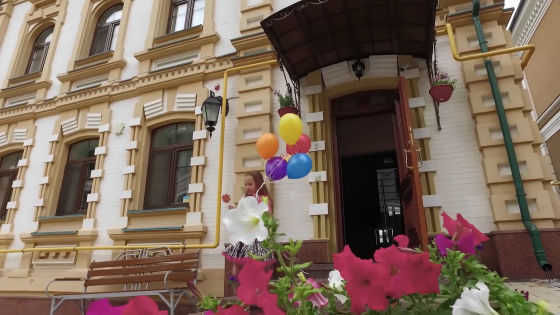 Touch the purple balloon with the Cronzy Pen ...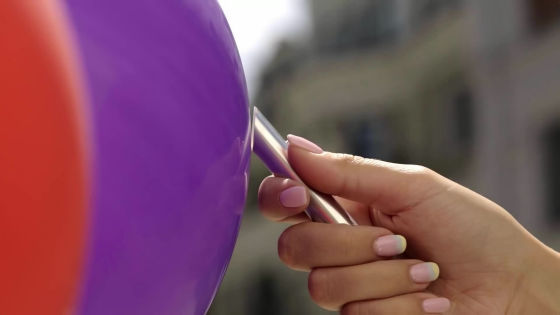 Pen ink looks like this.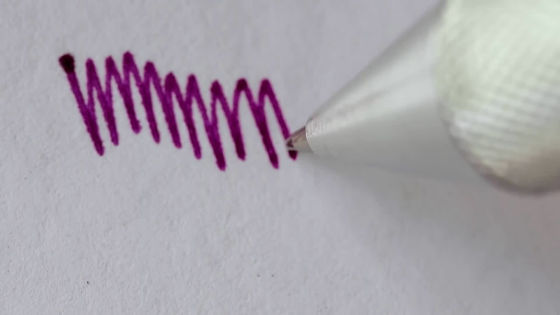 Furthermore, when reading yellowish green ...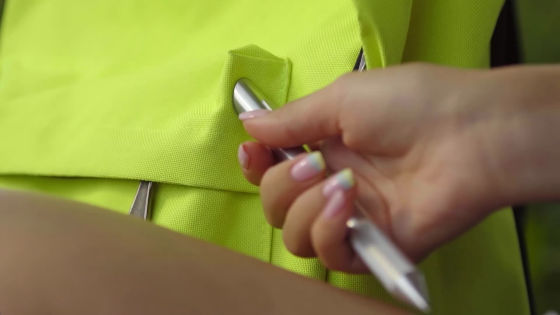 Yellow-green color is displayed on the smartphone app.



Touch the color wheel here ...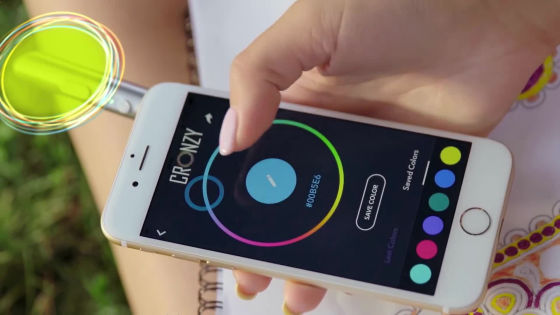 If you adjust from yellow-green to blue, the blue information adjusted in the app will be sent to the pen.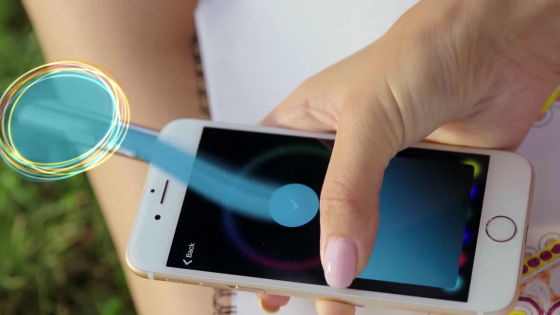 In this way, you can use any color you like other than the color you touch and read.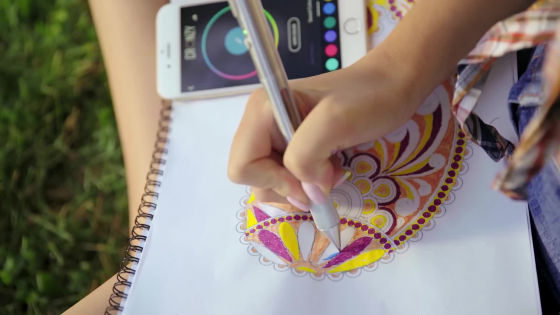 In addition, a woman who turns the nib around.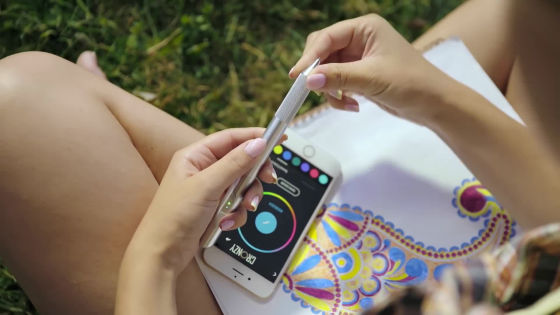 The nib seems to be easily replaceable.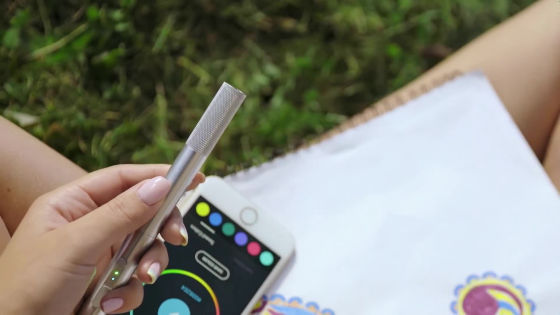 Change to a thicker nib than before and sign the work to complete the illustration.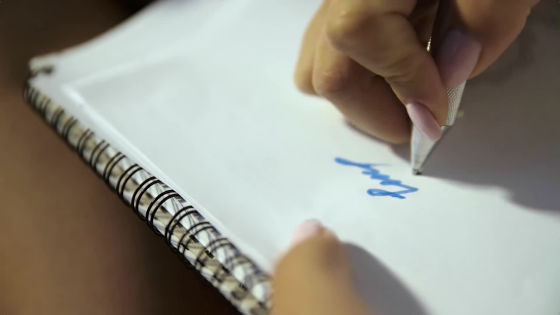 Cronzy Pen is available in black and silver at the time of writing the article.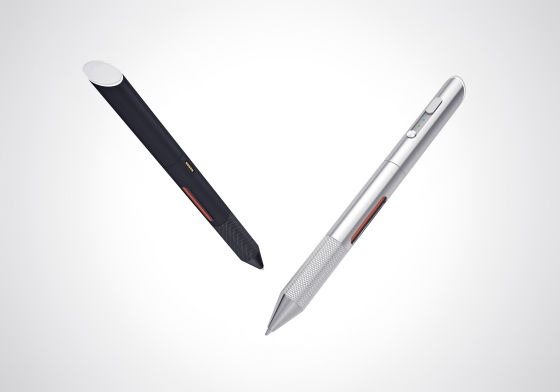 When disassembled, it has the following structure. It is equipped with an RGB sensor, Bluetooth, and ARM Cortex-M3. The operating time that can be charged once is 7 hours, and the ink is composed of cyan, magenta, yellow, black, and white.



It is 170mm long x 13.5mm in diameter and weighs 95g. On the side, there is a window for checking the ink level, an on / off button / ink supply button, an on / off indicator, a Bluetooth indicator, a scan button, and a charging connector.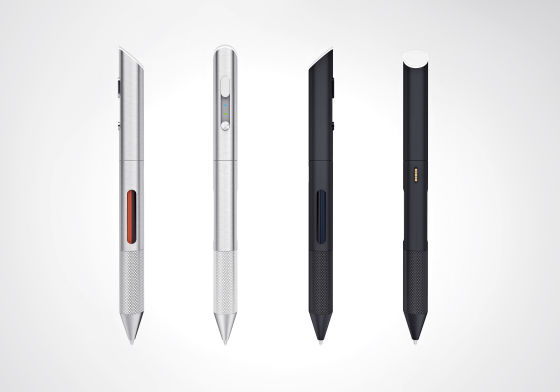 It 's like this in my hand. This is silver ...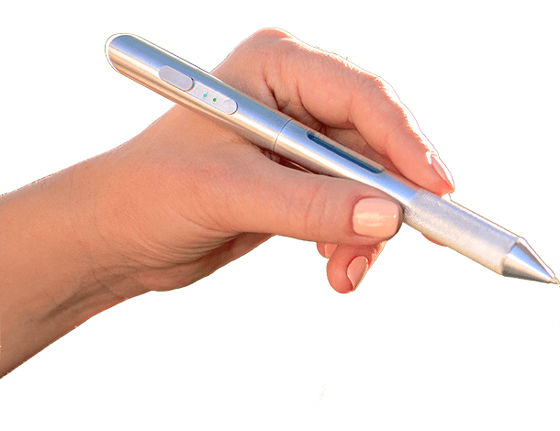 This is black.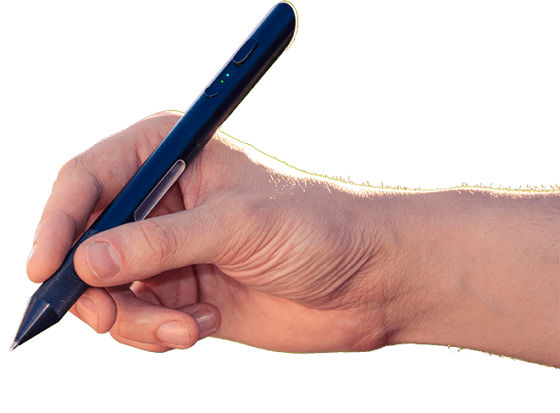 There are five types of nibs: fountain pen type, 0.7mm, 2mm, 3mm, and a pen like a marker.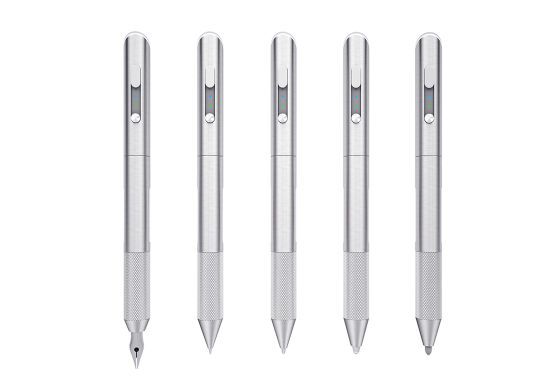 The Cronzy Pen is a set of a pen body, charging case, charging adapter, five types of pen tips, and two ink cartridges.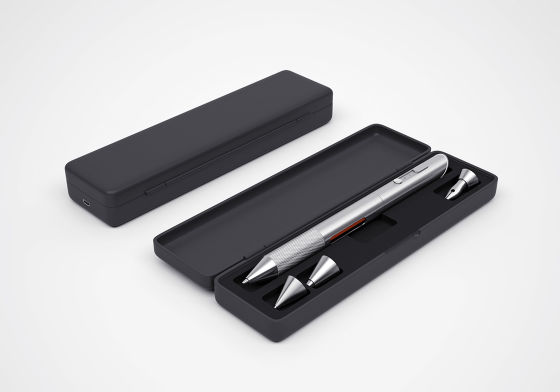 In addition, Cronzy Pen is looking for funds for commercialization at Indiegogo, a cloud funding platform at the time of article creation. The target amount is 200,000 dollars (about 20 million yen), and has already succeeded in collecting over 117,000 dollars (about 12 million yen) when 24 days are left until the deadline. If you invest 219 dollars (about 22,600 yen), you can get one set of the above Cronzy Pen when commercialization is successful. This is about 80 dollars (about 8300 yen) cheaper than the actual sales price. There is no shipping fee for shipping to Japan.

CRONZY Pen-Over 16-million colors in your pocket | Indiegogo
https://www.indiegogo.com/projects/cronzy-pen-over-16-million-colors-in-your-pocket-art-gadgets/