Copy guard "Denuvo" which was the strongest fort for pirated game is broken in a week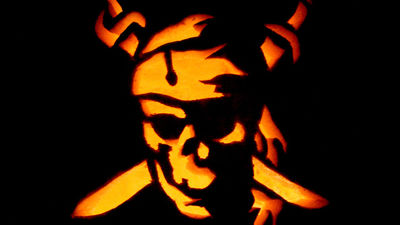 ByWill Lion

Pirated copies of copying, distributing and distributing without permission to the right owner are rampant in the industry such as music CDs, games, movies. In the game industry is said to be the strongest copy guard "DenuvoAlthough there was a copy protection technology called "Denuvo", there was a situation in which the game guarded by Denuvo was broken through in a week from the launch.

Denuvo Weakens After 'Inside' Gets Cracked in Record Time - TorrentFreak
https://torrentfreak.com/denuvo-weakens-after-inside-cracked-in-record-time-160824/

Another Denuvo-protected game cracked just weeks after release | Ars Technica
http://arstechnica.com/gaming/2016/08/game-cracking-scene-speeds-up-efforts-against-denuvo-protection/

Denuvo is a copy protection technology developed by Austrian software company Denuvo Software Solutions GmbH. The game "Just Cause 3" which was introduced in December 2015 introducing Denuvo is still not cracked, and Denuvo is the strongest against hackers, as there are many games that are cracked before the release date and pirated. He stood as a fort.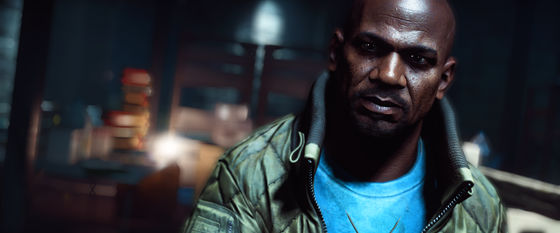 ByK putt

It seems that it is considerably difficult to break through Denuvo, and the founder of the cracker group 3DM trying to crack Just Cause 3 believes that "it is in the region where Just Cause 3 can be broken, but the evolution of the current encryption technology Considering from the tendency, I am worried that free piracy will be lost from the world within two years, "commentThe more you do. Rise of the Tomb Raider, which was introduced in 2016 with the introduction of Denuvo, took place in about half a year from the launch, but from the present situation that it is sometimes cracked before the release, it has been trekking for quite a long time I understand that.

However, the group CONSPIR 4 CY announced that it cracked Rise of the Tomb Raider in early August 2016, but this time the game just released in July "INSIDESucceeded to break through Denuvo introduced in "Succeeded to crack, began distributing the crack version INSIDE.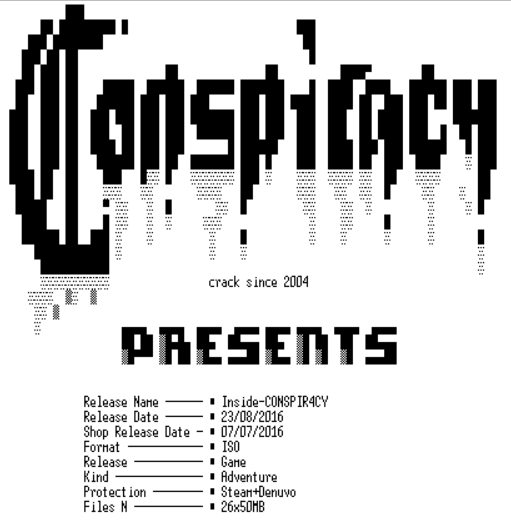 Although it is difficult to stop the current situation that any released games will be cracked, the important thing in this one case is that the period from release date to cracking is abnormally shorter than before. According to TorrentFreak of IT related media, one member of the cracker group Voksi who is trying to crack Denuvo is clear that "CONSPIR 4 CY can crack Denuvo.They have a way to break through at least the current version of Denuvo The technology which was installed in INSIDE is the latest version of Denuvo, and pirated version of every game with Denuvo will be released in the future, "he said. As CONSPIR 4 CY crashed INSIDE's Denuvo, Denuvo of other games will be broken and there is a possibility that pirated edition will appear.

In addition, members of the cracker group Voksi predicted that CONSPIR 4 CY was actually cracked by INSIDE in about two weeks. It seems that there is a possibility that the fact of crack was hidden until the August 23, which is the release date of the latest game "Deus Ex: Mankind Divided".

It was "Denuvo" where the cracker group was rooted, "Pirated games might be gone within two years", but the situation has turned around.