Xperia list that Sony can update to Android 7.0, public dissatisfaction on dissatisfaction with no Z3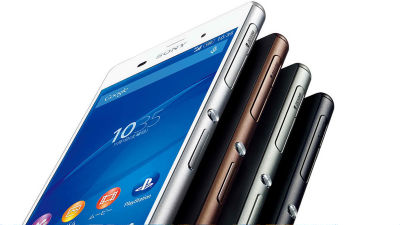 Android 7.0 Nougat releasedIt has been delivered mainly to the Nexus series. Sony also announced models compatible with Nougat in the Xperia series, but as the Xperia Z3 which has not passed 2 years since its release has dropped out, the voice of disappointment is rising from Xperia users.

Sony Xperia and Android 7.0, Nougat | Sony Smartphones
http://blogs.sonymobile.com/2016/08/23/sony-xperia-and-android-7-0-nougat/

Sony has updated the Android 7.0 Nougat update compatible model, "Xperia X Performance"Xperia XA Ultra"Xperia XA"Xperia X"Xperia Z5 Premium"Xperia Z5 Compact"Xperia Z5"Xperia Z4 Tablet"Xperia Z3 +"We officially announced. By the way, Xperia Z3 + and Japan are "Xperia Z4It is a terminal sold as.

In this list, "Xperia Z3"There is no such thing as being shocked mainly by overseas users. Because,Xperia Z3 was the only terminal Sony had provided a preview version of Android 7.0Because, everyone of Xperia Z3 users thought that Android 7.0 was also offered to Xperia Z3.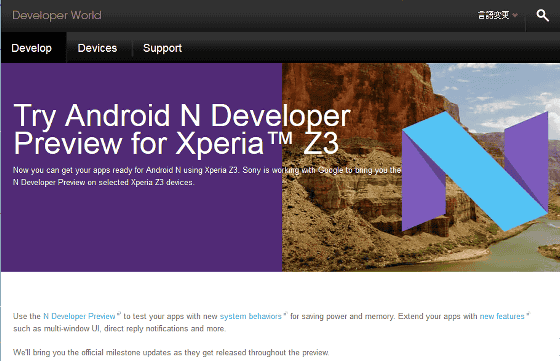 The content of Android 7.0 officially released by Google is exactly the same as Developer Preview. Therefore, there is a question of why Xperia Z3 has dropped out of list. Also, as Xperia Z3 is a terminal less than 2 years from the launch, we are dissatisfied with Sony which does not upgrade to the latest Android.

Since the above list is a global model to be sold overseas, even models of the same name sold in Japan from DoCoMo, au, SoftBank 3 careers, even if they are on the list Android Please note that it is not always possible to upgrade to 7.0.