"IPhone 4S" is released from KDDI, SOFTBANK's monopoly collapses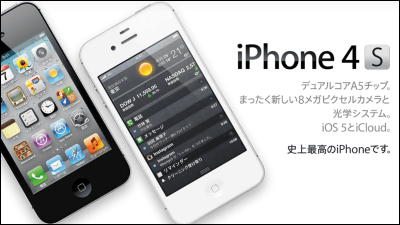 EarlierApple officially announced the iPhone 4SIn Japan, it is confirmed that it will be released from two companies, KDDI and SOFTBANK MOBILE.

Apple's official page. Product description of iPhone 4S has already been posted.

Apple - iPhone 4S - The best iPhone ever.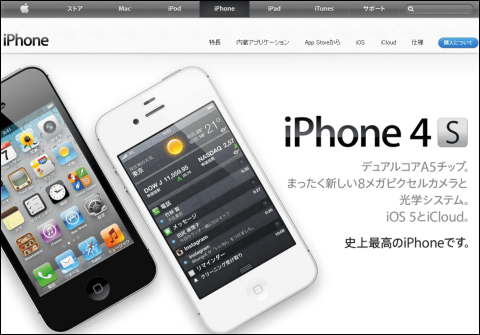 At the bottom of the page,From Softbank and au. It was released October 14th.The letter "is written. Exclusive sales of SOFTBANK MOBILE, which lasted for a long time, is now complete.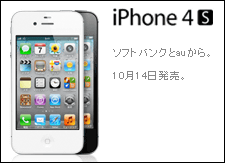 2011/10/05 5:17 Addendum

The reservation start date was written on the official website.

Apple - iPhone - To buy an iPhone
http://www.apple.com/jp/iphone/buy/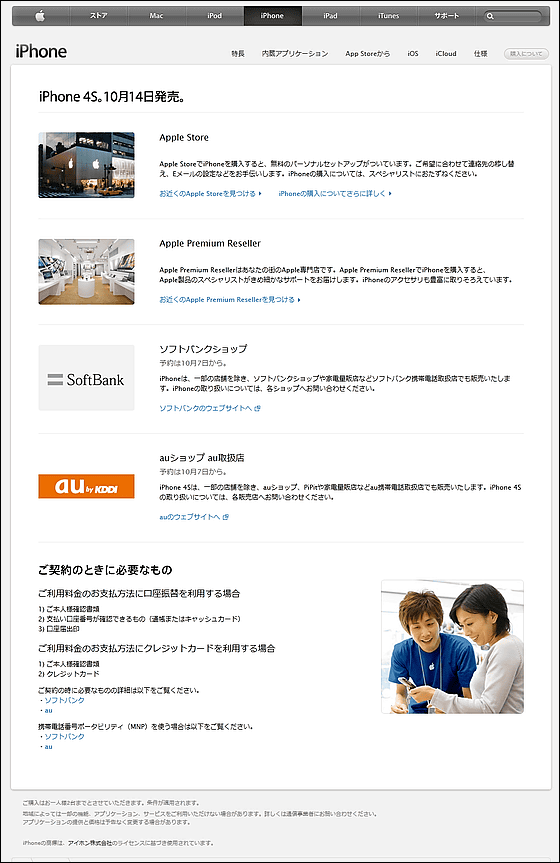 Both of them will start reservation from Friday, October 7th.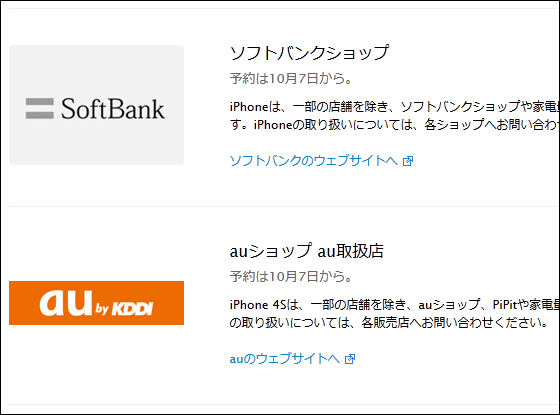 · Next article
I looked back on the strategy until KDDI became the only carrier to handle Android, iPhone, Windows Phone - GIGAZINE
in Posted by darkhorse_log