A refreshing sourness has drank Starbucks '' Mango Orange Frappuccino '' that enhances coolness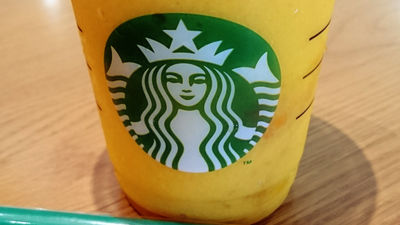 Starbucks has mixed Orange and Mango as a new product in August "Mango Orange Frappuccino"Because it was that it was issuing for a limited time, I went to cool to survive the still hot day.

Mango Orange Frappuccino R | Starbucks Coffee Japan
http://www.starbucks.co.jp/beverage/frappuccino/4524785302280

When a cool drink banner using Orange appears at the shop and thinking "Oh, this?", This is from July 15th "Crash Orange Frappuccino"was.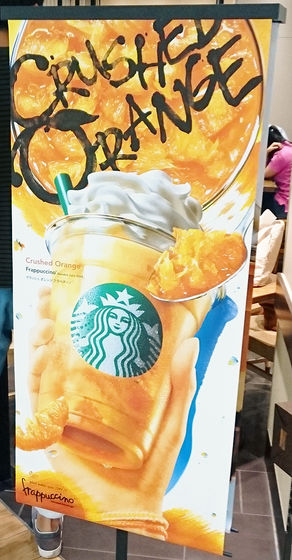 Your "Mango Orange Frappuccino" was written on the handwritten blackboard. The size is single and 572 yen including tax.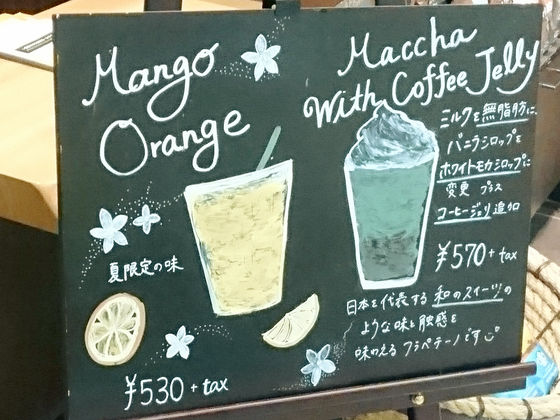 The whole is a rich orange color, but it is slightly spotty.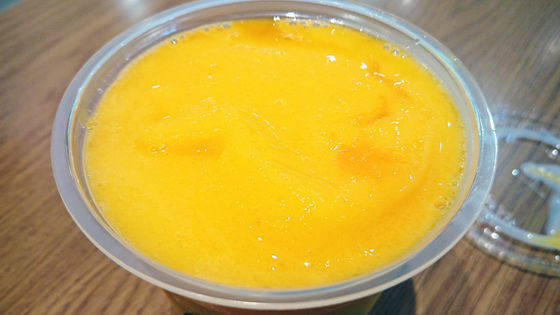 The vivid shade of appearance makes mango yellow color strong. However, there is orange flesh in between ice.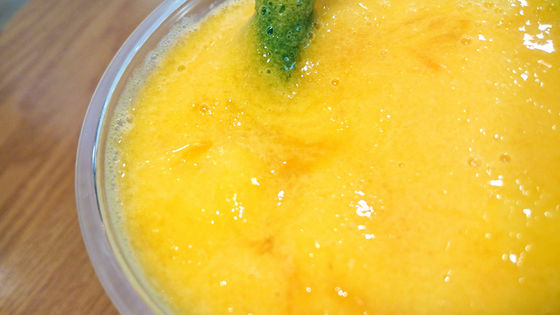 After the sweetness of Mango Frappuccino, the orange pulp steadily enters the mouth, a fresh acidic flavor spreading in the mouth, different from oranges. For this reason "feeling after drinking" is very refreshing and refreshing, the sticky sweetness etc. scarcely remain in the mouth.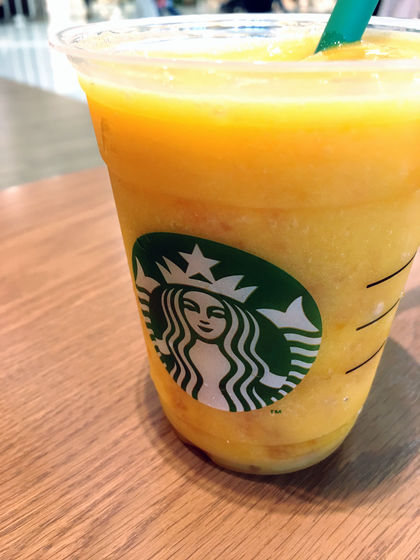 However, as Frappuccino is cold to the quinquin, and the indoor shop, the cooler is working on the guns, so if you are drinking relaxedly it will be chilled from inside and outside of the body and the feeling that this wants a warm one is with Muku Muku I am getting ready. As for the size, it seems that I can not see much in the plastic cup, but since it is contained in a large amount, it is an item I would like to drink in hot weather such as terrace seats and parks rather than drinking relaxedly in the store.