Americans eat not "breakfast" but almost "dessert"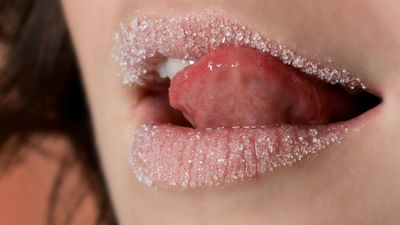 ByJeanny

Chariderman who traveled all over the world, in the United StatesI saw the reason why Americans are getting fat by watching a large number of grocery productsI wrote an article. However, it may be in breakfast which is expressed as "dessert".

Let's face it - American breakfast is really dessert - YouTube


"What we call" American (breakfast) "...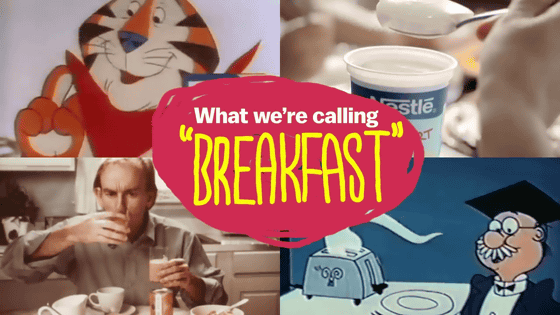 The picture starts from a shocking sentence "It is almost" dessert "."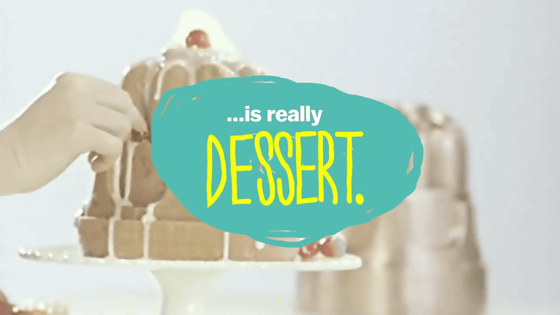 The first thing came out was Dunkin Donut's "Lemon, Poppy, Seed, Muffin" and Chewing Candy's "Skittles." Muffin is classified as "breakfast", Skittles is classified as "sweets", but "sugar content" is the same at 46 g. This is an amount equivalent to 9.3 cups of sugar in a teaspoon.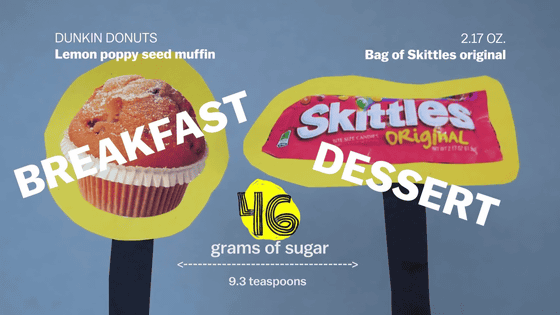 Tiramisu from Italian restaurant · caraba is "dessert", Starbucks' chai latte (about 450 g) is "breakfast", but its sugar is 40 g of tiramisu and 42 g of chai latte.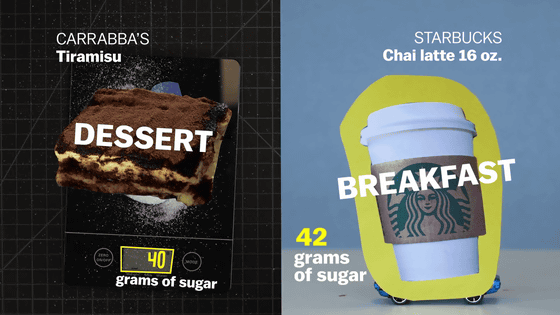 McDonald's fruit & maple oatmeal is 32 g sugar, sweet maker · Keebler peanut butter cup cookie 6 sugar 30 g. But oatmeal is breakfast and cookie is dessert.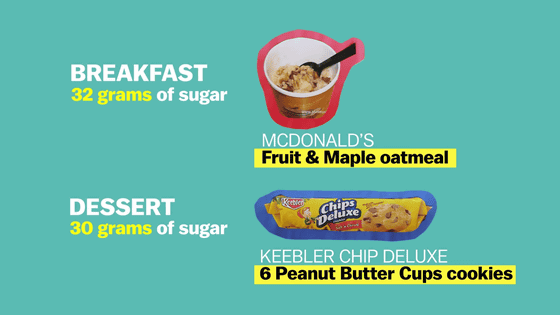 "Dessert" coconut, cream, mini, pie is 25 g sugar, "breakfast" granola is sugar 27 g, here also sugar is more breakfast.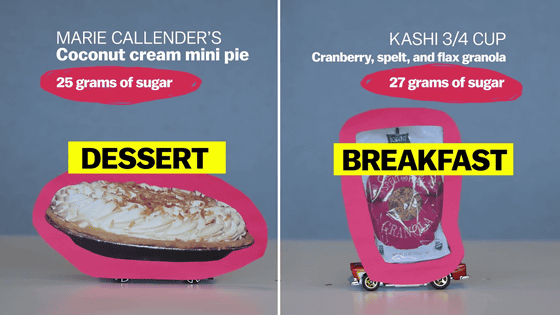 Tropicana's 100% orange juice came out before as "I am breakfast!"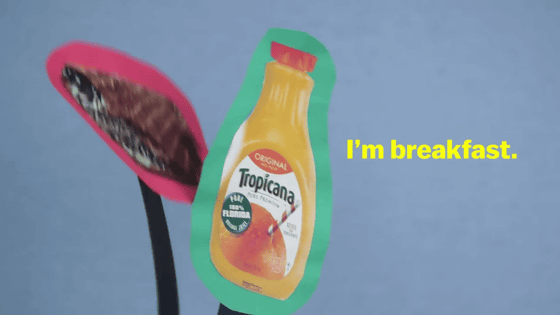 "Stop it, because we are both desserts" is chocolate octopus stopping.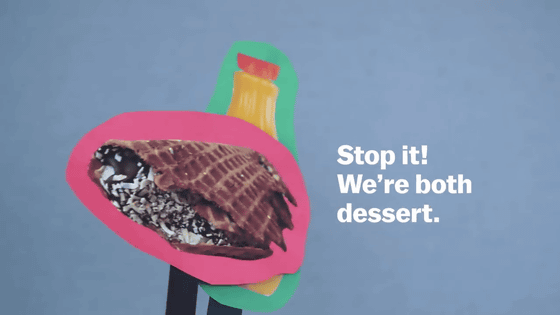 Orange juice complained that "I understand, why to me, why?"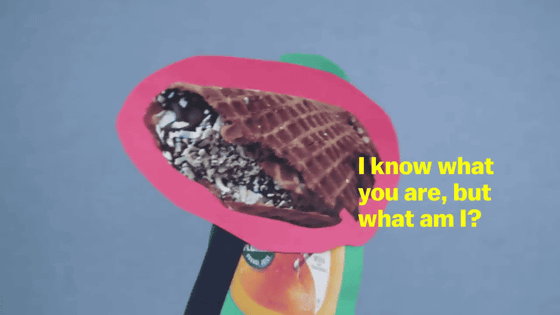 However, looking at the results, the sugar content is 22 g, the same for the teaspoon of 4.5 cups. I think that it is somewhat also to the claim of chocolate octopus.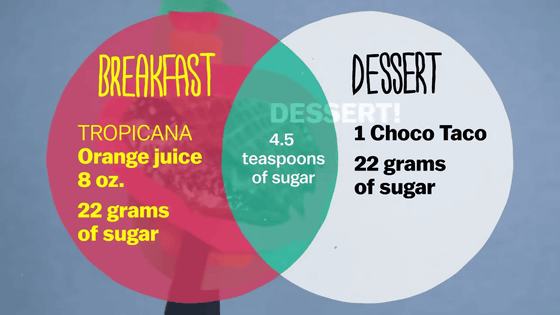 Furthermore, even after this it is divided into "desert" and "breakfast", but menus with the same sugar content will appear one after another. The top is dessert chocolate pudding, the bottom is breakfast raisins · bran.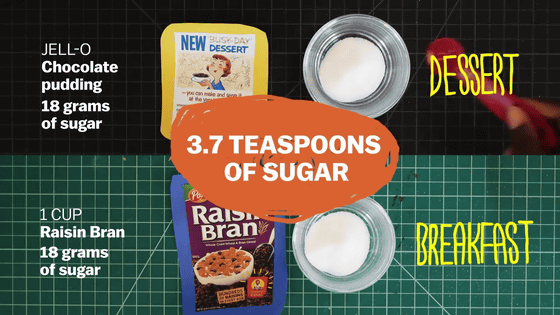 Blueberry · Greek yoghurt and ice cream half cup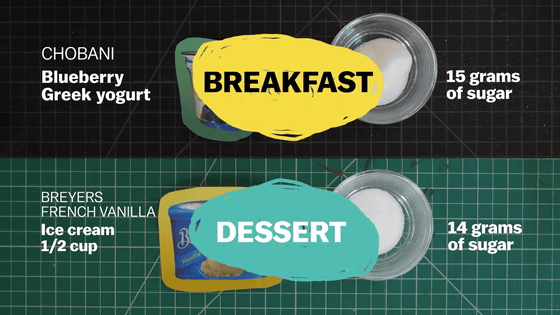 Four cookies and cherry cereal bar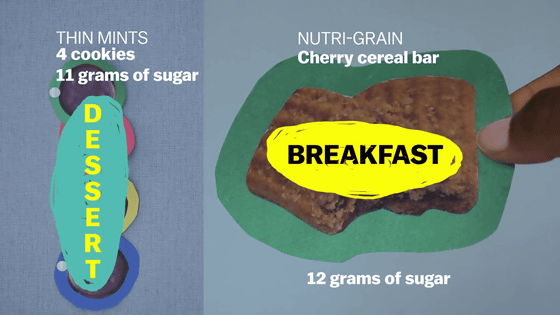 What you see by looking like this is that too much sugar is contained in the meal.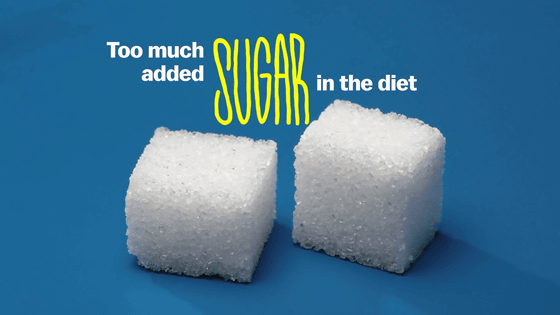 Too much sugar causes caries, obesity, heart disease, malnutrition.



For this reason, in the latest "Dietary Guidelines for Americans" ......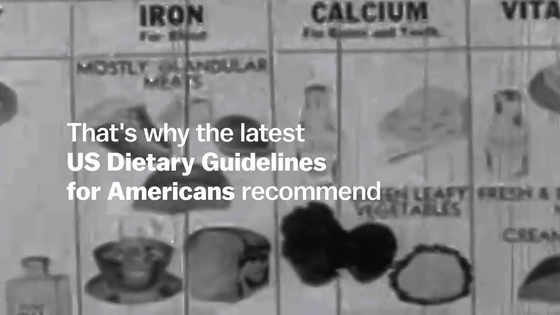 The ratio of sugar in meal is recommended to be up to 10% of the calorie consumed per day by a person.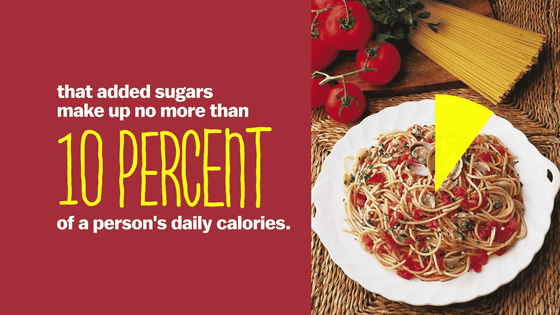 The picture was only for American breakfast and dessert, but people who usually take sweet buns and sweet drinks for breakfast are cautioned to take sugar too much.