I want to drink in the hot summer Orange's fresh sweet and sourness I tried outstanding Starbucks "Crush Orange Frappuccino"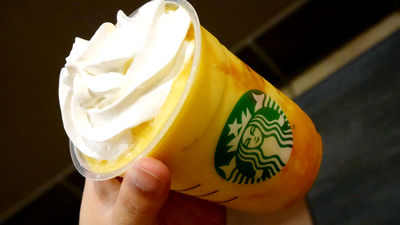 Although the severe heat exceeding 30 degrees is recorded all over the country, rich Frappuccino rich using sweet and sour oranges perfect for such hot summer "Crash Orange Frappuccino"Starbucks sells from 15th July 2016. I was drinking Starbucks immediately because it is supposed to be an irresistible drink for Orange love using three kinds of oranges, Navel Orange Mandarin Orange and Valencia Orange.

[New product information] Crash Orange Frappuccino® | Starbucks Coffee Japan
http://www.starbucks.co.jp/cafe/

Press Release (2016/07/05) | Starbucks Coffee Japan
http://www.starbucks.co.jp/press_release/pr2016-1774.php

I tried Starbucks to drink "Crash Orange Frappuccino" at once.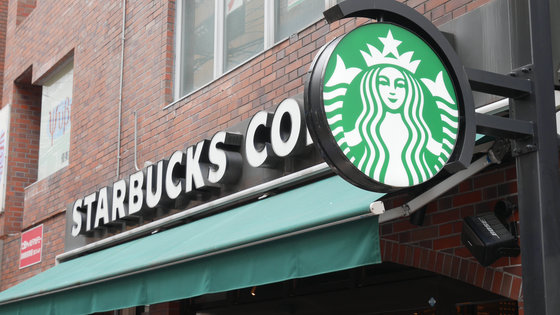 At the store found a signboard advertising "Crash Orange Frappuccino".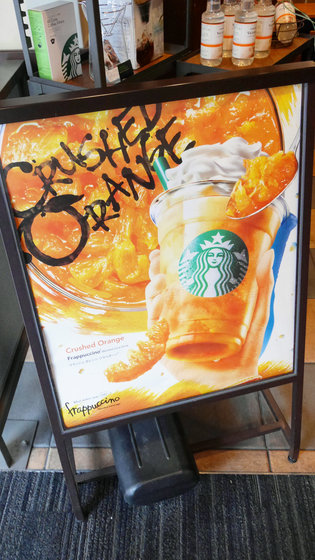 "Crash Orange Frappuccino" with plenty of crash oranges. The size is Tall only, the price is 610 yen without tax.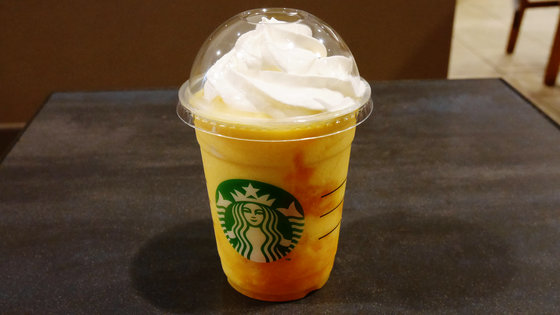 Looking at the side of the container, it is divided into a thin orange base drink part and a dark orange chopped orange & orange source part.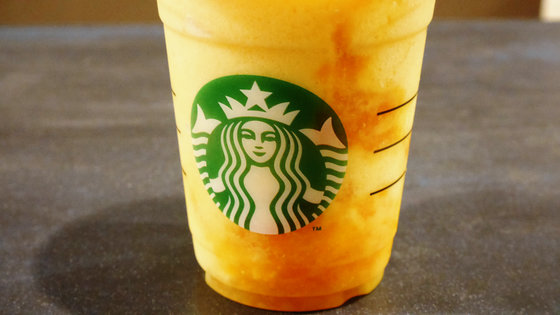 Tall size containers are about this size compared to iPhone 6.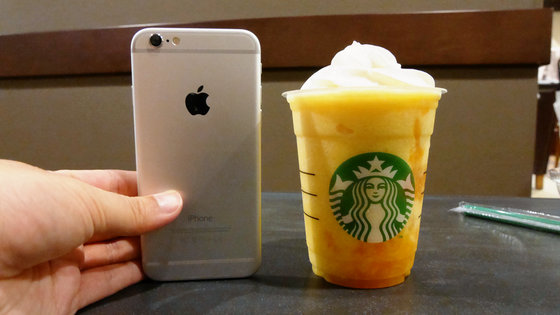 So when you actually drink it, the thin orange drink on the base is finely crushed ice and sweet and sour orange flavor is perfect for summer Very refreshing taste. What is used for this drink is Navel Orange and Mandarin Orange, there is freshness as if you are drinking sweet and sour frozen oranges.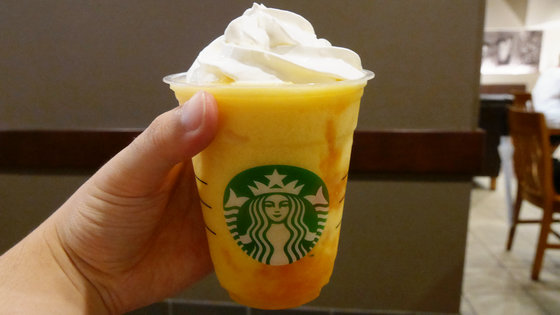 On the other hand, the navel orange is used for the dark orange orange fruit sauce part and the orange fruit is cut as it is. A gentle mellow sweetness and a slightly sour taste are very rich flavors, you can enjoy the elegant flavor with sweetness that is more moderate than the base drink.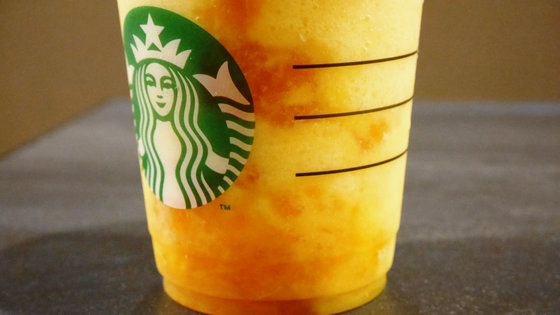 The top of the drink is served with whipped cream, which gives a mild flavor to the accent and exquisite harmony.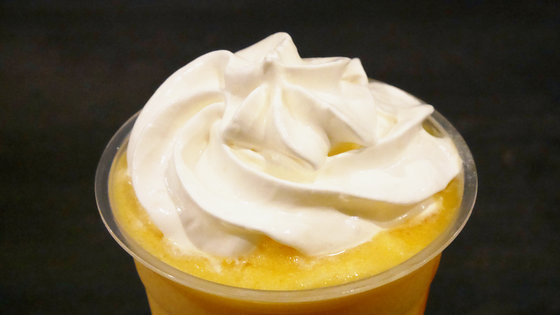 In addition, the attached straw has a thick drinking mouth, so that it can be drunk through a straw firmly in orange of a mackerel.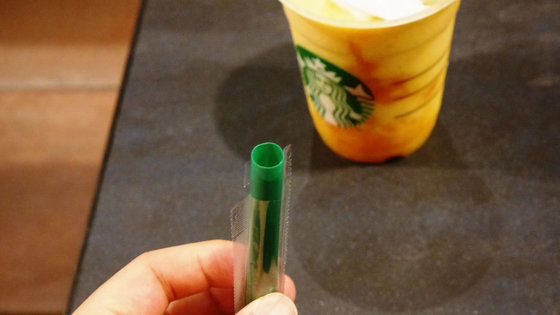 When a little time has passed since I started drinking, the orange pulp sinks to the bottom of the drink, so it seems good to drink while stirring firmly.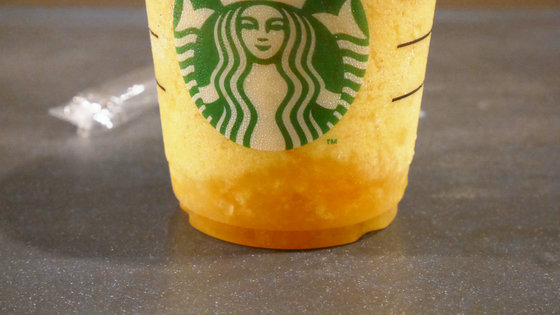 In addition, "Crash Orange Frappuccino" is limited-time sale from July 15 (Friday) 20 August (Wednesday) to August 31 (Wednesday), and the price is 610 yen, excluding tax.