I visited a newcomer animation production company "Eimon" which was born and is less than one year old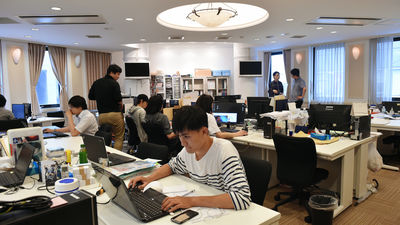 In October 2015, a new animation production company "Emo (Picture)"Was born. Although it is common to see that new producers and staff of existing animation production companies independently establish a new studio, unlike this example, the picture dream is different from this example in that Shanghai Pictorial Culture Propagation Co., Ltd., founded in Shanghai, It was created as a Japanese subsidiary.

This time I visited paintings, saw what kind of place, and I have asked various people about the story of the publicity.

Emi Co., Ltd. | Dream (Emon) Co., Ltd.
http://www.haoliners.jp/

Drawing Corporation (Official) (@ tokyo_emon) | Twitter
https://twitter.com/tokyo_emon

The location of the picture dream is 1-32-1 Kichijojimoto cho, Musashino-shi, Tokyo. Take the central exit of JR Kichijoji Station to the north and about 2 minutes to the east along the elevated JR Chuo Line.


This is a 5 - story building on the corner, this is a picture dream. In the front of the building "Banquet of the Shogun's StarsDVD first volume release announcement. On the floor, it is a huge advertisement of 3 floors, which can be seen well from the center line.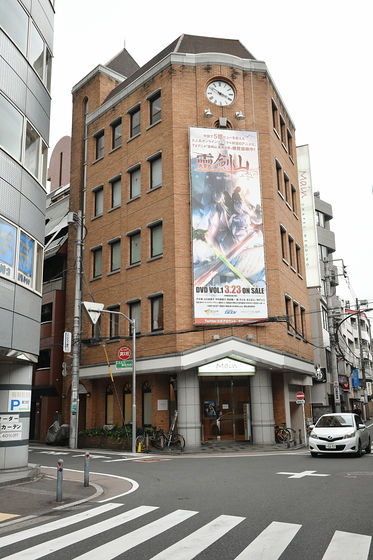 On the front of the building, above the entrance there is the letter "CHAPEL PHOTO WEDDING Main" because this is because the signboard etc of the company that was in front of the picture dog remains intact, just during the visit it is undergoing renovation work It was.



For the sake of clarity, there was an anime poster at the front entrance and a nameplate "Emo Co., Ltd.".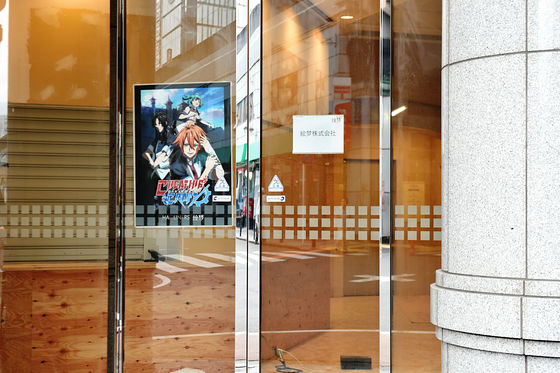 The first floor is just undergoing renovation to the reception desk.



When construction was over it was no longer seen, it was a valuable timing visit.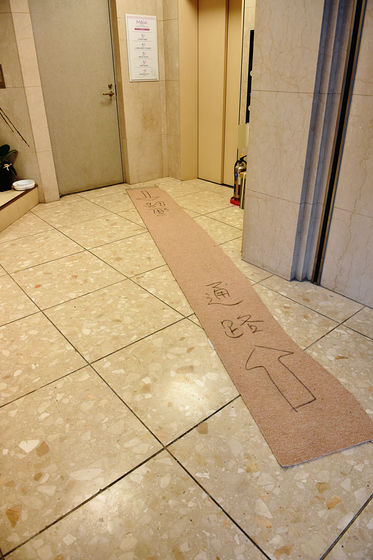 There was a signboard of "HAOLINERS ANIMATION Picture dream" which seems to be the front planned schedule.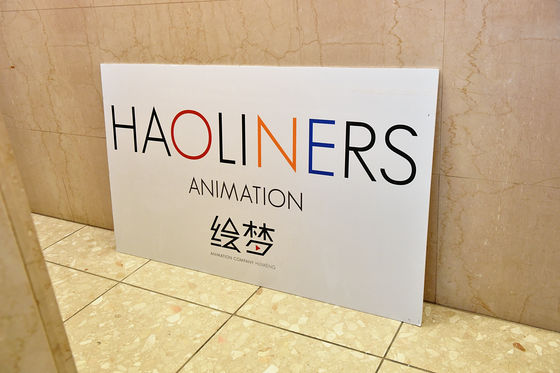 The second floor is the office of the production department.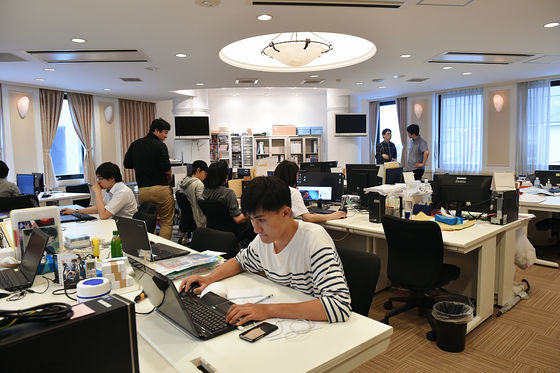 Interior decoration etc which does not get in the way of using as office is left intact, so the lighting fixtures were very fashionable.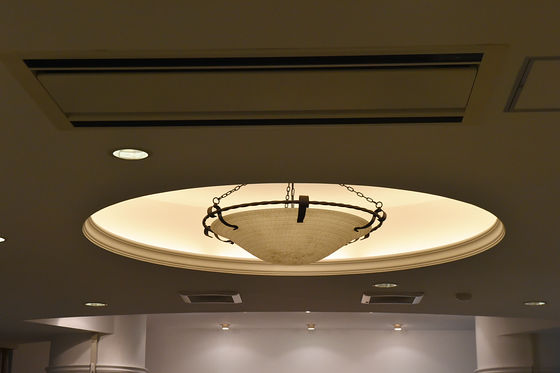 Meeting space also on the second floor.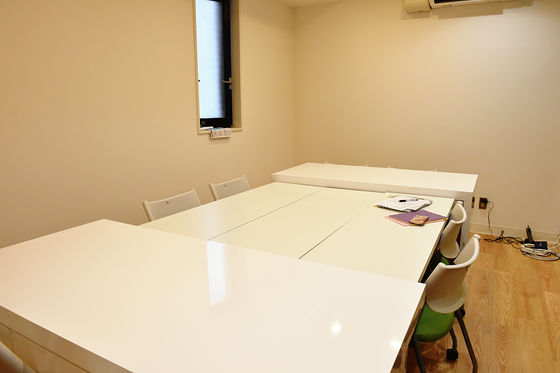 There is a drawing department on the third floor, but now that exactly how many people are working with Bali Bali, I was allowed to see from outside the door. It seems that it was originally a photo studio.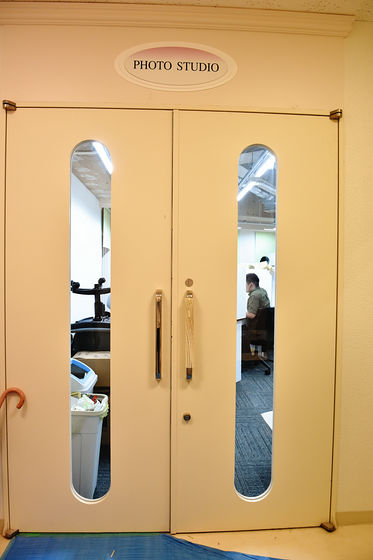 There was a chair and desk with a chair inside. Each desk had blindfolds and was able to concentrate on work, but when I got up, it felt like I could almost look around the office.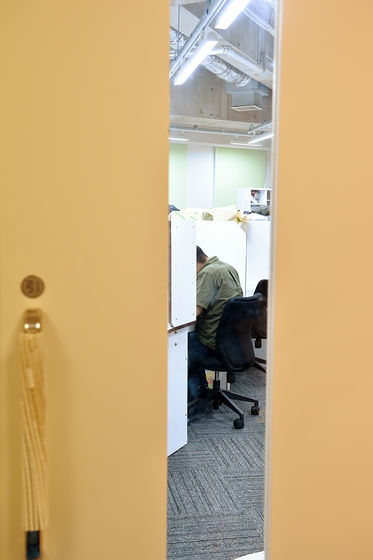 It is said that a 3D company will enter the 4th and 5th floor, and now the renovation work was proceeding. By the way, on the outside of the stairs there is a stained glass like the former chapel, which will be left after the refurbishment. It is likely to be a stylish office building.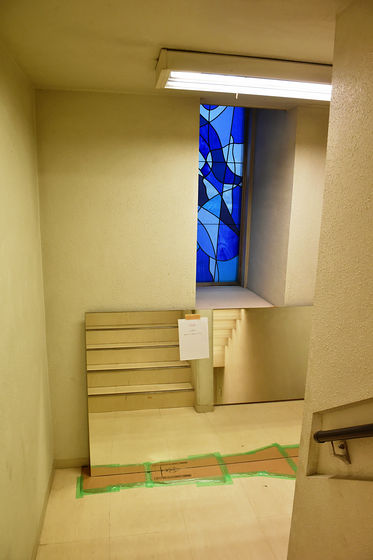 Following the introduction of the inside of the company, I asked Mr. Nanao Yayonaga, who is in charge of public relations, various stories about the company and about the work.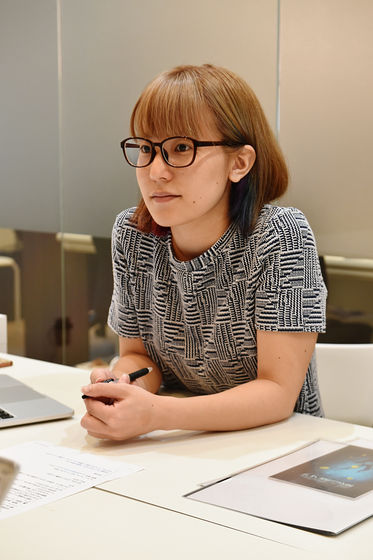 GIGAZINE (hereinafter, G):
I had you show me inside the building earlier, but I would like to continue to talk about the company.

Emo Yukin Co., Ltd. Public Relations Yanagi Yanaga (hereinafter, Yayunaga):
Thank you. Following our company, we will start with representative director Lee Rang Ry establishing "HAOLINERS STUDIO" in 2013 under individual name. The following year, "Shanghai Pictorial Culture Propagation Co., Ltd." was founded in 2014, and animation brand "Eimori animation" was launched. Our picture dream animation is organized in Japan.

G:
"Picture" is a slightly strange name, is not it?

Yayasuna:
Writing the word "dream" in simplified form means "dream", meaning "painting a dream" with "picture dream".

G:
I heard that many works are being developed with the brand "HAOLINERS".

Yayasuna:
Generally, 80% of Chinese net animation in China is created by a picture dream. Unlike TV animation, the viewers are mainly around 15 to 35 years old.

G:
This "HAOLINERS" brand will be entered into Japan at last "the one out under the outcast" where the broadcast begins in July 2016.

TV anime "One Man Down" Official Website
http://hitorinoshita.com/

Yayasuna:
The original is a web comic in China. There is an impact where zombies come out, but it also includes elements of ESP ability battle items, and it is a popular work exceeding 300 million PV in the field.

G:
300 million! The digits are different from the beginning ... (lol)

Yayasuna:
As China still has a large population, even if only 10% of people in the whole population see it going beyond 100 million PV, the units are different from Japan.

G:
I feel that the common sense I have does not work at all. I think there are many works over there, is it a popular work among them?

Yayasuna:
We are planning animation planning by selecting from among popular works.

G:
For this work, it does not mean "I brought animation that has gained popularity in China to Japan", is not it?

Yayasuna:
Yes, it is simultaneous during the day. In Japan there is a broadcast by TOKYO MX, but distribution is mainly in China.

G:
Oh, are you at the same time?

Yayasuna:
Also in JapanInternet distribution is done at various sitesIt was decided that.

G:
This is glad, is not it? As a matter of fact, there are deviations in the broadcasting time and the broadcasting date by the broadcasting station, and there are things like "I'm excited ahead of time on Twitter!" (Laugh)

Yayasuna:
I hope many people will get excited.

G:
When you see the booth at AnimeJapan, "Silver grave protection(Gin guardian) "has become the main exhibition, we asked the story that we plan to send out the work one by one.

2016.03.16 "Tomb guard of silver" animation start! Anime Japan2016 Exhibition
(PDF file)http://www.haoliners.jp/EMON_files/press_2016animejapan.pdf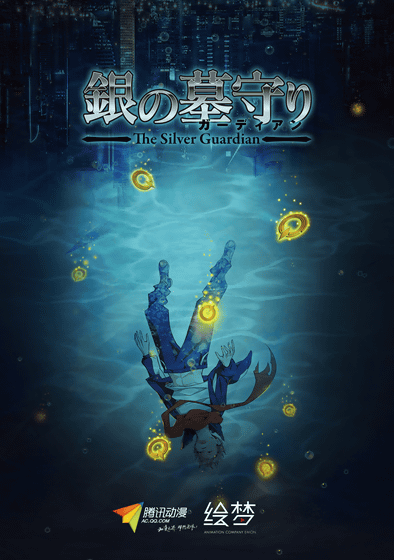 "Grave of Silver" Tither Promotion Movie - YouTube


Yayasuna:
Well, "The Tomb Guard of Silver" has been scheduled to be released in 2017 ... ... a variety of other works are supposed to be broadcasted.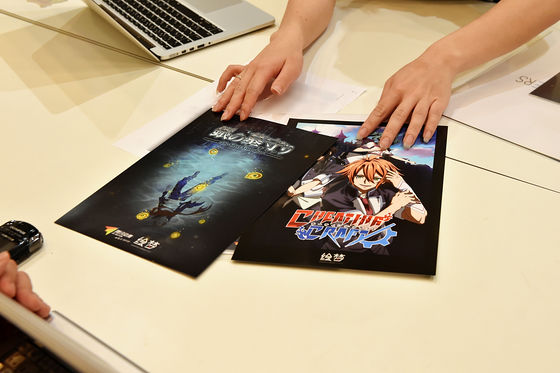 G:
It is! When I was thinking of protecting the grave of silver at AnimeJapan and thought "Hooh, cutting in with this work", the information came that information that "outgoing under the outcast" starts in July Works are supposed to come out too, do not you think? Is battle stuff popular in China popular?

Yayasuna:
In a work based on Chinese cartoons, there is an impression that the popularity of battle stuff is high. In China, the restrictions on TV are strict, but there are parts where freedom is available for animated cartoons and animated cartoons, and there may be a part that the battle thing which can not be broadcasted on television is developed.

G:
Since 2016, I often hear stories that Chinese animation is very high quality, but has there been any dramatic change?

Yayasuna:
Whether there was a dramatic change or not, myself is not really familiar with the circumstances, but whether it is high or not, it may be good to see it because Shanghai Arts Dream has released demo reels to YouTube. not. This is a collection of images produced from 2014 to 2015.

Shanghai painting demo demo (China · Korean production) 2014-2015 - YouTube


G:
Just because of the opportunity to gather attention from 2016, the quality is very high from before. It seems to be believed if you are told that "It is the one that anticipated the PV of the animation which started in October 2016".

Yayasuna:
As I thought, there are a lot of battle stuff (lol) But I do not know where it was made just by looking at pictures and animation.

G:
Even works produced in Japan have parts that are made by overseas people, so it seems strange to say "I am not inferior to Japanese ones", but there is no difference.

Yayasuna:
And here is the promotion picture of "Outside the thecast".

TV anime 'One person down' the outcast 'PV Hitori No Shita The Outcast - YouTube


G:
I feel Chinese likeness to background art and character's clothing, but character design and movement etc. are completely incompatible as one of the animations which are being broadcast now.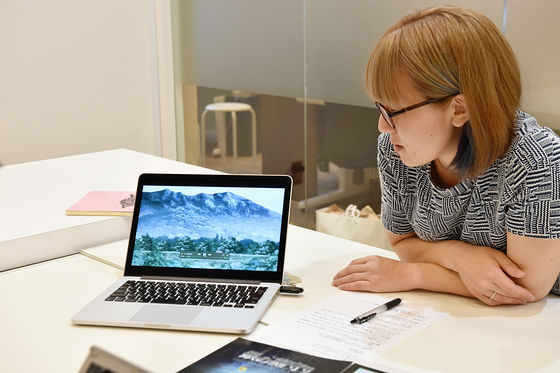 Yayasuna:
I think that it is a work that has been able to improve business mutually, business as well as the purpose of our company mutually.

G:
Regarding this "one man down", is there anything like Sharing the role of Shanghai and Japan?

Yayasuna:
Shanghai is responsible for the planning, production is done by a Japanese production company. Kung Fu that comes out in the middle is the part where the director King wants to take action like this.

G:
Amid one big group called Picture Dream, I have made a number of works that can be developed in the world, this time it seems that Shanghai is planning the production, the Japanese company is responsible for the production .

Yayasuna:
I agree. In terms of "making in Japan," the president and Shanghai's management team "I would like to contribute to Japanese animationWe have a spirit of "We want to broadcast a work in Japan" "I want to make a work in Japan" We are made by our company.

G:
Of course, I think that it is only because it is established as a business, but a considerably strong thought seems to work ... ....

Yayasuna:
There was a part that I thought whether it was business-like until I joined the company, but first of all,I like Japanese anime!I understand that there is a feeling that it is "I feel like it." Although there may be cultural differences, it is a company that will keep you close to Japanese animation production.

G:
Is there anything that makes you feel the difference in culture inside the company?

Yayasuna:
It is hard work just to decide the title of the work. When Chinese cartoons are the original, the title is naturally Chinese, so it is still time consuming to make it somewhat uncomfortable in Japan and also to develop in the world ... .... "One person down" may also be a bit confusing in Japan (laugh)

G:
Even though it is a clear title in Japan when it is seen at a glance, it is not necessarily a title that globally applies.

Yayasuna:
Yes, there is still a lot of trouble, I am proceeding.

G:
Are the staff members Japanese people, everyone?

Yayasuna:
Currently in this studio there are Chinese and French, but most of the staff in Japan, the directors of Shanghai are also occasionally, but now I can communicate via the net, so instructions and so on are done there Often it is.

G:
I see. I heard that this building is entirely animation production studio from top to bottom.

Yayasuna:
Well, all the production functions gather in one building. However, as for floor planning staff, already floor is already full, and it is noisy as soon as we can not enter the number of people (laugh)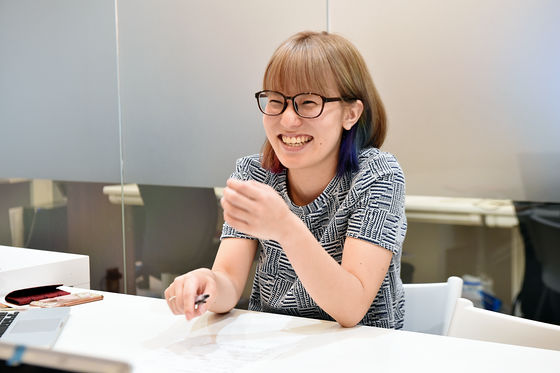 G:
How many staff are you at the moment?

Yayasuna:
I heard that it is about 40 to 50 people.

G:
How many public relations work do you do?

Yayasuna:
I am in charge of overseas, but I am doing the management of the schedule of the whole public information alone. As many as possible to put a spokesperson, since the work scheduled to be broadcast from this summer is a 100% contribution from the parent company, I am doing it only because other companies are not involved.

G:
Indeed, I do not have a sharing charge of "record company for music".

Yayasuna:
Yes, I'm recruiting a group named Lilith that can sing either in Japanese or Chinese for music, but if I do an event related to music, this will also be planned by me (lol)

G:
Everything is being done by one person, I think that there are various things to struggle with.

Yayasuna:
It's been three months since I joined the company, but I'm being trained with Bari Bali in this environment (laugh) First, because I organize a schedule of promotion with one person, I will allocate budget, so it is important to get a partner company thought. But it is also saying "There is nothing that I do not grasp", so it may be a nice thing to know where the schedule is difficult right away.

G:
Mr. Yanaga used to be a reporter of animation Mirai before, did not he?

Yayasuna:
That's right, when I was anime Mirai 2013 I was allowed to reporter "Little Witch Academia".

A state of reporter audition is posted for a while in the following article and you can see the appearance of Mr. Yamanaga (Mr. LUPICA) at that time.

"Machi ★ Asobi vol.9" All articles list Summary - GIGAZINE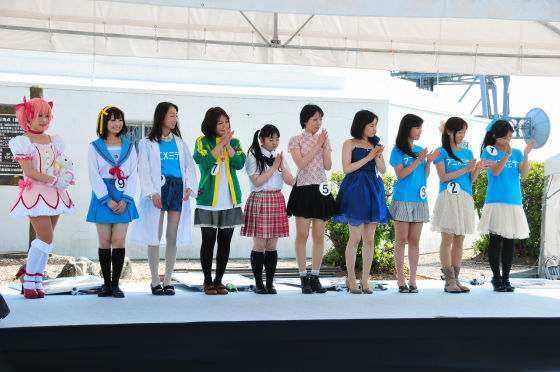 G:
I was in charge of an amazing work. Have you been thinking of getting to work on animation from long ago?

Yayasuna:
Originally, it was an otaku that I love anime and manga very much. But I did not think about getting a job in the animation industry at all, I also liked making clothes, so I was in the direction of the apparel. However, when I went to a vocational college, I saw a poster sticking to an official reporter of Anime Mirai. Because "It is written as" Who do you like animation, do you want to do a job? ", So if you feel like" I like animation and I want to byte, "feel free to apply it, becoming a reporter while it is okay It is a place where it is ... and it is now .... That means that that poster was the reason for aiming for public relations. If I had not met that poster then, I may not have been here.

G:
Anime Mirai's "official reporter recruitment" was a little strange project. If it is an ordinary work, let's ask the reporter who recruited from the public about the interview and the interview which the writer or the spokesperson of the work would do.

Yayasuna:
I think that it was a very good opportunity for those thinking about getting a job in the animation industry and those aiming for a voice actor. Actually, reporters were someone who aimed at the animation industry somewhat, so I was surprised that "I am only an ordinary man, why did he choose !?" (laugh)

G:
Rather, they were chosen as reporters there and then entered the animation industry, so it seems that the judges saw fitness (laugh). Have not you ever had any sort of reporting experience before?

Yayasuna:
I liked to do cosplay, so I decided to pose and take pictures, but there is no reporter experience. ...... Please wait for a moment, I think that was a small local radio station, FM, that reminds me, but there was something I was playing radio for a moment.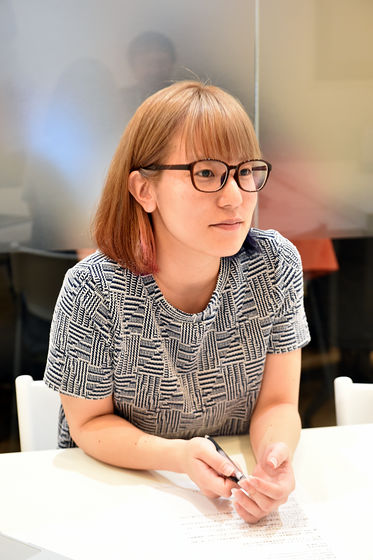 G:
That was a terrible experience!

Yayasuna:
No, I did not do anything like a reporter.

G:
Did you try reporters at Animation Mirai and started thinking "I would like to do business in public relations of animation"?

Yayasuna:
Well, until then, I had never thought about it at all, but I actually felt it "funny" when I tried it.

G:
I wonder if cosplay is also served considerably as a publicity. When I was at AnimeJapan 2016, I saw that I was doing a cosplay at the booth.

Mr. Yayonaga at AnimeJapan 2016 (photo left).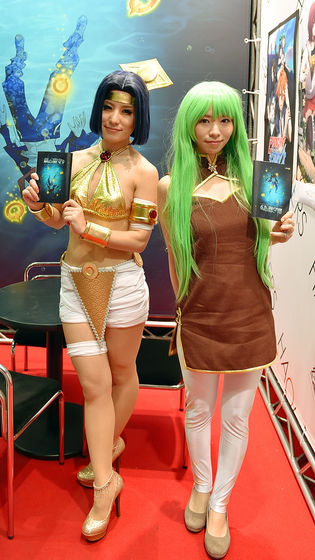 Yayasuna:
There was a limit to making that outfit alone in person, so when I was doing a cosplay companion, I got a costume production company to make it. The company is also handling costumes for the cast of the famous amusement park.

G:
Well, it's awesome costume. Does that have plans to be used elsewhere?

Yayasuna:
Since it is a cheap costume, I am thinking to wear it when we will exhibit at Japan Expo to be held in Paris in July.

G:
By the way, about 3 months after I joined the company, I am currently in charge of publicity by one person, how did you learn the job? Although it seems difficult to say "self-taught" in such work ... ....

Yayasuna:
Well ... I feel like I'm doing it while taught my know-how such as "The schedule of release is normal", "This is what I do" from my direct manager. I have decided fumbling about the "Where will we release this information?" By referring to know-how. The point that you have to do all the practical work is hard, but the point that you do not need coordination with other companies may be a point to be helpful.

G:
Most of the works in which the Production Committee system is adopted are pretty different colors.

Yayasuna:
However, timing of disclosure is also difficult, and we are watching at what timing will it spread out well. Since I usually use Twitter from the usual way, I can watch how other works are moving ... and then a point of view as to what happens when I go out as one of consumers at what timing may be great. For example, since the last round of rush comes in the middle of June, it is likely that you will see the final round first rather than gathering information on the next animation, or (laugh)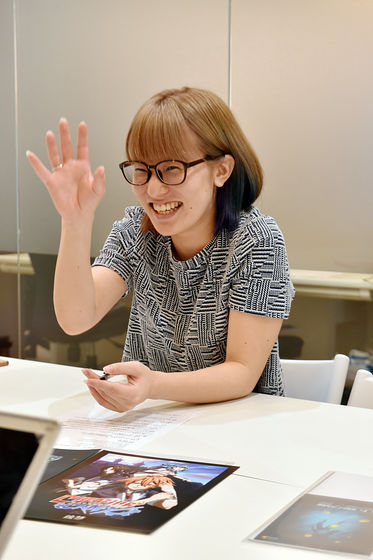 G:
I know that the next work will start in July, so it's time to see if you will see all the stories gathered anime at once or erase them (lol)

Yayasuna:
So, since the last rush is also over and the new work is about to begin, from July 9 (Saturday)One person down there the outcastI think that you should also pay attention to.

G:
The first week of July was just before the broadcast by the director and cast members, so it is still in time for the main volume .... Thank you for talking with us today.

Although it was also in the interview, "the outcast under the outcast" was original by Chinese net comic. "Rising Inspiration(Tencent Manga) "is a manga site that has published more than 10,000 pieces, and is always entering the ranking top. The story is that ordinary college student Zhang Chu Arashi is saved by a mysterious girl · baby who was attacked by a zombie, and gradually get caught up in a big incident.

Playing the hero's Zhang Chu storm is known as "scholarly game city Asterisk" role Ayodo Miyazumi and "The matter that I gotten as a" popular sample "at a lady's school" Kagurazaka public figure role etc.Atsushi TamaruMr. It is known for many heroine roles such as "Snow White of Red Hair" playing a heroine baroque Snow White role, "End story" Ang Nogi surplus role, "Magic course high school inferior student" Shima Suwa roleSaori HayamiMr.

Although terrestrial broadcasting is only TOKYO MX, it is a program targeted for TOKYO MX's Internet program distribution service "M - CAS", so if you have PC · smartphone you can watch at the same timing as TV broadcasting. In addition, distribution is also to be carried out by video distribution service including d animation store · video pass · animation all you can.

Broadcast of episode 1 "sister?" Is from 21 o'clock on July 9, 2016.