"Fragrance <GARO> -DIVINE FLAME-" interviewed by director Yuichiro Hayashi that the action done once was made not to do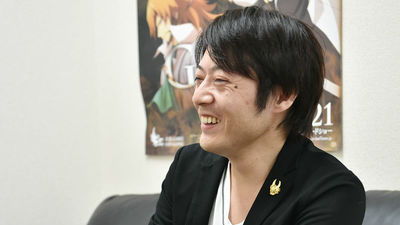 Theatrical version of "False " series 10th anniversary work "Fragrance - DIVINE FLAME -" has been released on Saturday, May 21, 2016. This work depicts four years after the TV anime "Fragrance - Flame Engraving -", like Yuichiro Hayashi serves as a director, as well as "Engraved Flame".

As a staff who worked on "False -DIVINE FLAME-"Yasuko Kobayashi, a screenwriter,Creative Producer Masao MaruyamaWe have done an interview, but at the end I will conclude with Director Hayashi.

Theatrical version "Fragrance -DIVINE FLAME-" Official website
http://garo-divineflame.jp/

GIGAZINE (hereinafter, G):
Director Hayashi "Fragrance - Engraving of fire -"After making 2 full-length 24 episodes, I was involved in the production of the completely new movie version" Fragrance -DIVINE FLAME- ", but did you have any pressure?

Director Yuichiro Hayashi (hereafter, Hayashi):
There was no pressure because it was after the TV series, but since I got a story during the production, at that point, rather than planning for the movie version, first of all, how to let the TV series landing My head was full. First of all, what I thought when I decided to do theatrical version was "do it". There is certainly a flow of theatrical version, after the TV series, but there are many things inside the summary. Among them, it was a completely new movie version, so I would appreciate it if you let me do it.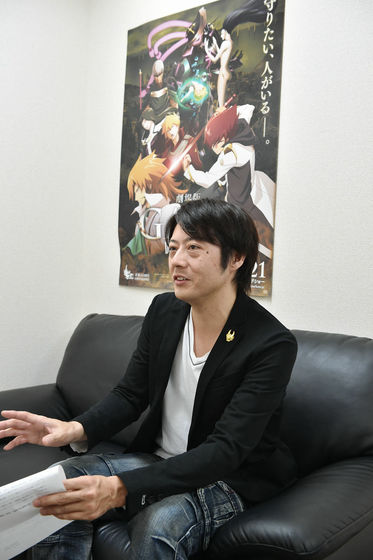 False wolf [GARO] pin badge that lightly shines in the jacket of director Hayashi who receives an interview, it was distributed only to officials at the Goldwolf Thanksgiving Festival.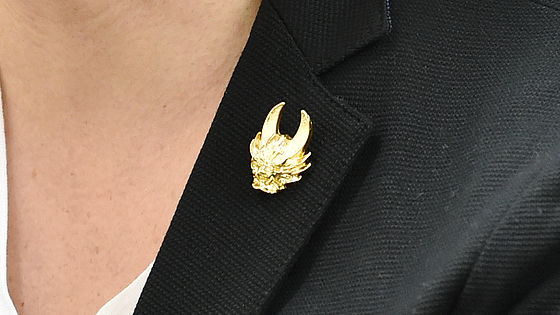 G:
It was held in MarchStage event of AnimeJapan 2016At the point of time, the director said "I want to see it at once," "I feel a response."

Hayashi:
I just finished dubbing just before AnimeJapan, so I felt like seeing it as soon as possible. I also enjoyed seeing myself, so I thought that if you were watching the TV series you would enjoy it.

G:
Creative producer Maruyama-san liked Director Hayashi, originally "special effects", including "False " (hereinafter referred to as "Fang Wolves"), he has " It is said that it is "It is.

Hayashi:
Even if it is Tokusatsu, for example, it is not that I was watching Kamen Rider and so much. But Amemiya's work, like the video's "Future Ninja Keihin Shinobi Gaiden" and the movie "Zeiram", has a strong taste of outside taste, and it was a worrisome mind "Mumu?" However, as we enter the industry we usually do not have to watch over animation or special effects, so it was in a state like watching television on occasion. So I took a thorough look at my head from the beginning to start the TV series.

G:
How was your fellow wolf looking back?

Hayashi:
Anyway, it is a word of "amazing". First of all, I am attracted by the coolness of the visuals, but as I repeated the series, I felt that the affections of the staffs were coming out. Since the idea was well kneaded in, there is also what you received, "If you make this anime, you can use it altogether."

G:
I see.

Hayashi:
Although animation is made by devising while restricting it, because it is transmitted that it is being devised to do gaudy things while Fang Wolf also had various restrictions with special effects, so that spirit I felt that animation would become a firm warrior if I inherited gender inherited and can go on.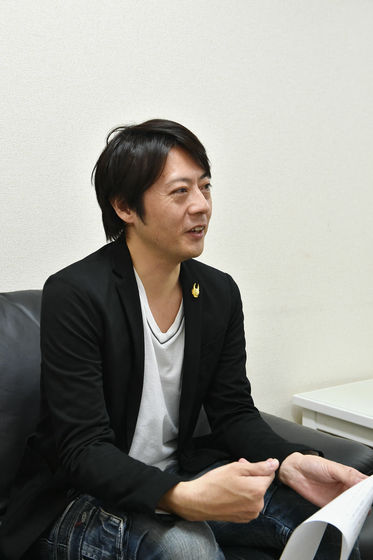 G:
According to an interview posted on "False Wolf Pia", at the time the director joined the "stamp of fire", it was almost blank except for going by the original.

Hayashi:
Yasuko Kobayashi's participation was decided and I got the paper to set it in medieval Europe.

G:
Mr. Kobayashi's "Medieval European Wind" issued by Mr. Kobayashi "The story of a baby born at a convoy and its father" This is a different color setting from the Falcon series.

Hayashi:
That's right. Since there was an image of the world view of contemporary Japanese style in the wolf wolf, "At first it was impossible to imagine" What would this do? But when I think about it well, I think that 'Knight' matches medieval Europe with the image and personally likes buildings in medieval Europe, so I thought 'this is funny'.

G:
Studio LiveofCreators introduction pageAnd Director Hayashi cites "Myths of medieval Europe" as my boom.

Hayashi:
While I was doing "engraving of fire", the official website of Studio Live was renewed, and I was told "I wrote something". So, in fact, the "stamp of fire" is the way ahead. But since that time I was interested in gothic architecture and I had to know the life of the medieval Europe while doing the "engraving of flame", so I bought reference materials on Amazon and researching while reading it, While investigating architecture ... .... it is a fact that the medieval European love gradually became stronger (laugh)

G:
It is a feeling that interest has deepened in conjunction with the work.

Hayashi:
Although art is powering up to become a theater from the TV series, I think that the outcome that I examined may be presented as a representation. Even taking one atmosphere at the street corner, I personally pretty much stick with it.

G:
Oh, it is made alive in the movie version.

Hayashi:
Depending on the viewer, you may feel that "there is a medieval European feeling over the TV series" (laugh)

G:
Also about the action, "I am evolving with a different approach from the TV series"Gusset ★ Assobi's stageHe was told.

Hayashi:
Because the art is important because it is the movie version, I thoroughly strengthened that point. And as the action worked quite well at the time of the TV series, it was a problem that "Can you cross the action of the TV series in the movie version?" Actually,In the TV series, try not to do actions you did once, so that everything will be different actionsAnd I had ideas. So, because there was a feeling "done", I was told that theatrical version was "I wonder what I should do", I was a bit worried (lol)

G:
Higher hurdles have been set up ... Is there a magisterium action that came out there?

Hayashi:
Yes, in the TV series there was no "battle between mage riders", and there was not even a gang (golden knight Garo's magic horse) coming out, so I thought of trying to assemble from there.

G:
No way, I did not think the magic horse runs backwards (laugh)

Hayashi:
I thought that it would be cool for motorbike actions, car chases, movies, or "Wild Speed" series like something like that, "I thought that a horse could run in the reverse direction," I thought. Even in the drama version, as Gyuten is doing a lot of unreasonable actions,I did not want to do something obviousThere are also things.

G:
The fact that Alfonso's magic horse cracked water and comes out was a picture and a new action as well.

Hayashi:
The horse keeps running above the water like a jet ski (laugh), that is one of the main points and is also my favorite. This time, I was a stance of "Let's leave it to Mr. Park" asking Park Nakao, who was in charge of directing at the 18th episode of the TV series, asking for an action scene, but when I see what I have got " I thought it was good to leave it to Mr. Park. "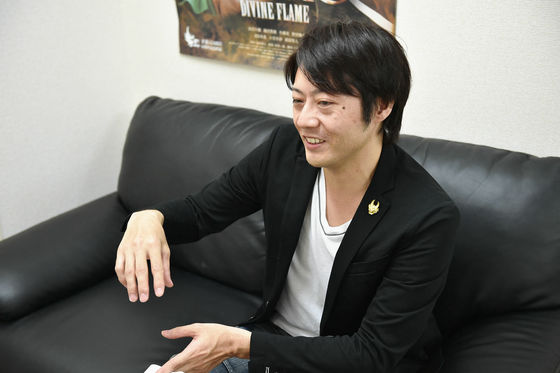 G:
Is it the result that put emphasis on places that "show me" that Cinema with a screen size of 21: 9 was chosen?

Hayashi:
It is also one point that you can make a picture of a movie at a glance. I want to stick to the layout, so it is also about art, but since it is the cinema size that character and art fits most beautifully, when I saw the completed image I thought "It was good for Cinesco."

G:
Is there difficulty in producing in different cinema?

Hayashi:
That's "accustomed" (laugh) Unlike live-action movies, animation is a matter of drawing people. However, in technical terms, since the top and bottom shrinks, you have to paint the characters small and there is a place to become a retake, as it comes to sizes that human beings can not draw. In such a part, it expands and draws, and it takes time and time to shrink it later.

G:
A large amount of cardboard packed with cut bags was piled up at the studio visit, and I felt the difficulty of animation production.

Hayashi:
Because it is paper, it will definitely have a volume. Recently, there is a trend to advance toward digitization as the industry as a whole, but everyone is running right now on a tough schedule so we can not make time for animators to get used to is. Even if I give a tablet today, I will not be able to draw from tomorrow immediately, so the site will stop. Actually, it would be nice if we could transfer all to digital, but I think there is a dilemma.

G:
That's not easy, right?

Hayashi:
There are various processes in animation production.

G:
Although it is a fine scene, when Hellman saw a trick to kick out from the house to Leon, I thought "This stream has seen me."

Hayashi:
Let's actively enter interesting neta, (haha) Because it is the concept to put the interesting element in 80 minutes, either by action of the television series or Hellman's big runaway, it is the concept to live because we did the TV series I think that it is becoming. However, since it is a movie version, the valley is deeper than when it is on TV (laugh) In those parts, I thought that it would be nice if there was something people got from seeing the TV series. In addition to that scene, there are scenes that I think are "oops".

G:
In Mr. Maruyama's information, it is said that Hermann popularity among the staff members is high, and even though it was thought that "in order to put out Hermann" in the theater version as well.

Hayashi:
Originally, Mr. Maruyama did not say it? (Laugh) But neither I nor Kobayashi, who likes Hellman, did not dislike other staff, so I decided that "I will let it go" then that point has been decided. I will definitely give out Hellman later on the reason of how to come out (lol) Although Herman is good, I certainly like any character .... But even though I am not in the movie version, the TV series Because there is a relationship with Mendoza I have a feeling.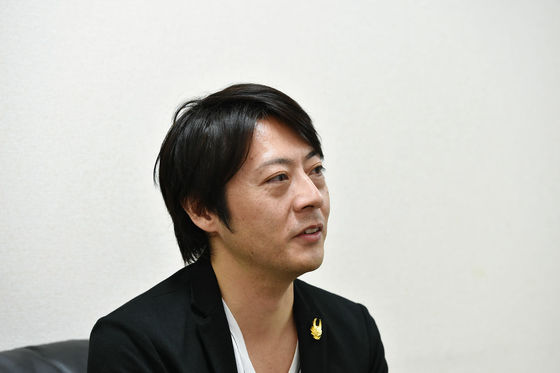 G:
Mr. Maruyama thought that he should fight alongside himself, but there was also a story that Director Hayashi gathered the site without fighting at all.

Hayashi:
I am "Peace is the number one". It is best to have fun everyone (laugh) Because I think that it is work of director and director so that everyone can work comfortably, making the atmosphere of the workplace, I am willing to do it. It's not lively as it's quietly working with lively and good friends who are good friends (laugh), but if it's a job that you are doing irritated and doing, it will bounce back to your work so everyone The environment that makes you feel comfortable drawing is the best. After completion, I do not want to make it unhappy.

G:
Although it was said that there was a response to seeing the work that was able to be done, I thought that I could do a good job as a memory.

Hayashi:
I think so and I hope the staff involved also thinks so.

G:
When I refer to the studio / live creators introduction page again, there was "a horror thing of a gut" in the work which I would like to engage and want to try.

Hayashi:
I think that I would like to do horror things if I will coach myself someday. There is such a part in the flea wolf, but the part of the horror thing is one element, I think that the basic is a flashy action work. I felt that the horror element could not be put in the animated version than I thought, especially because it was more than action.

G:
At the beginning of the movie version is an episode like a ghost story, I think the story was a bit amusing atmosphere.

Hayashi:
Since it seemed that horror elements could be put in at the beginning, I took it actively. About the story is Yasuko Kobayashi's strength, but I am fortunate if it was raised more by receiving the screenplay and by the direction.

G:
Mr. Kobayashi wrote the necessary movements and dialogue in the script, but he told me that the details are the power of the director and the staff. How do you inflate the script from the script to the contest?

Hayashi:
As there were many bottles in the TV series, I have the impression that Mr. Kobayashi's scenario is easy to put in a container. As work, I decide to disassemble in the head while carefully reading the scenario, reconfigure it and assemble it, thinking whether I can put in an interesting visual image. At that stage, the idea to hurry up and see the movie or the like will not come out, so there may be a part that the favorite movies etc you are watching from the past are becoming story. Generally it is like reading a scenario while taking a bath and imagining it on the head and writing it the next day.

G:
Is it because of such reasons as "You must be a strong image to remain until the next morning" to make the image lay down one day?

Hayashi:
Well, I do not want to work at home (lol)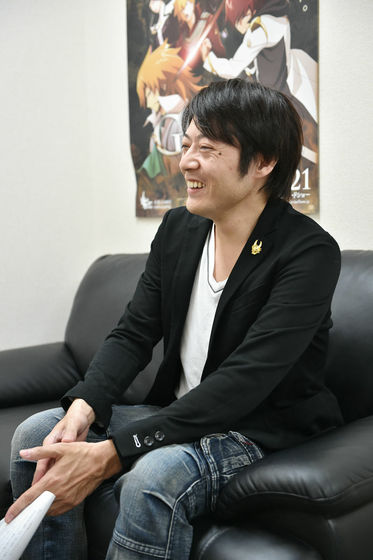 G:
I see. (Laugh)

Hayashi:
About 1 hour or so before going to bed, I take a bath slowly while taking delusions. I will bring it to the company not to forget it. There are also places you forget in small details, but I remember most of them. I am also drawing an image on a return bike. Because I am stuck to the desk just because the idea does not come up, time is wasted, and I feel sleepy if I am stuck, I think that efficiency is not very good. I have an idea when I take a bath.

G:
How long does it take to draw a story from there?

Hayashi:
If it is a TV series, on average it is about two weeks and a half with one. The drawing speed itself is not so late, but the problem is part of the idea ... How to put the scenario in the video, if you get a good idea you can draw if you do, but if you worry about it, your hands may stop for about two days.

G:
Does the idea come up as a concrete video? Or is it a still picture?

Hayashi:
It is an image that a series of connected images come out. Something that I did not even think about will come out right before. When coming out, it will be placed at the center as a starting point and will spread forward and backward. As I start from the beginning, it tends to be just a scenario as it is, and I feel that those who have fallen apart are coming in smoothly in myself.

G:
I see.

Hayashi:
There is a flow of TV animation, opening, A part, B part, ending. I think that I must grasp what I like like waves on my own.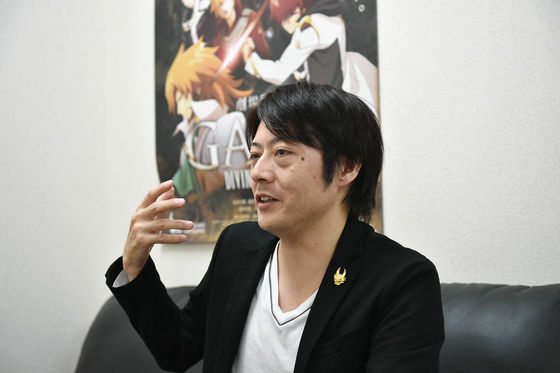 G:
This time is a nice team of staff and cast Ichimaru, "Marriage Maruyama was also a drummer," Even an epoch-making work has been completed for me. Among them, was there any difficult part?

Hayashi:
Well .... "Not", is not it.

G:
How awful!

Hayashi:
There is a technical difficulty such as retaking as a character collapsed as I said to Cinemasco, but otherwise it is not so much .... Thanks to the blessings of the staff, I did not get late for the schedule. That means that if you do it on schedule it will fade away.

G:
Indeed, it seems I understand that the director has created a work that you can send with confidence that "I want you to see it as soon as possible" by looking at the completed one. Thank you for talking with us today.

Poster and director Hayashi.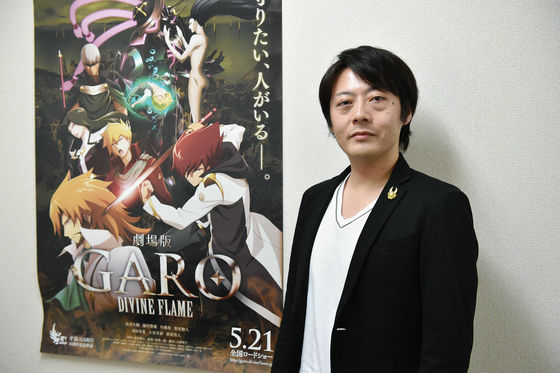 Theatrical version "Fragrance - DIVINE FLAME -" is now open to acclaim. An illustration movie by Director Hayashi is also released so that tension will increase for movie theaters as Friday is the day of false wolf.

Friday is the "Gold" Fang wolf day! Golden Knight "Fang Wolf" Illustration Video Arrived!
http://garo-divineflame.jp/news/#20160527

In addition, it was decided to hold the screening night "GARO CREATOR'S kNight - DIVINE FLAME vol.1 -" with a talk show talked about by the production staff. The date and time are from 21 o'clock on May 31, the location is Shinjuku Baltic 9. In addition to Director Hayashi, Park Noriaki of the director, Hideo Sano of Prop Design, Yusuke Awaku of the photography director, Mr. Souichiro Kubo of the sound director will be on board and MC will be served as producer Toru Kubo.