It turned out that if a professional challenged downhill at a cheap mountain bike sold at supermarkets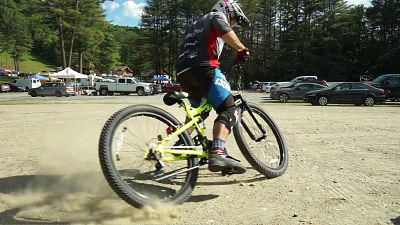 A cycling competition that runs down a steep slope at a tremendous speed "DownhillIt goes without saying that high reliability and durability are required for equipment that you use as well as rider's high technique. To such a severe situation, movies that challenged such a harsh test are released to what kind of thing will professional ride hard when bringing mountain bike sold at supermarket at less than 20,000 yen.

Will a Walmart Huffy survive a Downhill Mountain Bike Trail? | Skills with Phil - YouTube


The test used for this test is the mountain bike sold by the bicycle brand "Huffy"Carnage 3.0"is. This model is sold at $ 179 (about 18,000 yen) in the world's largest supermarket chain "Wal-Mart" centered on the United States. In terms of price range, it is a motorcycle for "town ride" completely, and it is unthinkable to bring it into a very authentic course.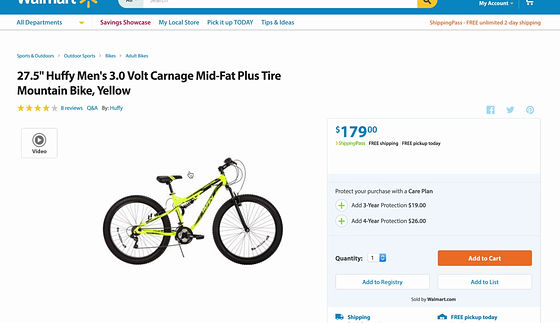 It is a professional MTB rider to do downhill gachinko with such a motorcyclePhil KmetzMr. Kmetz is a genuinely top rider who sometimes won the downhill championship championships in the past.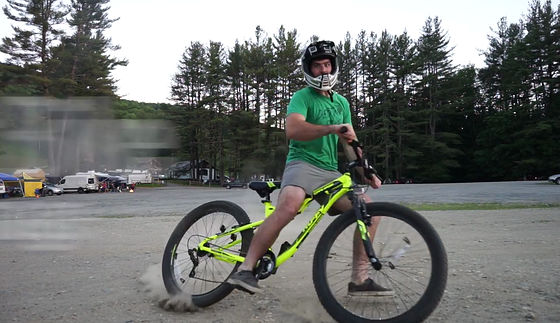 Huffy Carnage used for testing is a model with a suspension in the front and back, looks real in appearance.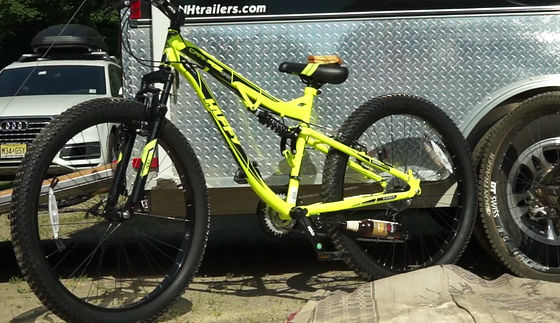 Of course, the tires for MTB are also installed.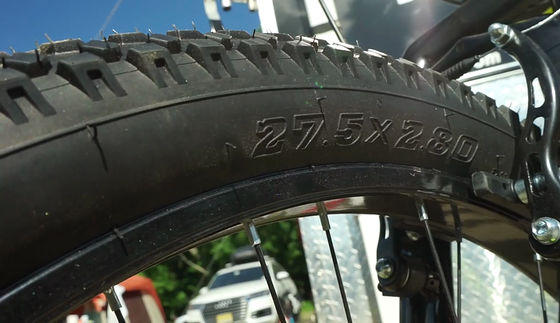 It seems that MTB design points are restrained at once, such as design of rear suspension that adopts a link mechanism and expands travel amount (range of motion).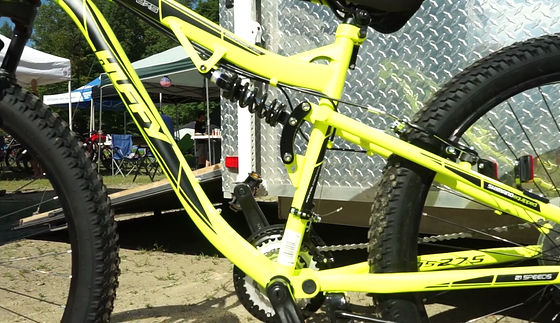 However, looking closely, the front brake is a press made by bending a metal plate, the rigidity seems not to be high. Moreover, it seems that there was some problem in installation.



As it is a part that is directly connected to safety, Kmetz decided to readjust the brake and retighten the screws of each part before riding.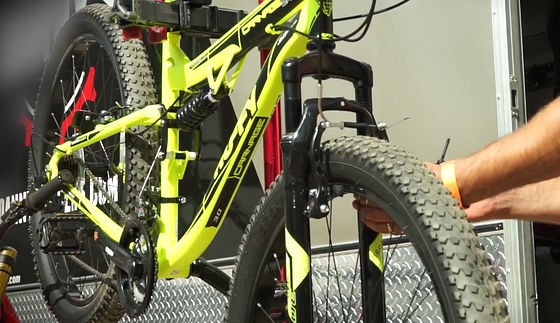 First of all check the basic on the flat parking lot. I tried flighting on the spot or sliding the rear tire and checking for funny behavior, it seems that there was no problem at this stage. But after this, unexpected things will happen on the harsh scene ... ....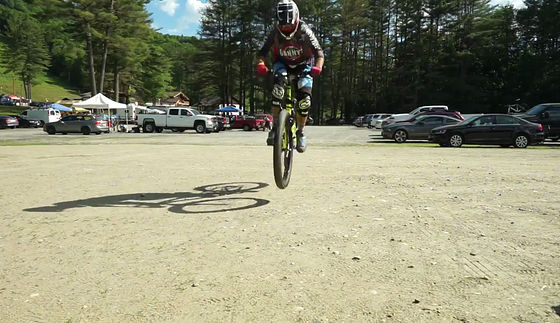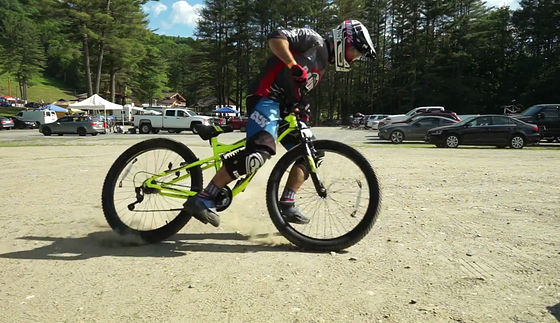 Kmetz has done downhill in various places so far, and he has also encountered dangerous courses that usually do not run bicycles, such as steep slopes.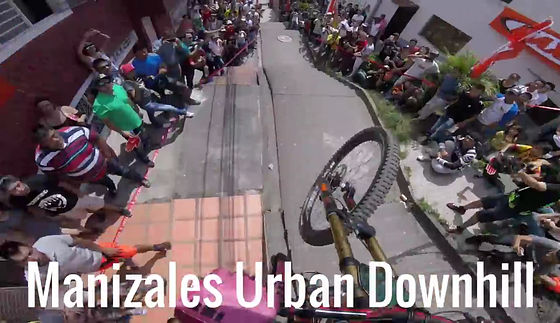 However, it seems that another anxiety crossed my head just this time.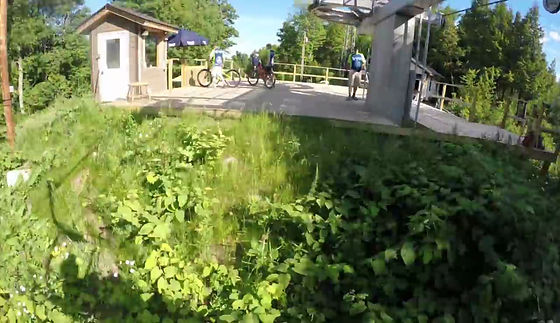 By the time we arrived at the starting point in the upper part of the mountain, another myself whispering as "stopping ... ...."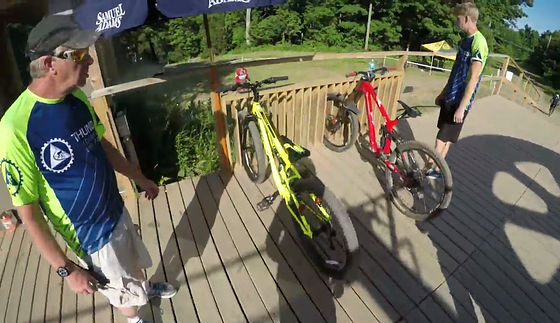 But courage in with courage.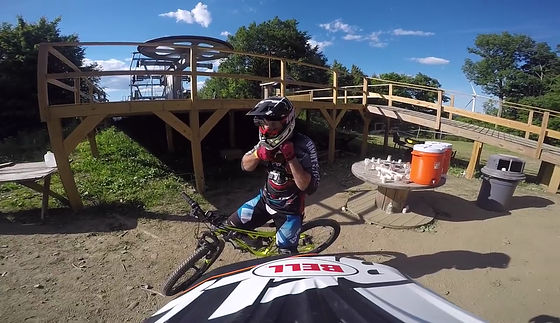 The actual course is a real course where rough roads and steep slopes await.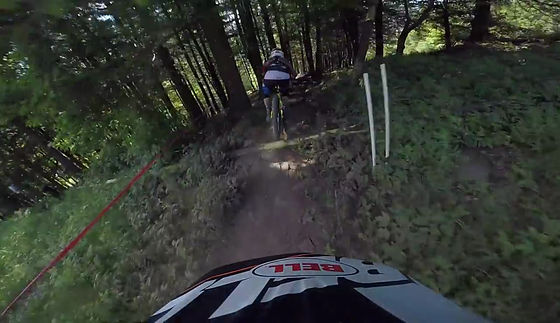 Kmetz who shows a brilliant ride with clearing the path of rattling and clearing the corner. However, from the brake, you can hear "squeaky sound" which is "Gi, Gikigi", no heart or bigger than usual.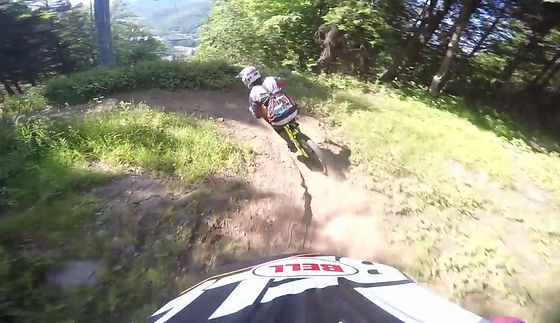 Stop in the middle of the course. Although it seems to run neatly than I thought, it seems that the brake still has problems. A comment that remained uneasy as "a smell like rubber melted".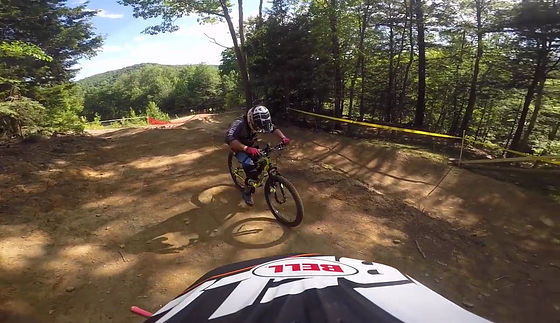 But I'm back in the course. Several jumping spots await in the second half of the course.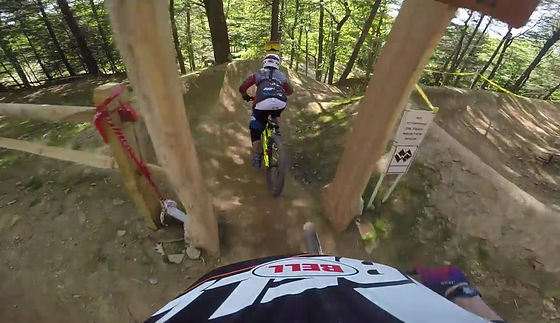 Immediately after the course in, it was when the first jump came.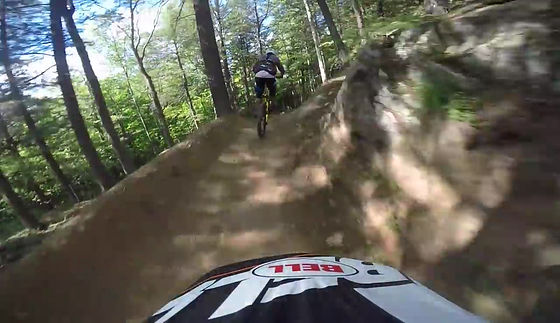 Next moment when you jump and lightly landing ......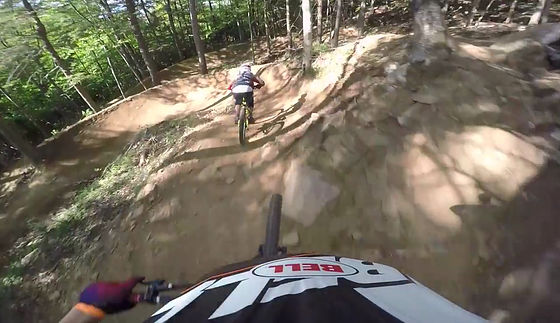 Losing the balance greatly



It is a crash at a place that is not a professional downhill.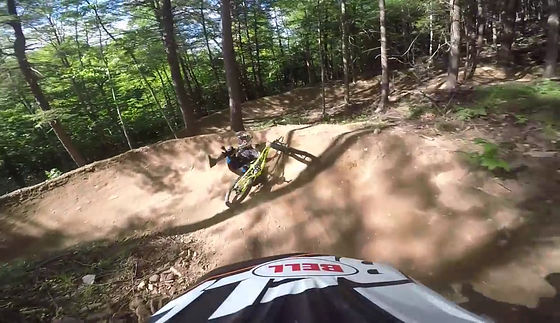 Picture from the camera of the chest. After landing the whole car body floating, when you landed ......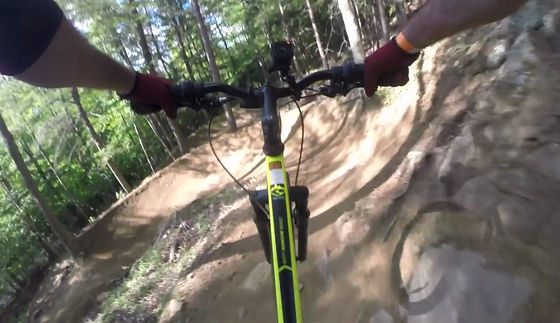 Whether or not, the handle rotates in a direction that is unlikely. Even if you support your body and motorcycle with both hands, there is no way to do this.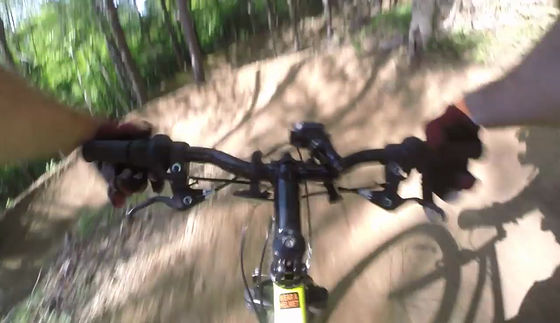 It fell as it was.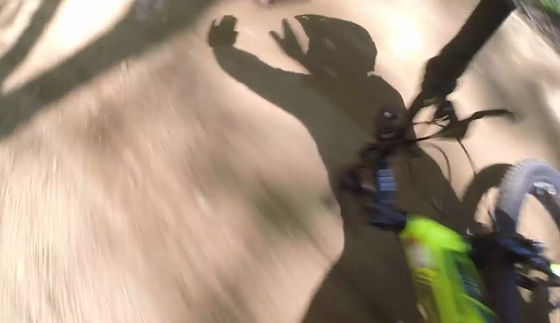 When I got up and checked the bike, it turned out that the handle body and the part "steam" to attach the handle were completely bent. It is not like I broke, it seems that the attachment part is disengaged and rotated unable to endure the shock of the landing.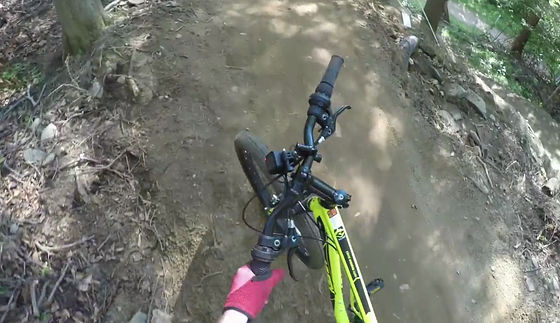 Normally it is a test cancellation here, but Kmetz resumes ride by first aid measures to fulfill the purpose "to try how far I can run". However, the problem that the effect of the brake is sweet is left.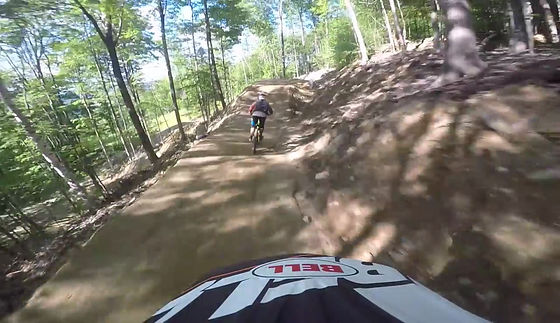 Kmetz, whose speed control is ineffective and it seems likely to jump out of the course.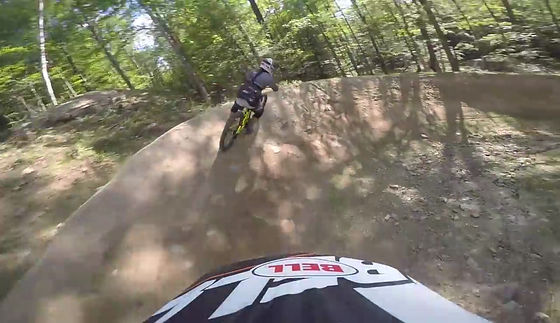 Because the brakes do not work too hard, scenes where both feet rub against the ground.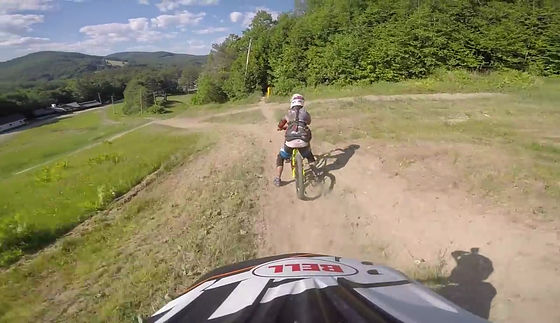 From severe breathing "Happy Happy", it seems to be said that it is a harsh ride.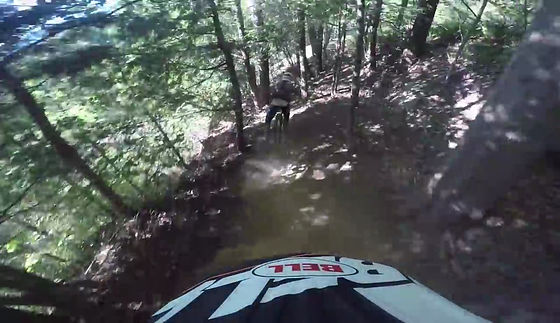 Stop in the middle and scenes that are nodding just like "Ahhhhh ... ...."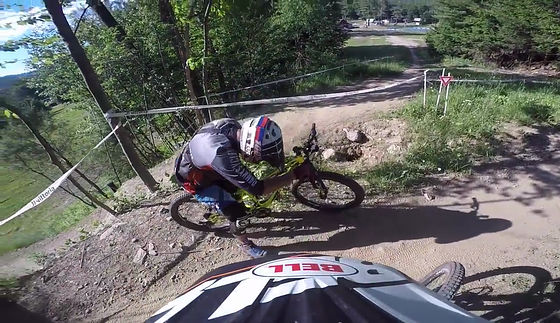 After that, we arrived at the base safely. The comment that "I have never been so glad to arrive at the foot" symbolizes the harshness.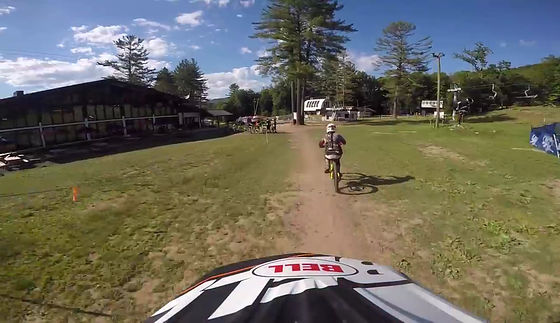 After checking the ride, it was also revealed that the rigidity of the handle was insufficient.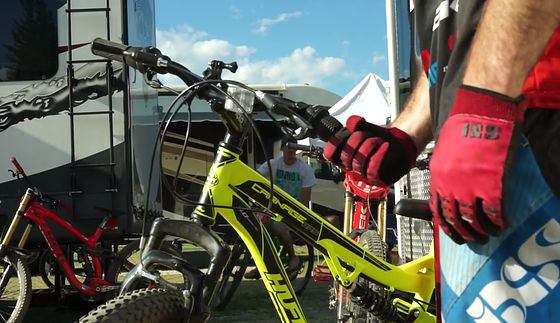 It is only two screws that tighten the steering wheel, so it is obvious that this can not bear the impact of the landing. If it is a full-fledged motorcycle, it is the part where 4 screws are used as much as possible.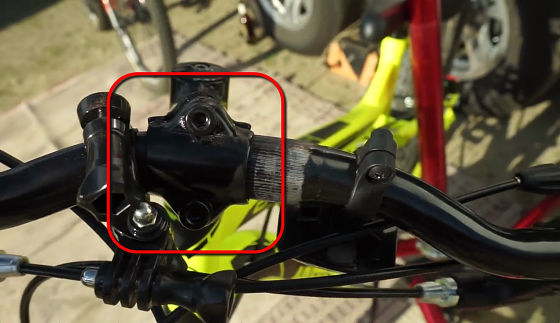 Looking back on the ride, Kmetz said, "Considering the price, I do not feel like criticizing this bike because I think that it is not designed to run such a full-fledged course. When I think about it, I think it's not bad, "said a positive comment. However, "I can not recommend it in the case of full-scale riding, in that case I strongly recommend choosing a motorcycle that can run a full-scale properly with a little more money," he also forgets to make a professional comment did not.