Mountain bike vs snowboarding, blown up in the snowy field Top battle decisive battle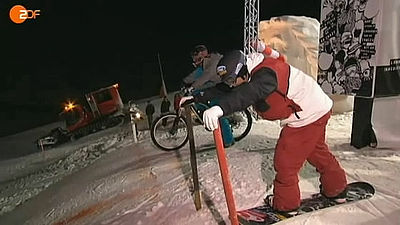 A top confrontation was made by Austrian MTB Freestyle Pro Andreas Brewi and Swiss snowboard gold medalist Gian Simmen. It has become quite awesome.

Außenwette "Mountainbike" - Wetten, dass ..? Aus Friedrichshafen 2011 - ZDFmediathek - ZDF Mediathek

Außenwette "Mountainbike" - YouTube


Showdown start!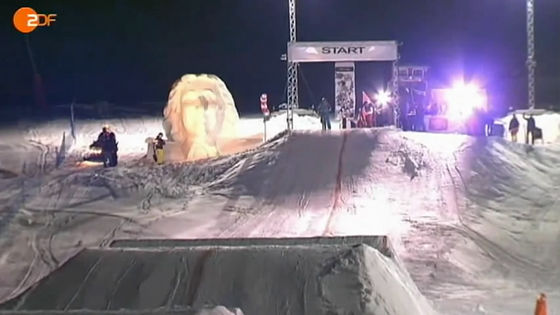 Awesome momentum for both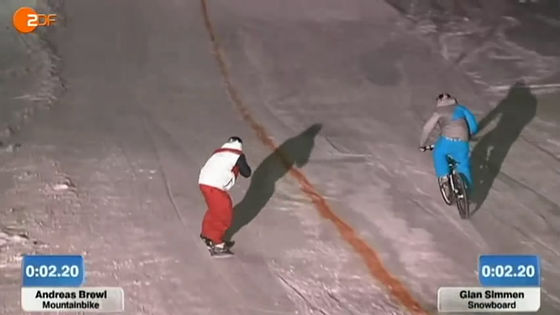 Regardless of snowboarding quite steep snowboard, mountain biking runs with tremendous momentum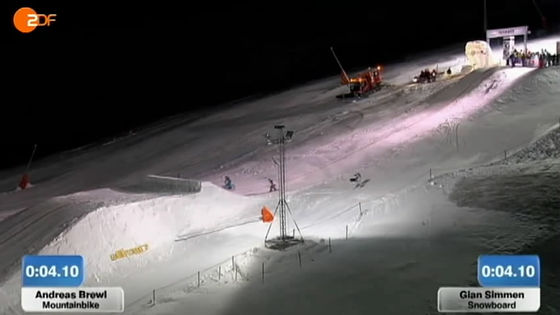 Every time it comes to a flatland mountain bike is full of energy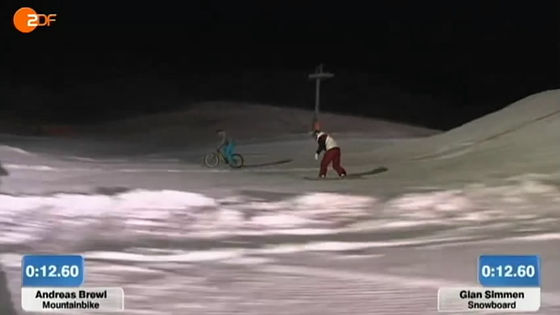 When it comes to the slope the snowboarding rolls off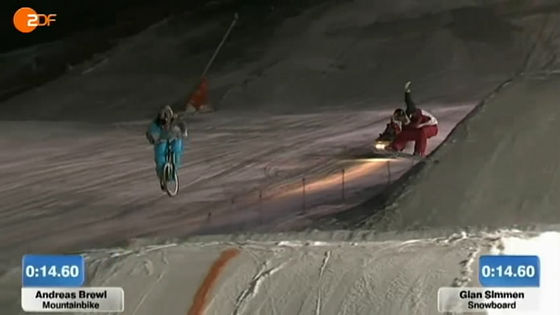 There is no indication that the descending slope will also loosen all the way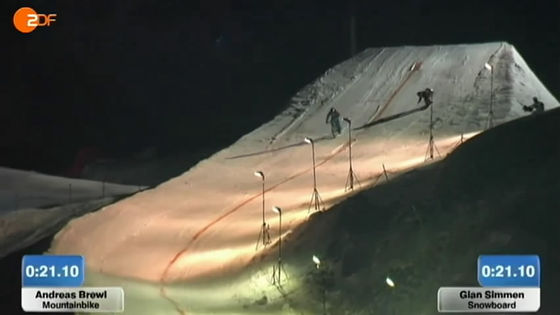 The overwhelming speed that the cameraman chasing from behind is shaken off halfway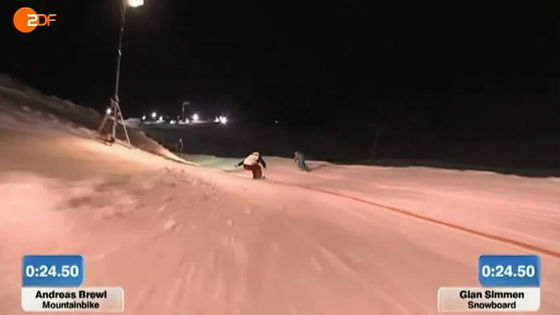 Ramping up the snow smoke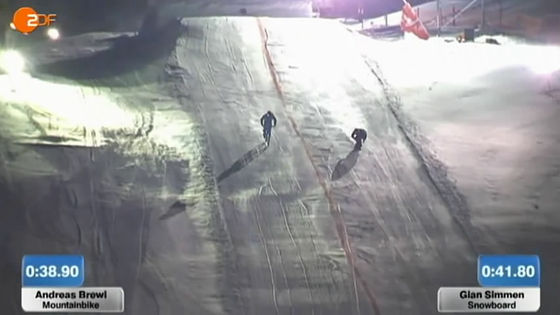 Because it gets faster and faster, the jump is getting more and more intense.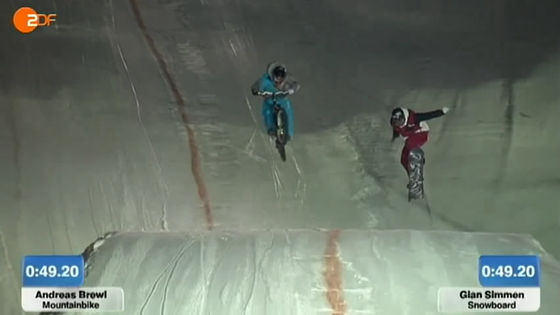 And the goal! You can tell whether one winning by playing the movie, but it is really close.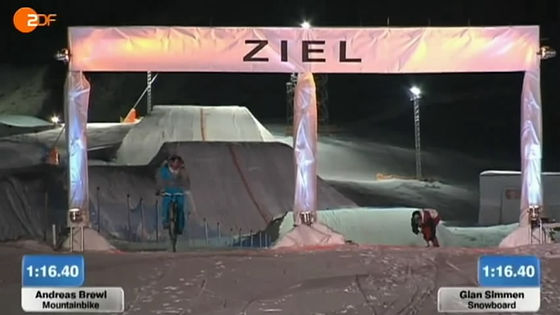 in Video, Posted by darkhorse