A chocolate dozen and an ico's pino will definitely collaborate, "Darth <Pino>" tasting review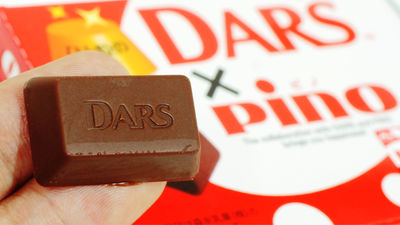 In commemoration of the 40th anniversary of the release of ice cream "Pino" from Morinaga in 1976 in 2016, we realized collaboration with Morinaga's chocolate "Darth"Darth "Has appeared. I ate a dozen that reproduced Pino by wrapping white milky white chocolate in a dozen quickly.

Congratulations on the 40th anniversary of Pino! ~ Morinaga Seika "Darth" and Morinaga Milk "Pino" A dream collaboration is realized "Darth
http://www.morinaga.co.jp/company/newsrelease/detail.php?no=1328

Darth | Chocolate | Confectionery | Product Information | Morinaga Seika Co., Ltd.
http://www.morinaga.co.jp/products/detail.php?id=PRD2009-08-0067

I bought a dozen of 162 yen including tax .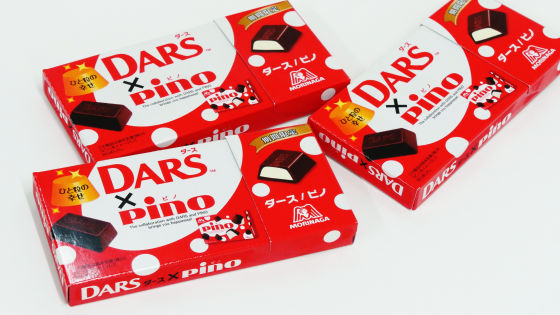 The package of dozen completely followed Pinot 's. If you are in the freezer you will mistake Pinot for a moment.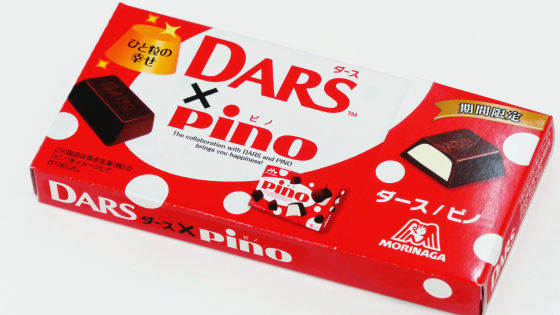 Darth The energy per grain is 21 Kcal and the carbohydrate is 1.9 g.




The raw materials of dozen contain sugar, cocoa butter and so on.



When I opened the box, a golden sack appeared.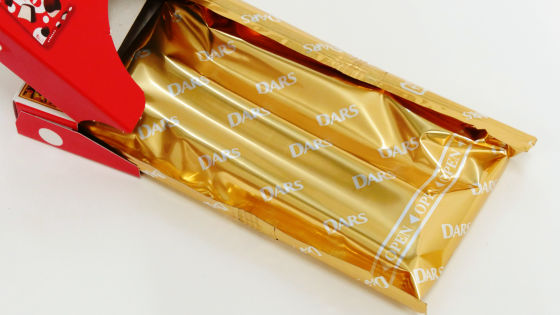 There are 12 dozen in the bag. A dozen logo is engraved on the upper side, and it looks like only a normal dozen in appearance.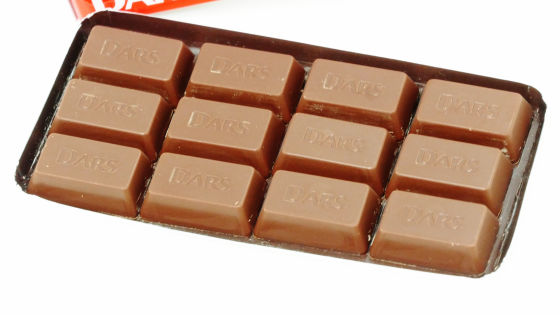 However, when you cut it in half, a white chocolate with condensed milk flavor is in it, looking only here is exactly like a pino coated with chocolate for vanilla ice cream.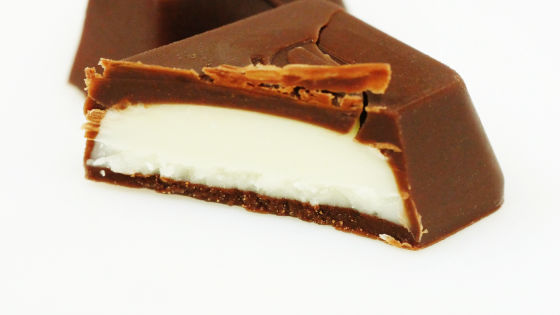 When eating it actually, the outer chocolate is a dozen chocolates, and it mixes with the inner white chocolate while eating it, and it mellow taste. Rather than fully reproducing the taste of Pino, it is rather a dozen of pino flavors. However, it can be said that the mouthfeel and mouth melt that chocolate melts in the mouth and mixes with white chocolate is pretty close to Pino. Taste is a dozen texture and mouth melt is Pino.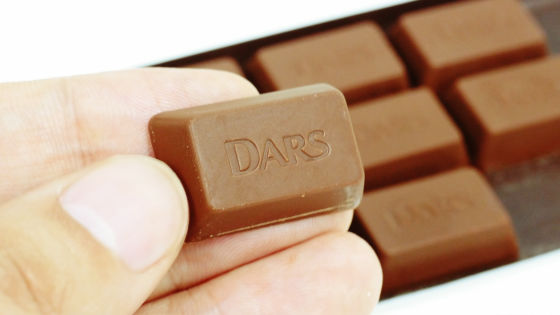 Darth is on sale for a limited time from June 28. In February 2015, "Pinot " which reproduced a dozen was released and gained popularity, but also "Darth