72 kinds of new emoticons added to Unicode such as gorilla · lieted face · cowboy etc.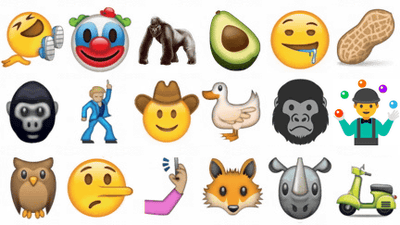 Used to display letters on computers such as smartphones and PCsCharacter codeIt is an industry standard ofUnicodeIt will become the latest version on June 21, 2016 "Unicode 9.0We are planning the release of. In this Unicode 9.0 72 kinds of new emoticons are added, but various kinds such as lie-on face, gorilla, hand sign, dancing men and so on are likely to make e-mail and message exchange more fun.

The Unicode Blog: 72 New Emoji Characters
http://blog.unicode.org/2016/06/72-new-emoji-characters.html

Emoji Recently Added
http://www.unicode.org/emoji/charts/emoji-released.html

It is revealed what appearance 72 kinds of emoticon design will become version 3.0 of Unicode Emoji added in Unicode 9.0. Newly added are "face (7 kinds)" "person (7 kinds)" "hand gesture (7 kinds)" "feeling (1 kind)" "plant / animal (14 kinds)" " ), "Transportation (4 types)", "Sports (12 types)", "Musical Instruments (1 kind)" and "Others (1 Type)".

For example, this is the design that becomes the basis of newly added pictograms.




With reference to this, each OS puts a color on pictograms and makes corrections to the design, so that it can be used as a pictogram on a smartphone or the like.




So, 72 new emoticons are as follows.

· Face (7 types)
It has unique looks such as a lie-on face with nose extending Gungun like a pinochio, a sneeze face, and a drool face.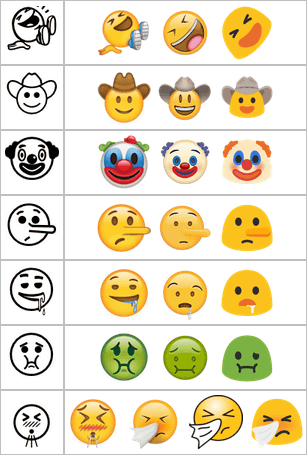 · People (7 types)
Christmas grandmother and dancing men etc.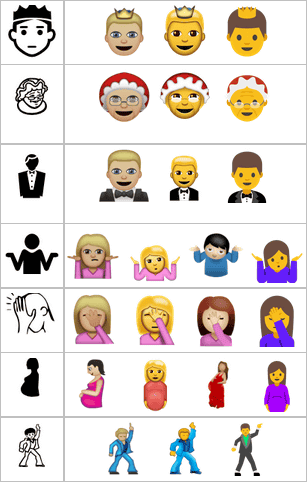 · Hand gestures (7 types)
Emoticons that reflect trends like SELPHY (self taken)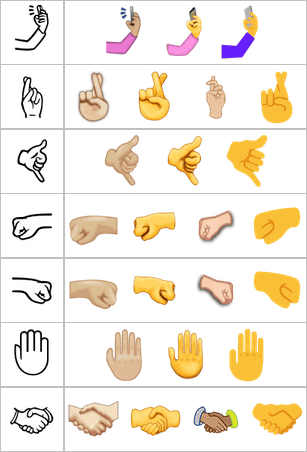 · Emotions (1 kind)
Black heart is added, not pink etc.




· Plants / animals (14 types)
Five mammals of gorillas, foxes, deers, rhinos and bats, and three species of eagle, duck and owl birds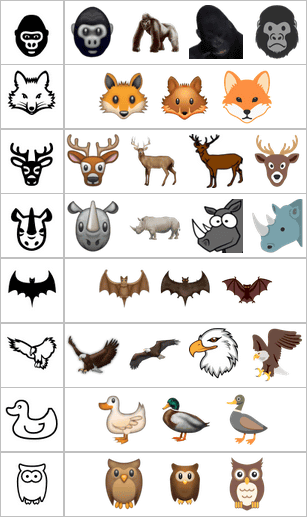 Other plants and animals such as lizards, sharks, shrimps, squid, butterflies and roses have been added.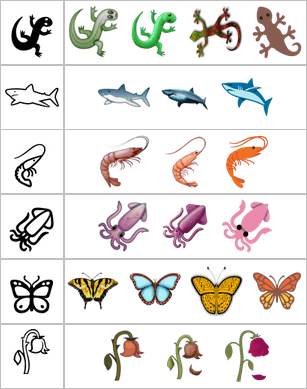 · Food (18 kinds)
6 kinds of newly added fruits and vegetables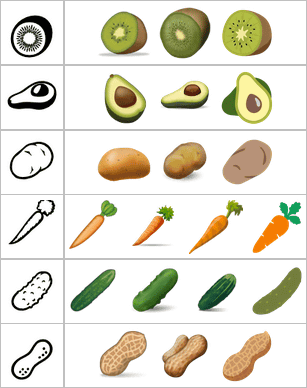 8 kinds of cooked food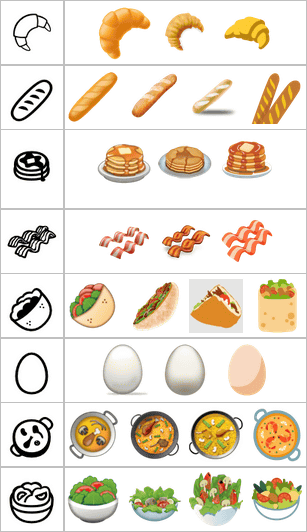 Three kinds of drinks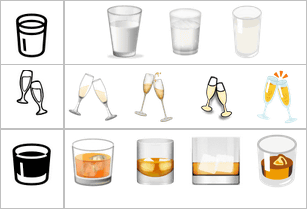 One tableware




· Transportation (4 types)
Four types of traffic related emoticons such as kickboards, scooters, canoes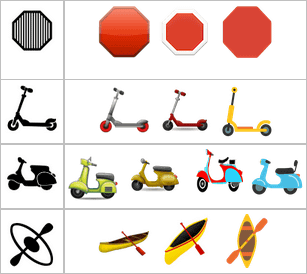 · Sports (12 types)
There are 3 kinds of gold, silver and copper medals in total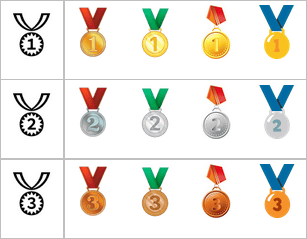 Boxing · Juggling is also included in friends for some reasons such as bodice wearing judo and karate, wrestling, handball, water ball, fencing, and so on.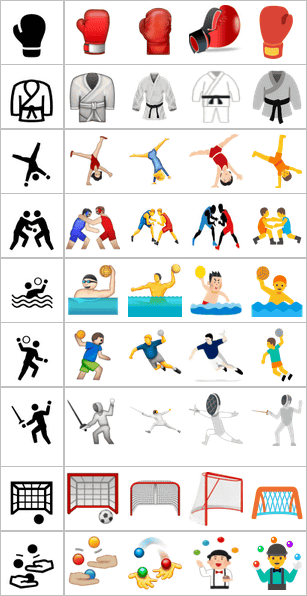 · Musical instruments (1 kind)
drum



· Other (1 kind)
Shopping cart