Businesses prohibit movie and product promotion using Minecraft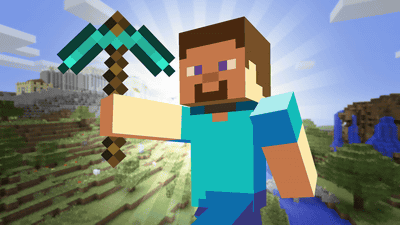 ByDownloadsource.fr

Minecraft establishes "guidelines on commercial use", and the use of Maincraft contents and brands for commercial purposes is restricted. Minecraft respects "the idea that players and fans do cool things and share it with the community," creation and sale of handmade products by individual users, distribution of free MOD, etc. are permitted It is. Mojang, which operates Maincraft, announced the addition of new items to the guidelines, restrictions on companies / advertising agencies, nonprofit organizations, government organizations, etc. became strict.

Let's talk promotions built into Minecraft
http://www.mojang.com/2016/05/lets-talk-promotions-in-minecraft/

Mojang Account
https://account.mojang.com/documents/commercial_guidelines

According to Mojang's official blog, Minecraft has achieved extensive growth over the past few years and many companies and organizations are using Minecraft as a place of advertisement. It was to return these to the community of Mine Craft, but as servers and MOD to sell products unrelated to Mine Craft are increasing, we are changing the guidelines I have explained that it has arrived. The change in this guideline is completely irrelevant to normal server operation and monetization related to movies.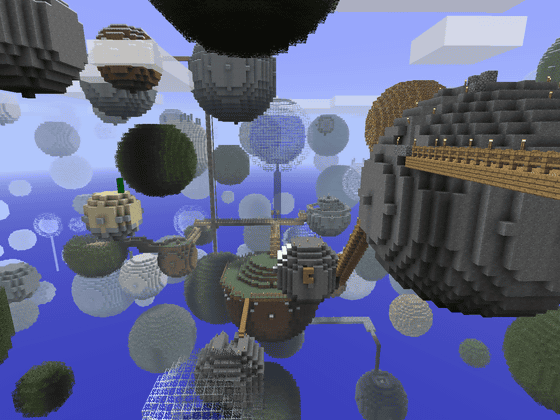 ByMike Prosser

The new addition to the guideline is as follows. "Businesses, businesses, advertising agencies, nonprofit organizations, government organizations, and other organizations" were restricted. Craft campaigns that produce movies and automobiles such as automobiles, publish maps and servers, and have users play, or make movie appearance characters with blocks of Minecraft, or publish game play using them I can no longer do.


Make publicity with Minecraft

Companies, businesses, advertising agencies, non-profit organizations, government organizations, and other organizations are prohibited from promoting and marketing irrelevant products, campaigns or services using Minecraft gameplay .

In particular, if you are a member of these organizations or are hired by these organizations, you are prohibited from using the assets of Minecraft or Minecraft to do the following:

Requesting the creation of Minecraft's Mod, Maps, Servers and other companies that will be promoting or marketing products and services unrelated to Minecraft in a format that can be played, for example, customers depict brand cars within Minecraft games It is forbidden to advertise or market brand cars using mod to do.
Make Minecraft's Mod, Map, Server or promote it to other companies to promote or market movies or television programs by some company, for example, using Minecraft blocks to create a movie of your company or customer's customer Or making worlds and characters that will be the promotion and marketing of television programs and making maps and / or videos using it.
For example, you can advertise and advertise Minecraft gameplay on large screens in restaurants and other commercial establishments, or play gameplay on a movie screen It is forbidden to project fee to Minecraft game play, league, competition etc.
Promoting or marketing through minecraft gameplay Create movies and movie trailers and ask other companies to create it, for example, customers create and promote movie trailers for movie promotion or marketing via Minecraft gameplay It is forbidden to do.
Promote the customer (or your client) company brand, product or service.


Previously, Mobile phone provider Verizon created a virtual smartphone inside Minecraft, and Captain Sparklez, who is regarded as an expert of Minecraft, performed a demonstration play, but this is expected to be banned by the new guidelines .

Virtual smart that operates on Maincraft appears, borderline between reality and game with camera / browser disappears - GIGAZINE



Meanwhile, the permission matter is written as follows, and it is OK if companies and organizations are not involved, such as making MOD · map · server about favorite movies to support personal favorite movies and publishing ... apparently ...


However, the following are allowed:

Promoting your business within a Minecraft video in a paid advertising window, for example, selling your advertisement on a banner or YouTube on a personally uploaded Minecraft video by a player.
Paying fees for the advertisement of your business to be used on Minecraft's website or server. Provided that you do not hire a server operator to design or host Mincraft mod / map / server that creates a representation within your world of your brand, product or service.
To create a product or movie environment on your Minecraft mod / map / server that you are personally a fan of. Provided, however, that you have not received any request from the organization or persons employed by that organization to advertise the brand or product that this product or movie is being created for. Likewise, customers can express their support of political candidates they support, but only if they are not hired for promotion to that candidate.
in Game, Posted by darkhorse_log