Performance of Skull Canyon, the first thin PC of Intel's small PC "NUC" series, compared with the past NUC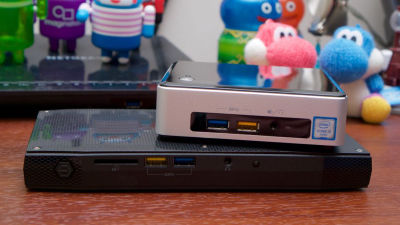 As a new work of Intel's small and high-performance desktop PC "NUC", unlike the past, a thin case was adoptedSkull Canyon"(NUC 6i 7 KYK) has been released by Intel. Technology-related news site Ars Technica has conducted various benchmark tests on the new NUC · Skull Canyon and is examining its true value.

Intel's quad-core "Skull Canyon" NUC is a workstation for the size-obsessed | Ars Technica
http://arstechnica.com/gadgets/2016/05/intels-quad-core-skull-canyon-nuc-is-a-workstation-for-the-size-obsessed/

You can see what kind of PC Skull Canyon is, by looking at the following article.

NUC "Skull Canyon" which will also be the strongest compact gaming PC ever in history - Intel announced the release date and price of the product - GIGAZINE



◆ Appearance check
Intel's new NUC 'Skull Canyon' has a thin, characteristic shape. The size is horizontal 211 × vertical 116 × thickness 28 mm.



Before modelNUC 6 i 5 SYKCompare with the shape, the difference is obvious at a glance.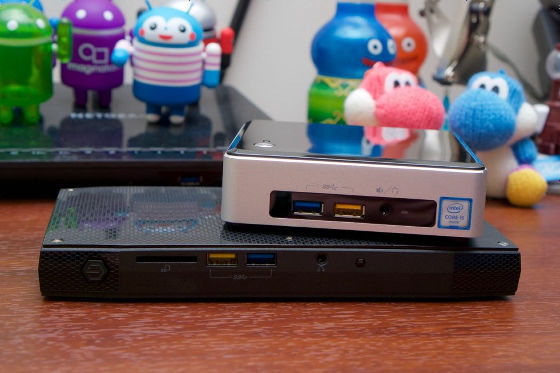 Comparing the back panel, it is like this. It is a big change that Thunderbolt 3 was added.



The 120 W / 19 V AC adapter is smaller than the main body more than once.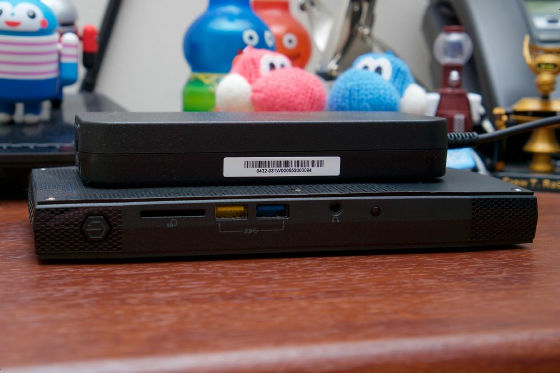 The bottom can be easily removed with a screwdriver. You can check the slit that inhales air.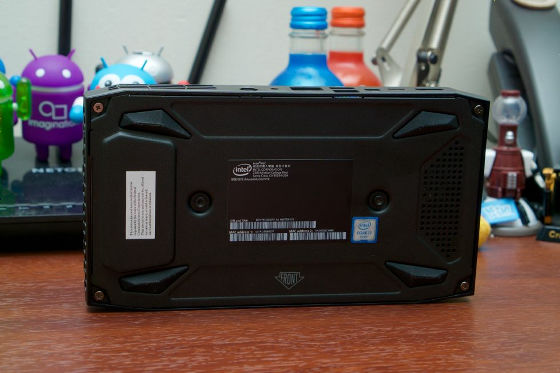 More than half of the top surface is a slit and elaborate measures against heat have been applied.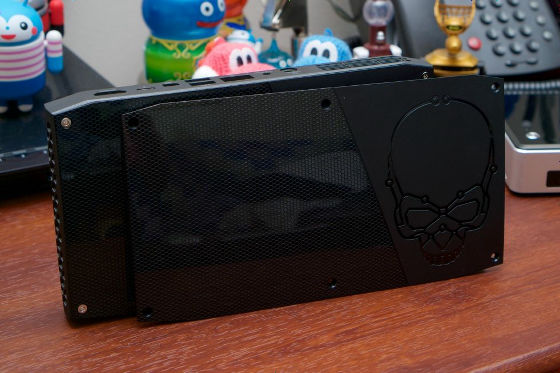 There is also a plain version with no skull mark.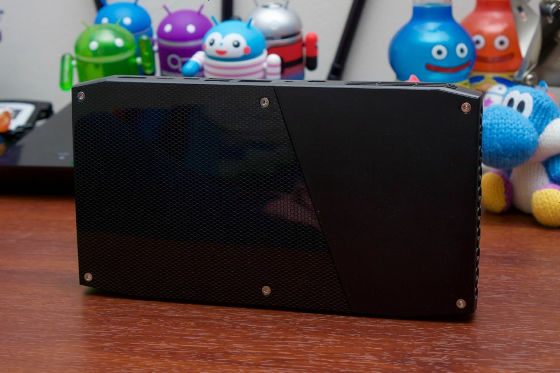 Remove top panel and cover.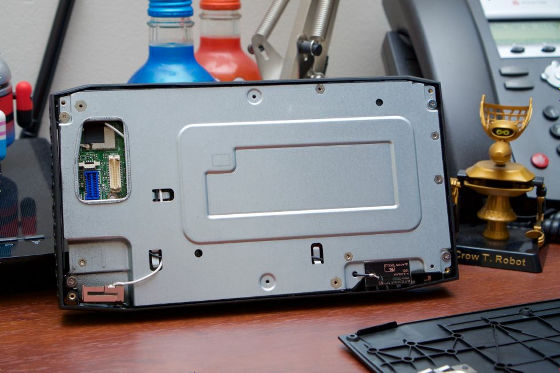 When you remove the cover the motherboard will appear. Memory and M.2 type SSD can be changed by user.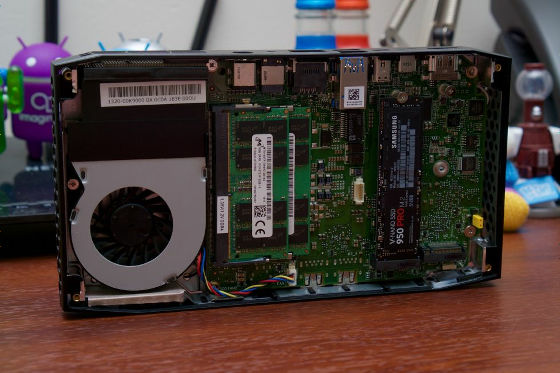 NVMeYou can use the corresponding high-speed SSD.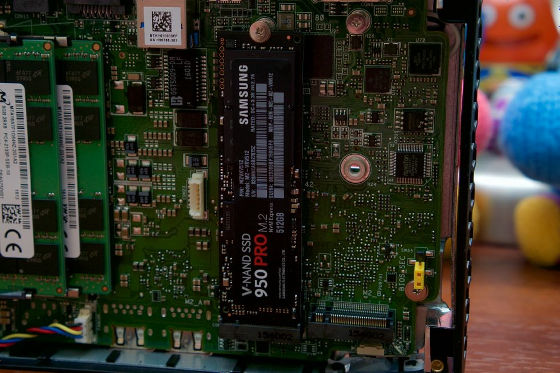 ◆ Benchmark
Ars Technica makes a benchmark comparison between "Skull Canyon" and successive NUC and GIGABYTE's Brix Pro. In addition, Skull Canyon is equipped with Intel Core i7-6770 HQ CPU, 16 GB DDR 4 (2133 MHz) memory 16 GB, SSD Samsung SM 951 PCIe, OS Windows 10 (64 bit).

·Geekbench 3
The score of Geekbench 3's single core is like this. The orange graph is the total score, Skull Canyon exceeds the conventional NUC, and thanks to the benefits of DDR 4 memory, the total score slightly exceeds Brix Pro.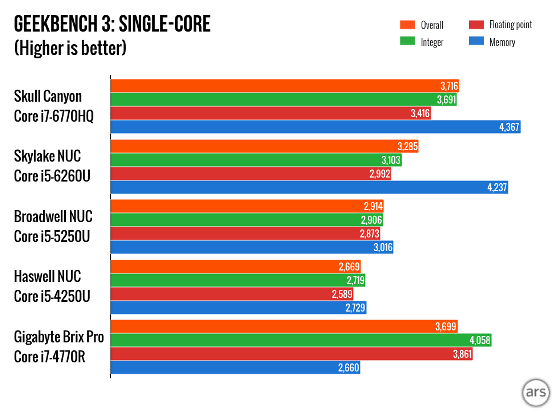 Trend similar to single core as multi core performance.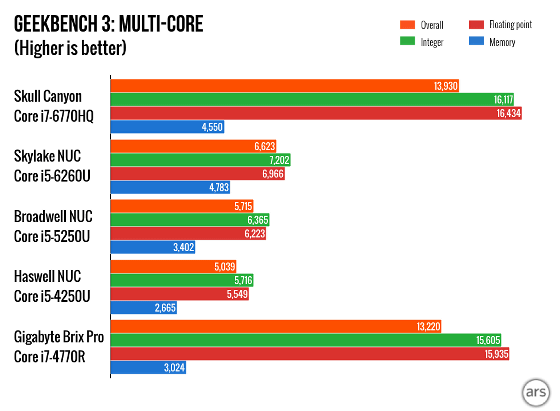 By the way, the performance comparison with Intel Core i7-6700K which is the same skylake generation CPU is like this.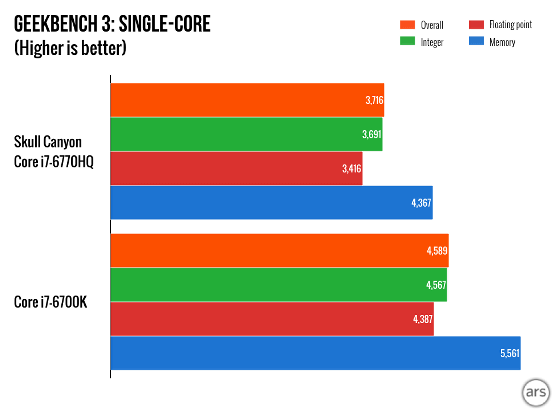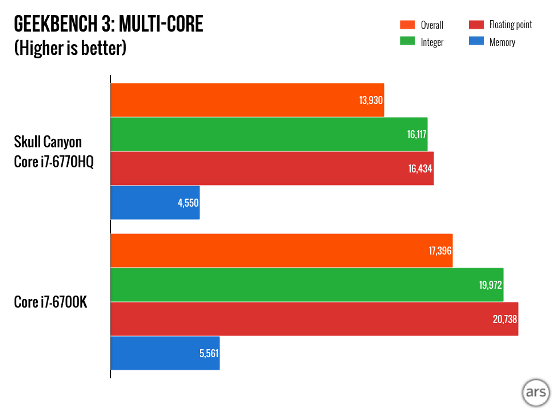 ·Cinebench R 15
Result of CPU test at Cinebench R15.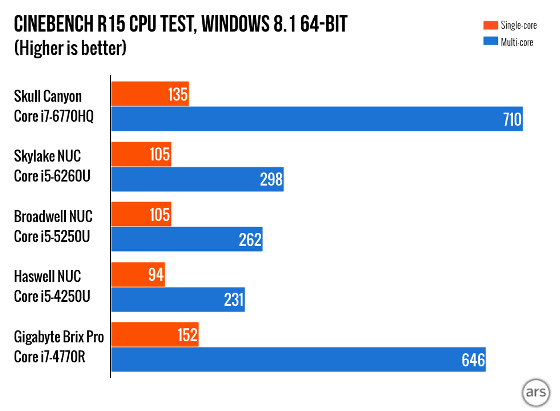 Also GPU test. Skull Canyon with Iris Pro 580 has GPU performance overwhelming Iris Pro 5200 and Skylake's Iris 540.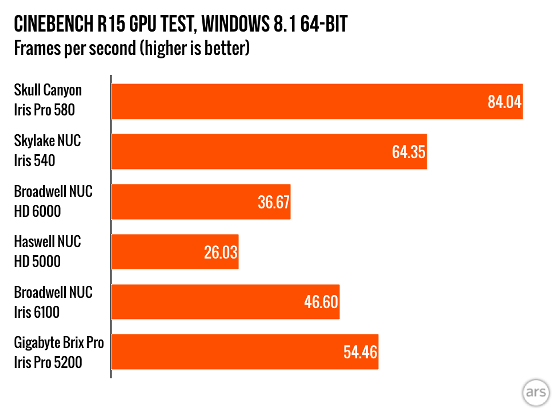 ·GFXBench
Even with the GPU benchmark by GFXBench, Skull Canyon is still the performance which I got through for the first time.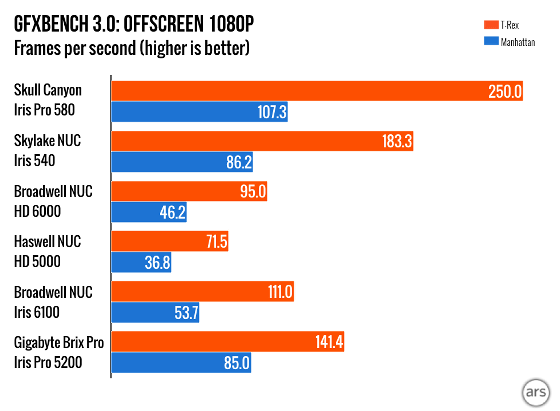 ·3D Mark Benchmark
In 3DMark Benchmark (Icestorm), Skull Canyon has the highest score.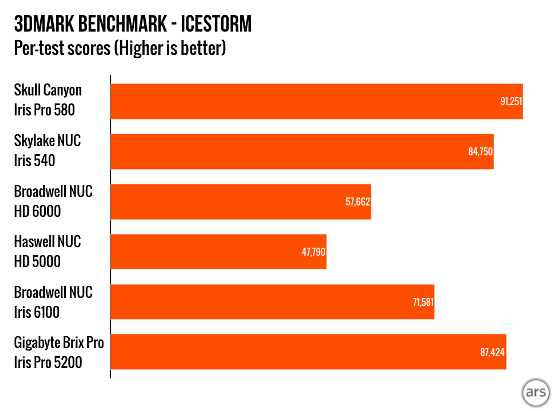 Nonetheless, it does not apply to external graphic boards.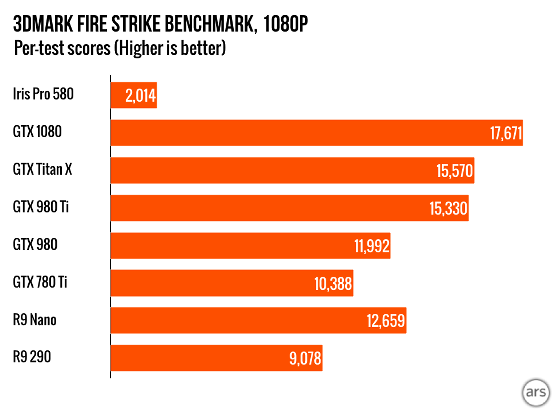 The system power consumption is also being compared, and the high power Skull Canyon has been confirmed to have a large power consumption.




Ars Technica is evaluating that Skull Canyon, which is equipped with a quad-core CPU Core i7-6770 HQ, can connect to PCI Express, and Skull Canyon has evolved to the point of spec. However, in a high load condition, due to the fact that the noise of the fan is large, the scalability is poor, and the GPU performance does not depend on the desktop PC with the graphic board installed, it is limited with the case of "requiring a small PC" I evaluate it as an attractive PC.