Action camera "LG Action CAM LTE" corresponding to direct live distribution in the world's first LTE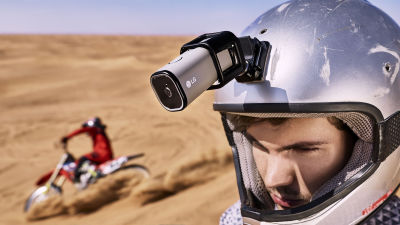 LG has performance comparable to that of the upper middle class smartphone, and an action camera that can deliver video as a single camera to the live delivery service in LTE communication "LG Action CAM LTEWe announced.

LG INTRODUCES ACTIVE LIFESTYLE CAMERA WITH LIVE STREAMING OVER 4G | LG Newsroom
http://www.lgnewsroom.com/2016/05/lg-introduces-active-lifestyle-camera-with-live-streaming-over-4g/

This cylindrical camera is the world's first action camera built in LTE module "LG Action CAM LTE". The camera is 12.3 million pixels adopted 1 / 2.3 inch sensor and angle of view is 150 degrees. The image resolution that can be shot is 480 K (3840 × 2160) at 30 fps, full HD at 60 fps (1920 × 1080), 1280 × 720 at 120 fps.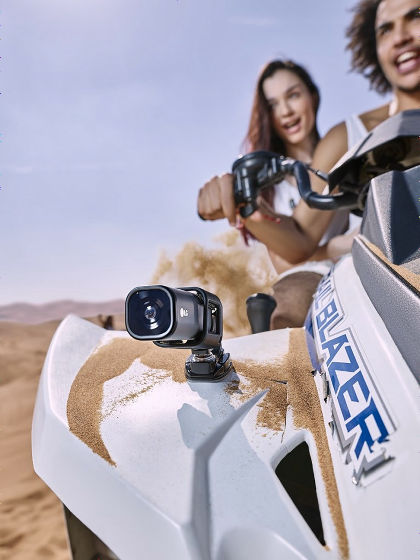 In addition, LG Action CAM LTE can wirelessly transfer video being shot using LTE communication. Real time relay of 1280 x 720 (30 fps) movies on YouTube Live can be done by the action camera alone.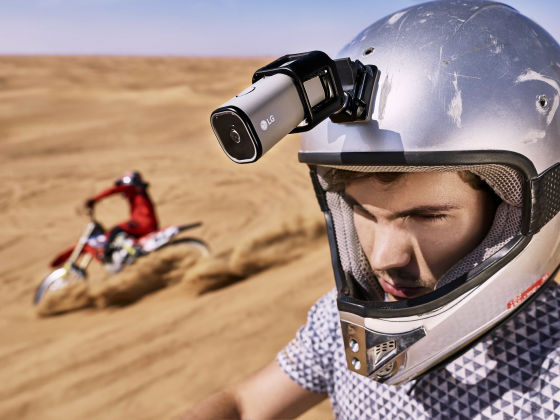 LG Action CAM LTE, SoC is equipped with Qualcomn 's Snapdragon 618 (8 cores), memory is 2 GB, battery capacity is 1400 mAh, GPS and acceleration / gyroscopic sensors, Bluetooth 4.1 and Wi - Fi IEEE 802.11 b / g / n We have waterproof / dustproof performance compatible with IP 67 and overwhelming specification to support YouTube Live streaming. With high capacity battery, you can shoot YouTube Live streaming relay for 2 hours in a row for 4 hours with full HD picture quality. LG Action CAM LTE is scheduled to be released in June 2016.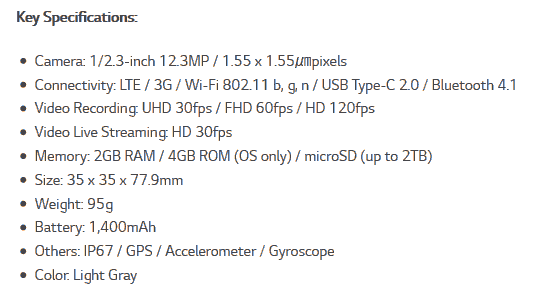 LG Action CAM LTE rival GoPro HERO 4 is a live streaming service "Periscope"ofSupport live streamingdoing. LG, on the other hand, is going to aim for overthrow GoPro by collaborating with YouTube. The battle of action cameras, which has a pure camera performance revealed as a crowd of crowd, has shifted the stage to additional functions such as live distribution function.