Google is looking for an automatic driving car test driver, what are the conditions and treatment required?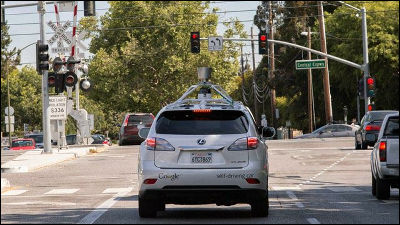 Google, which is developing an automatic driving car, has already repeatedly run tests on public roads, and plans to further increase the test area in the future to increase development speed. Such Google is looking for a test driver to get on an automatic driving car and run a test.

HireArt: Source and screen job applicants through video interviews and work samples.
https://www.hireart.com/jobs/cd40b8f8/apply

Google seeking drivers for self-driving cars in Chandler
http://www.azcentral.com/story/money/business/tech/2016/05/11/google-seeking-drivers-self-driving-cars-chandler/84237146/

Of the online employment matching siteHireArtSo, Google is looking for a test driver for an automated driving car. The working condition is like this.

Test drive is 6 to 8 hours a day for 5 days a week. It belongs to a relatively small group of 2 to 10 people, basically working style with software system alone. Ability to have accurate reading and writing ability to convey test results to engineer team is essential. The report basically needs to submit every day. The employment period is 12 months, and it seems that it will be extended up to 24 months.




The conditions required as a test driver of Google's automatic driving car is a person with university degree and above, excellent communication skills, excellent writing ability, it is necessary to be able to typify 40 words at least in one minute and in the past There is no history of traffic violation, and has become.



The automated driving car test driver adopted will run test runs in an urban area of ​​Chandler, Arizona, with an automated driving car that modified Lexus. The hourly wage to worry about is 20 dollars (2200 yen).

For me, you can enter from the following page.

HireArt: Source and screen job applicants through video interviews and work samples.
https://www.hireart.com/jobs/cd40b8f8/apply