Google plans to build a gigantic map with 3D indoor spaces all over the world, aiming for advertisements in every space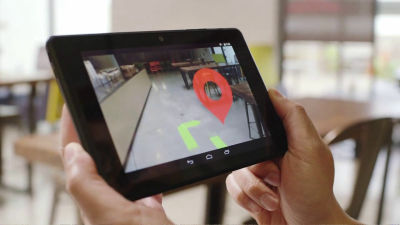 Google is developing a real-time 3D scanning technology development project "Project Tango"To make indoor information of the world 3D data, and working on the project of creating a huge map that can be said to be an indoor 3D version of Google MapsBloombergIt reports. Before the indoor space was converted to 3D,Virtual reality (VR)YaAugmented reality (AR)It seems that Google has found a tremendous big business potential in the second world of VR / AR.

Google Plans to Map the Interior World in 3-D - Bloomberg
http://www.bloomberg.com/news/articles/2016-05-12/google-looks-beyond-maps-to-chart-the-interior-world-in-3-d

You can tell what kind of terminal Google's Tango is like in a single shot by looking at the following article.

What kind of future is possible will be understood by looking at a movie that actually uses Google 's "Project Tango" which 3D scans the space in 3D with a smartphone and realizes it in 3D - GIGAZINE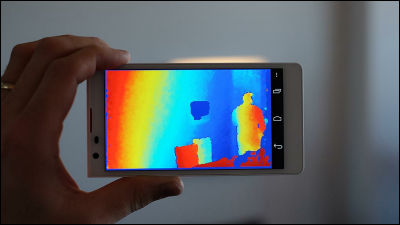 You can see how the perfect "indoor navigation" is possible with Tango in the following article.

Using Google's "Project Tango" aiming at human-level spatial recognition when used as an indoor navi will be like this - GIGAZINE



Tango has been steadily evolving since it was announced in 2014, according to Bloomberg Google will finally be planning to push Project Tango to the main stream of Google's projects in 2016. In order to add Project Tango to one of the most important projects, Google is developing "indoor 3D map".

Tango has the ability to convert things and spaces in front of you in real time into 3D data using a camera with 3D sensing function and by using this ability you can make information in every building 3D data It is possible. In Google Maps, outdoor information is partly converted as street view, but Google uses Tango to build the indoor version Google map as a 3D map.

In the advertising business, Google's core business, it is clear that the potential value is strange in outdoor maps and indoor maps. For example, if the map information of the supermarket is mapped, consumers will be able to navigate where they want it by simply holding the smartphone inside the store. Of course, it is possible to display information such as goods, coupons and advertisements as augmented reality in this 3D indoor map.



The fundamental difference between Oculus Rift of VR headset and HTC Vive and Tango is whether the terminal holds camera / sensor necessary for VR / AR. Unlike a VR headset that processes data scanned by an external sensor, Tango has all the functions to convert space into 3D data in the terminal. Moreover, since this data processing can be performed in real time with almost no time lag, people with Tango terminals
As a result, anyone can easily convert the indoor space into 3D data. Naturally, Google seems to assume a mechanism that can share indoor 3D map data.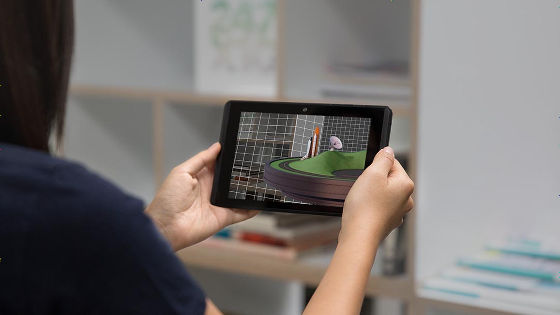 Of course it is also possible to use Tango to make outdoor information into 3D data, so Street View of Google Maps may be converted to 3D data either.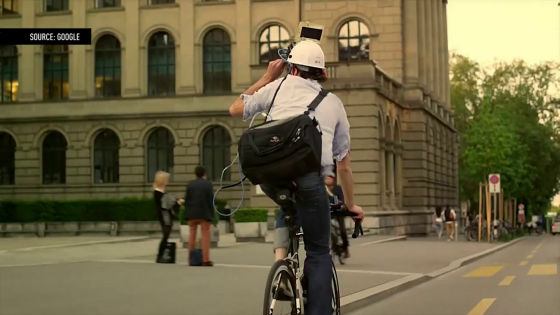 Develop indoor mapping systemAisle 411"If Tango can convert any commercial facility into 3D data, Google will suddenly pick up infinite opportunities to put relevant advertisements in every space, as if goose bumps We will. "

In order to push Project Tango to the mainstream, Google will hold a developer conference "May 18 to 20, 2016"Google I / O 2016Bloomberg expects to announce the project utilizing Tango including the indoor 3D map.