Google finished the AR project "Project Tango" in March, 2018, focusing on the "ARCore" which will be wider in the future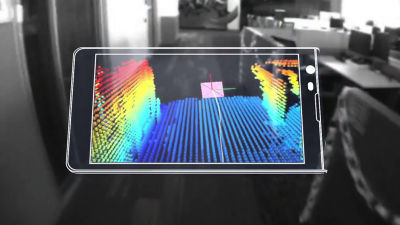 ByGoogle ATAP

It was announced that "Project Tango" which Google has been developing AR (augmented reality) technology launched in 2014 will end in March 2018. After that, development is carried out by concentrating resources on "ARCore" where Google can proceed with development elsewhere.

Google shutting down Project Tango in March 2018 | ZDNet
http://www.zdnet.com/article/google-shutting-down-project-tango-in-march-2018/

Project Tango announced the end of the project with the official Twitter account in Japan time, early December 16, 2017 early in the day. "The support for Tango will end on March 1, 2018. Thanks to the developer community for Tango's progress over the past three years, I will appreciate the development of ARCore I am looking forward to being able to join the road with you, "the policy of clearing the project and concentrating on ARCore is revealed.

We're turning down support for Tango on March 1, 2018. Thank you to our incredible community of developers who made such progress with Tango over the last three years. We look forward to continuing the journey with you on ARCore.https://t.co/aYiSUkgyie

- Tango (@ projectject)December 15, 2017

Project Tango is a project to develop technology to display augmented reality by computer graphics on the image captured by the camera by installing a device for 3D scanning of the surroundings on the smartphone terminal, which was launched in February 2014 thing. Huge expectation has been given to the function "Realize AR" which was very epoch-making at that time.

What kind of future is Google drawing with PC-unnecessary VR · AR technology "Tango"? - GIGAZINE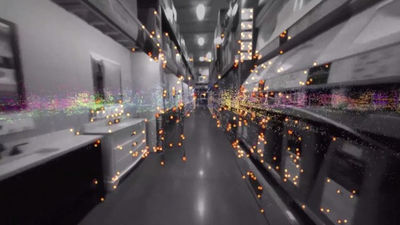 However, since special hardware is required to realize the function, compatible terminals for general consumers are Lenovo's "Phab 2 Pro"And ASUS's" ZenFone AR ", for example. After that, in August 2017, Google announced "ARCore" which realizes AR function with ordinary smartphone, and in that case "ARCore is built on the technology of Project Tango", Project Tango's There was a remark like smelling the end.

Google announces "ARCore" that allows you to experience AR on regular smartphone, starting competition of hegemony with Apple's "ARKit" - GIGAZINE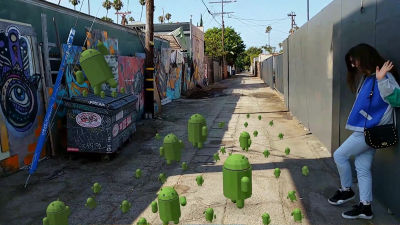 And finally it is officially announced that Project Tango will be put an end. At the same time, Google announces the ARCore developer preview update "ARCore SDK Preview 2", and at the same time, announces the release of ARCore official version coming soon. A day will be coming soon that the AR function can be used easily on Android terminal against Apple's ARKit.

ARCore Developer Preview 2
https://www.blog.google/products/google-vr/arcore-developer-preview-2/

Releases · google-ar / arcore-android-sdk · GitHub
https://github.com/google-ar/arcore-android-sdk/releases