Google 's fully automated driving car rolling out of control and hitting people appeared in the game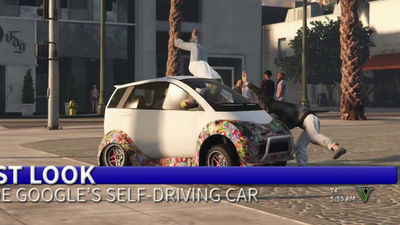 Google's fully automated driving car has appeared in the game "Grand Theft Auto V" sold more than 60 million copies around the world. Fully automated driving car is said to drive software on behalf of humans, safety is expected to dramatically improve, but Google's fully automated driving car that appeared in GTA V runs out of control and is unlikely to pull out people It seems to be specification.

Google's Self-Driving Car in GTAV - YouTube


A mini car first appeared on the screen from the right side ... ....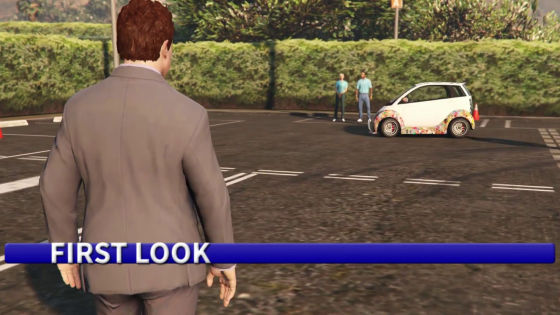 I stopped crisply at the front of the player. Nobody is on the train.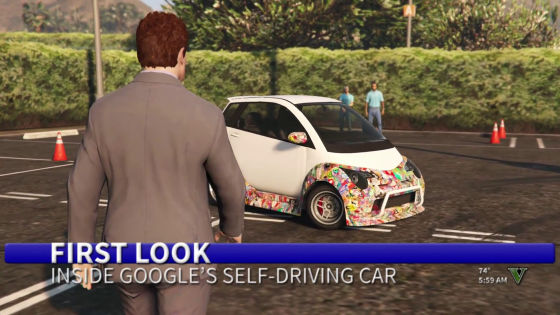 Because it is drawn as "GOOGLE" on the license plate, it seems that this is a fully automatic driving car is no mistake.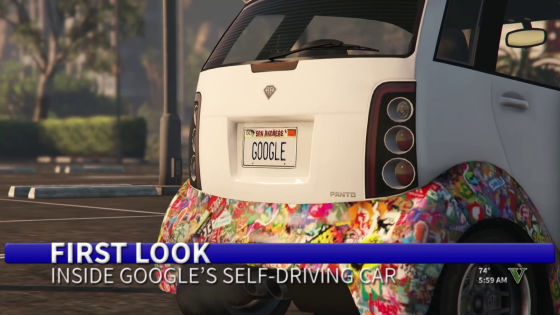 Run around the parking lot with full automatic operation without putting a driver ......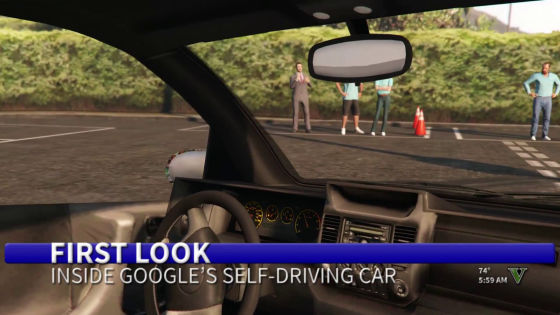 I ran away somewhere as it was.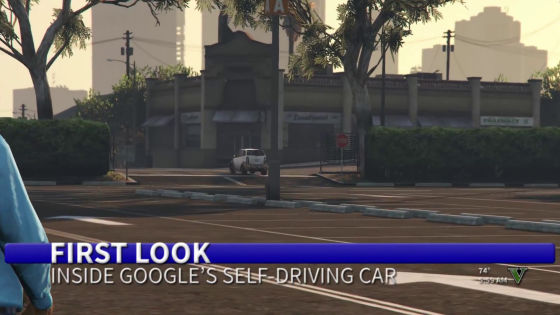 Fully automatic driving car blows down the sidewalk ... ...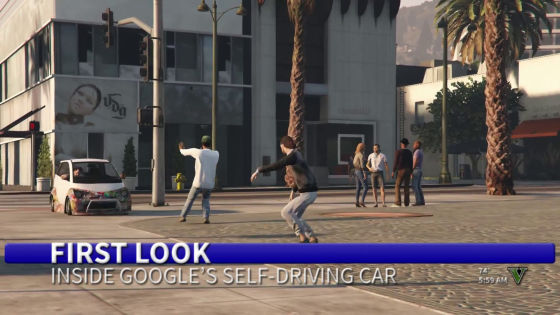 I will skip the two passersby in front of me.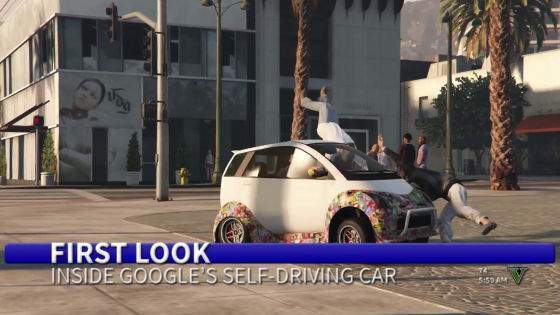 In the red light I think that it takes safe stopping at the proper inter-vehicle distance ... ...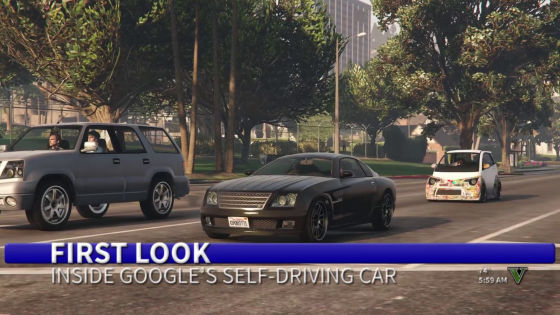 I got on the car waiting for the signal without slowing down the speed.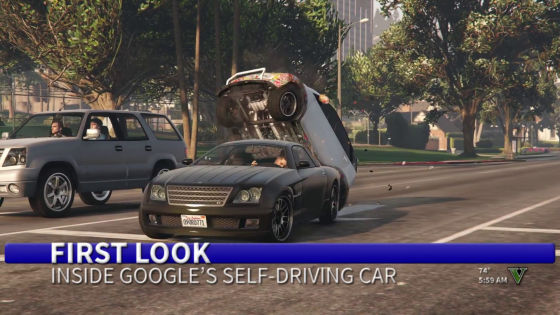 A sidewalk where many passers-by persons are walking.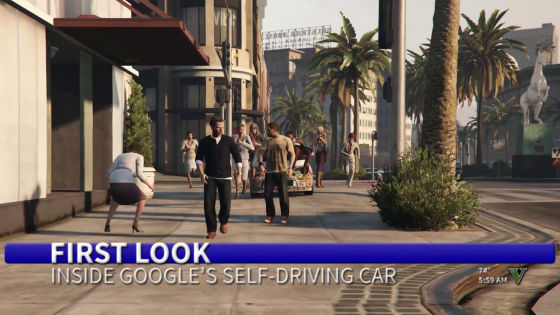 The fully automatic driving car thrusts into the sidewalk without hesitation and splashes a man.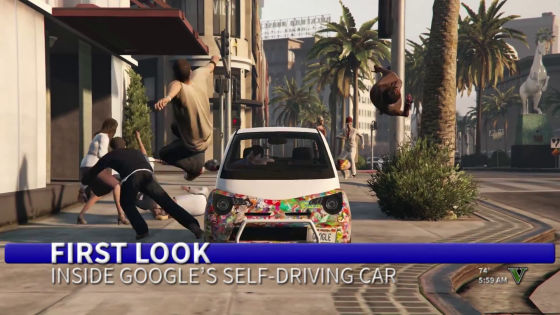 On the highway it runs backwards and makes other vehicles chaos.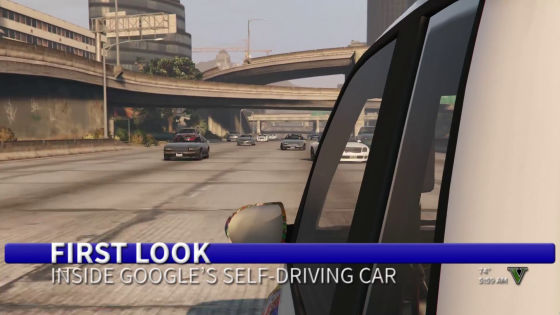 In the image of the camera showing the inside of the car, the figure of the passenger who fears in the runaway fully automatic driving car was contained.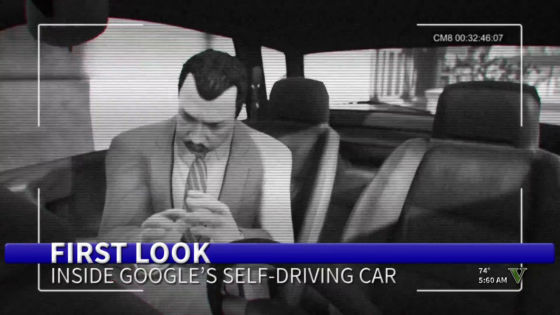 Although it is an absolutely automated driving car that is a messy, running away with the door open, this movie was produced as a story, and it is not that Google's fully automatic driving car was actually implemented in GTA V. Although it is high degree of completeness for the material, if a fully automated driving car that truly runaway appears, there seems to be trouble with game play.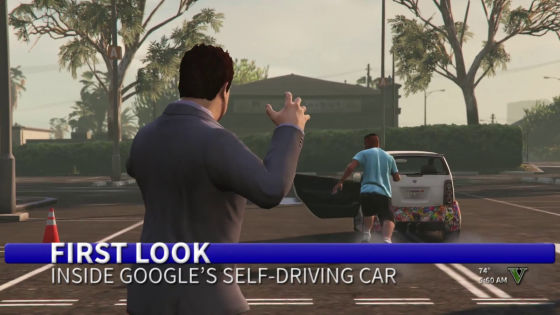 As for serious talk about full automatic operation, Mr. Warren Buffett, CEO of Berkshire Hathaway, the world's largest investment holding company, said, "I think that raising the safety of cars is a very social action However, if a fully automated driving car has appeared and a car accident ceases to exist, the necessity of car insurance will be lost.The safety of the car has improved compared with the past, but the fully automatic driving car is the driver It differs from what we have in the past to dramatically improve the safety of our products, "he said in an interview. If the safety of driving increases dramatically as a result of the appearance of a fully automatic driving car, car insurance providers are likely to suffer greatly.

Warren Buffett, Bill Gates On Driverless Cars | CNBC - YouTube


Also, Google and Italy's leading automaker "Fiat" is concerned with fully automatic driving carsI signed a cooperation agreementIt is clear that it is. Fiat and Google are planning to develop a prototype limited to 100 units equipped with automatic driving technology in a minivan called "Chrysler Pacifica". According to Bloomberg, Google also sought to enter into an agreement with General Motors, but he said he did not agree on the part concerning ownership of automatic driving skills and data.